It has arrived, and much quicker than I thought it would. I ordered it on the 26th from Ishibashi Music in Japan, and it arrived today! Talk about a speedy delivery. It arrived well packed and in wonderful condition.
Anyway, some specs:
-MIJ 1952 reissue
-White Ash Body
-One-piece Maple Neck
-Maple Fingerboard
-Humbucker in the Neck, Single Coil in the Bridge
-C-shaped neck
-Three-way Switch, 1x Volume Tone Knob, 1x Tone Knob
The playability of this thing is just fantastic, so much better than I could have hoped for. It's so smooth and comfy to play. I saw it on ebay, and it is everything I wanted in a Tele, so I snagged it. I have to say I am one happy guitarist right now.
PICS!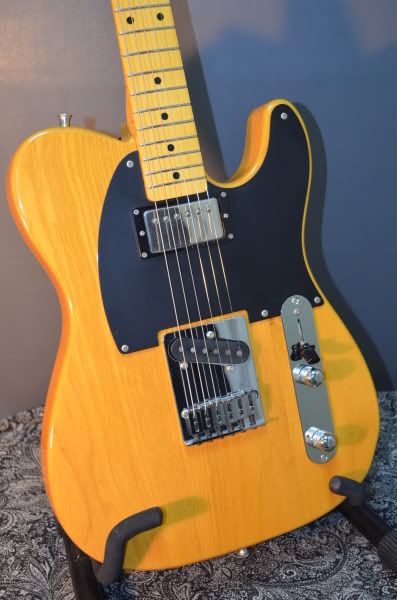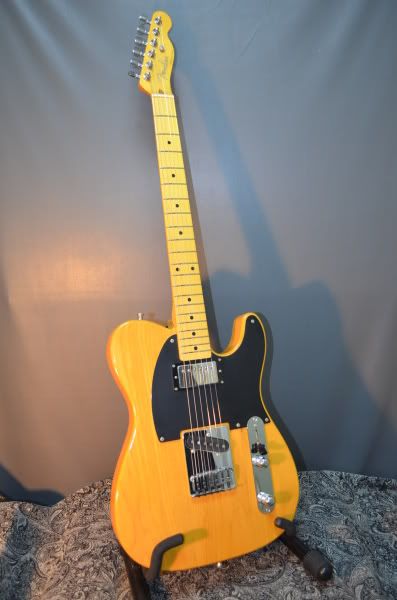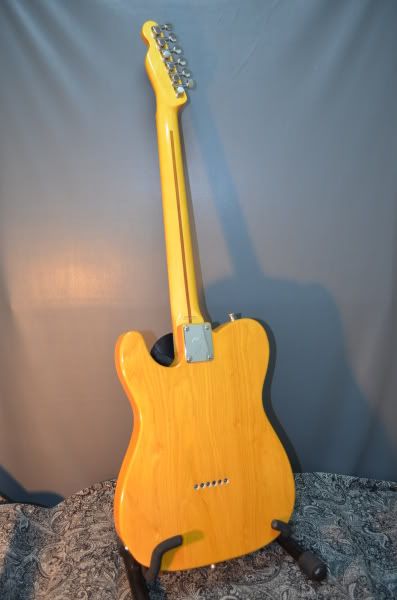 Those are from the ebay listing, but I'll try to snap a few of my own sometime soon (there is some really nice wood grain). My sister is not living with me anymore though, so I don't have her nice camera, so hopefully I can snap some good ones.