Hey guys!
Mike Tempesta and the rest of the wonderful guys at Jackson are making me a Custom Shop 7 String!
They have only just started working on it, as we only recently finalized the specs, so for now i only have initial build pictures and the mockup!
Specs are:
Dinky Archtop
Basswood Body finished in Laguna Seca Blue (BMW E46 M3)
Oiled Hard Rock Maple Bolt-On Neck.
Matching Reverse 4+3 headstock (for straighter string pull)
25.5" Scale
Birdseye Maple Fingerboard
20" Fretboard radius.
Blue Luminlay Side Dots (a must for live guitars!)
24 Jumbo Stainless Steel Frets
Ebony Periphery "P" on the 12th fret and white sharktooth inlays
Hipshot Bridge with Graphtech Saddles
Graphite Nut
Dunlop Dual Design Straplocks
Hipshot Locking Tuners
Bareknuckle Aftermath 7 set
1 vol/no tone, Petrucci style switch.
Here is the mockup (and i guess they only had 6 string BKPs on file):
And here are the very first pics they sent: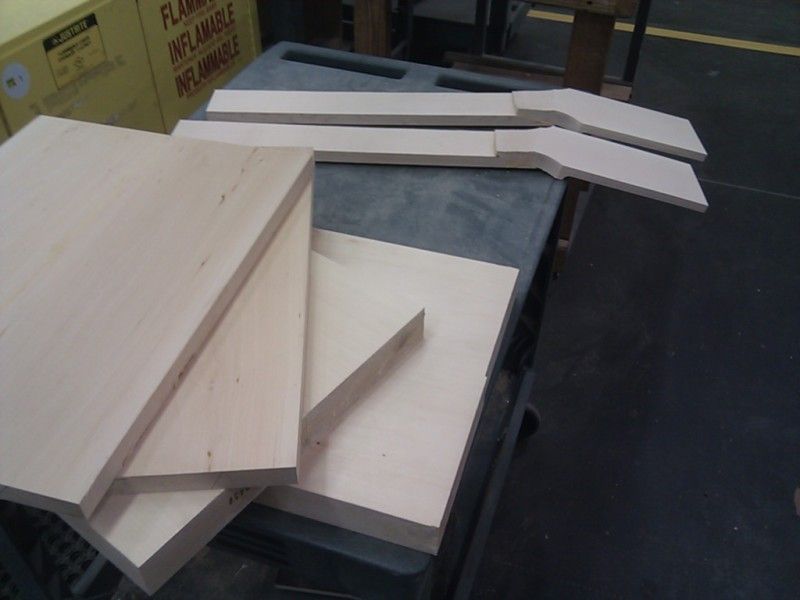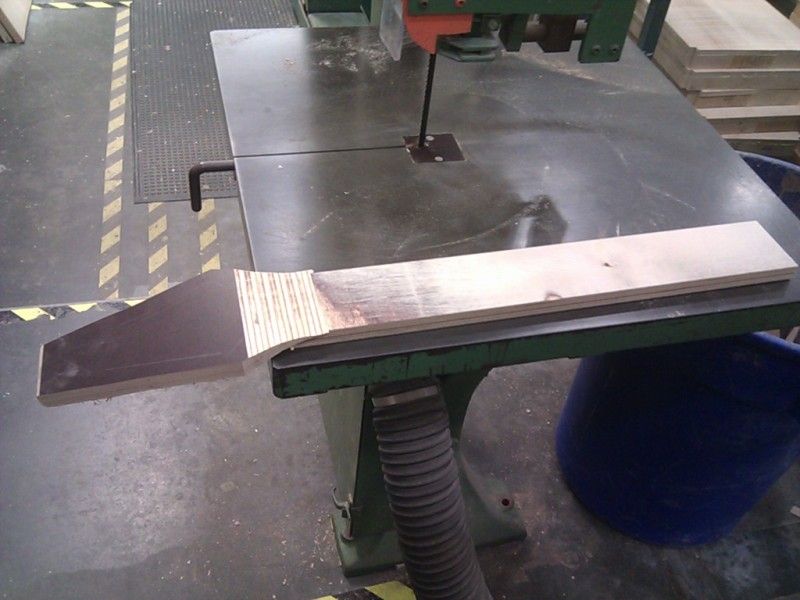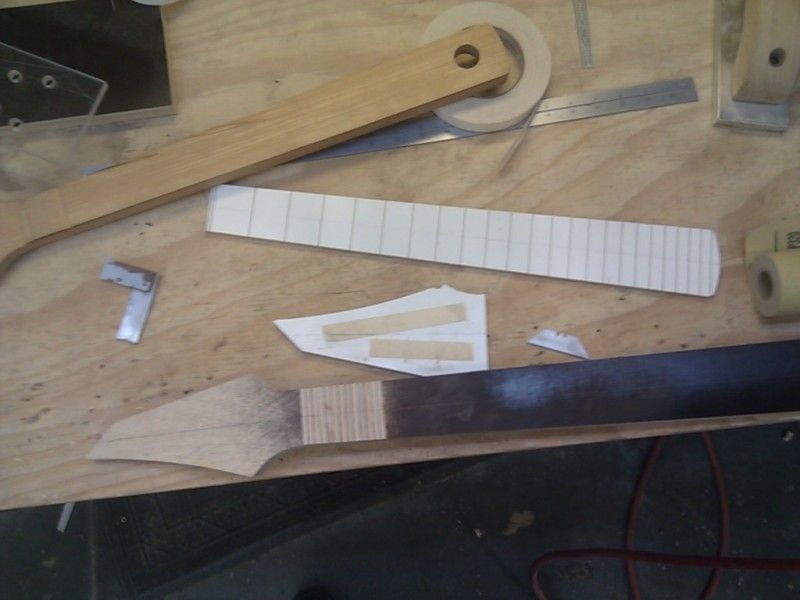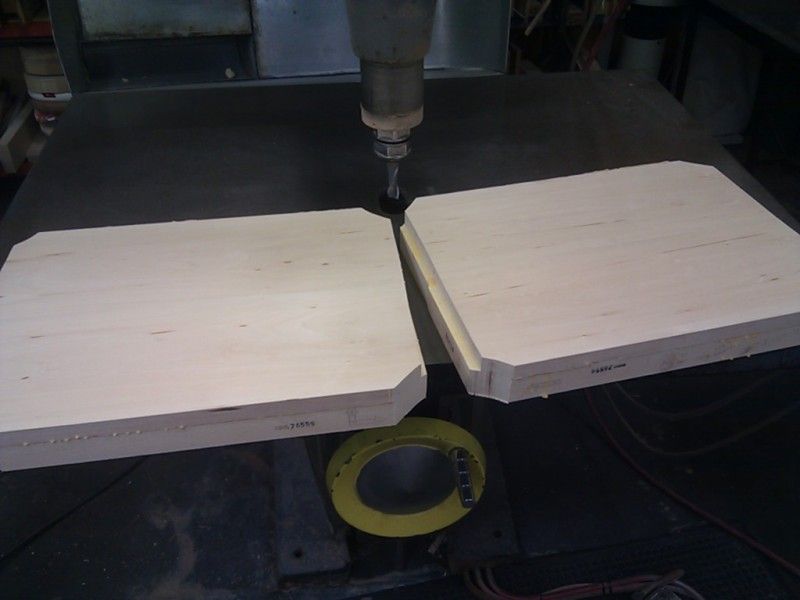 Here is Red Dave working on the neck!
Some of you guys may be a little bit surprised by some of the specs, but having played and owned guitars with a ton of different wood combinations, i think im starting to get the hang of what works for me.
I want this to be a guitar that will rule both live and in the studio.
First off, exotic woods look amazing, but especially on necks they can be very temperamental on tour because they usually aren't as stiff and stable as a plain old maple neck. Second, they don't necessarily sound as good as they look when used as body woods. I have found that lighter density woods tend to work really well for my sound on the body, and mahogany/alder/ash can all vary greatly in density thus really affecting the sound.
This is where the flaming is probably going to start, but i have found that when it comes to 7 strings, the absolute best sounding ones i have tried have always had these 3 things in common: Basswood body, Maple neck and Bolt-on construction. Basswood is relatively inexpensive and pretty ugly, and i think it gets a bad rap for that, but still my goto recording 7 string is my mystic dream jp7 because the low end is so tight and that guitar just has a stupid amount of attack, its a lightweight and porous wood and i really think that is the reason it sounds the way it does. The exact same can be said for my Ibanez 7620, and the RGD 7 i briefly owned. Hell those guitars had more attack and bite than Alex or Jake's alder bodied LACS.
So that has shaped my spec sheet for this guitar!
I really think that will sound incredible in the studio and be a great and stable live guitar as well!