First time posting on MG
I have been looking for a backup guitar for a while now. My main axe is a 7321 that I built an RGA body for, so I was looking for a used RG7 that I may replace the body at a later date( not the biggest fan of basswood ). Then I heard about the new ARZ307 and was intrigued. I am a big fan of single cut guitars and this seamed to be a well executed LP7 with some nice upgrades.
Last month I found they had one in stock at the local GC. I went by to check it out and was very underwhelmed by that particular guitar. The fretwork was bad and it just sounded like cardboard, but like most guitars in this price range and being built in China some are bound to be better than others. I went by a couple weeks later and they got another oneÖ.pretty much the same thing. This one had a little better fretwork but it had a lot of dead spots in the neck. At this point I was beginning to think that they were all going to be duds.
I just happened to drop by on Friday to check out a JP7 that my buddy told me they got in stock (which I was impressed with). After lamenting over the JPís price tag I noticed another ARZ307 hanging on the wall. I almost didnít bother trying it out. This particular guitar had great fretwork and no dead spots, so I decided to try it trough a few amps. Played it trough a mini recto and a roadster and it sounded really good. It was head and shoulders above the other two I had tried, so I asked the guy I deal with a guitar center what was the best price he could give it to me at. He cut me a great deal so I took it home.
Here are some pics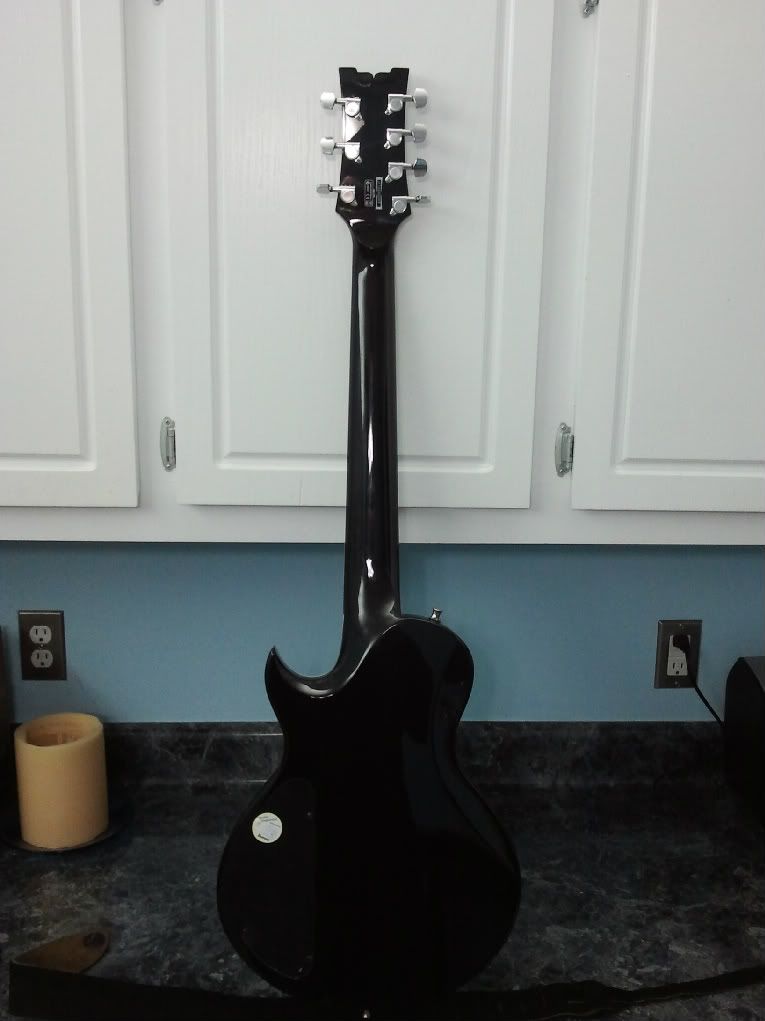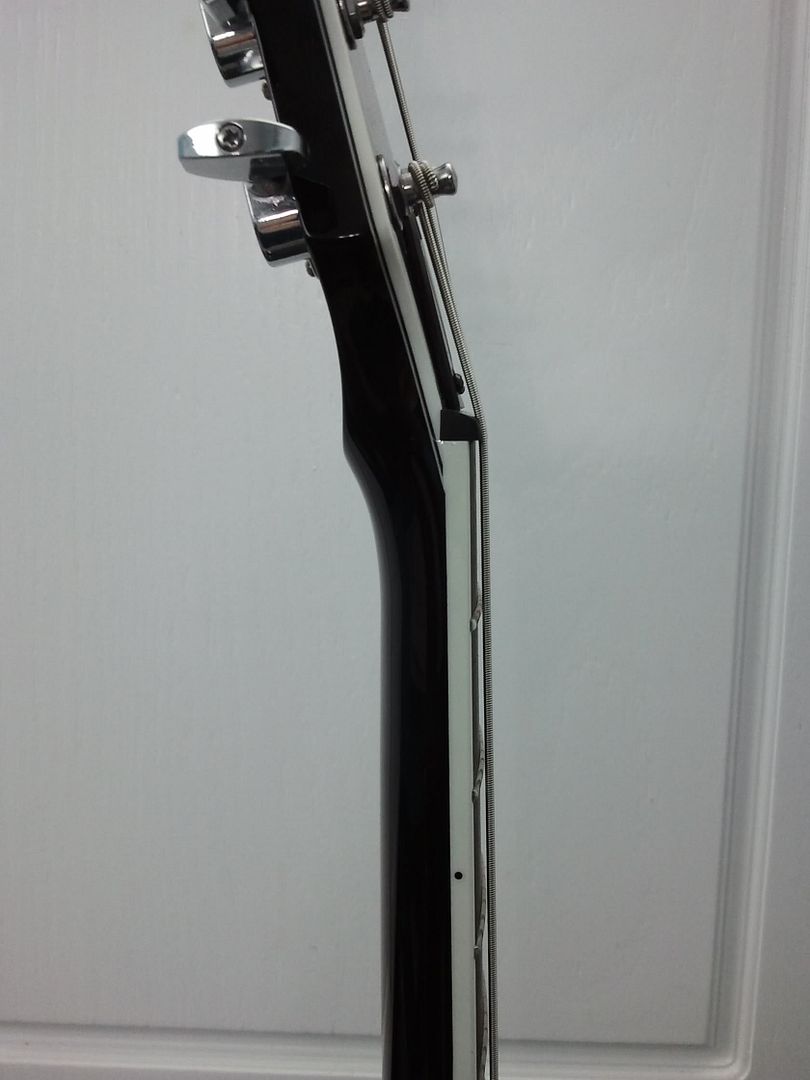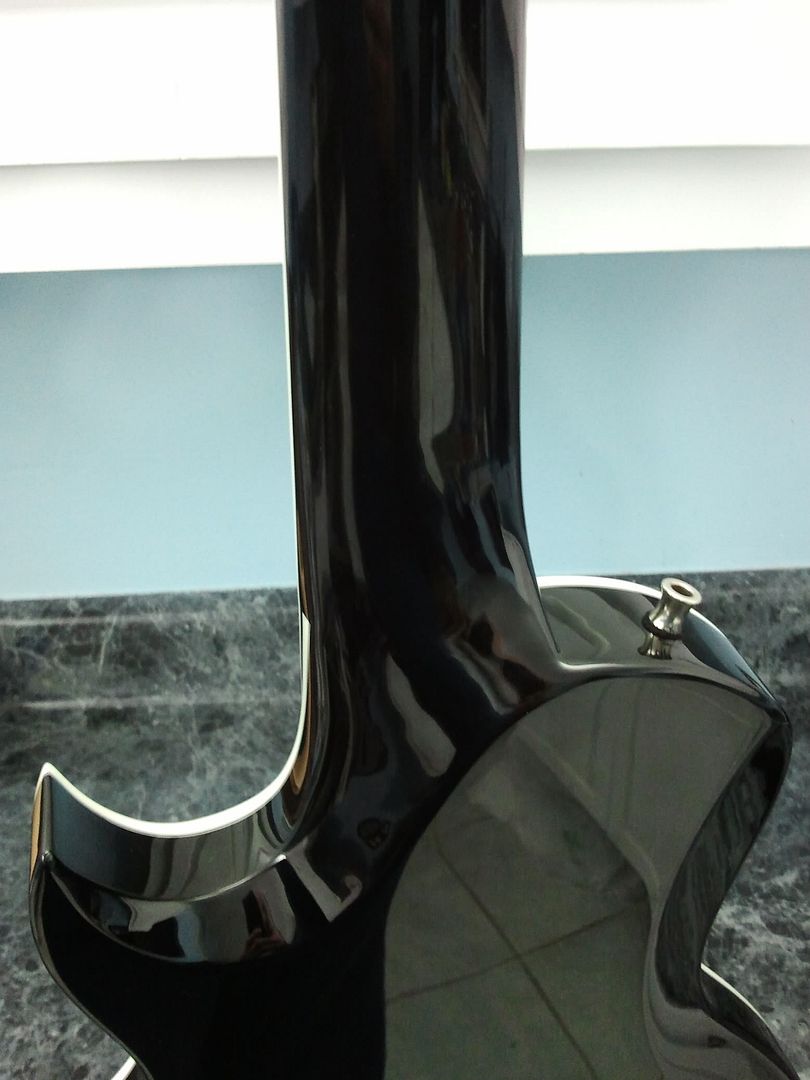 A quick review after playing it a couple days.
The good.
The neck is a little thicker than my other 7, but I really like the feel. The neck heel is awesome.
After setting it up and putting thicker strings on it ( .70 on the B) it plays very well.
The stock pickups arenít too bad. Itís a little muddy on the low end, but better than the ones that came in the 7321. They are a little microphonic , and I am going to replace the pickups when I get the funds.
The overall fit and finish is pretty good for a guitar in this price range.
The bad
The guitar is a little neck heavy. Itís not terrible, but a little annoying. I can probably add some weight in the control cavity and solve this problem.
It doesnít feel very solid as a wholeÖ(maybe I am just used to my other guitar that has a half maple half rosewood body)
The tuners are pretty low quality, but they get the job done for now. I will throw some locking tuners on it in the future.
Over all I am happy with the guitar. It looks great , and plays well for the price