I got a suprise package in the mail today from Poland.
Our good friend Sebastian has been busy again!
It blows my mind that he can get so much detail into these things!
It's a mini replica of the first prototype I made for Dimebag


And pictured with the first one he made a couple of years ago.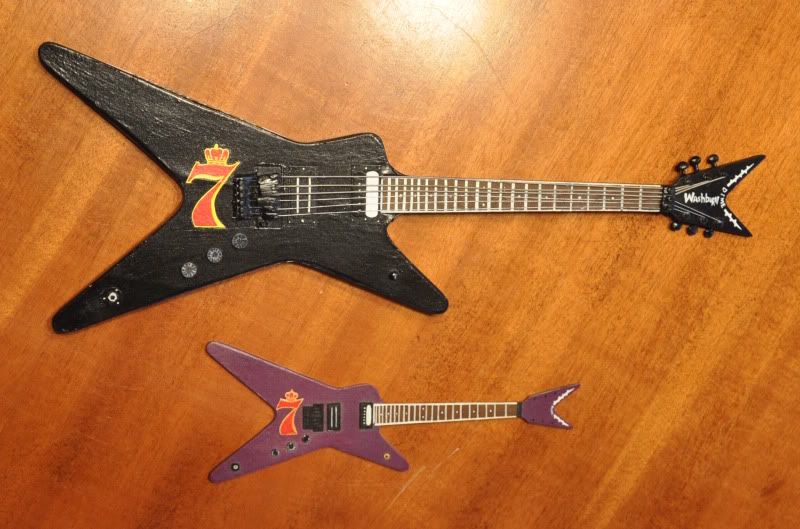 Thankyou so much Sebastian...you kick all sorts of ass!