won this on ebay over christmas. i'd been intending to get a 7 string electro-acoustic for use on the
talanas
album we're now writing, this one came up and i've been very pleasantly surprised.
please forgive the utterly ghastly carpet in our current flat, it would cost more to replace than it's worth.
nope, not a yamaha, but cunningly concealed: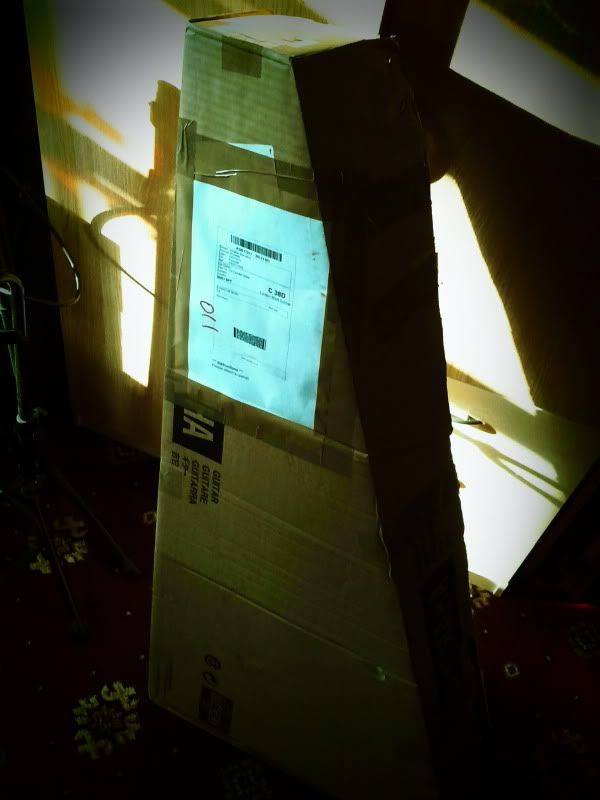 a case within a case. forward thinking:
not phallic. not at all. i don't know what you mean by that: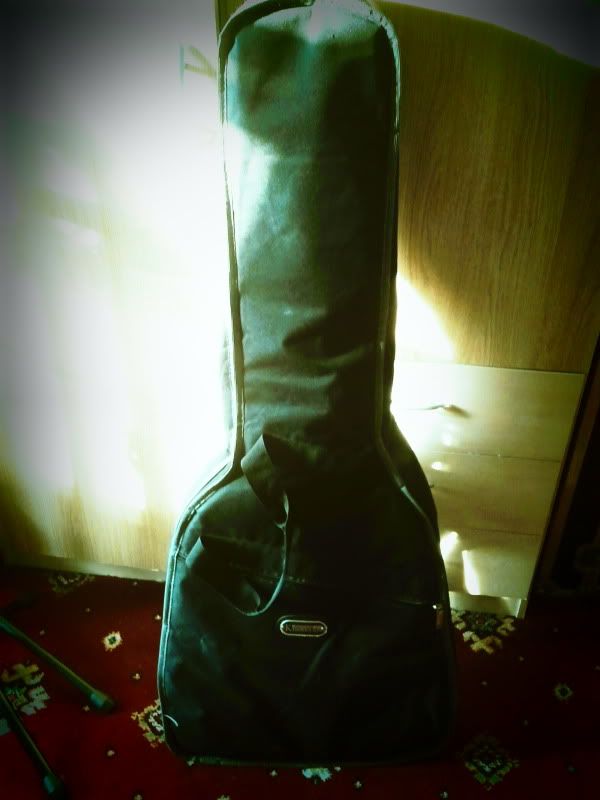 yes, it's a dean. no, i did not inhale. it happened, get over it: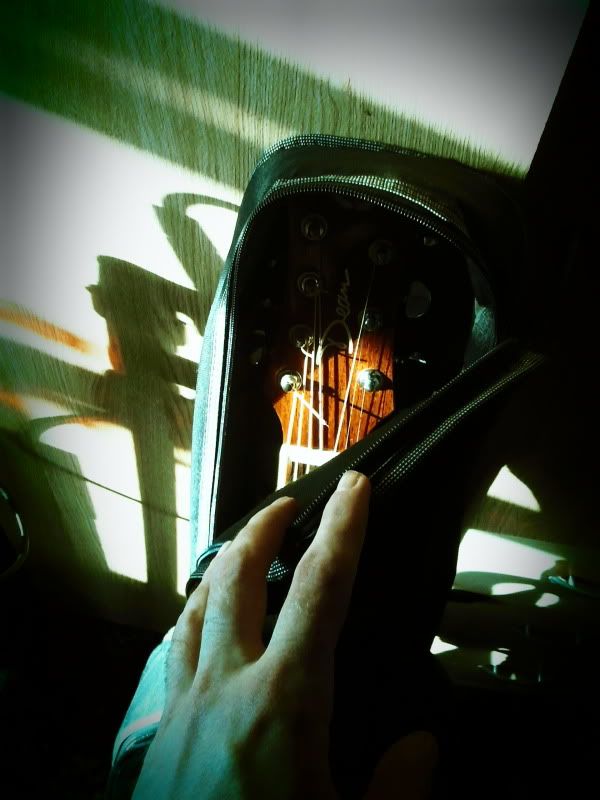 sunlight. or as i like to call it "post night" in genre terms: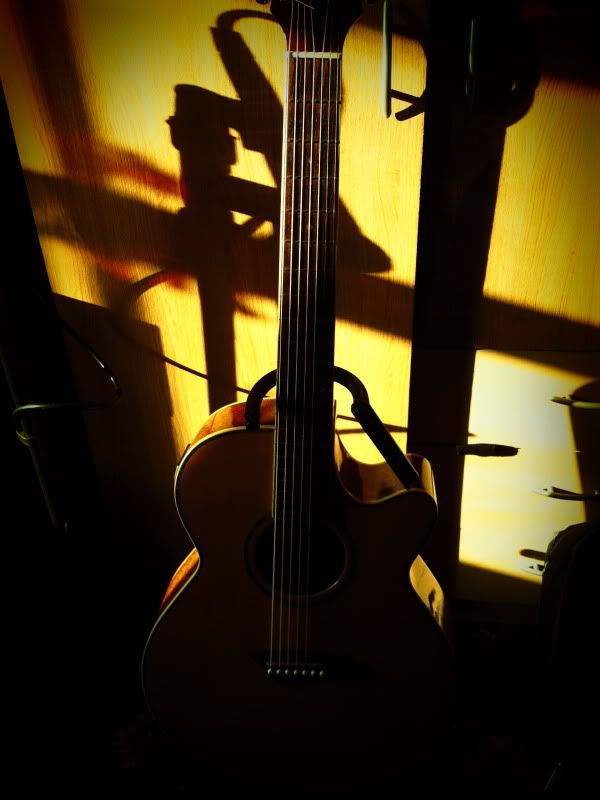 more strings than a hippy can handle:
the wardrobe adds tone, though it's passive:
amazingly, it's made from pieces of tree:
the colour of a sunny beach. a very morbid sunny beach, of course: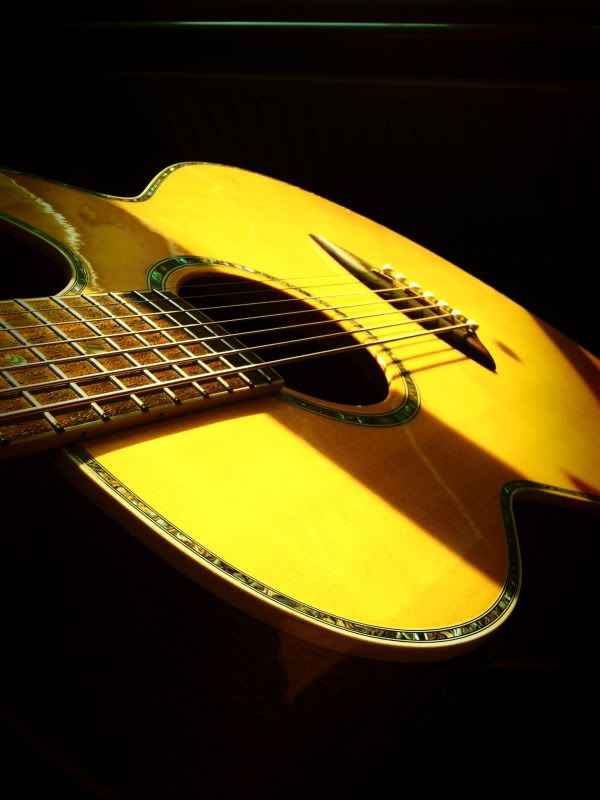 dean thought to add 'edge' by providing a rather dangerously shaped bridge, which i've found makes me play faster: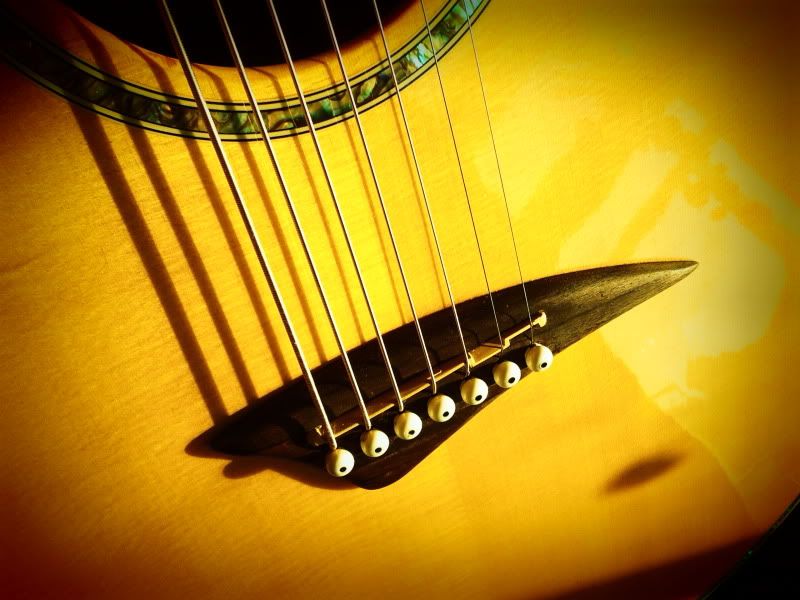 proof that dimebag once actually said the word "dean" and "guitar" in the same sentence, which of course adds value: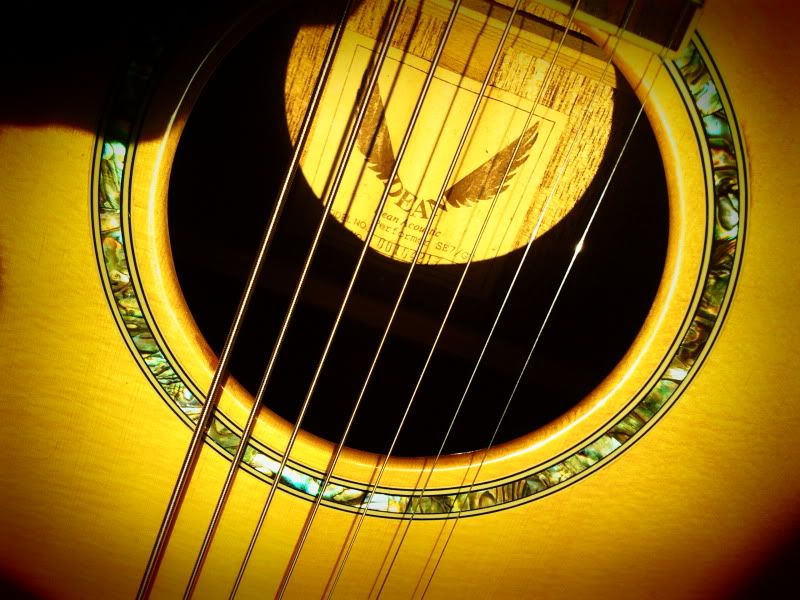 wood. it's what's not for dinner: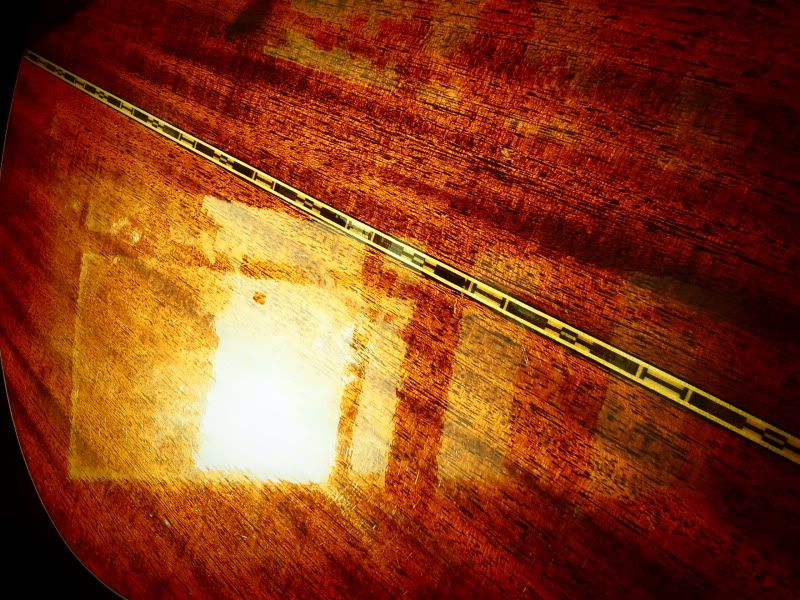 i shall now admit to a bit of a lie - those astute enough to have noticed will point out that it's currently february and i won the guitar in december. it arrived with
extremely
old strings on and in bad need of some fretboard oil, i had to wait a fair while for .070 gauge elixir 80/20 strings to come back into stock in the UK and have only just managed to clean it & re-string.
for my money, it sounds great. i've wanted to be playing one of these for a good while and it's already given me a lot of inspiration for forthcoming work.
if anyone's interested, i may record a little sample and video perhaps.
H