Pics first: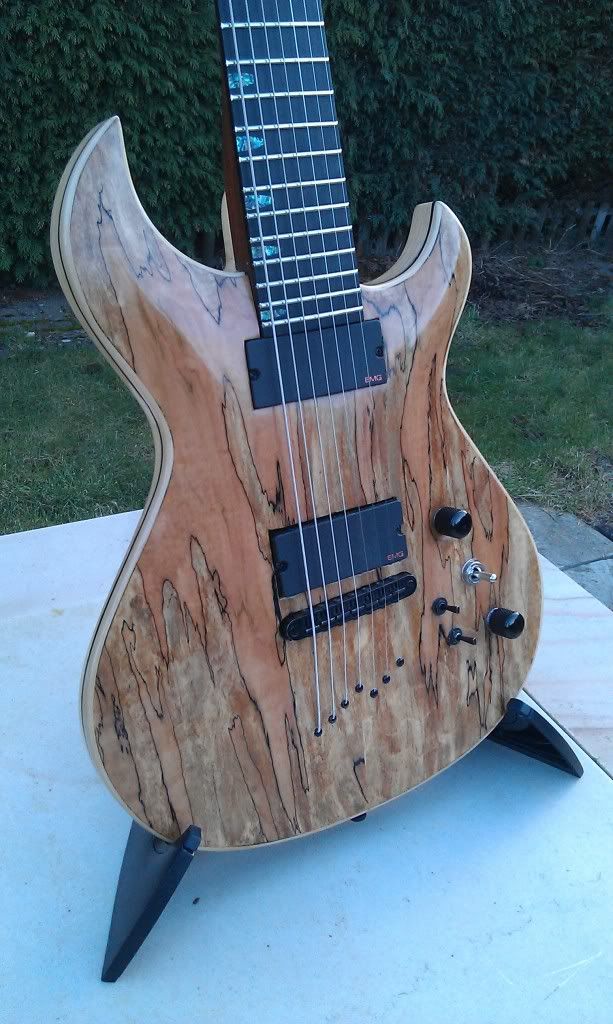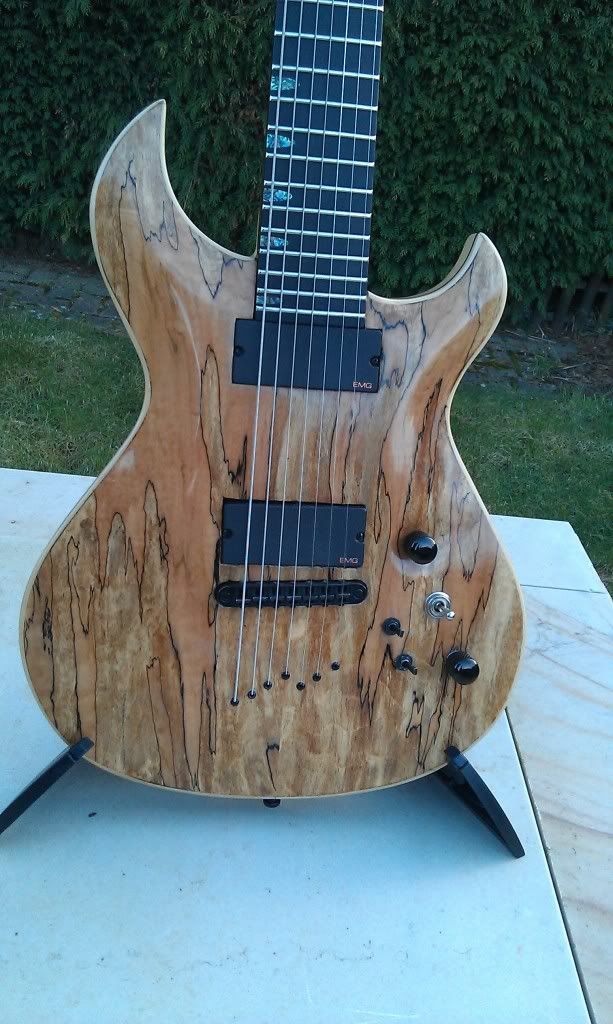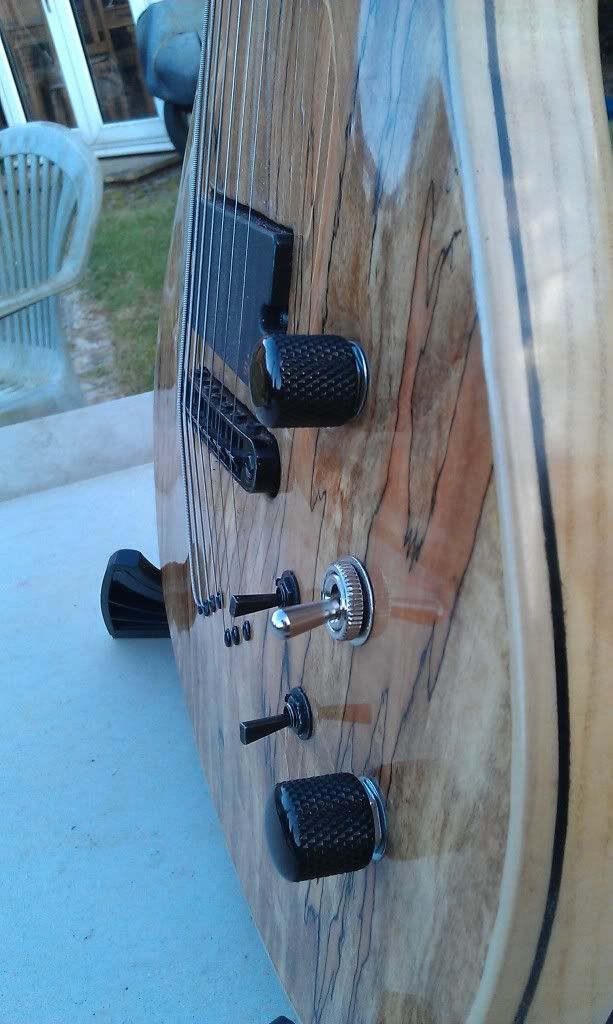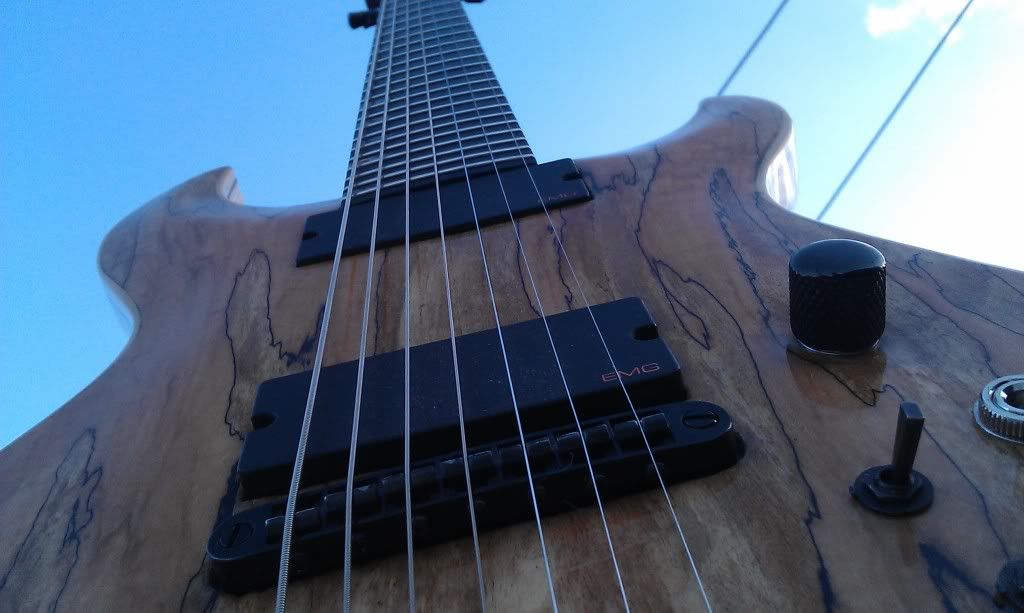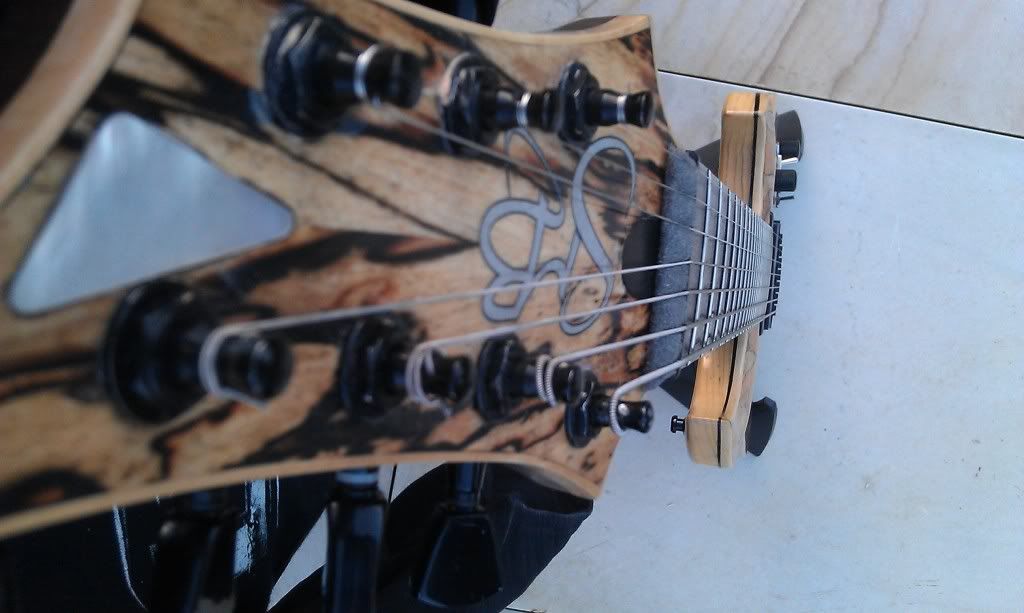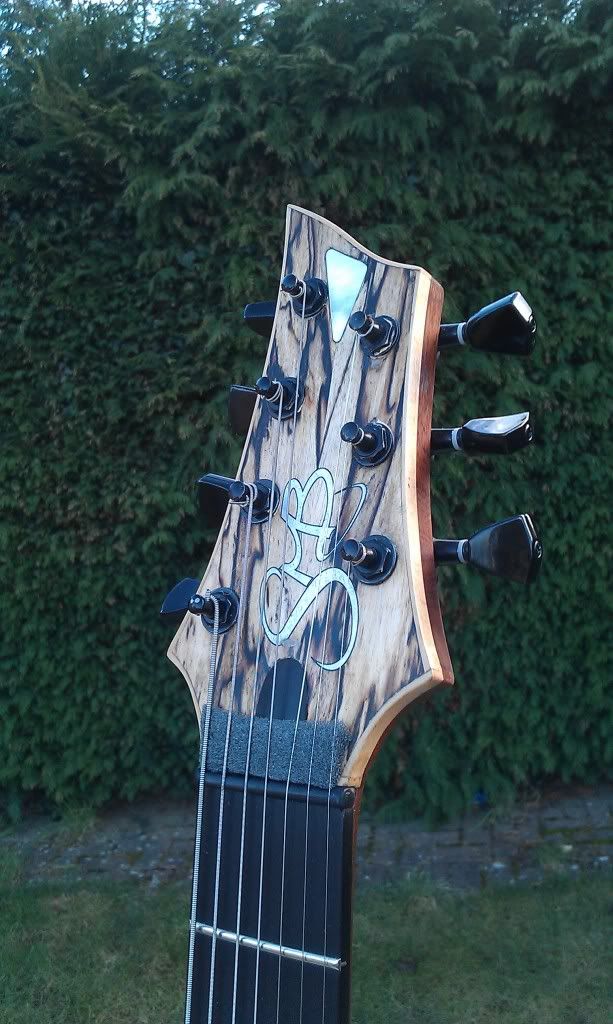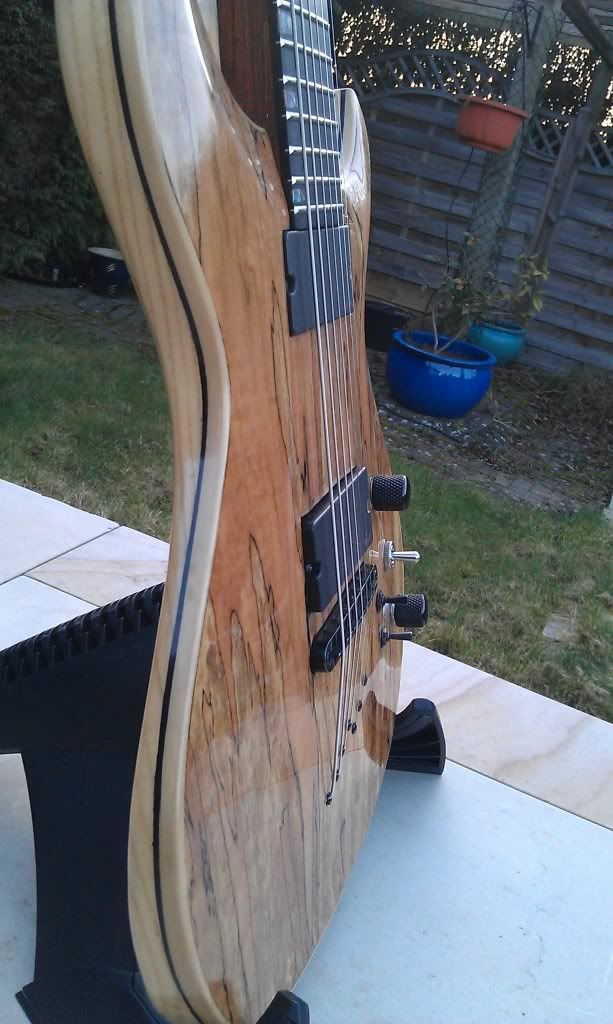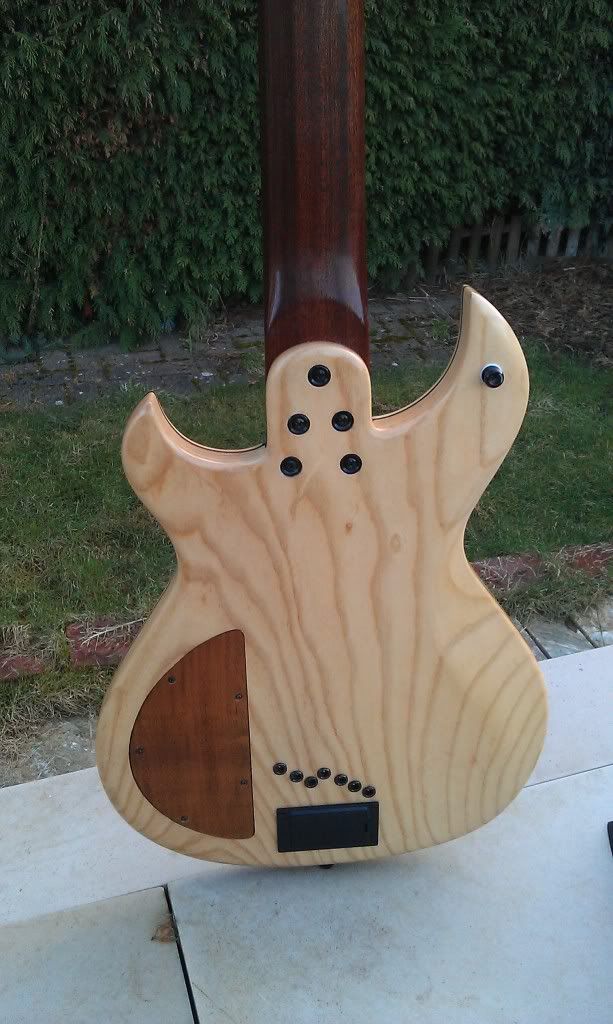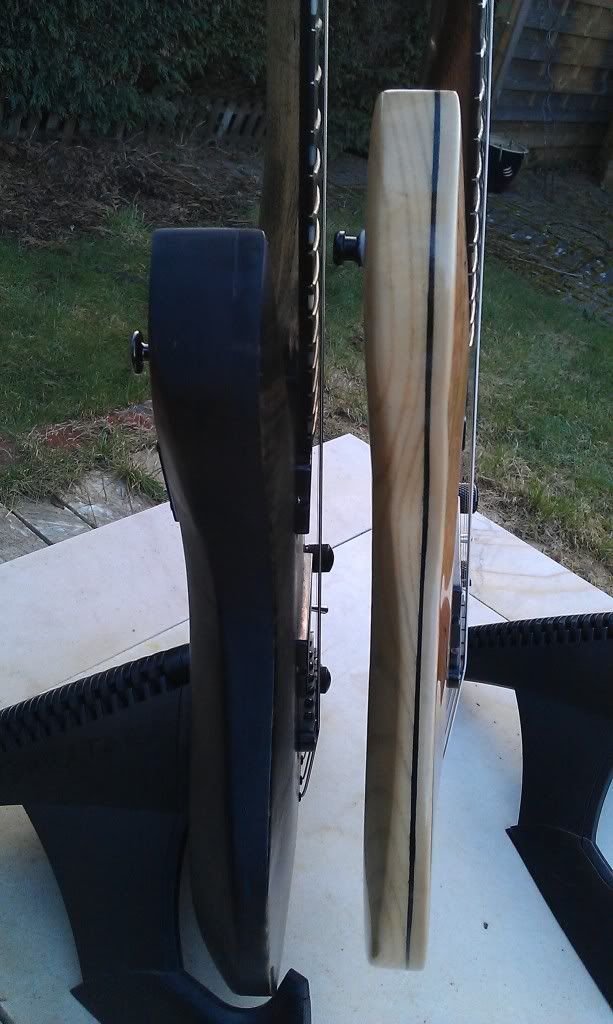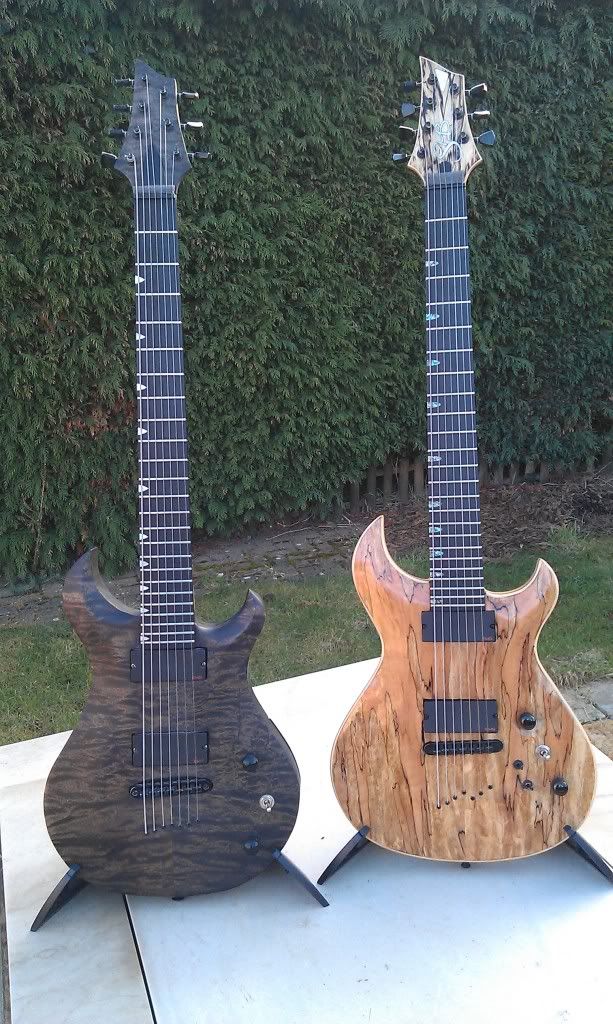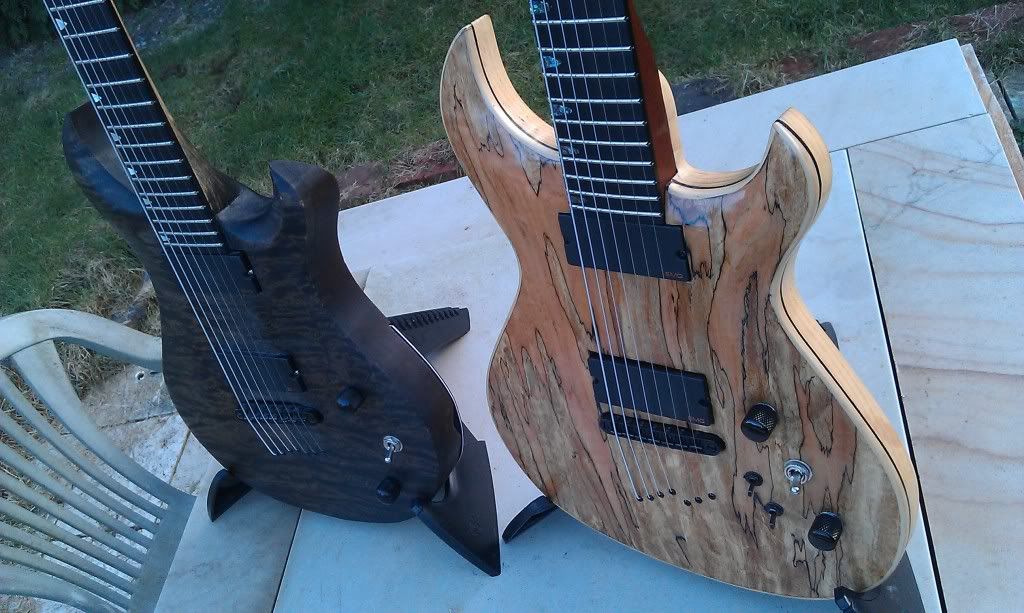 Designed as a mk2 of my 1st build, this one is MUCH thinner and lighter and I think of it as my "lead" guitar where as my 1st (the grey/black one) is a lot thicker and heavier and although is awesome for shredz, this new one is definitely build to play itself rather than be played (if you know what I mean!)
Specs are:
1pc 1" Swamp ash body
1/2" Spalted maple top
Holly binding
Headstock cap is spalted silver birch from my home village
Matching holy binding
Sapele Mahogany neck
Ebony fingerboard.
Abalone "Bullet" inlays
Recessed TOM bridge
String thru body
27" scale
EMG 707tws
x1 volume
x1 tone
x1 3way toggle switch
x2 black coiltap switches
Currently is setup with 9s and a low .60 which I really do not like. Far to floppy compared to the 10s and low .68 im used too so they will be swapped over to them as soon as they arrive in the post
Built by a local luthier Si Bailey who plays guitar for the band Alternative Carpark. Check them out as they are actually really freckin cool!