I make no bones about my love for battered, old, worn and generally beat guitars that show their wear like a badge of experience, feel like butter to play, but that aren't
intentionally
abused (there is a difference), and had the living shit played out of them for many years honestly. I've owned my share of expensive, flawless, shiny and perfect new axes, but was always put off by being terrified to
really
dig in and play them hard, for fear of how the nicks, scratches, etc., were now affecting the potential resale later on. I respect people's wishes to have their axes pristine, but to me, at the end of the day, these are
tools
, made to execute a function, and play the shit out of them. Which is why I haven't bought a new axe in years. Anyhoo....
Some of you may remember my UV, nicknamed "Potty", who was infamously clad in genuine leaves of a certain plant. Long story short, it was hastily stripped before moving over here, and sat for two years as a basket-case before I missed it and was dying to get my hands on that buttery killer neck again. This axe has served me as my main 7 since 1998, and I've played
the hell
out of it. So in just a few days, I put my nose to the grindstone while I had a lull in repair work, and slapped together my worn, gnarly old bud - now nicknamed "Rativerse"
Yes I'm deliberately going for the ratty-look, done in Mesh-method black stain flat, with outlaying patchiness, and odd wear marks. Besides, it's way more metal, and I'm lazy. I call the finish 'Belt Sander Black'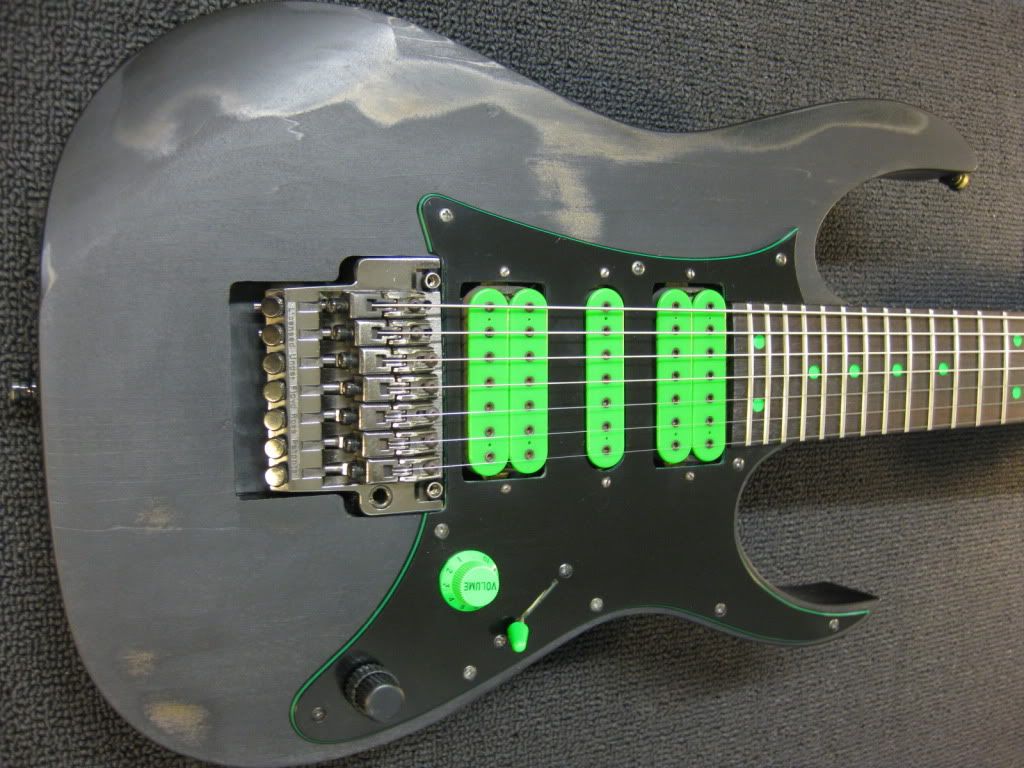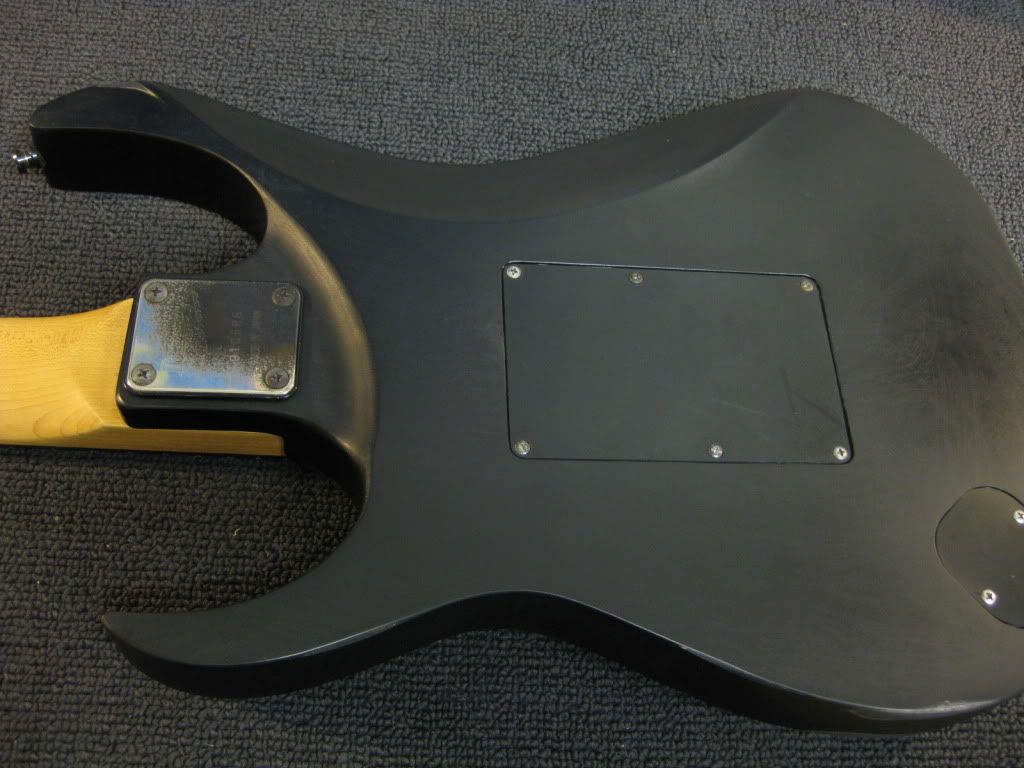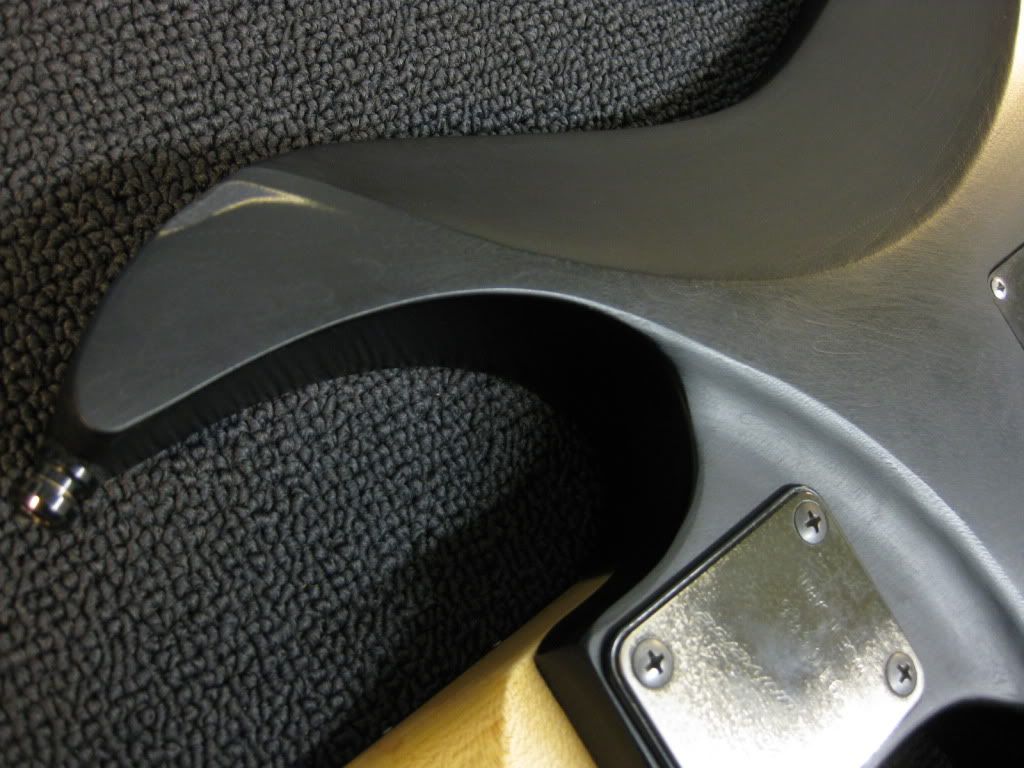 I'm not a big trem user, but I do like the Lo-Pro as a comfortable bridge with fine tuners...and when I block a trem, I don't fuck around and do it the 'real' metal way
That puppy isn't going
anywhere!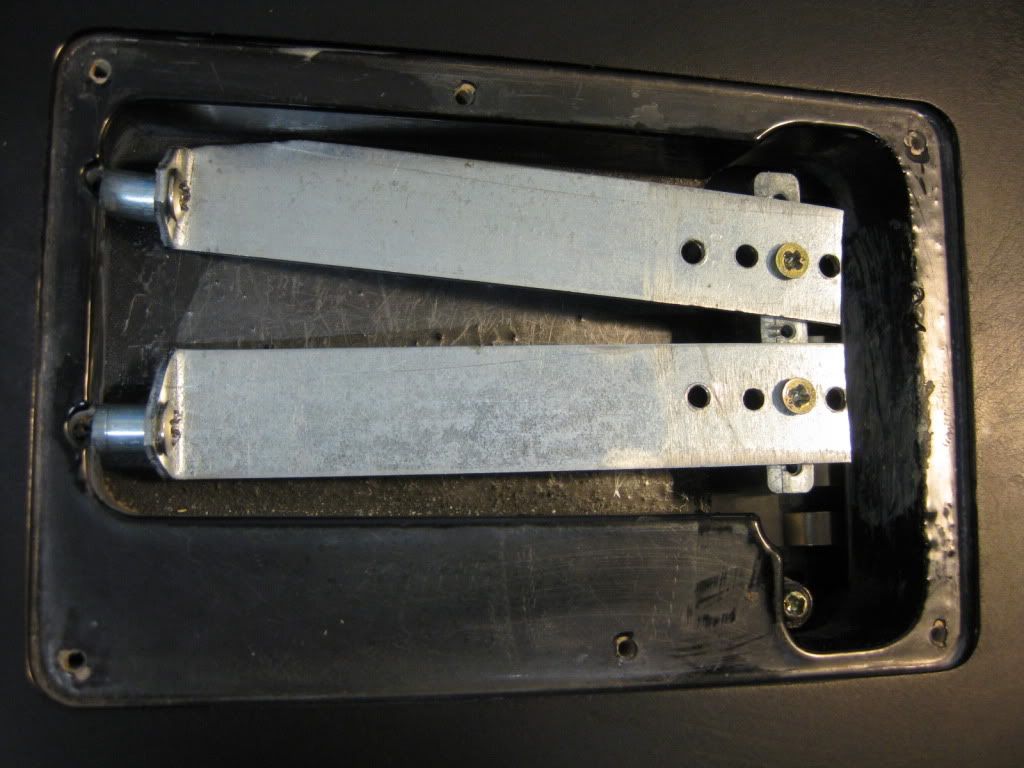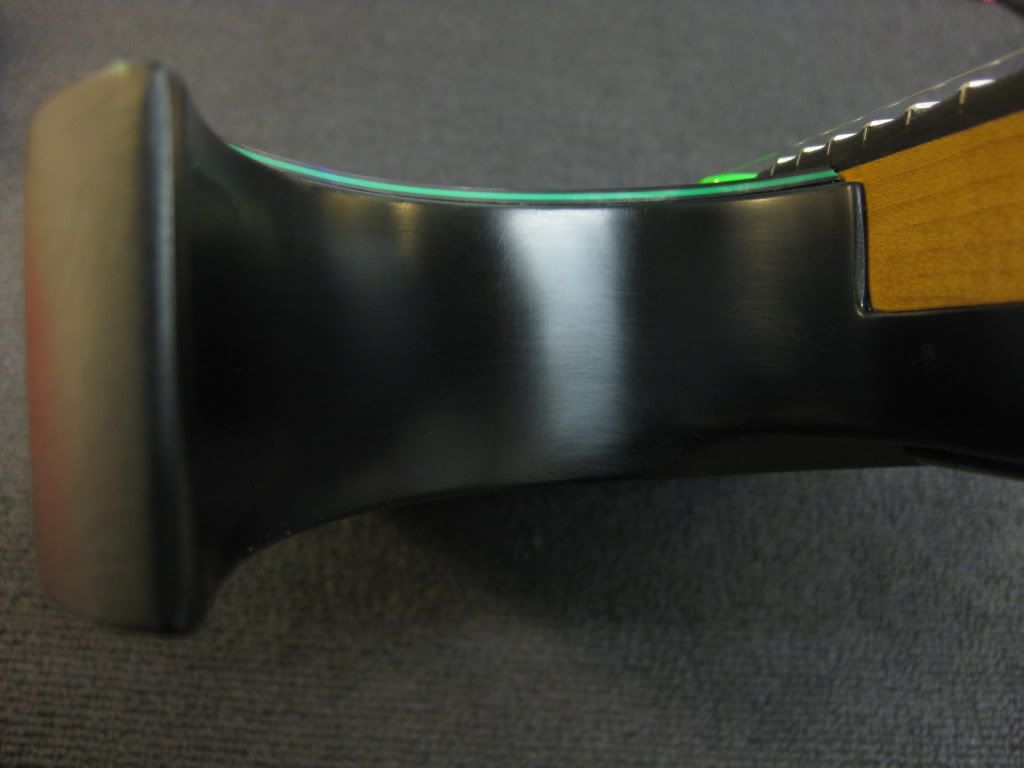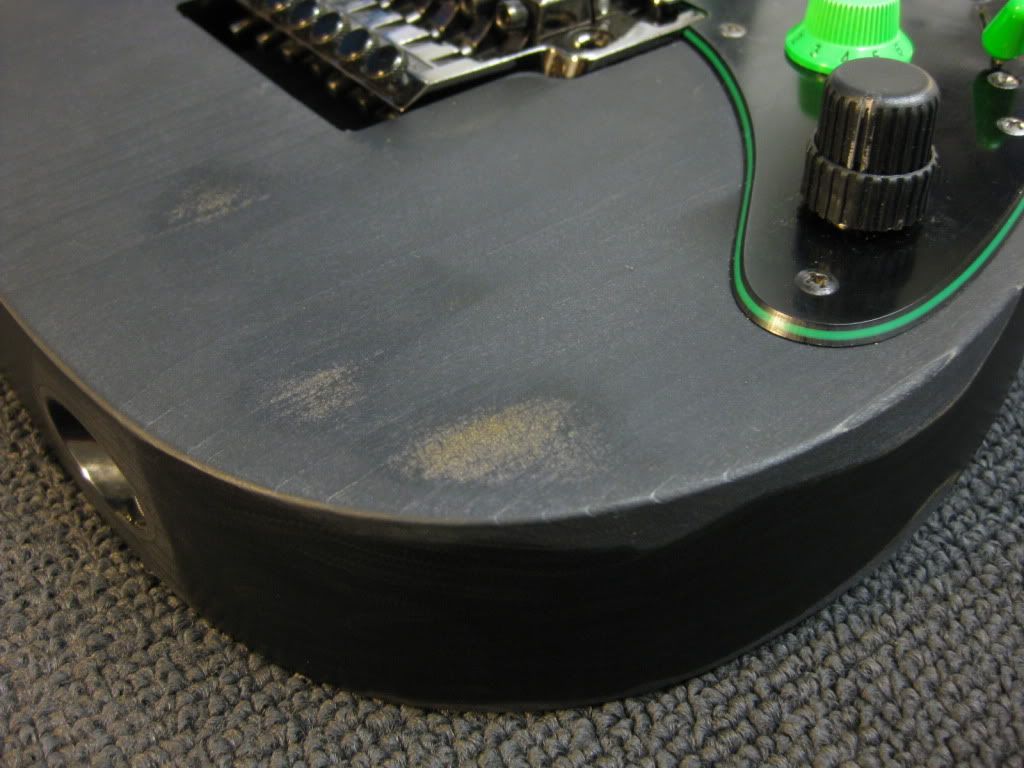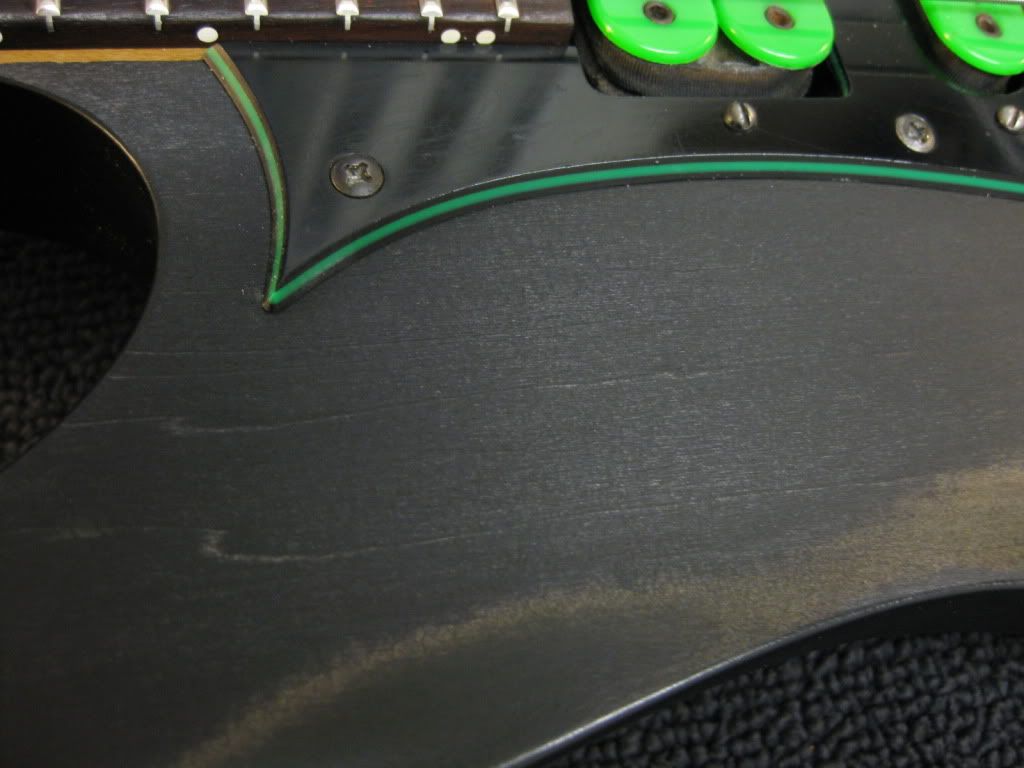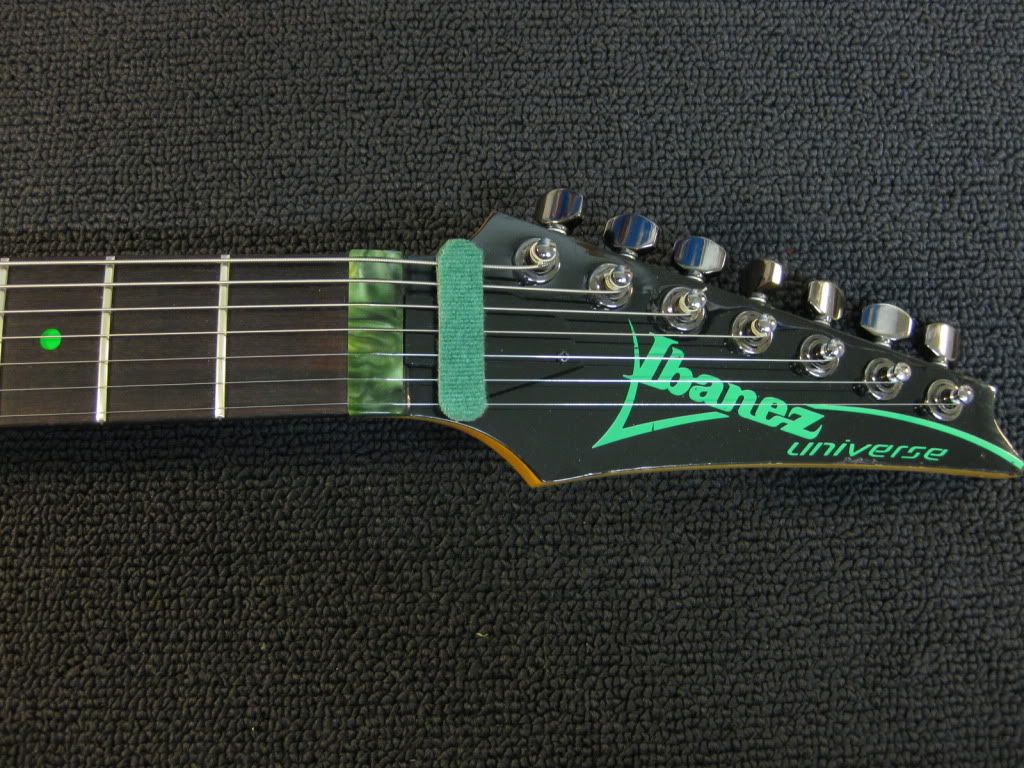 And even Gumby stopped by and gave it the horns of approval! Yea!