So while I was on vacation in Colorado last week, my buddy Cyrus shot me an email with a link to a fresh looking RG7620GN. Of course I couldn't let it fall into the wrong hands (again) so, Cyrus being the awesome dude he is, snapped it up for me and held onto it until I got back.
Yesterday, I rolled up to Greensboro to buy it from him. Here it is our subject on a pile of laundry
A little closer:
Me jammin out some fat chords on the super high action setup (fresh off Cyrus' couch)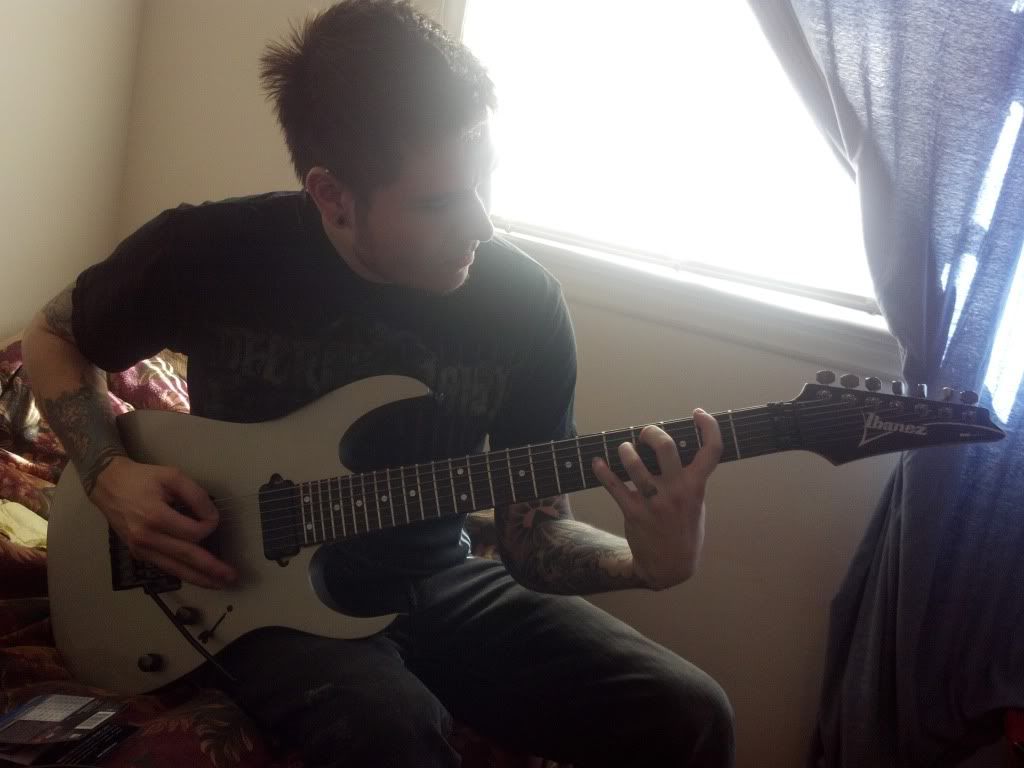 We got a chance to roll around GSBO a little, looking for strings and other goodies in guitar shops.
Saw some neat stuff at MGR. You guys might remember this from the old days:
And at Guitar Center...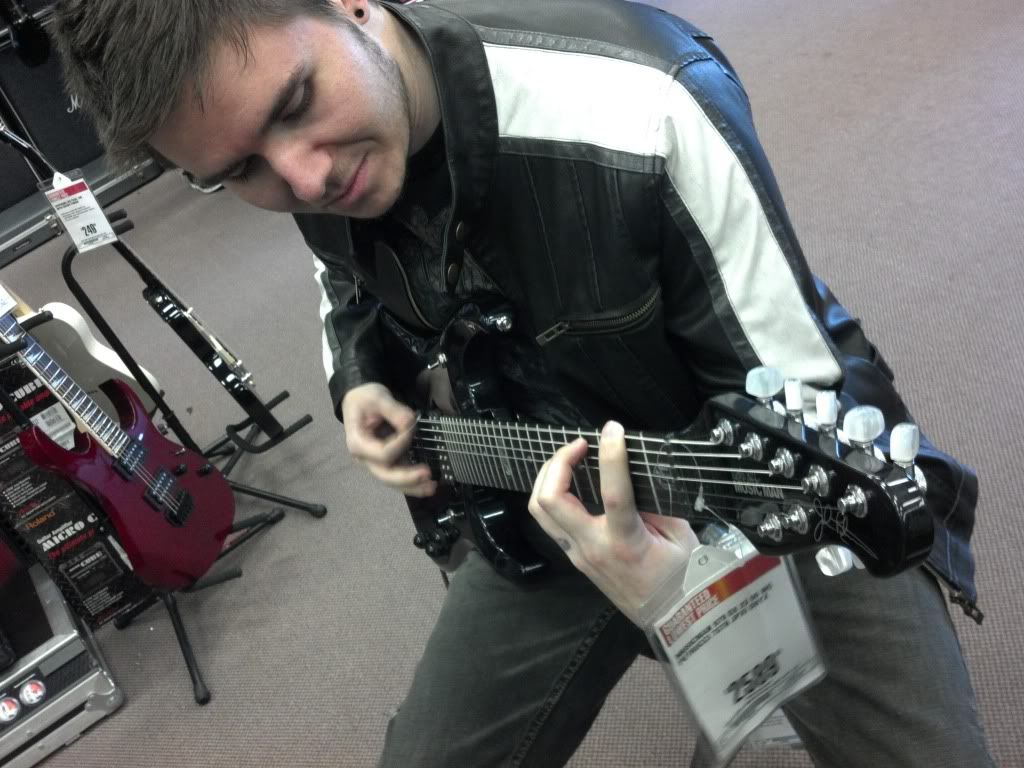 So fast forward a little bit. I came come to Charlotte and needed to have a sit down with my new RG7. Le sigh.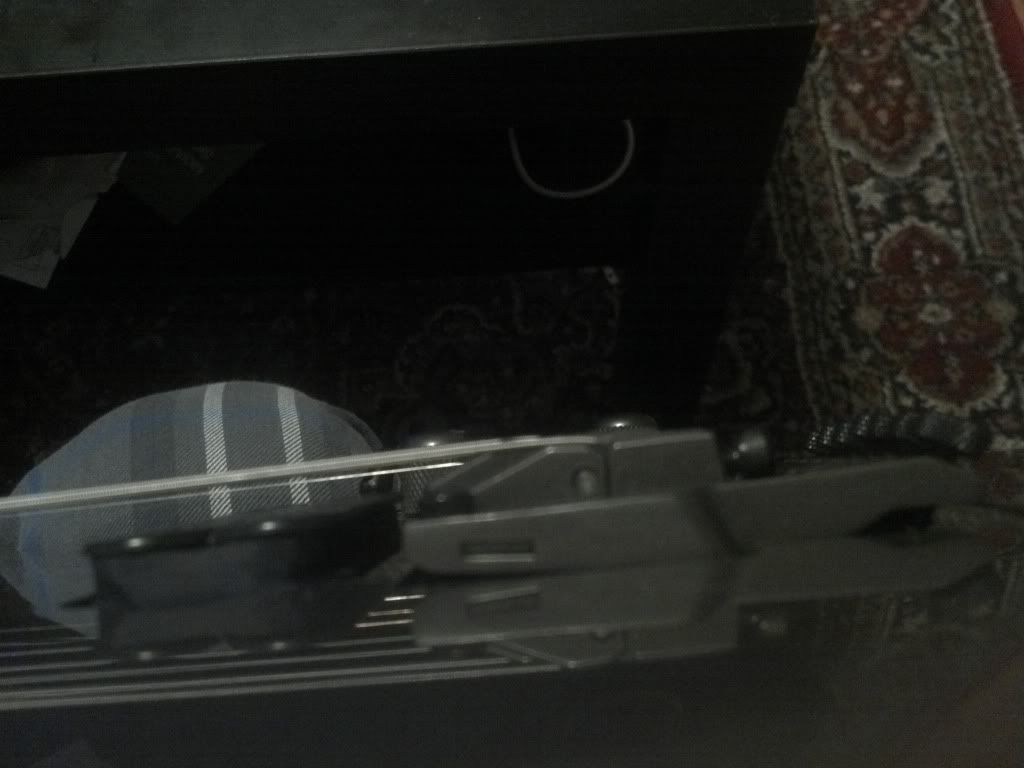 Did I mention high action?
Woooow...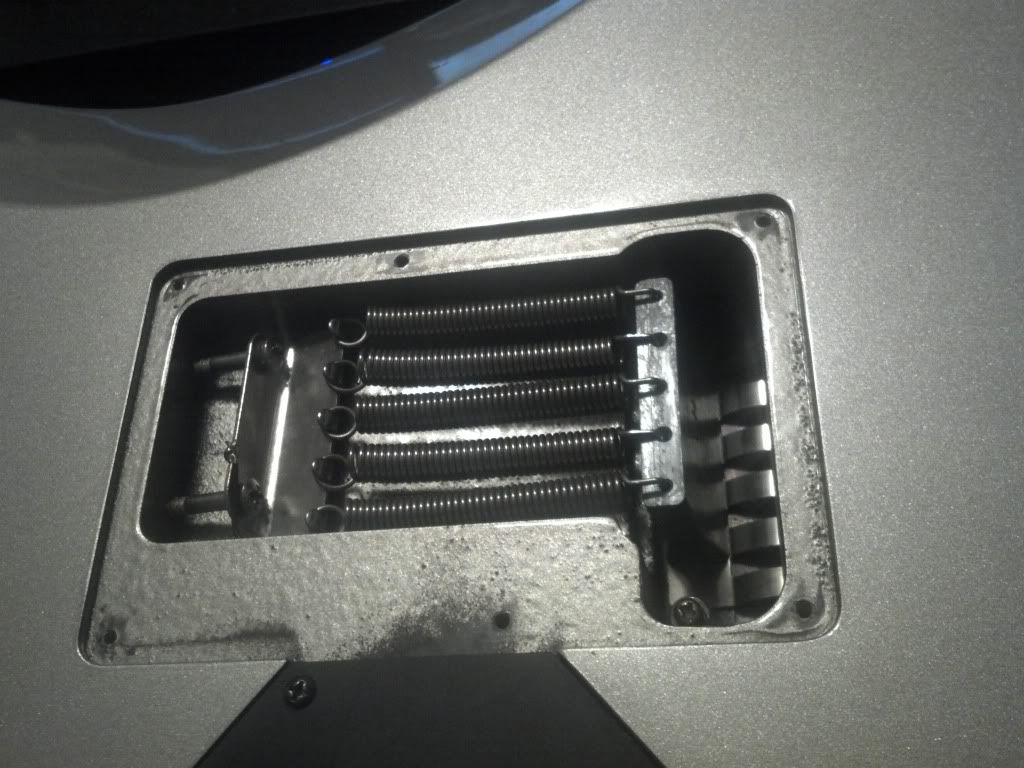 Let's pop this trem out and brush its teeth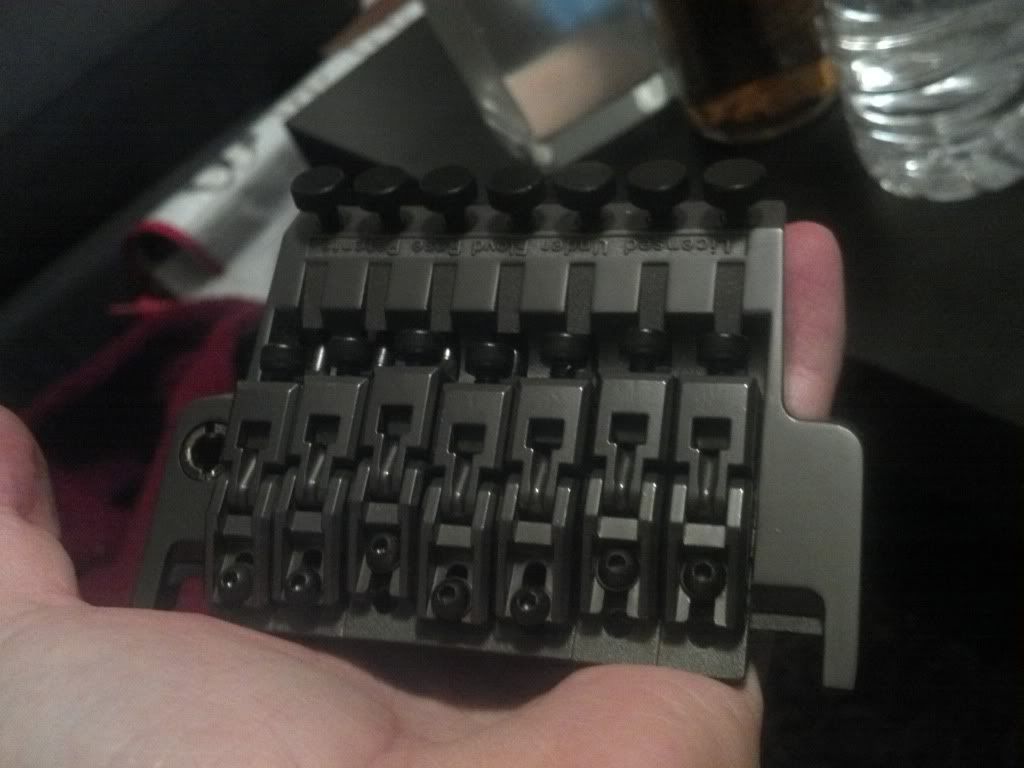 And this bridge pickup just won't do..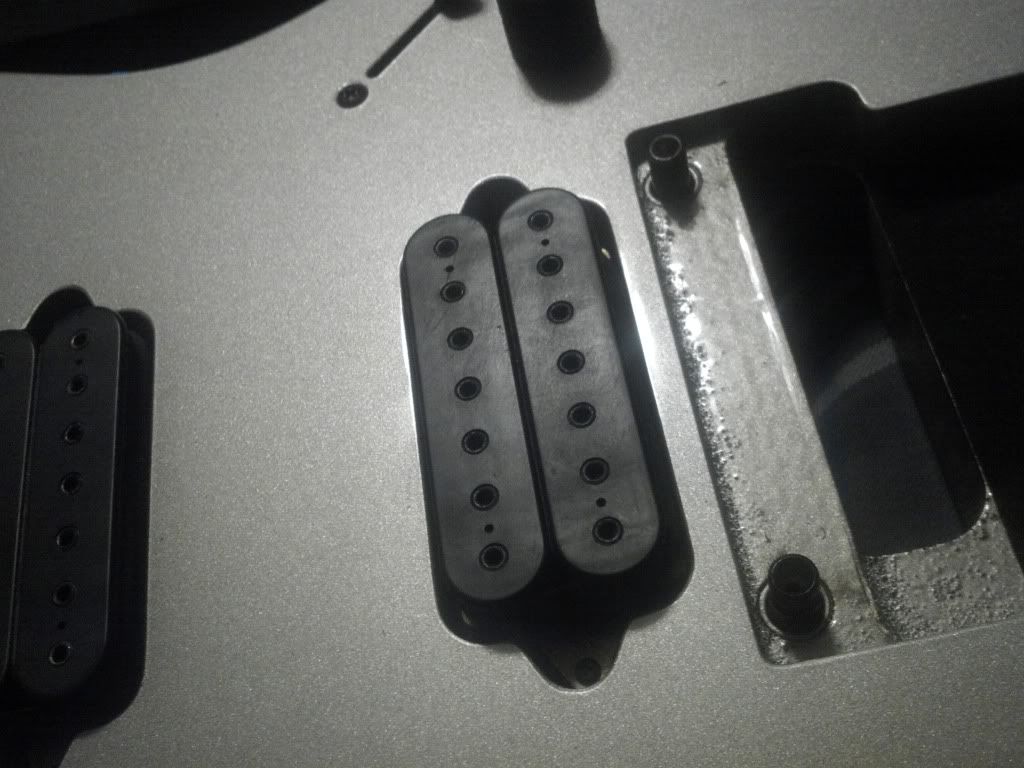 This outta do the trick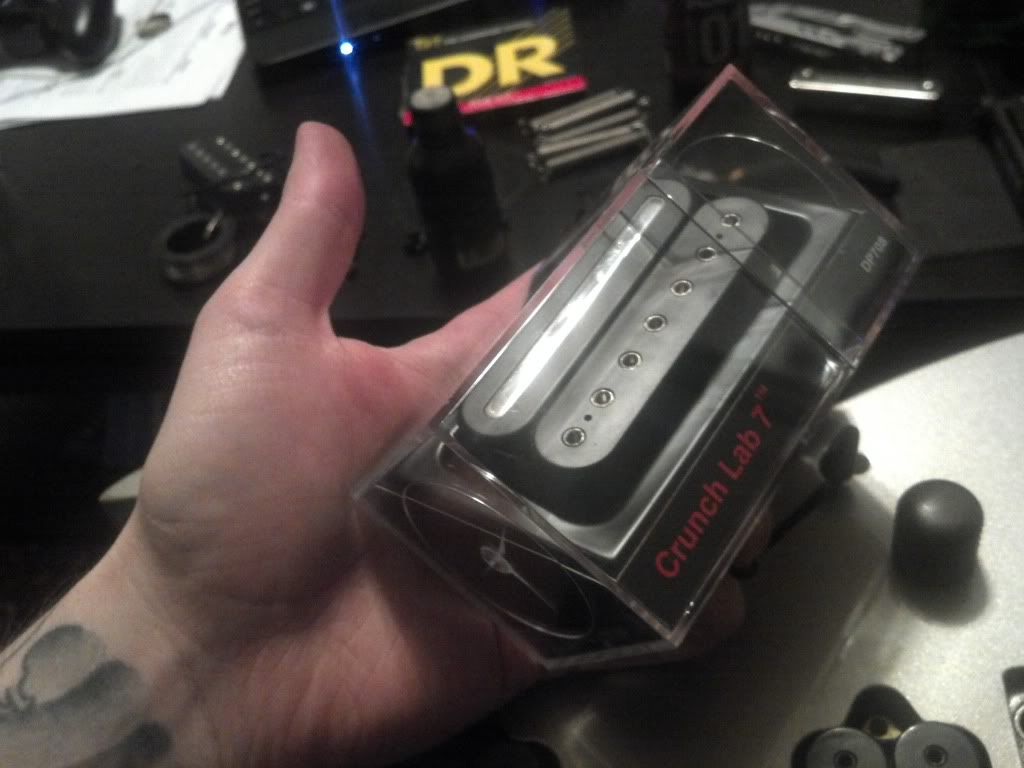 And that neck pickup? Okay, I don't think it's actually that bad..
But just for good measure, we better stick a Liquifire 7 in there
My workstation is starting to spread out a little bit here...
This already looks much better..
I learned a while back not to solder and photograph at the same time.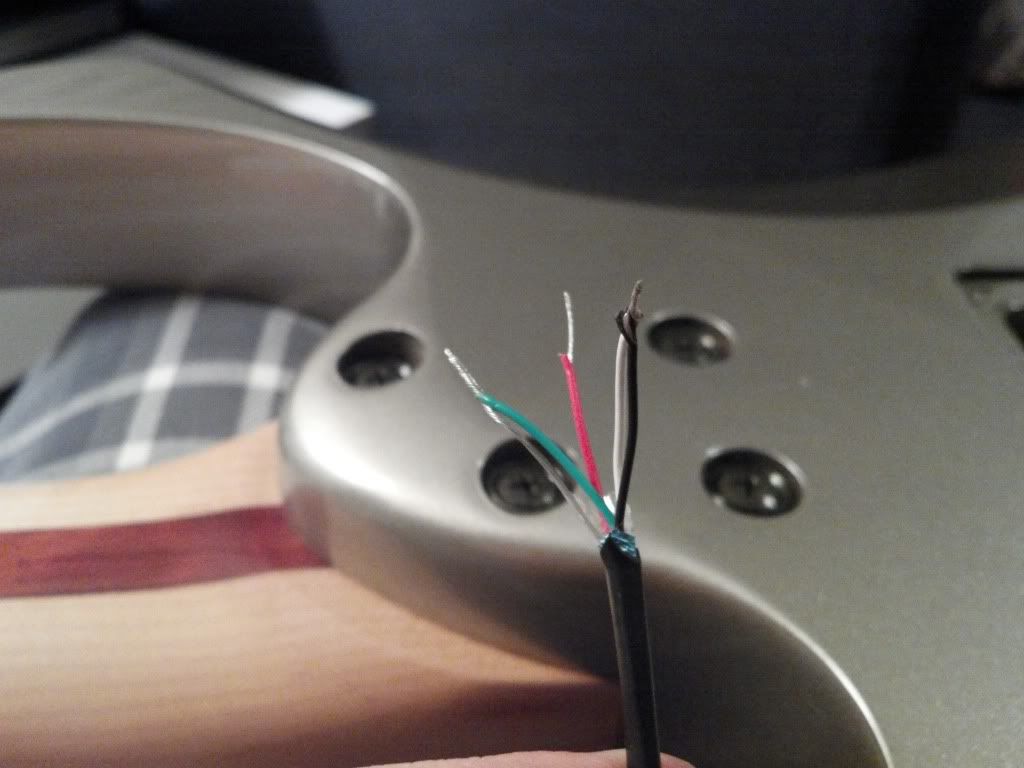 Yessssss..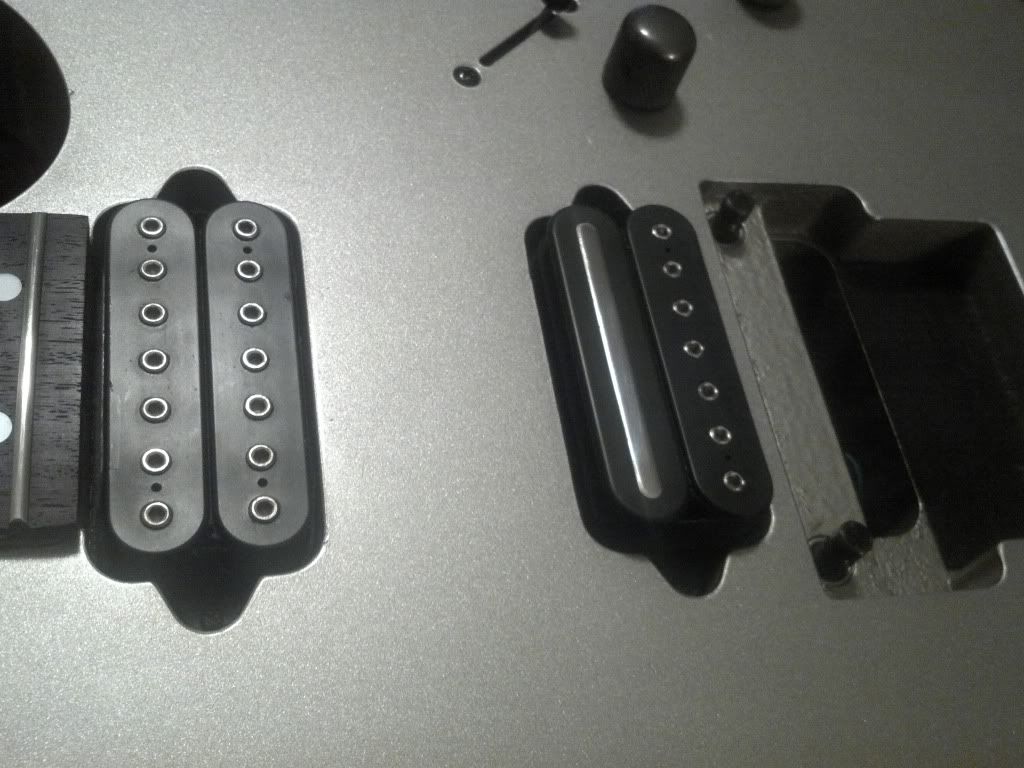 I don't know why, but blue tape over the soldered connections to keep wires from moving around makes me feel safer..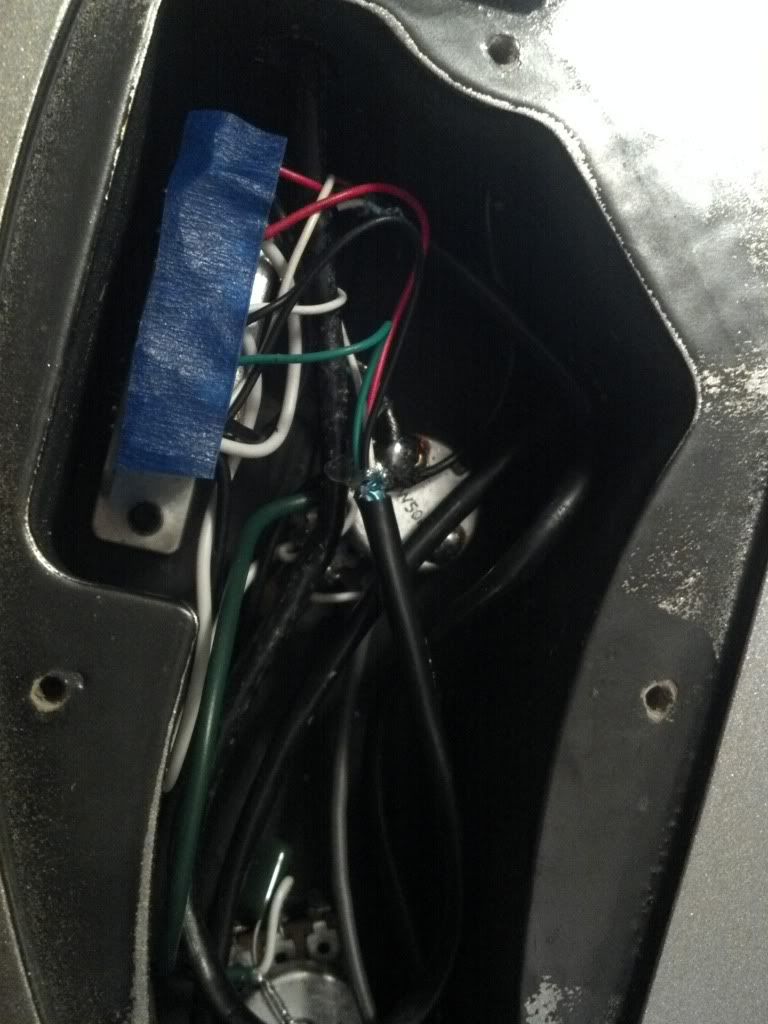 Let's pop that trem back in.
Pull down those string ends.
Now to fix that action and trem angle.
Now that we're done. Time for a better camera, a tripod, and guitar porn.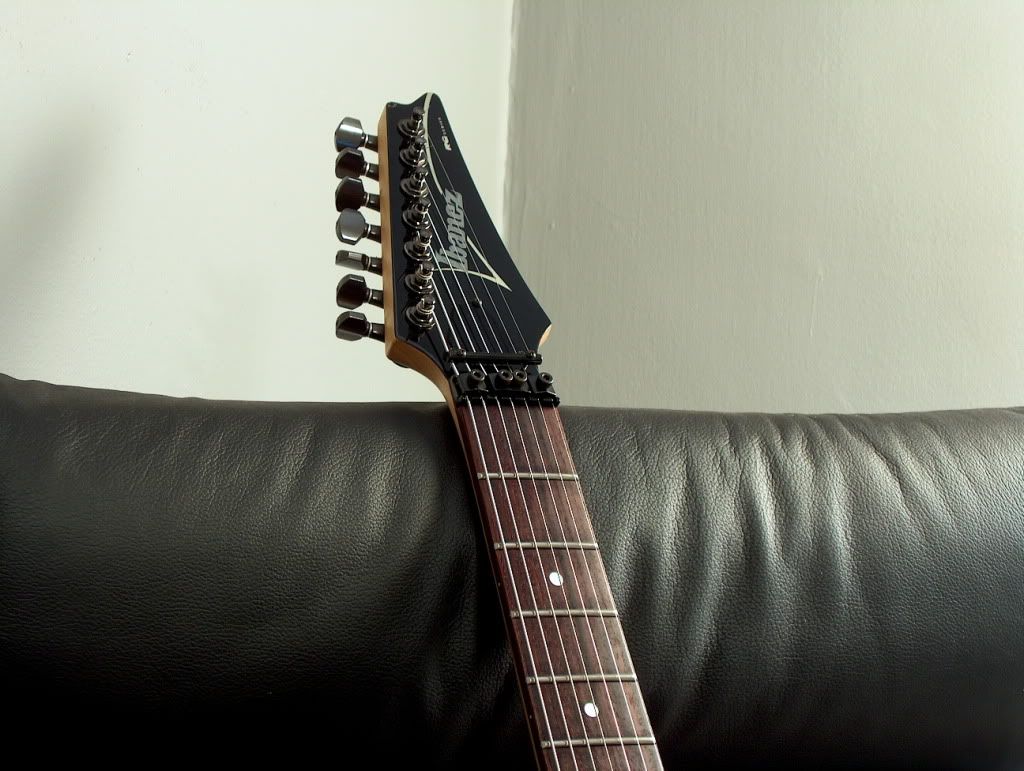 I'm going to get a different set of strings on this later this week. I only had a set of DRs here and I needed to set up this guitar so badly. I couldn't keep looking at that trem angle/action.
After a proper set of D'Addario 10-59's, I'll kick out a little riffage for a clip so we can all hear the CL7 LF7 set in basswood.
Until then broskies