(sorry if this is the wrong forum for this. It's not for sale (yet) so I didn't want to put it in the Buy/Sell forum)
I know it's not the most metal guitar out there but it plays really well; better than some new RG's I've played (granted, low level ones).
I'm considering selling this to help finance a new guitar that is more suited to metal.
It was only made for one or two years and I see posts on forums from time to time from people who "really want one" but I don't really see much record of them being sold, so I have no idea what a general price would be.
I have had this guitar for about 20 years after purchasing it new in 92.
I have kept this guitar in good condition and it has no flaws other than what is shown in the pictures.
Everything is stock with the following exceptions:
1) Part of the finish chipped off one day when the bolt holding the strap lock came out (see pic). That was a scary day! Good thing I had my hand on the neck at the time and was able to catch it.
2) The strap holders were replaced with strap locks
3) A string tree was added to the head to hold the E and B strings down because sometimes the E would slip out of the nut and get stuck on the edge of the neck. I have seen some other RTs with this modification so perhaps this was a common problem with RTs.
The pickups are all stock. I think they are V7/S1/V8.
I'm curious what it's worth because I am (hypothetically) tossing around the idea of selling it. As I said, I got this guitar years ago when I was sort of a beginner. Over time, I got to the point where I play metal 95% of the time and while this guitar is awesome and plays well, I could use something with slightly lower action and a thinner neck. When I get the action as low as I would ideally like it on this guitar, the strings start to buzz a little. I know it's not designed for shredding. However, I haven't been able to find something in my price range that plays better, but that will be another topic.
Without further ado, here are the pics. Please let me know if you have any questions.
Guitar in case: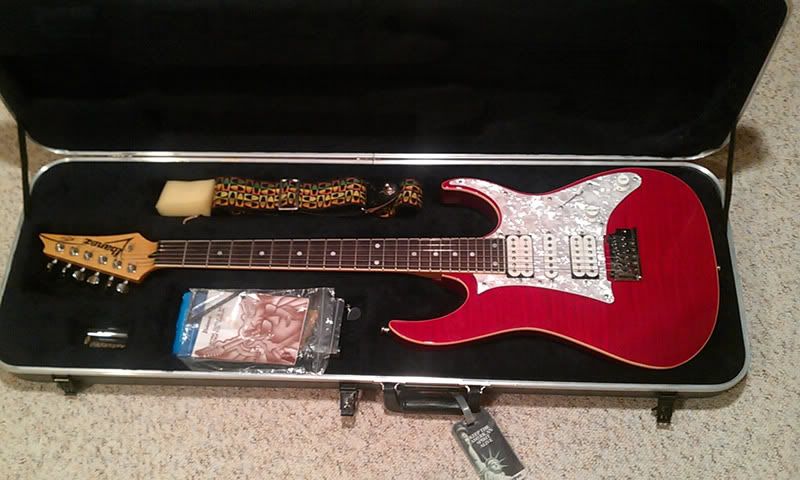 Closeup of body:
Butt: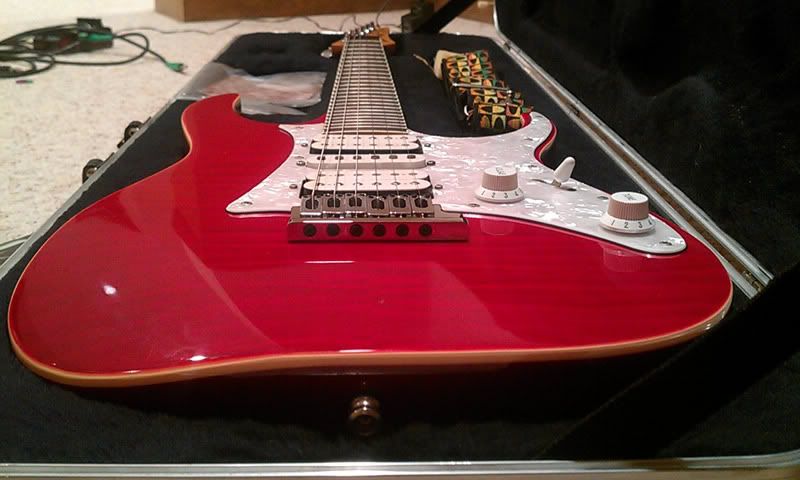 Back: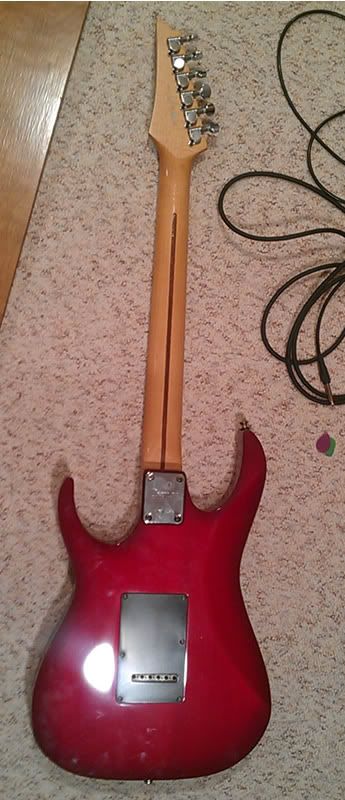 Push/pull tone pot turns humbuckers into single coils: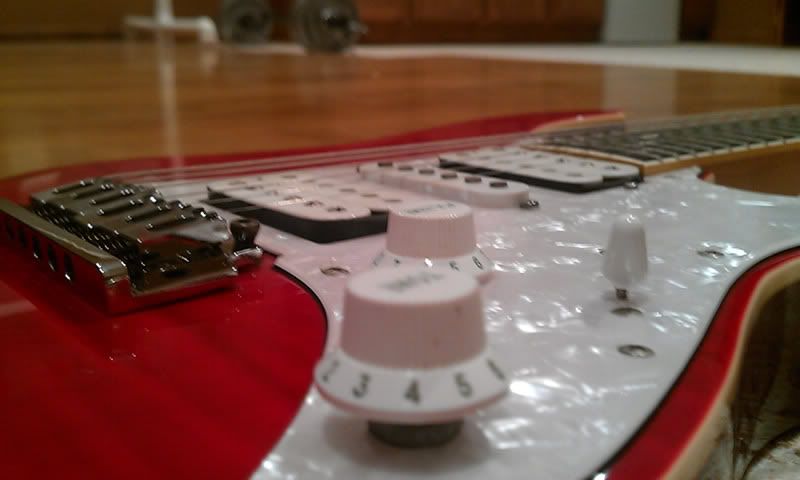 Head (see the string tree to hold E string in place):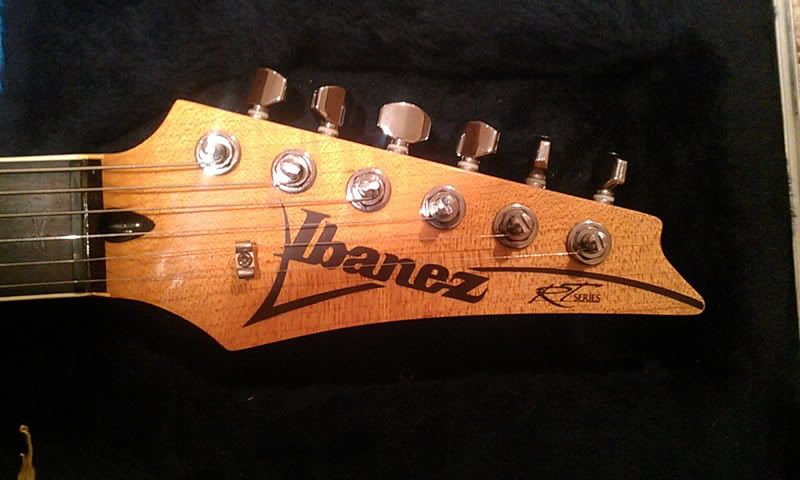 Reverse of head (I blurred out the serial number cuz I wasn't sure if that is something you're supposed to post or not):
Made in Japan!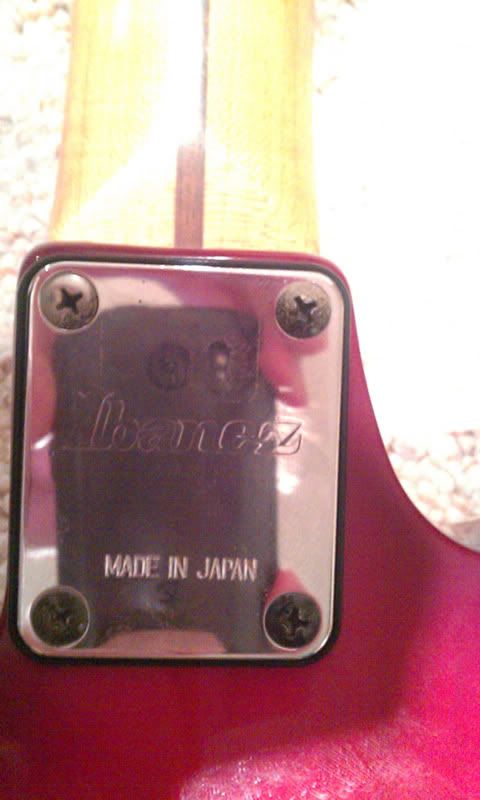 Damage from when the strap bolt slid out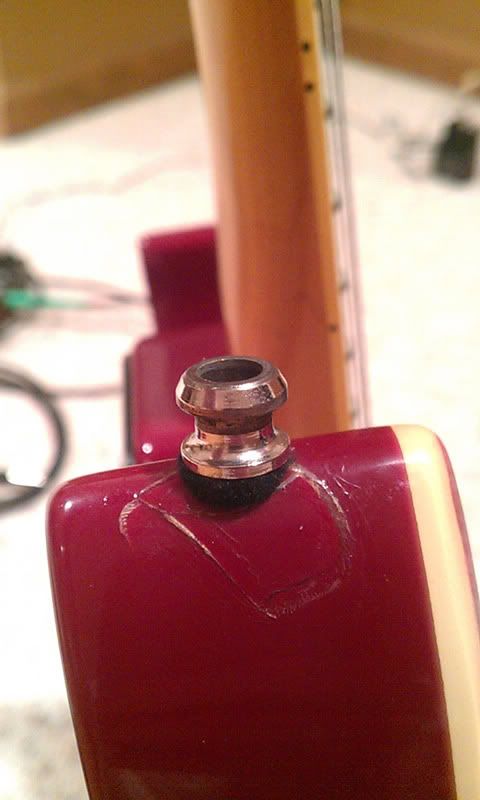 Wear at the top of the neck on the fretboard (between the G and B strings):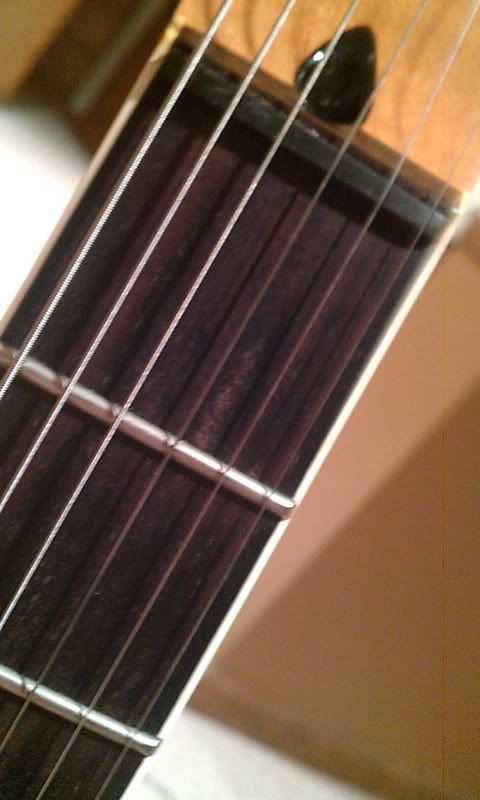 I'm just curious what a ballpark figure would be if I decided to sell it or trade it in.
Thanks.