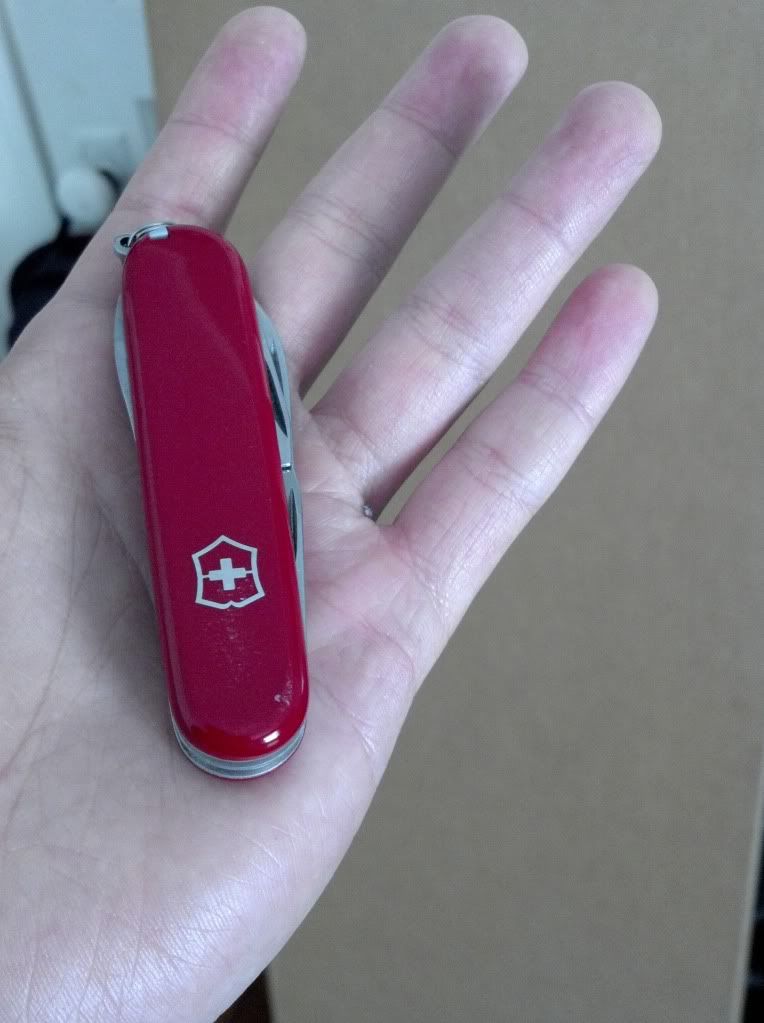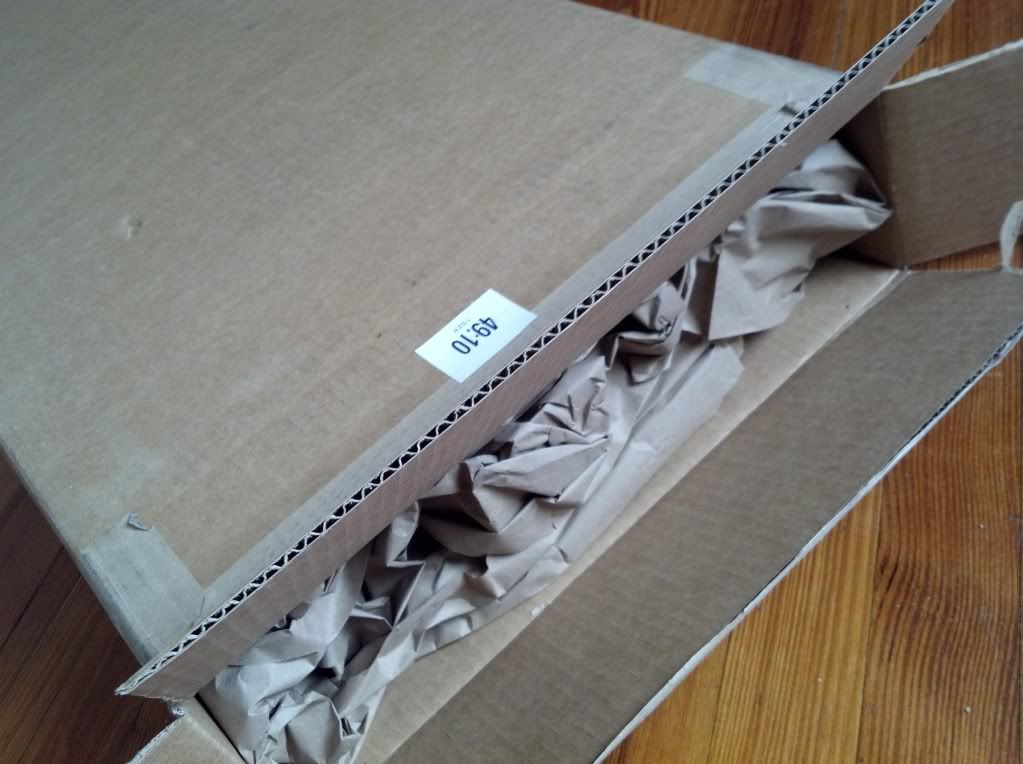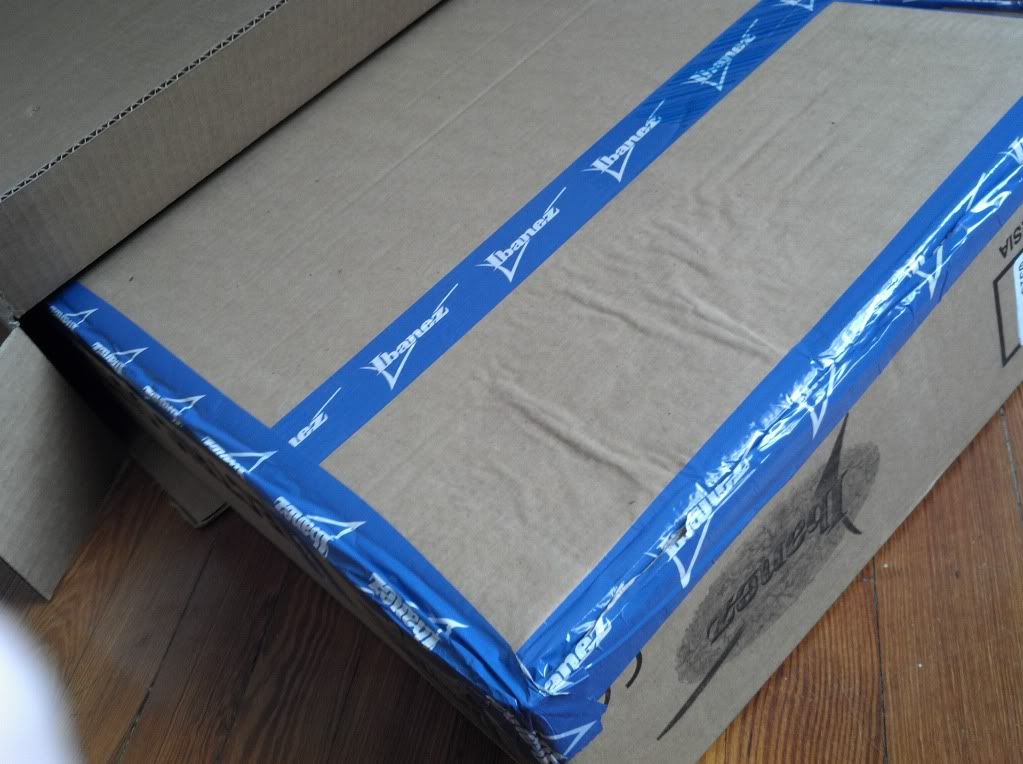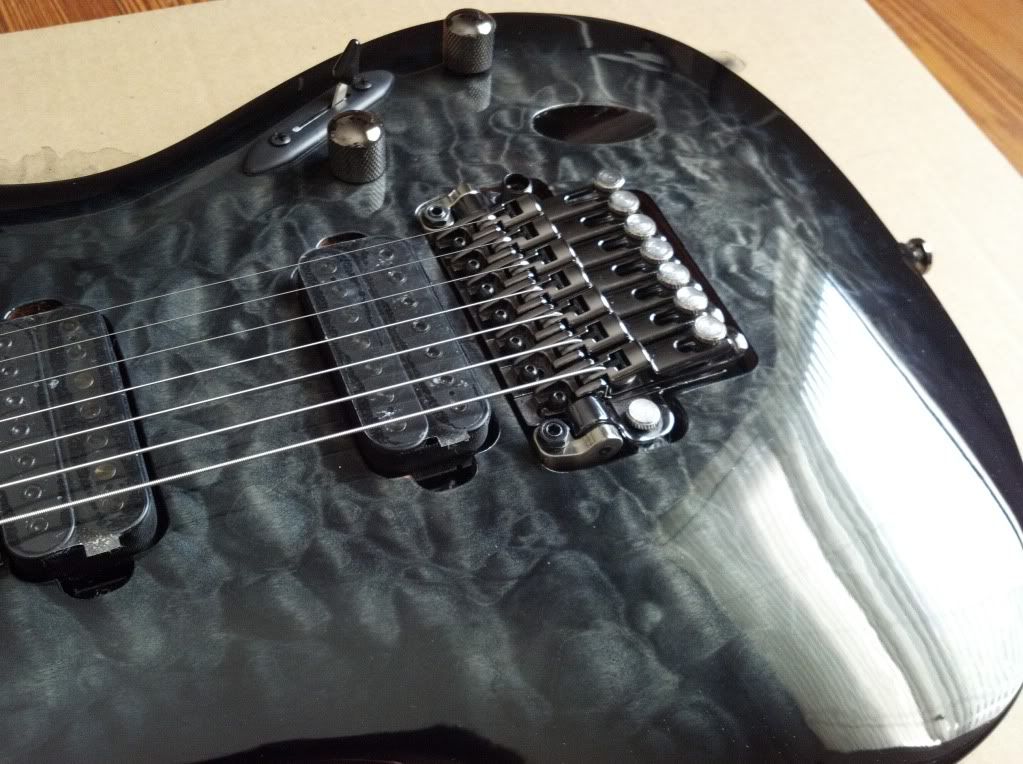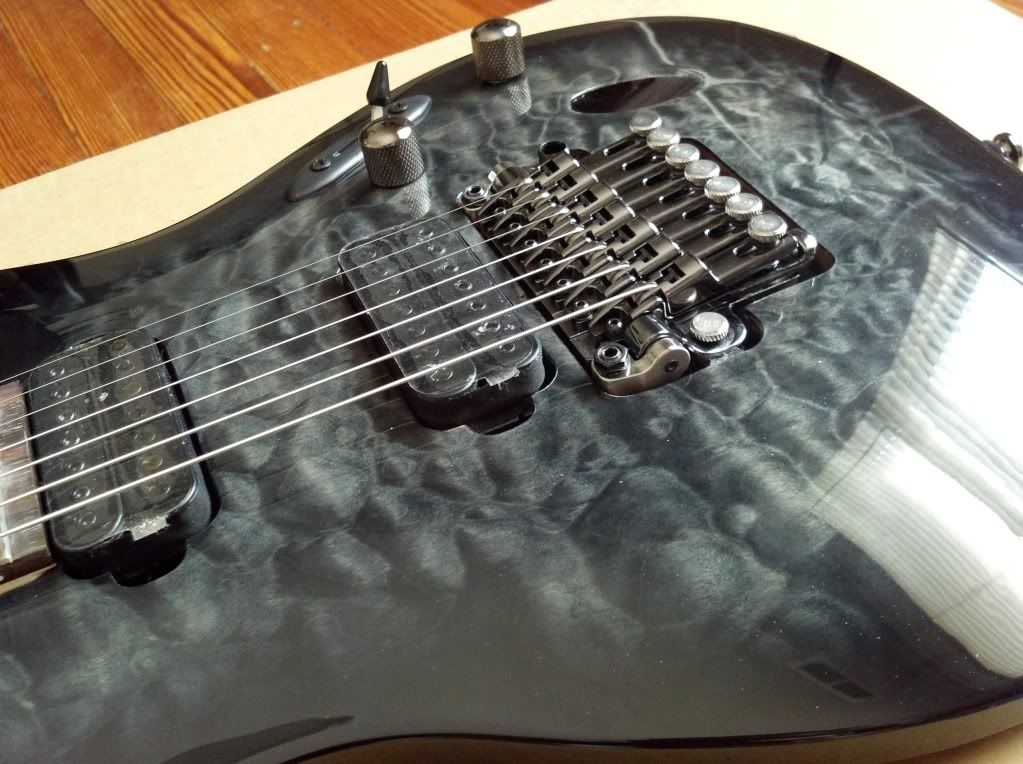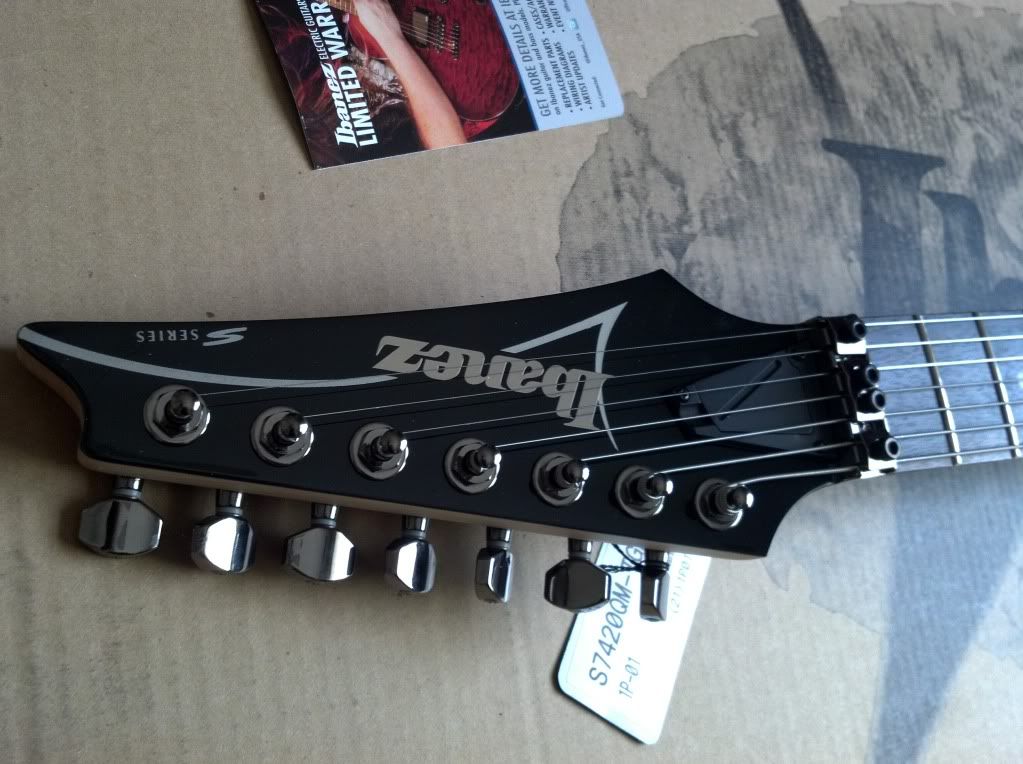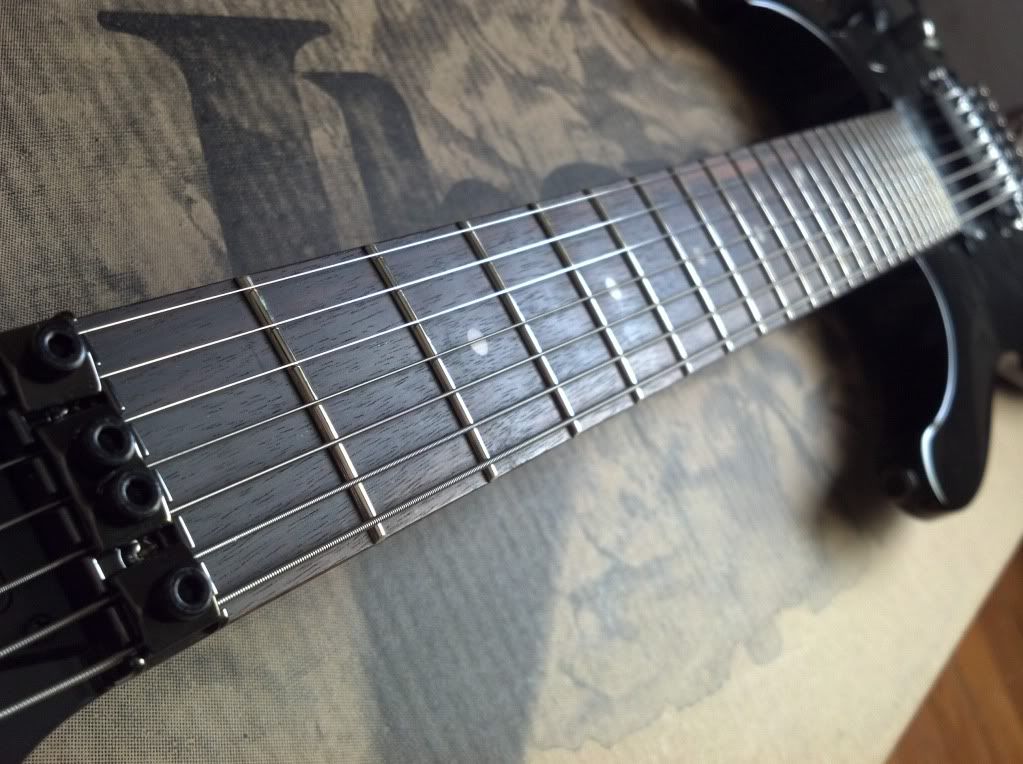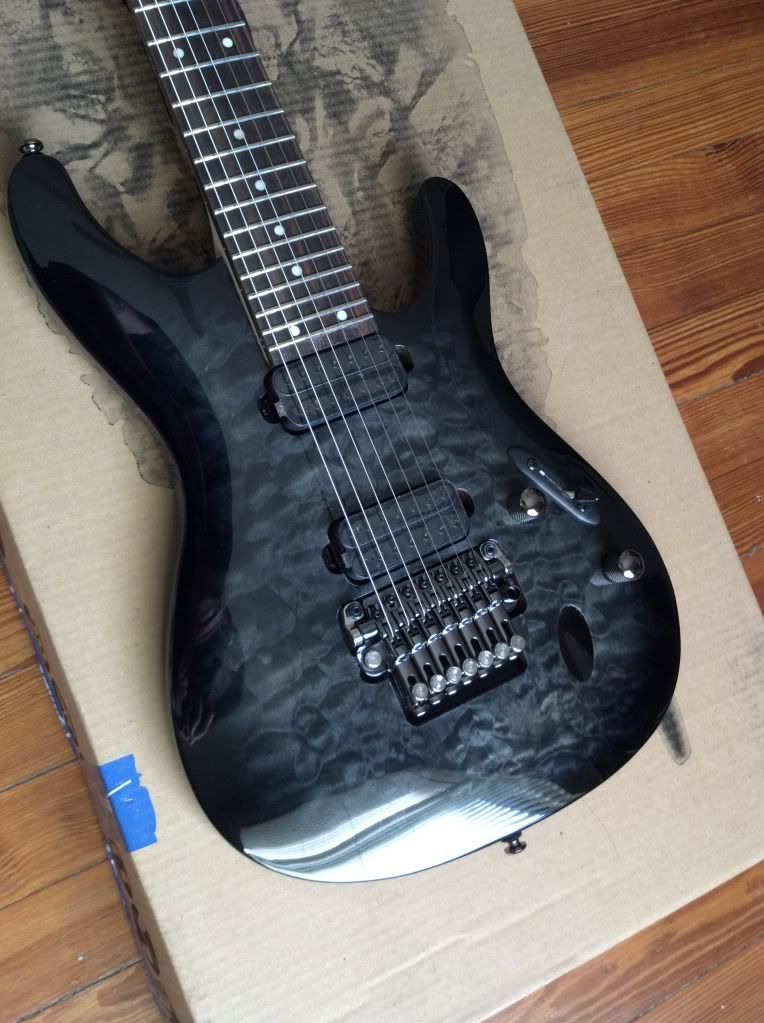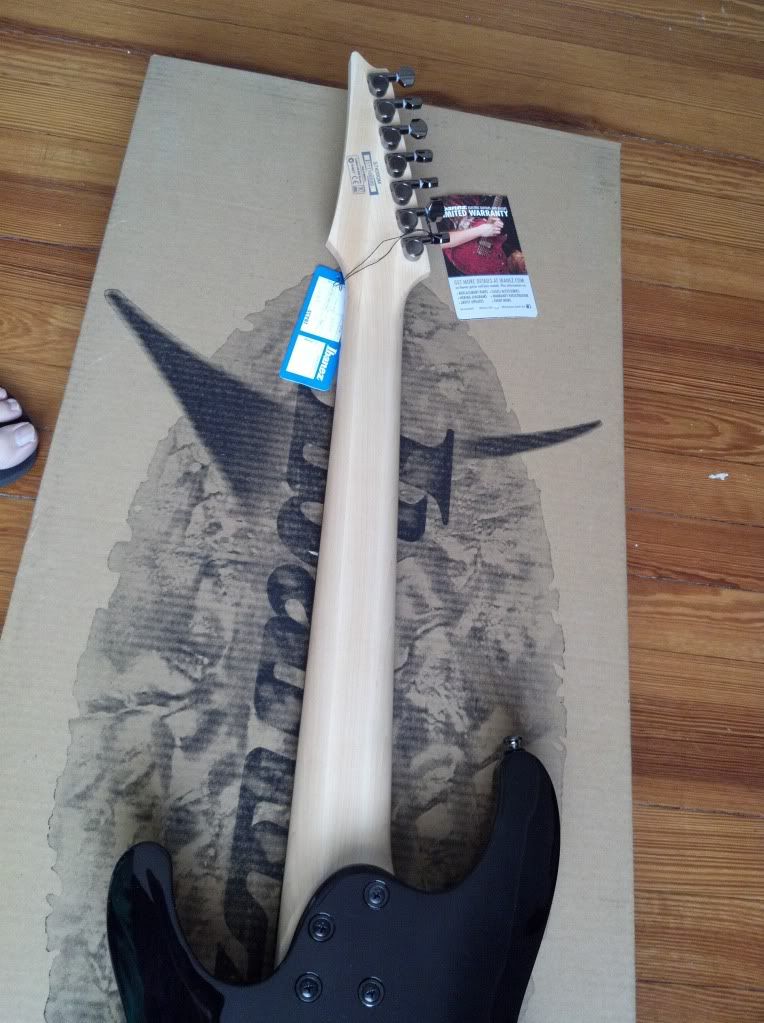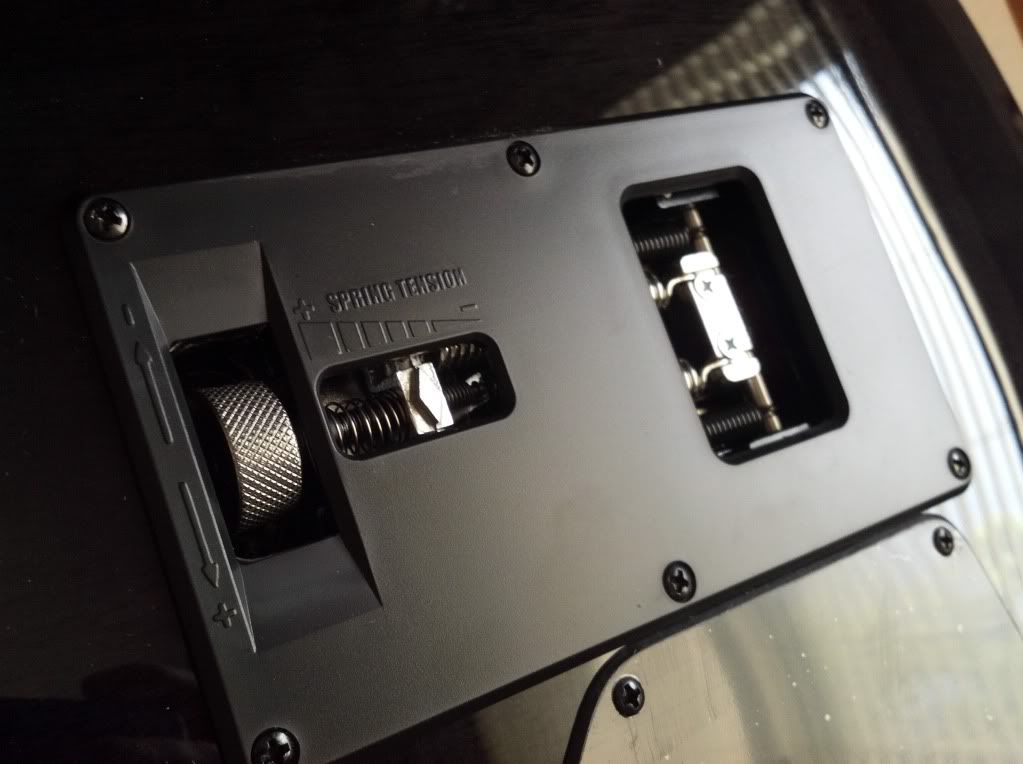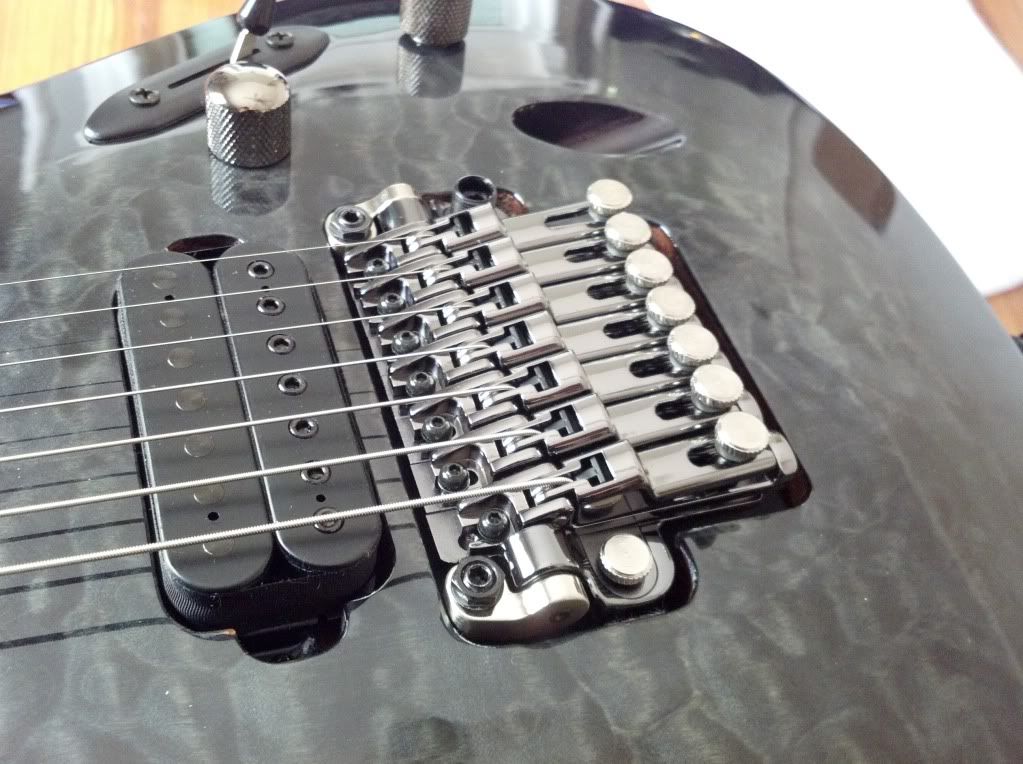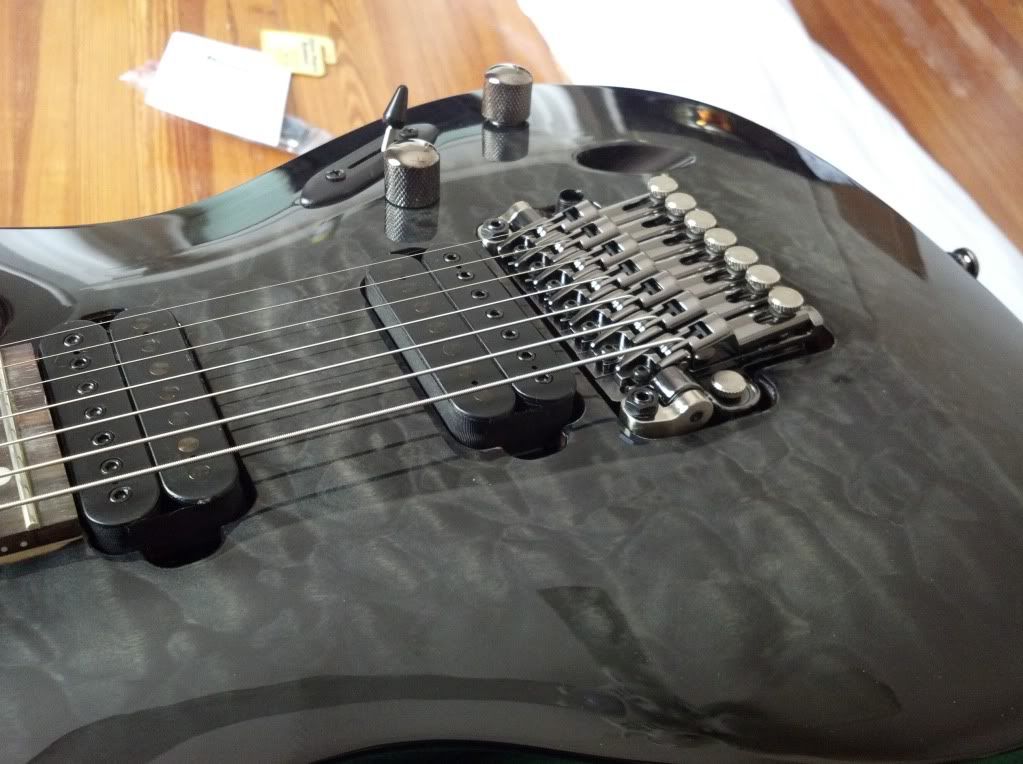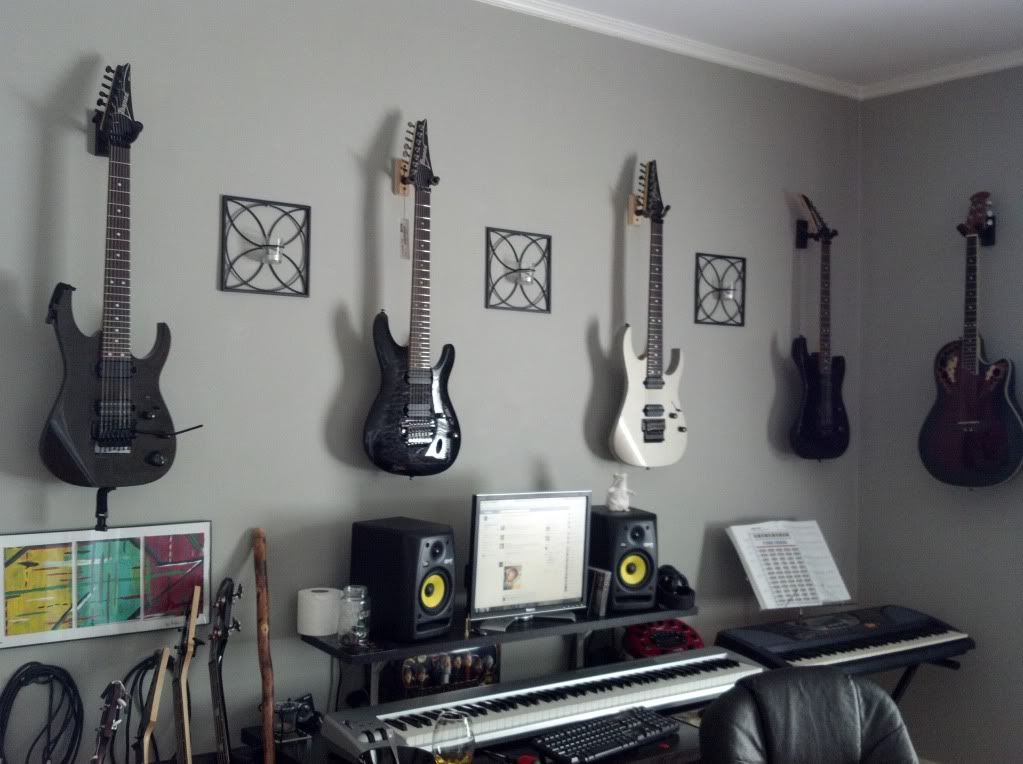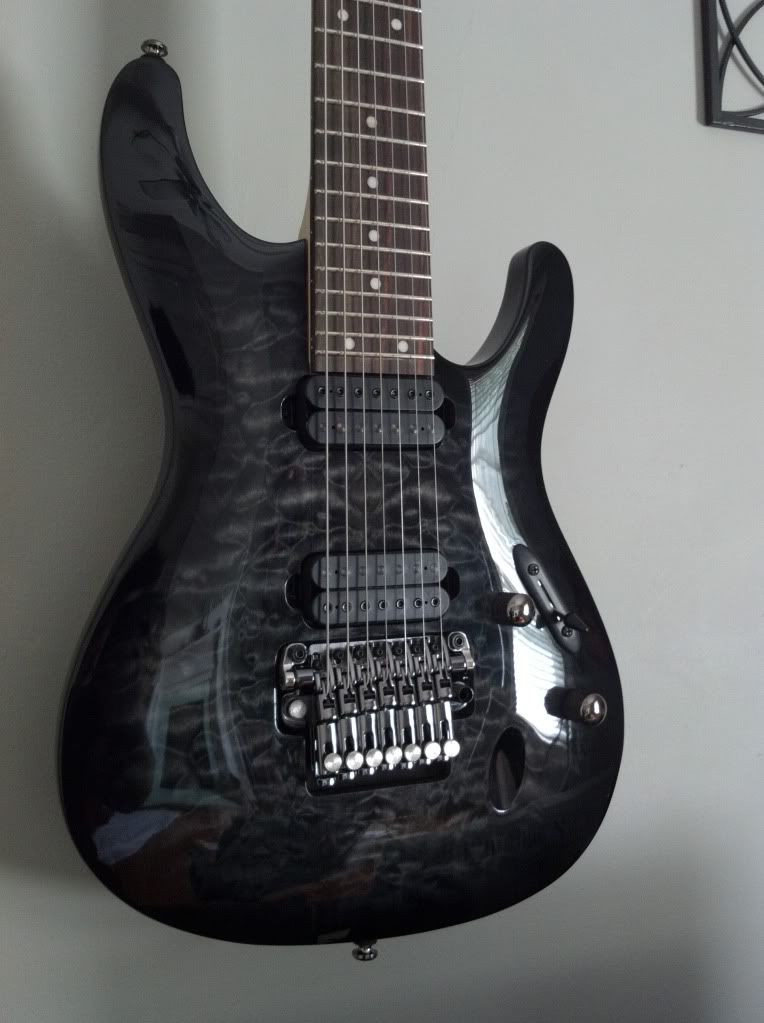 I'm in the middle of resetting it up. Out of the box, it may been the worst set up i have ever seen. The strings were about a mile off the fretboard, which is completely parched.
I love the how comfortable the S model feels against the tummy, and the familiar chunk of mahogz. Tossing a nice set of 9-54s on here and gonna perform a quick truss adjustment/intonation; after that we should be ready to rock the fuck out.
Clips will come after I get a DS7 in the bridge and a Blaze Neck in the neck.