So my friend at work builds a lot of his own guitars. After talking for awhile, he offered to help me build one and teach me in exchange for some lessons.
I would just have to supply the hardware. Specs right now are just coming together as it does. Here are the current specs:
Bolt-on
Mahogany wings with maple center tone block
Fixed bridge
Single bridge pup
5pc maple neck
Maple fretboard
24 frets, 25.5 scale
Zero radius fretboard
First, I made a drawing using
very
accurate measurements.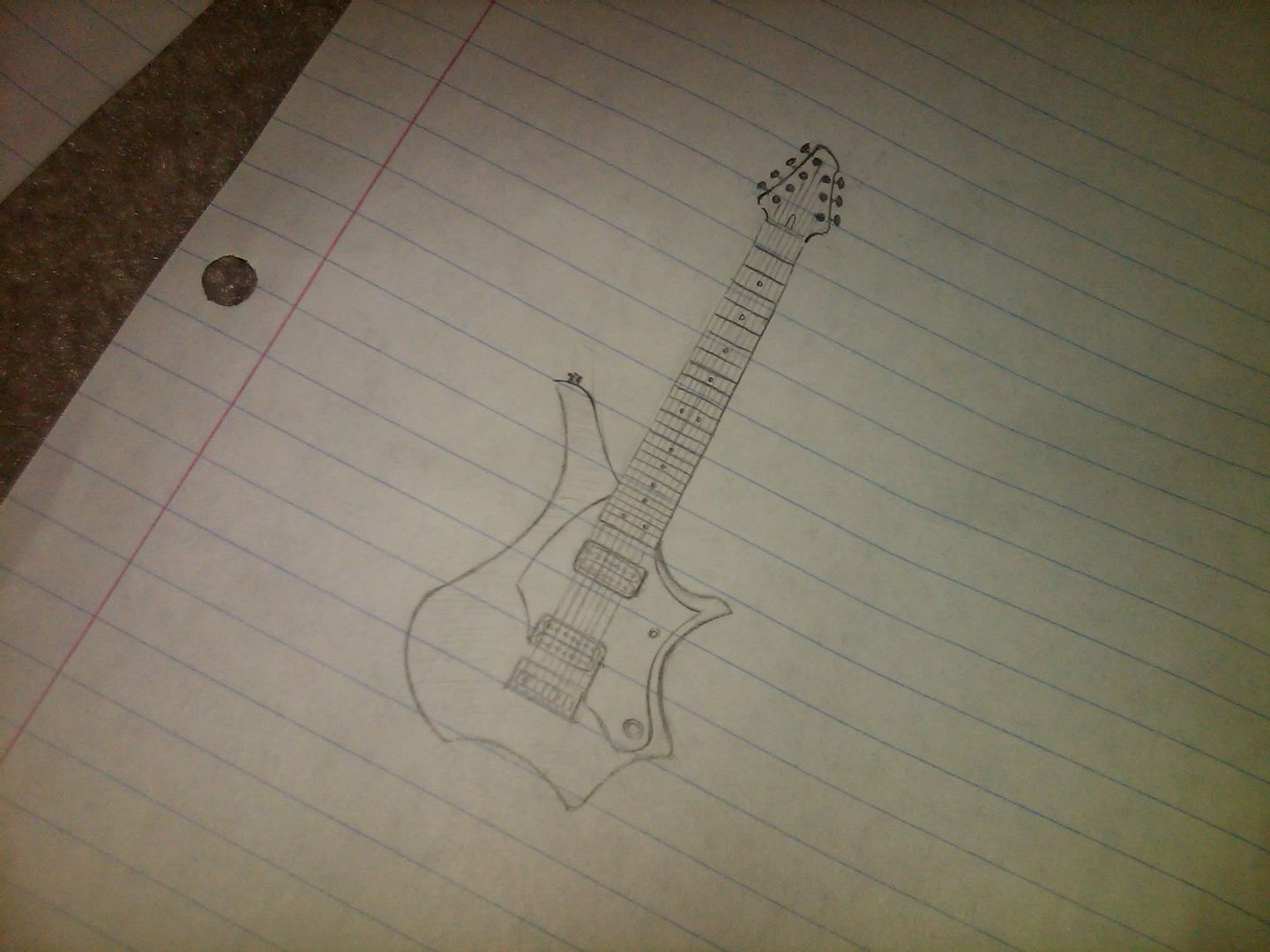 Then, I created a mockup out of foamcore or something. I really wanted the guitar to form to me, so I took off material here and there until it fit and balanced perfect. I didn't realize until after I took this picture that the lower side where the jack would be was sticking out too much. I ended up cutting that down more so it looked more like the drawing. Can you see it? 'Murica.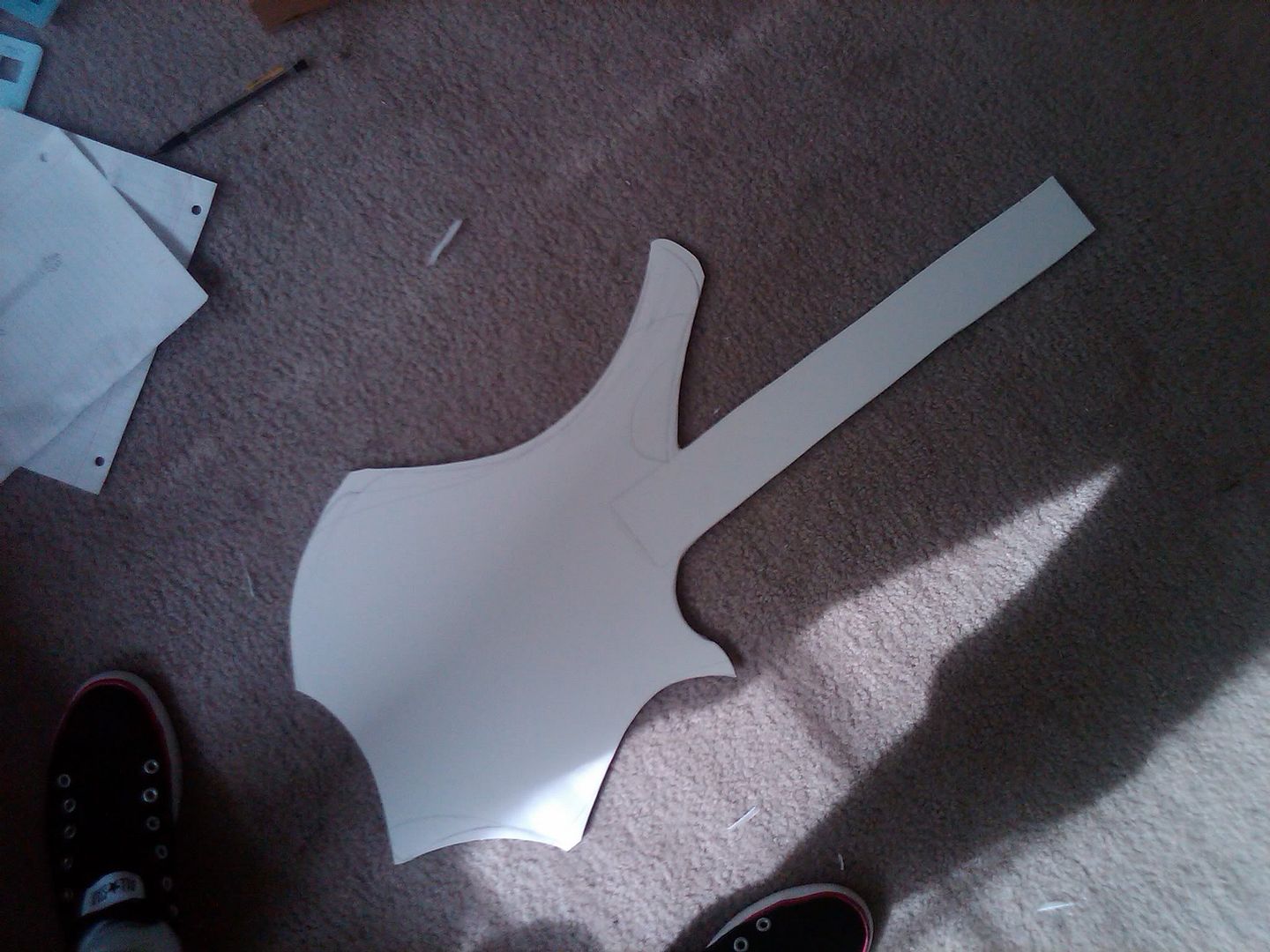 I wanted to do it headless, but my co-worker really wanted me to learn how to do the headstocks and stuff. So I was all like, "....okay.
" Then he mentioned if we did a 2nd build, that we could machine the hardware. Then I was all like. "Okay!
"
So then I came up with 2 headstock shapes. I only snapped a shot of one of them. I wanted a smaller headstock. This headstock pictured looks much better with that lower bout shortened up.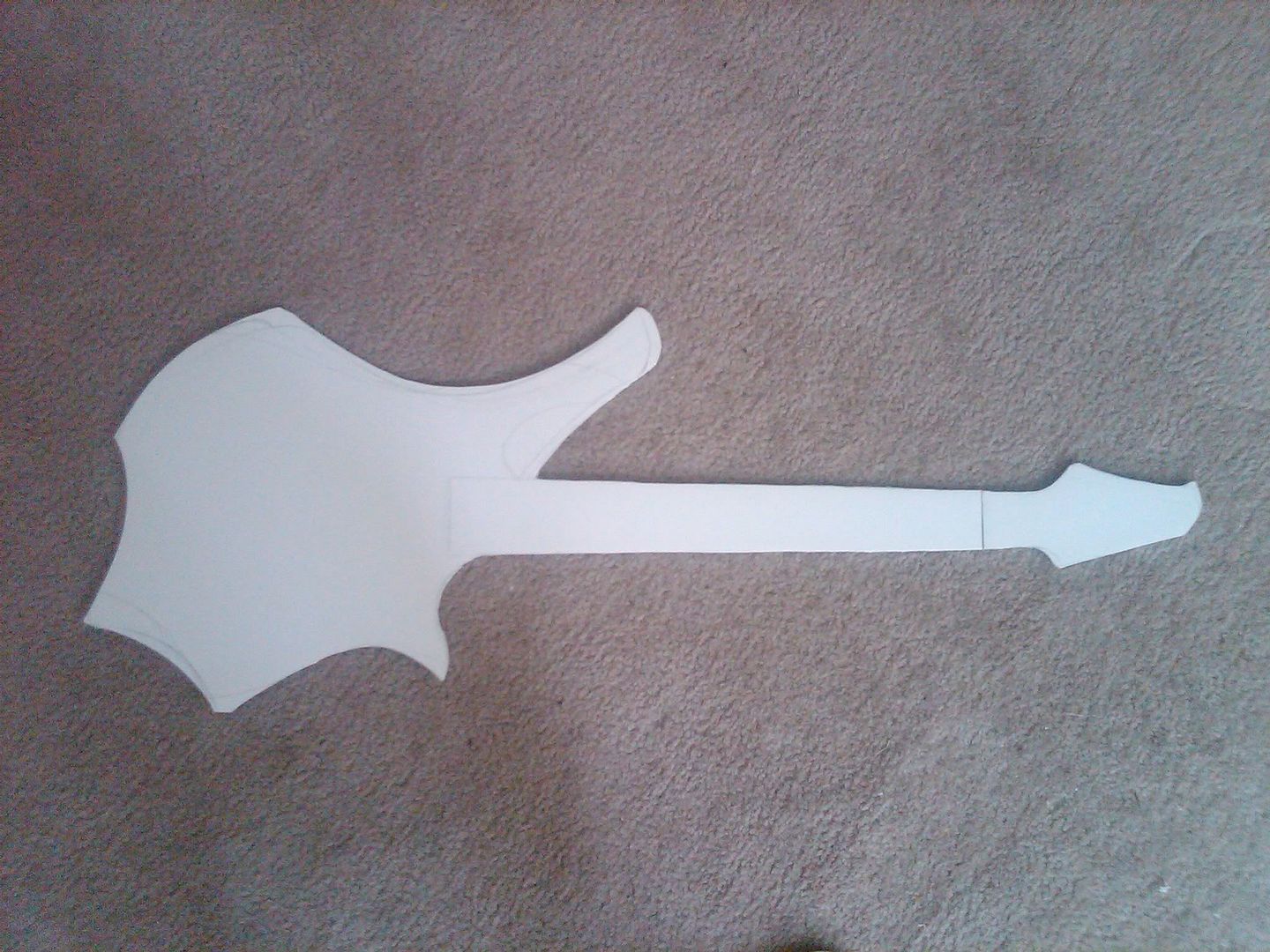 So I don't have shots of the build taking place, because I didn't remember to get my phone out. And to be honest I proooobably won't take pictures as this build keeps going.
But I will take pictures after each process of the build.
On to the build! Wood glued up for body.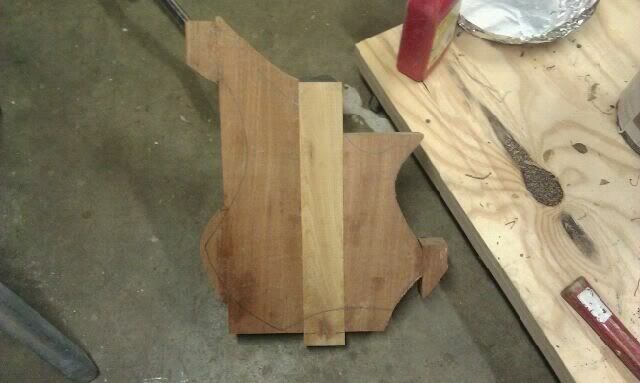 Body cut out (for the most part). We used a Jigsaw, so I wanted to give some distance between the lines to make sure the blade wouldn't turn or go too far in on one side.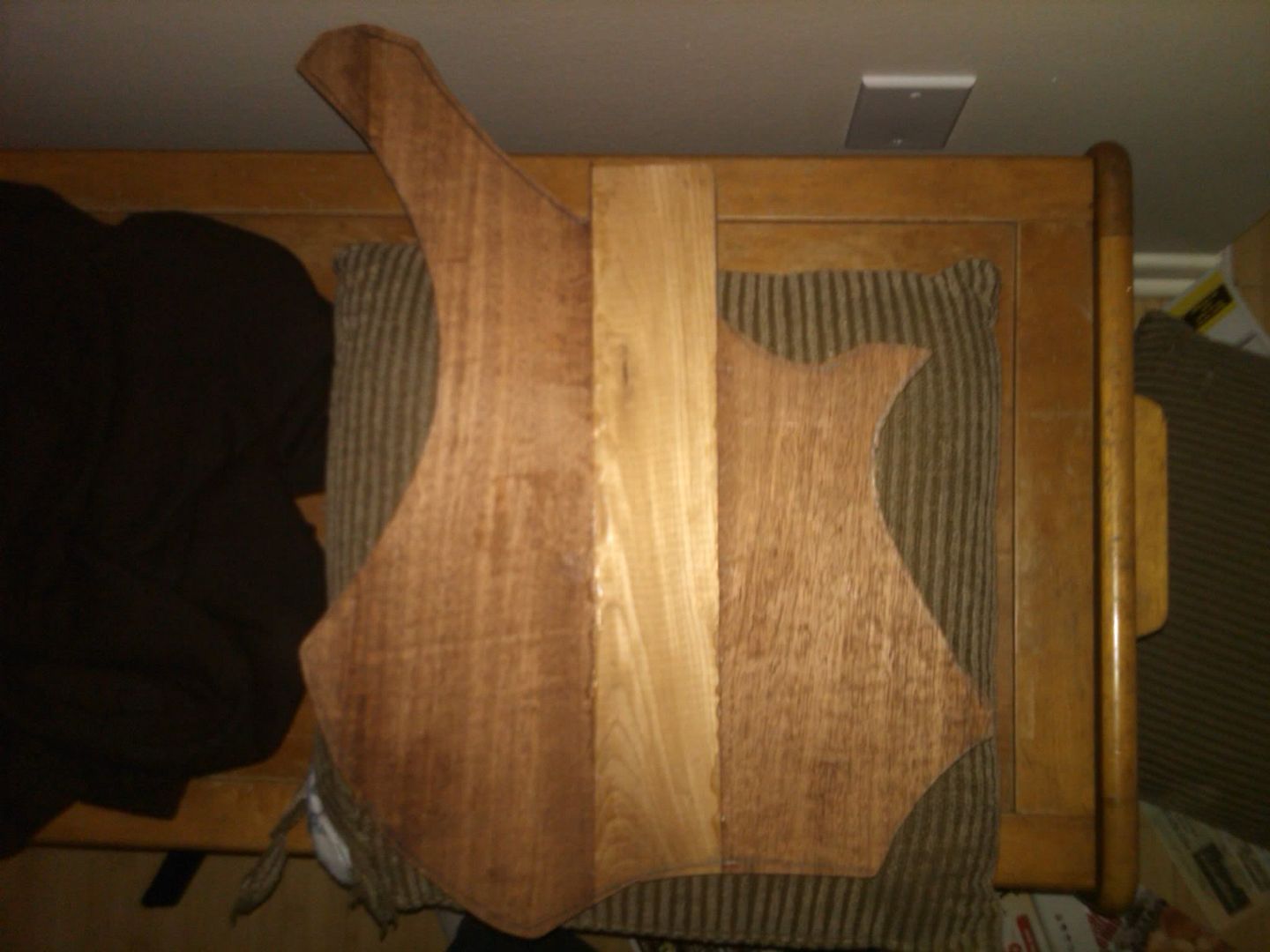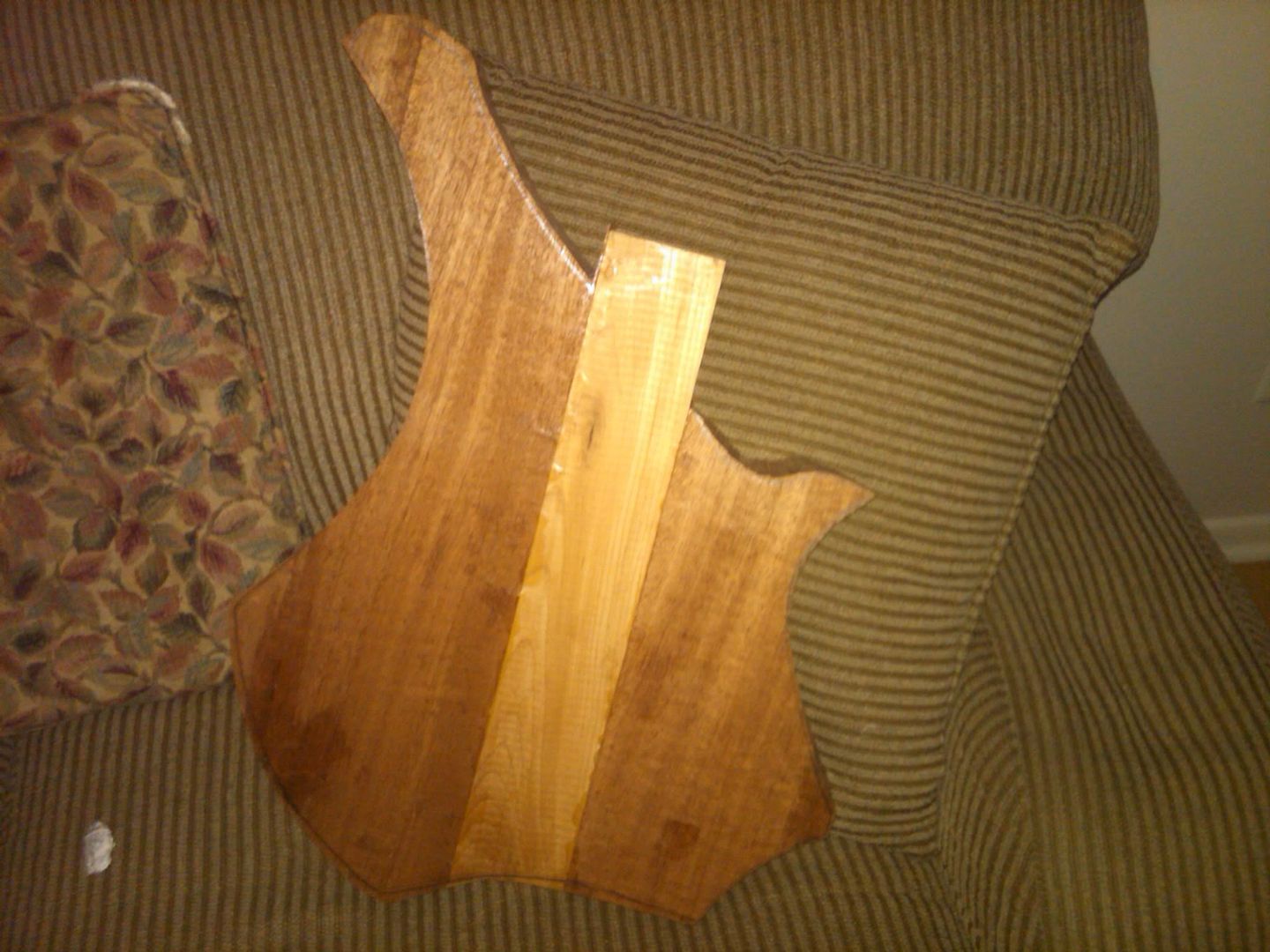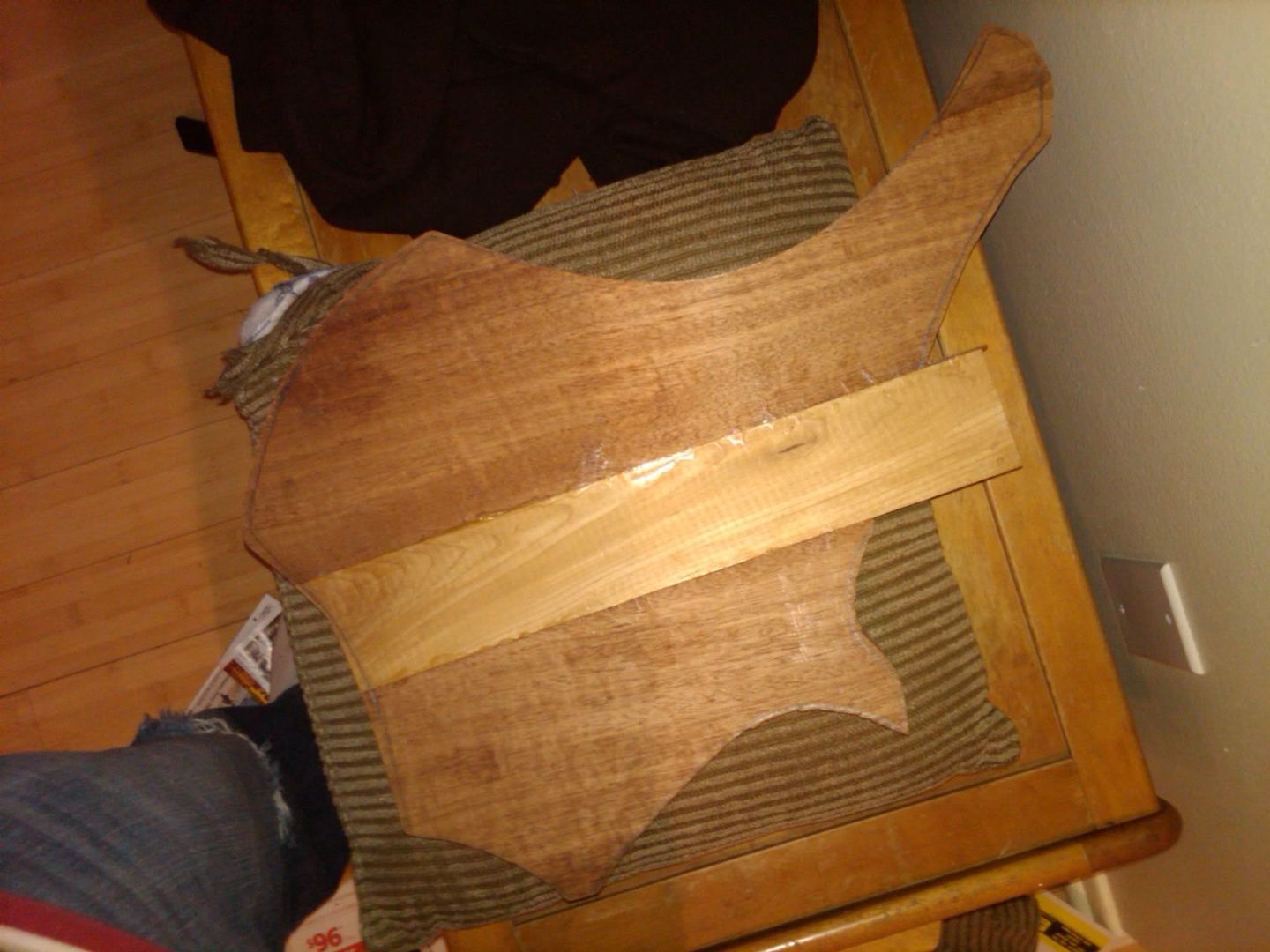 Here is a crappy laid out, mockup with some spare hardware. This also has the other headstock design. The board under it is maple, but not the wood for the build. I just wanted a visual.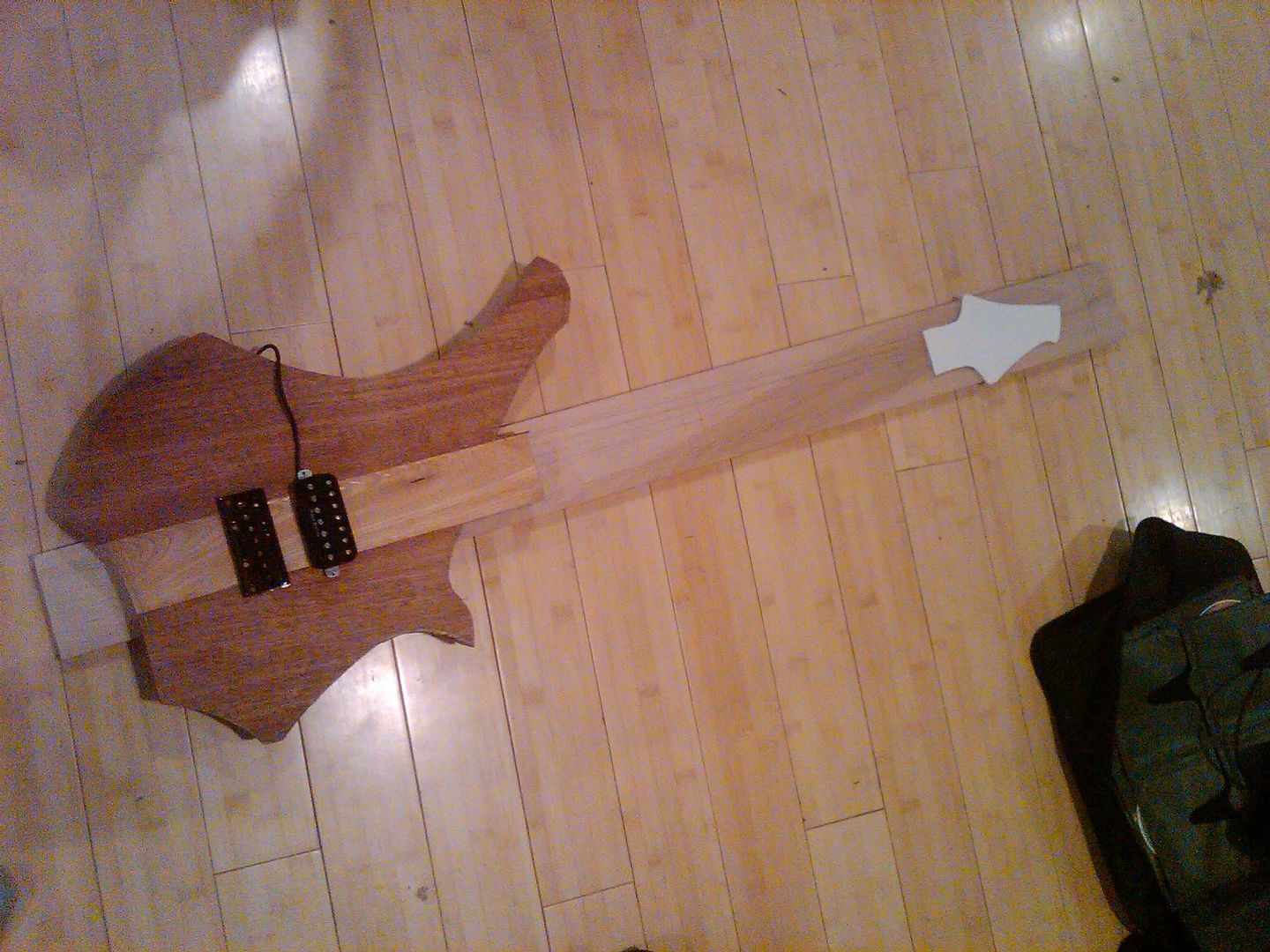 And here it is after some more shaping. Headstock template cut from MDF. I also started the forearm carve and belly cut. Though they haven't come along very far. You can also see that I smoothed out the lines where the forearm carve hits the belly area. No more point.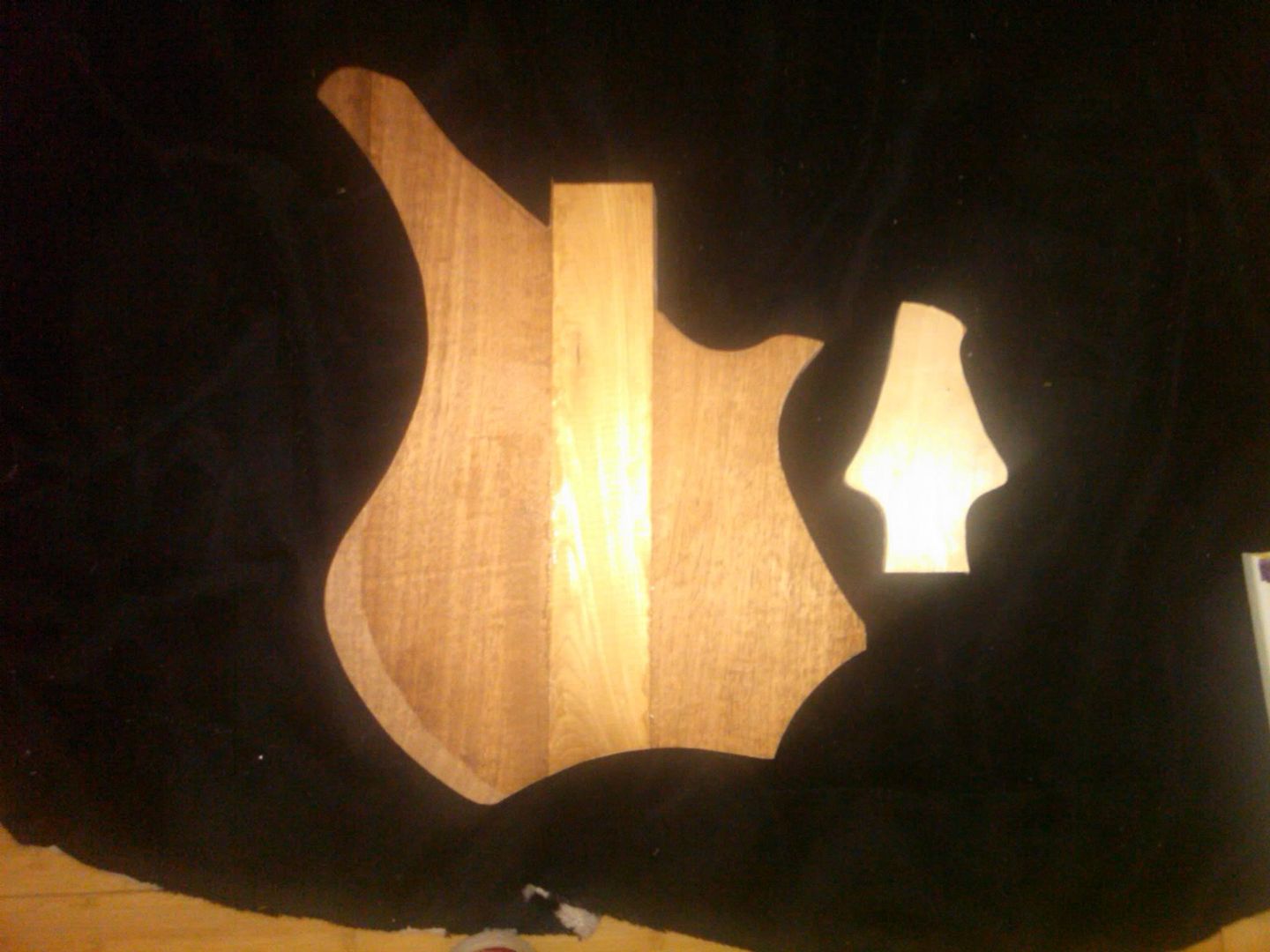 And lastly, I started playing around with some ideas on carving the top instead of doing a pickguard like in my drawing. There are MANY influences in the design for this. The carves are heavily influenced by the Vik Duality model. The shape is influenced by Oni and Strandberg, and the headstock is very similar to an Oni. I'm also going to try to do a forearm carve like on the Petrucci sigs. I really dig the scoop.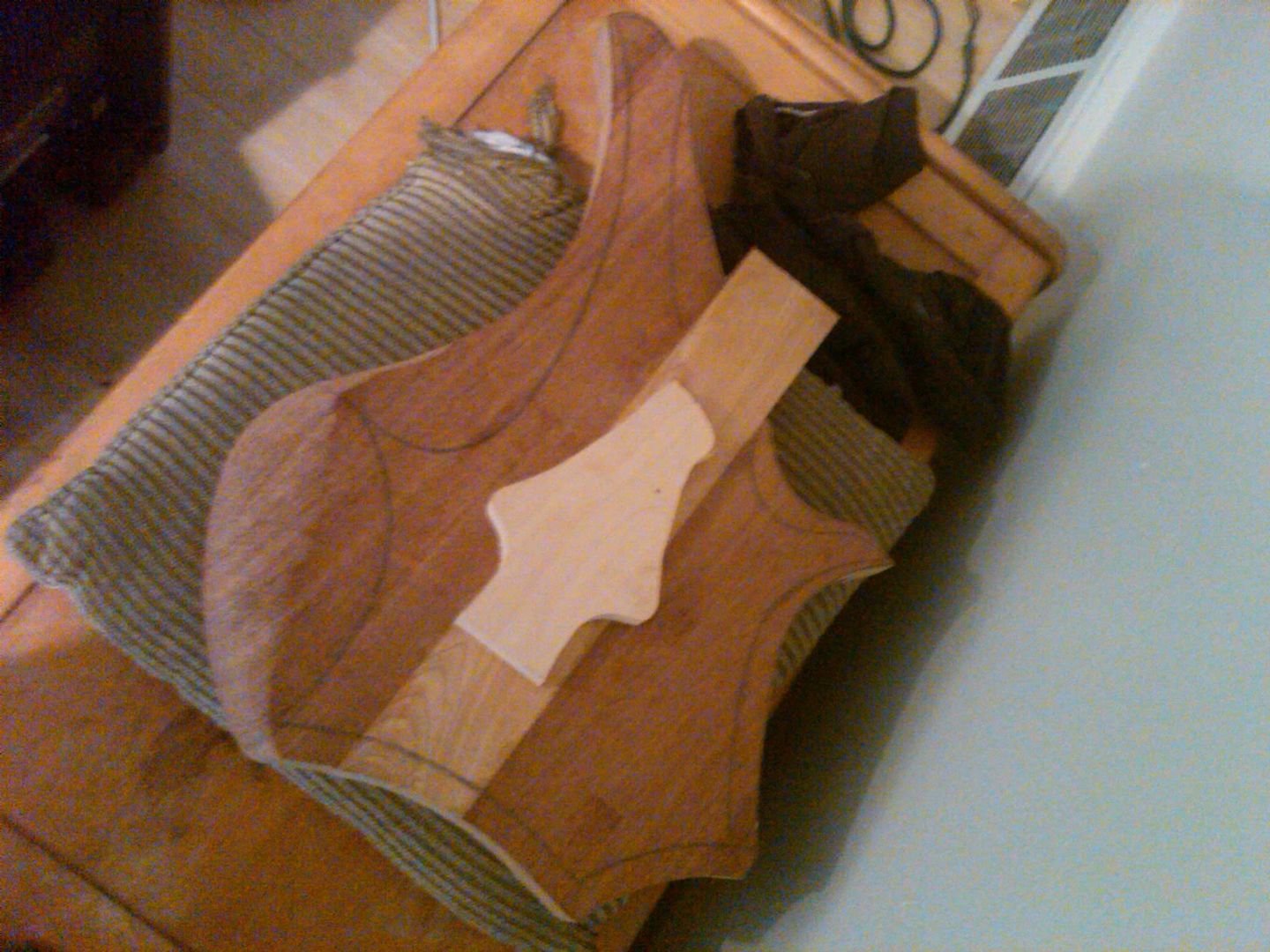 Currently, this is where the project sits for pictures. The fretboard has been cut and slotted and the neck blank has been glued up, but no work has started on that. I still need to figure out exactly what hardware I want to put on this as well as order the truss rod. This will be updated pretty slowly as I don't get to hang out with this guy very often, but it will keep coming along.
Let me know if you guys have any tips or suggestions for me! They are more than welcome!