Hey guys!
So at the end of last year, I received my custom Strictly 7 Cobra. I absolutely love it. Well, there was a little boo-boo in the build. It turns out that the truss rod that was in mine was faulty and wouldn't adjust.
So I contacted Jim to express my sad face and he was all like, "Turn that frown upside down! Your instrument is under warranty! I'll build you another neck!" I didn't expect anything else but awesome from the great customer service that he gives. He apologized for the truss rod and I'm pretty sure he switch rod types after our discussion. Anyways!
His shop has gotten pretty busy (business is a'boomin!), and he was wanted me to have something to play on in the meantime while the new neck was built. So he had this loaner guitar sent over.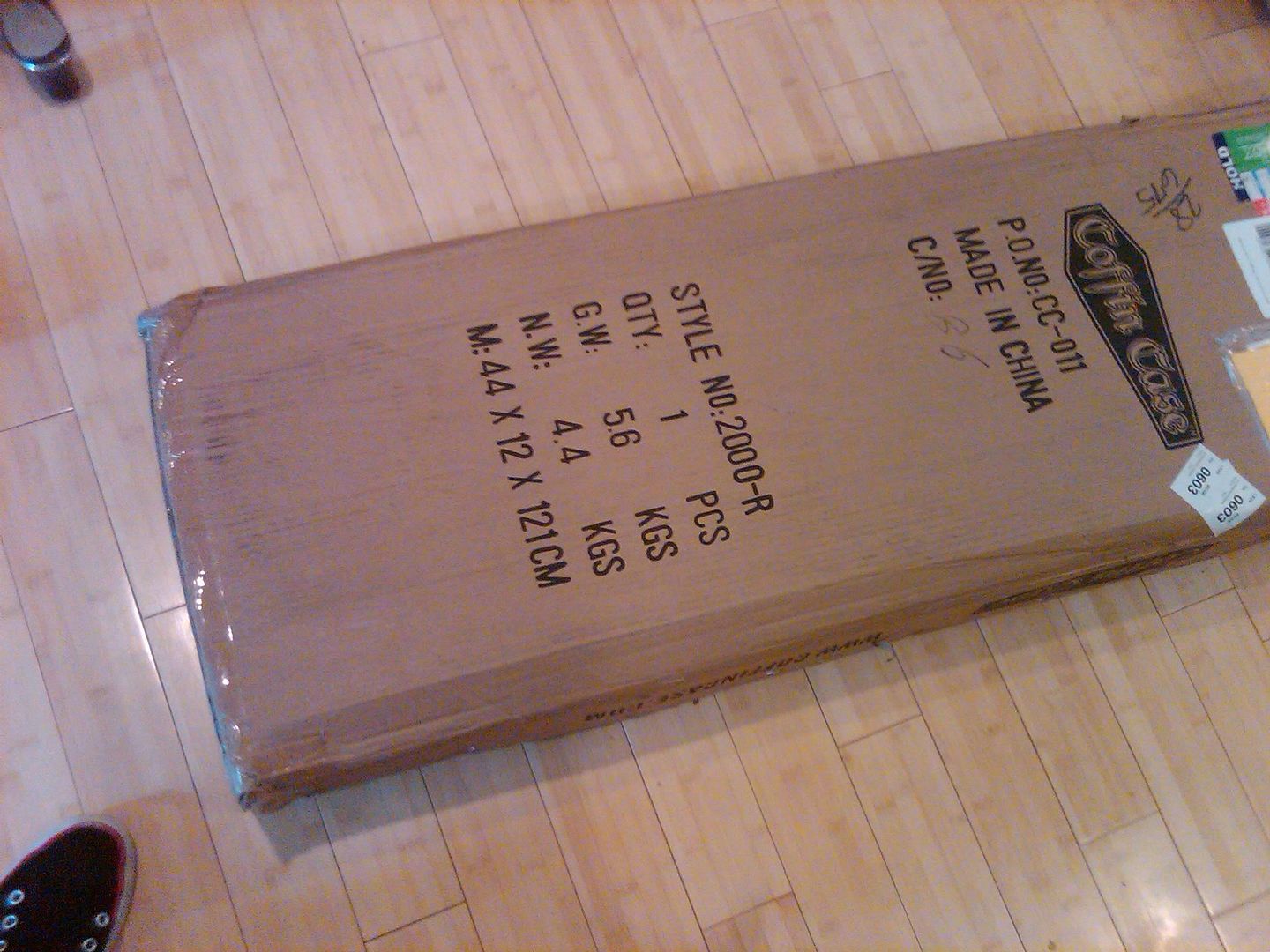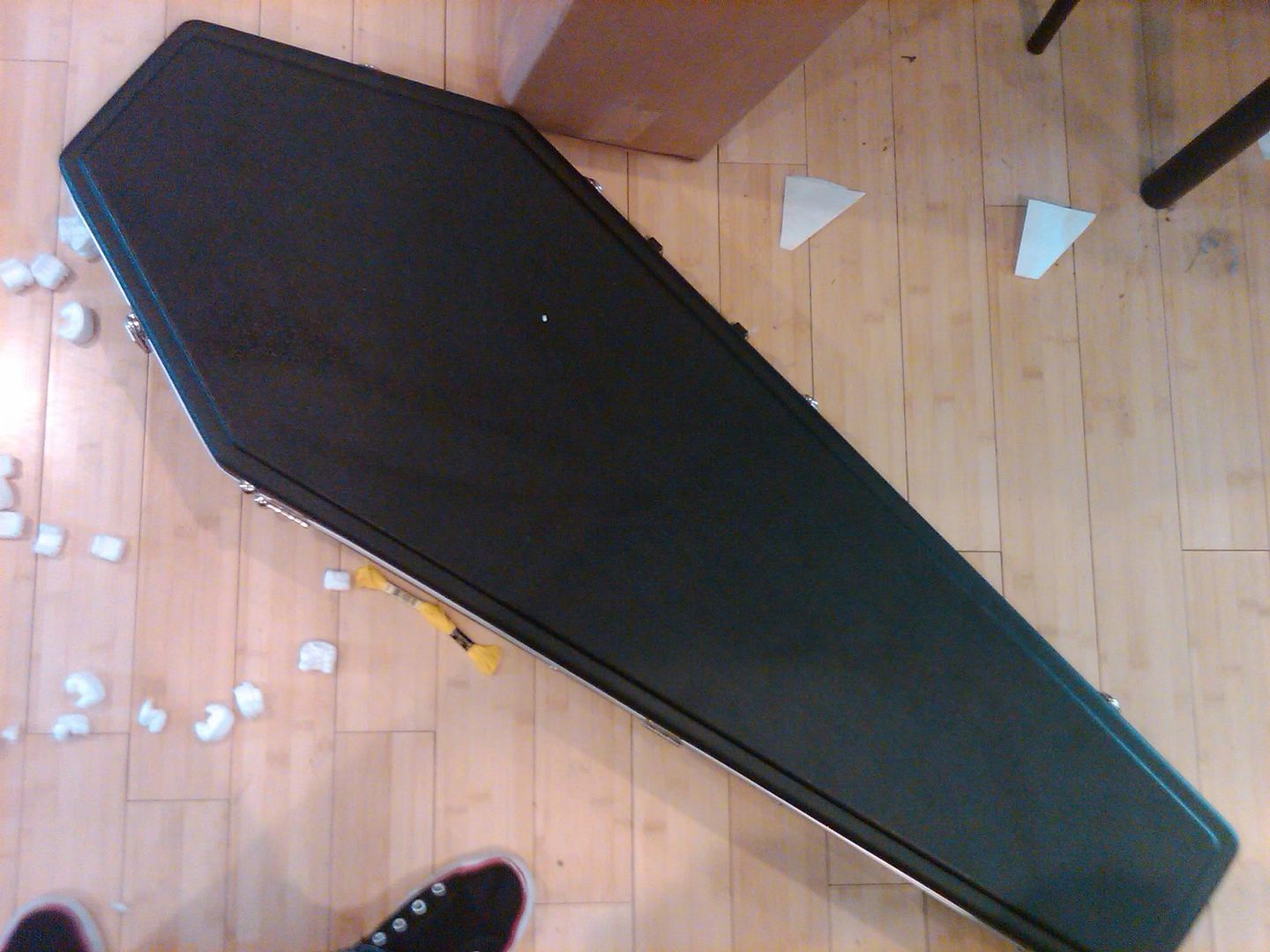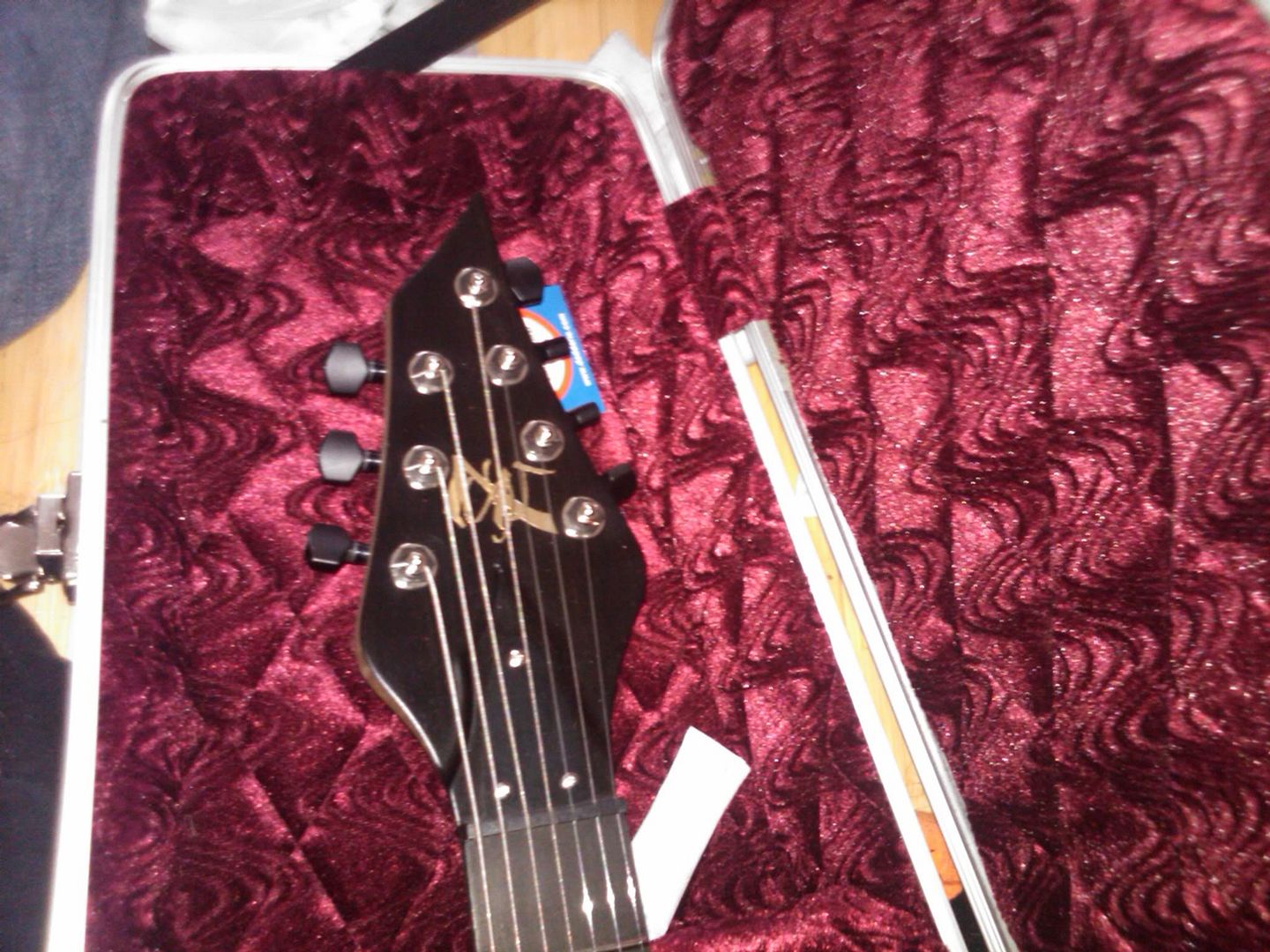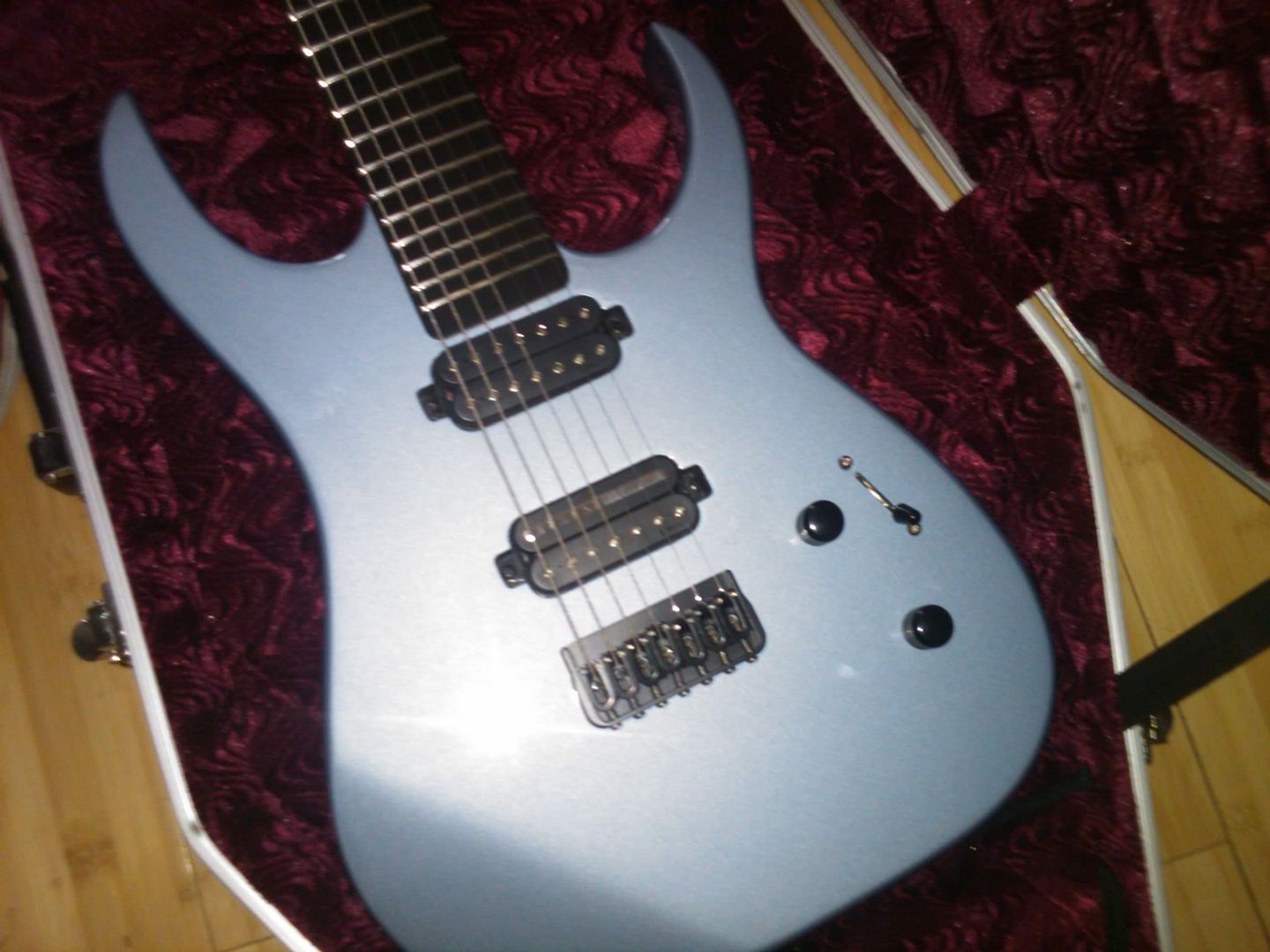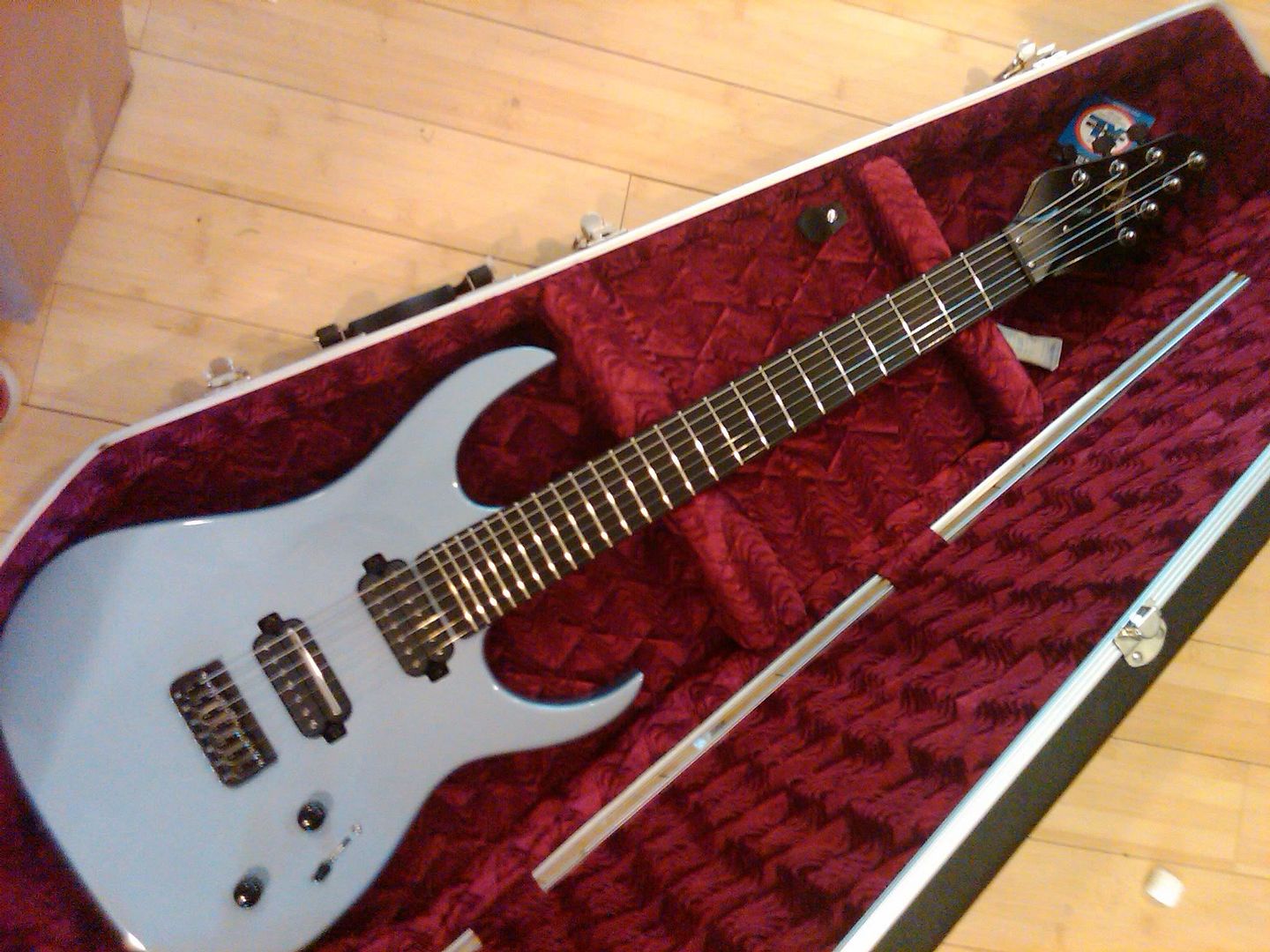 This was a loaner guitar that he had sent to Scott Hull (Pig Destroyer) to use in the studio. So he had Scott send it over to me. It plays like a dreeeeeam and is so damn light weight. It has a really light blue, almost metallic look to it.
Specs:
Bolt-on
Poplar body
24 frets, 25.5 scale
Flame maple neck
Macassar ebony fretboard
Hipshot fixed bridge
Sperzel locking tuners
Dimarzio CL/LF
MOAR PORN 4U. I snapped these before I sent off my guitar back to Jim to be worked on.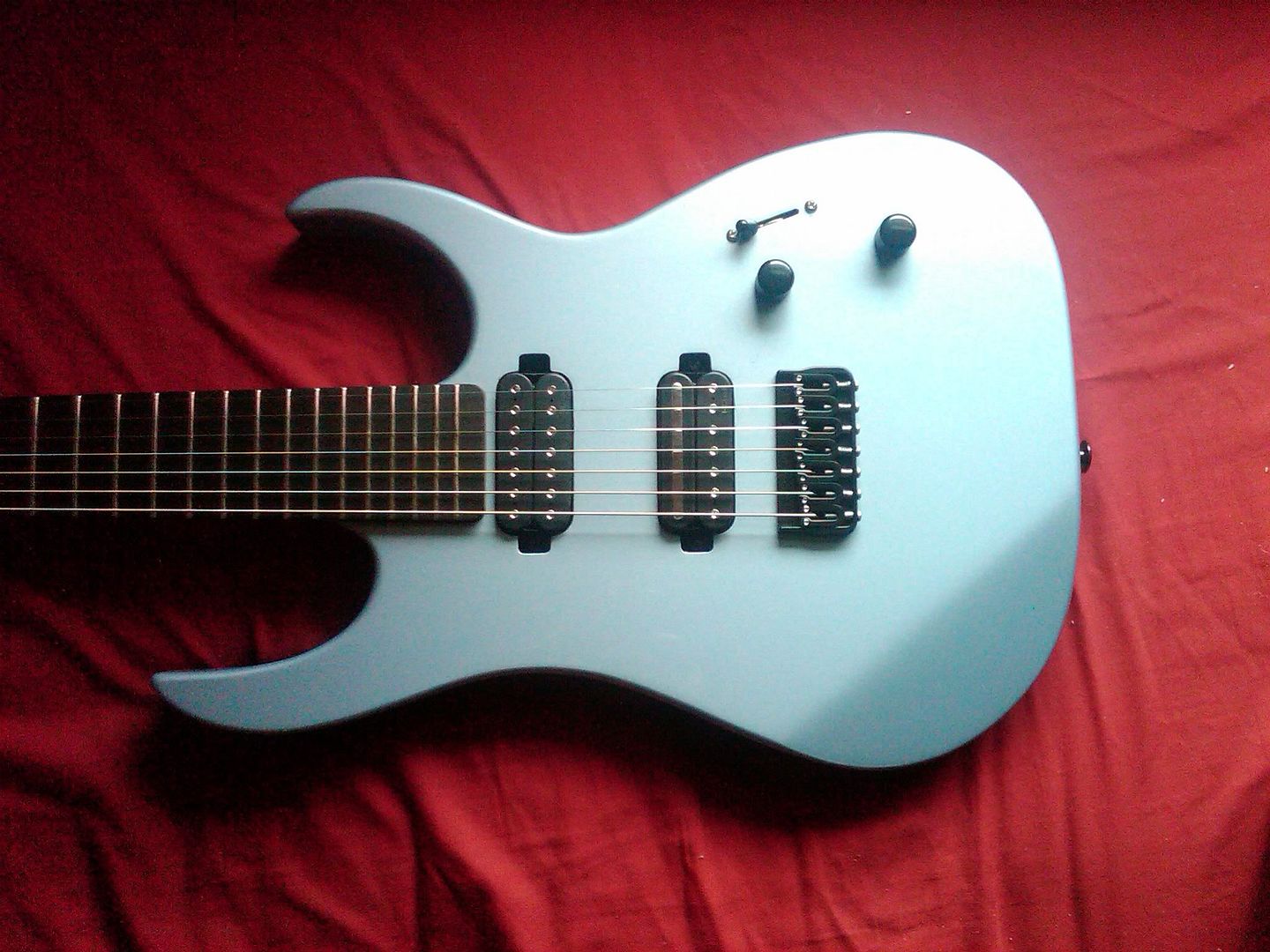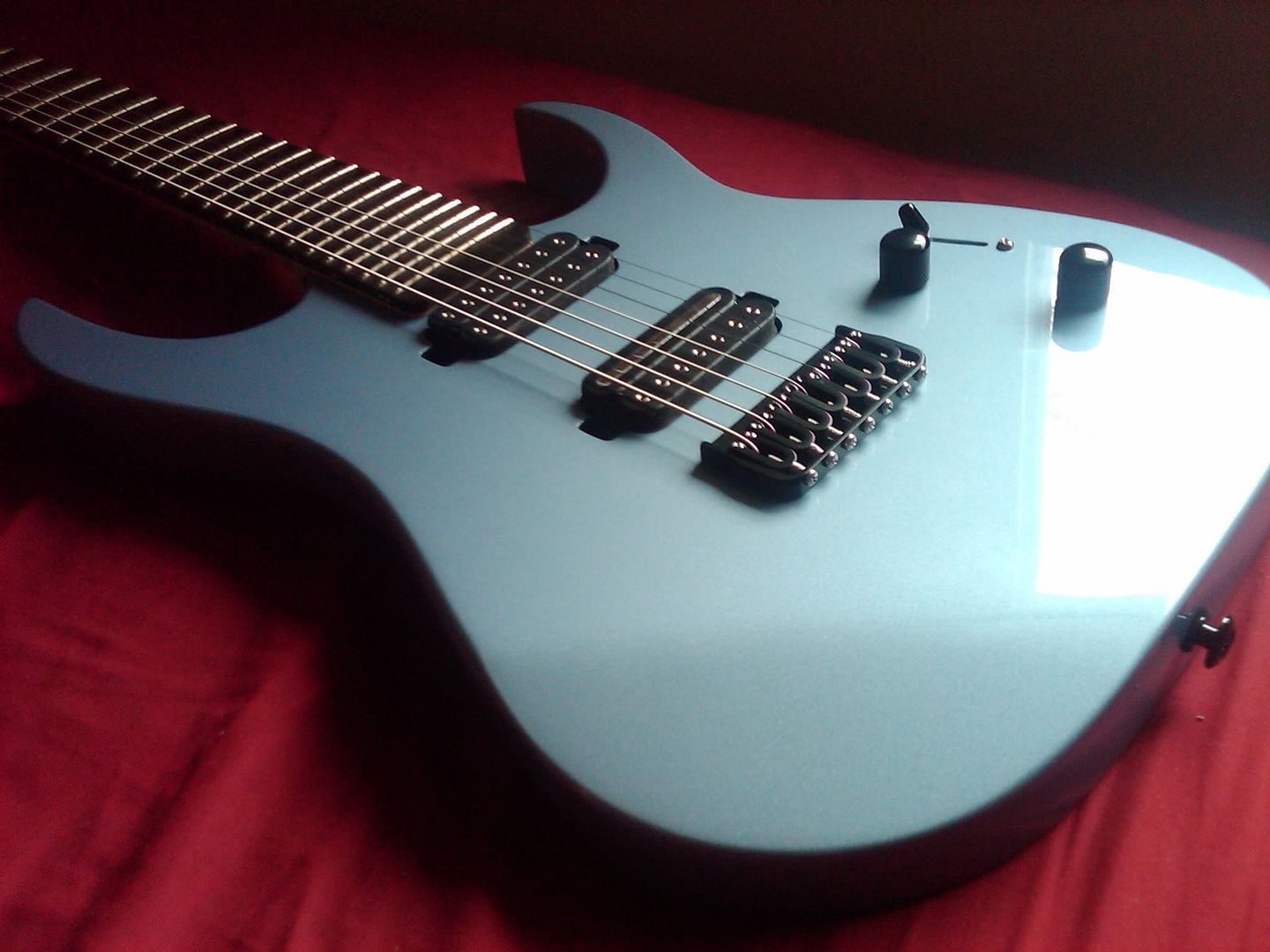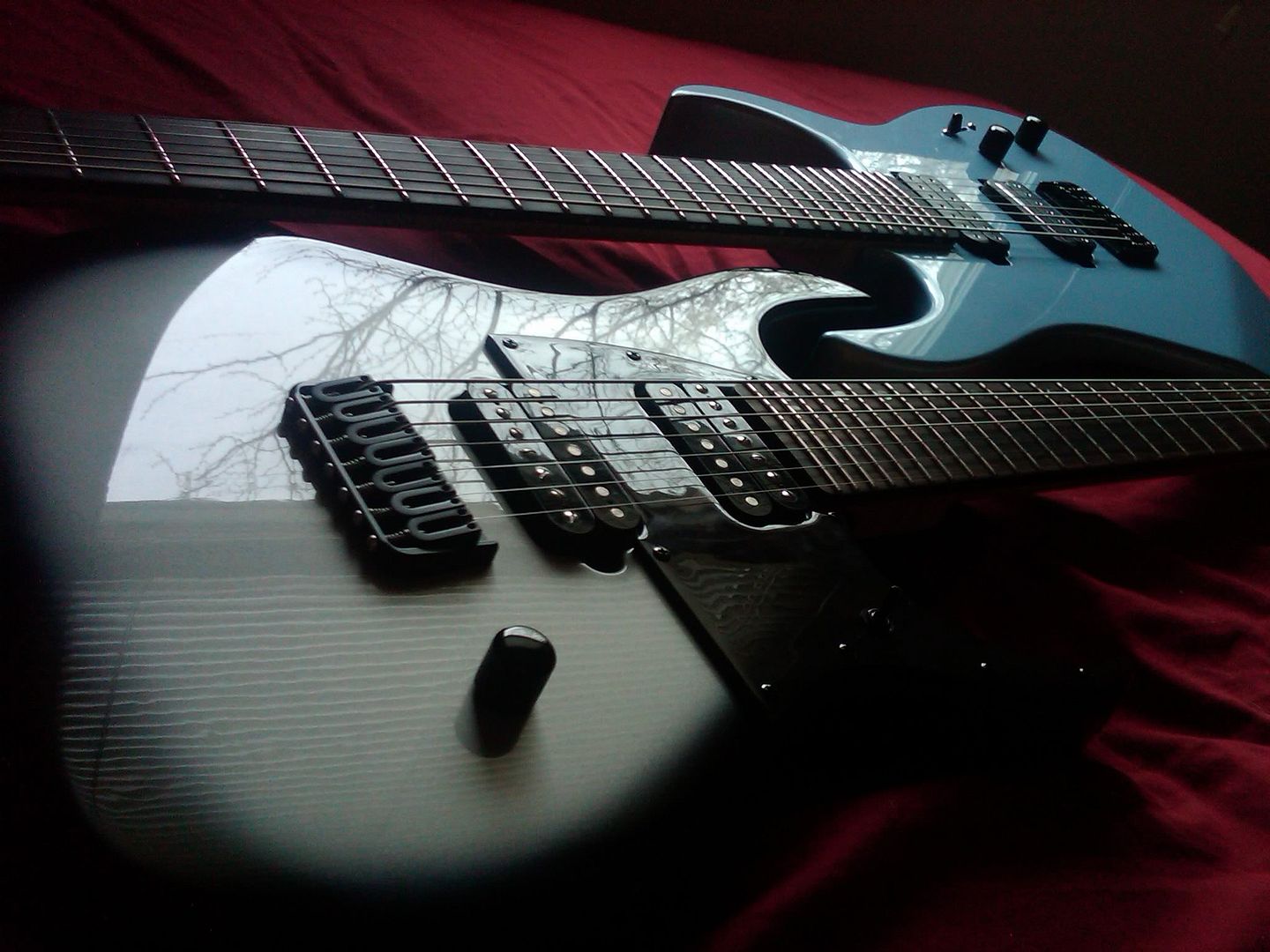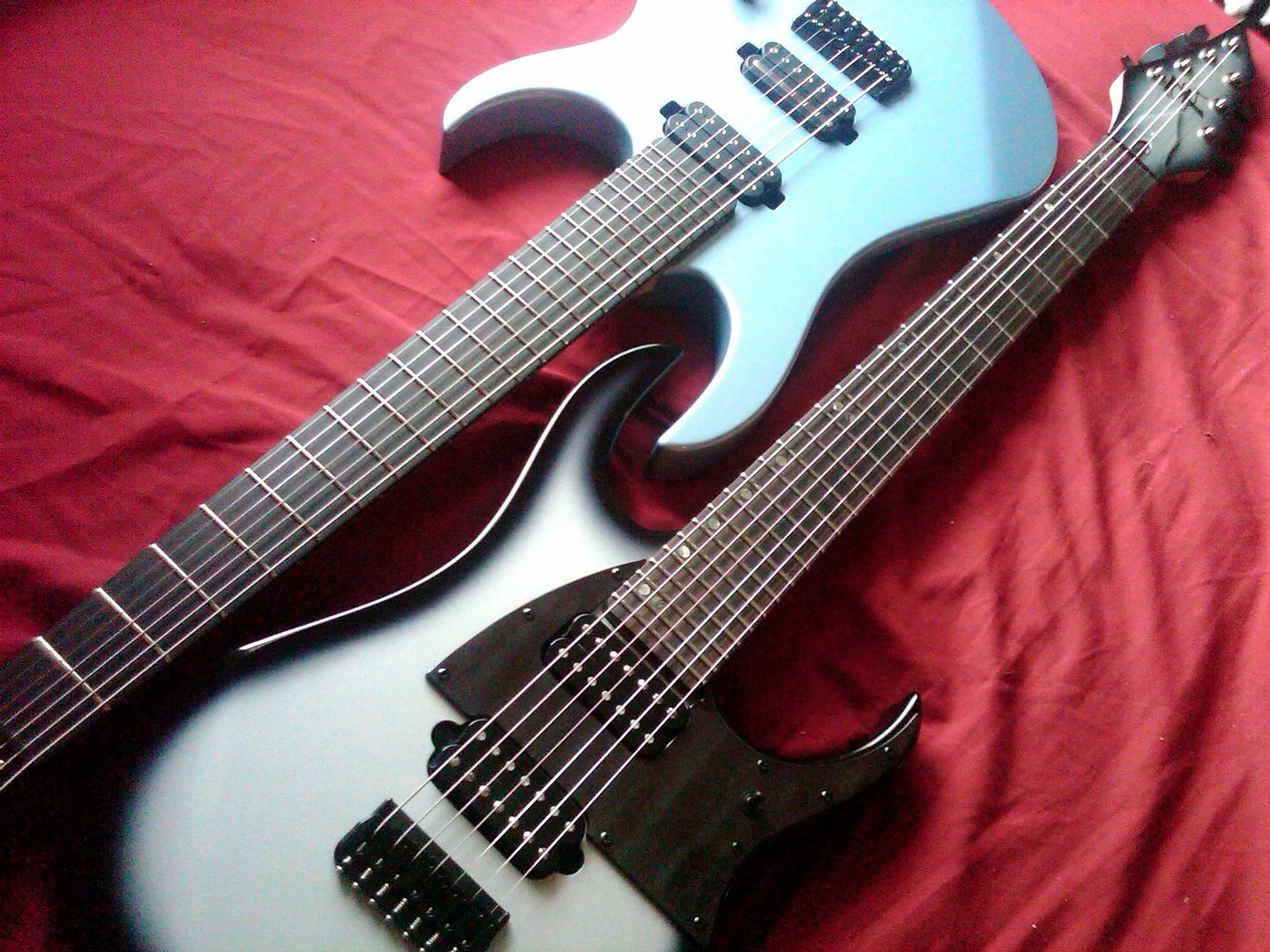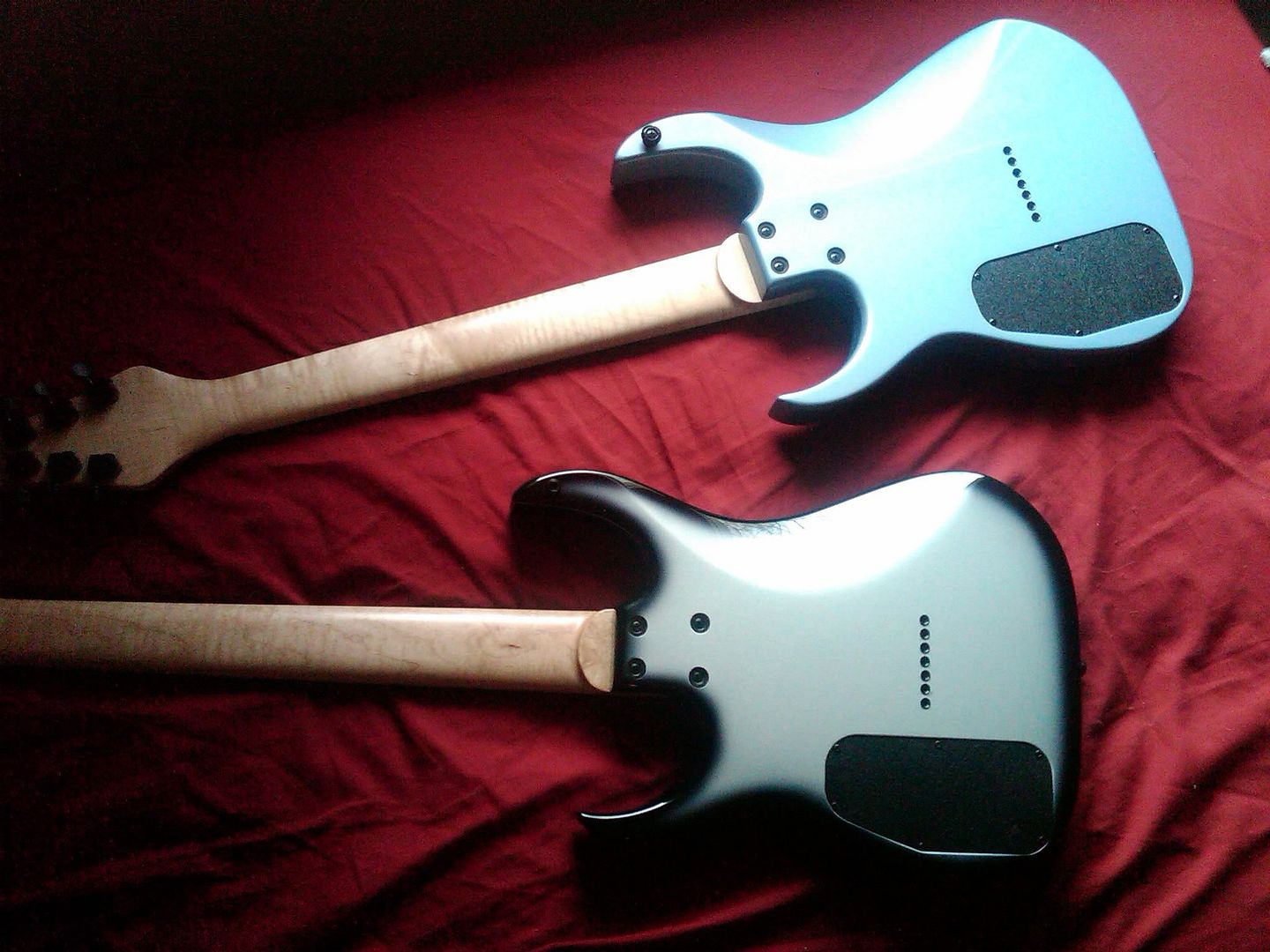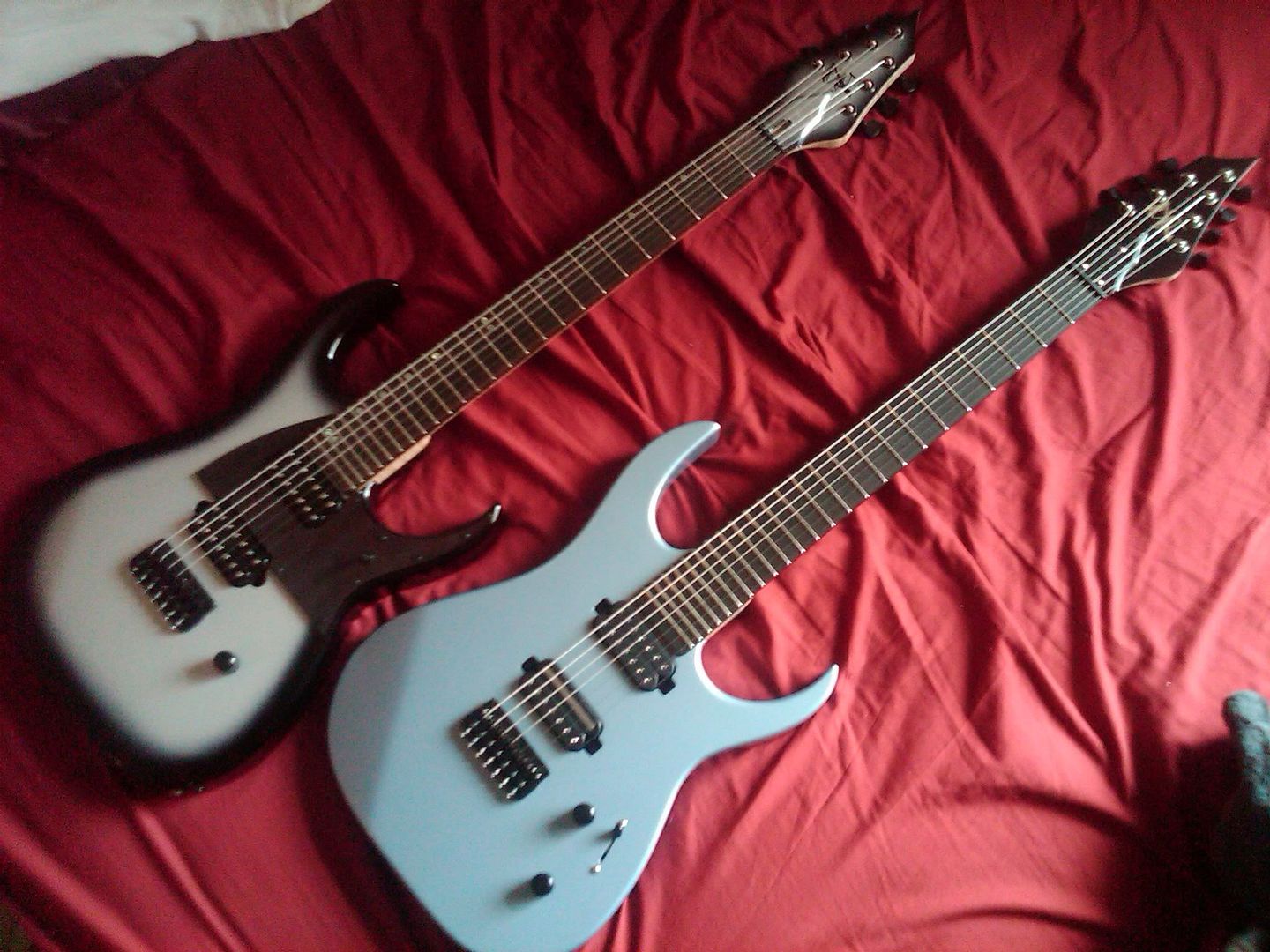 Hopefully my baby will be back in my hands soon.