Crappy phone pics away!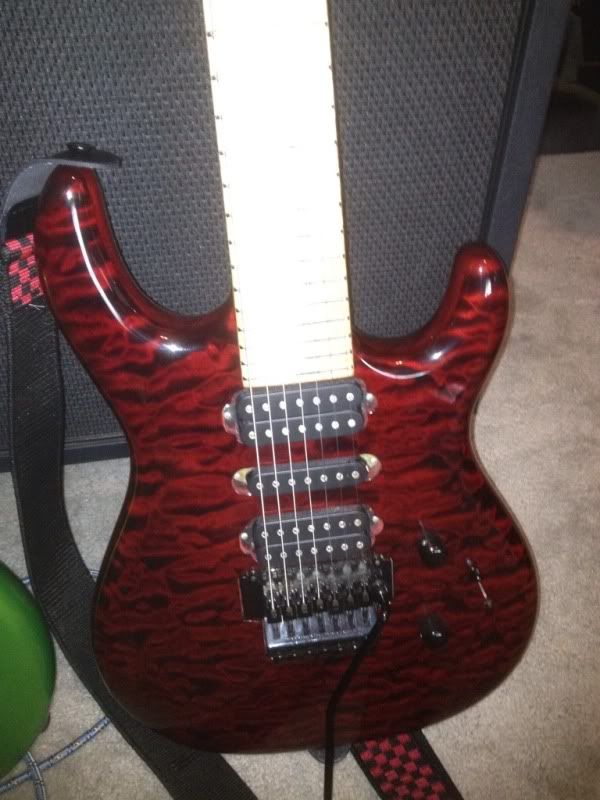 With my other Carvin 7: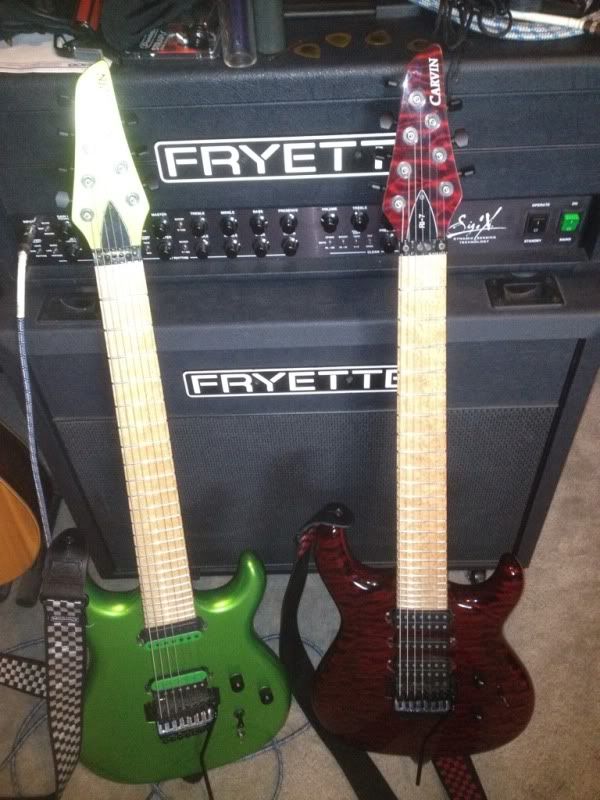 2 of the sellers shots: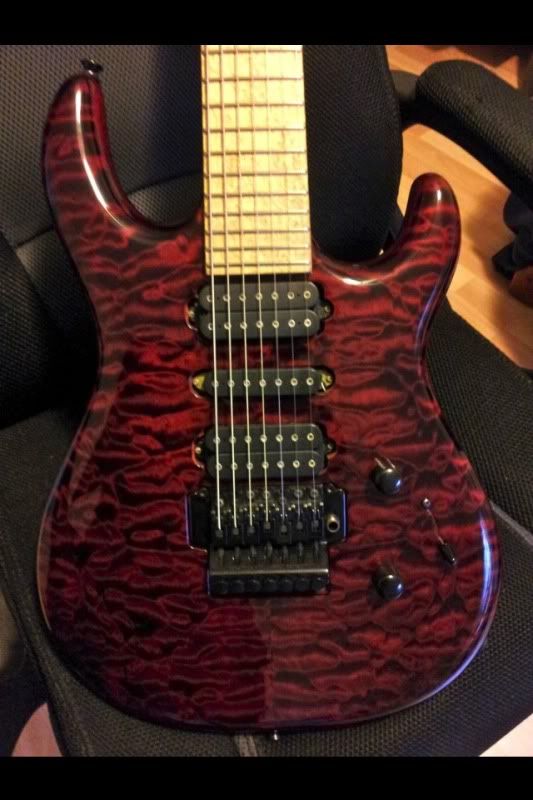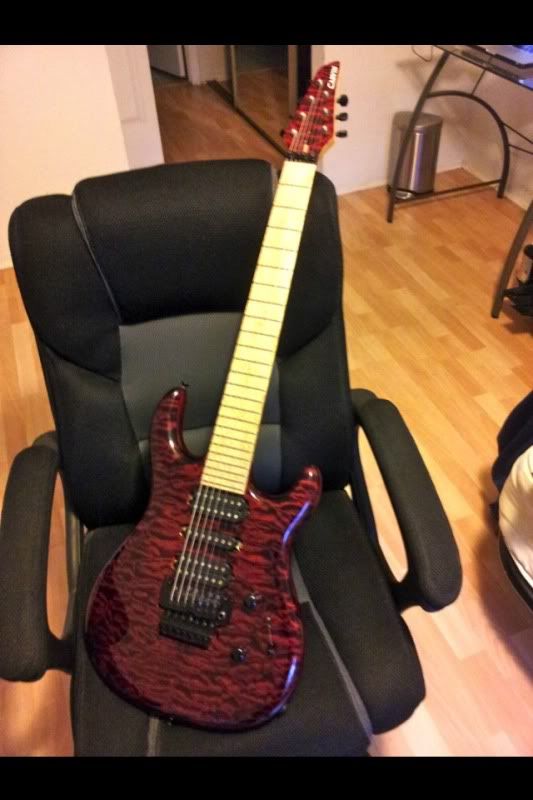 5 piece Maple/walnut neck through w/mahogany "wings", LFR (w/ locking nut) quilt top w/matching headstock, 14" radius, jumbo stainless steel frets, DiMarzio "Blaze" HSH set. Sounds great - I'm not really a fan of DiMarzios, but I do prefer this set over the Tone Zone/Liquifire set in the greenie.
I love the necks on these, not too thin. Feels almost exactly like the greenie, with the same SS jumbos, so that's nice
I got a pretty good deal on it (and now I can sell the black Carvin 7 I have, lol), and it has exactly the specs I'd order new, so I'm thrilled with it