The patient.
1/3rd of the cure. Horrible flash photography.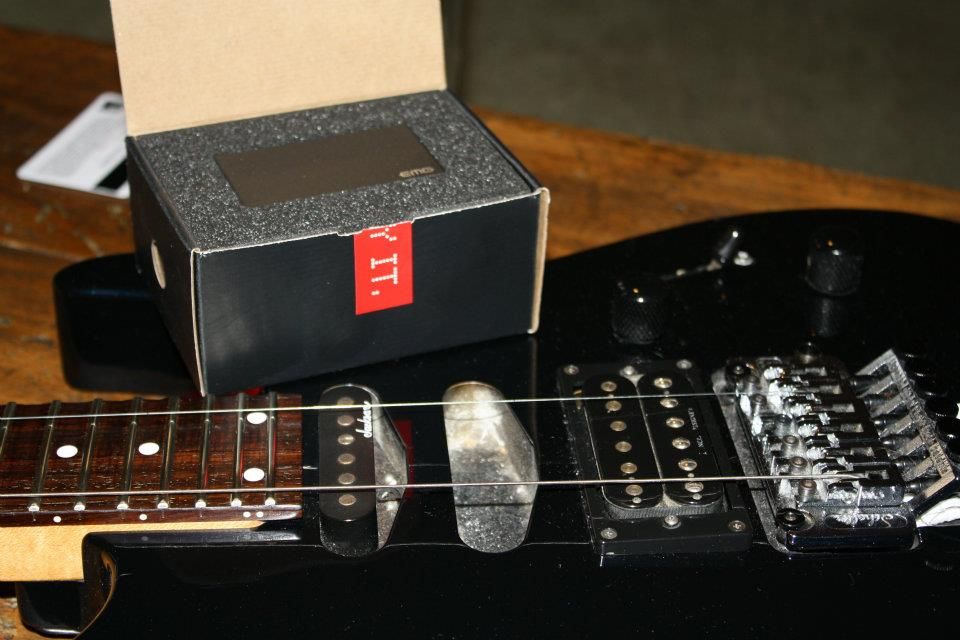 ...and just like that the pickup was in.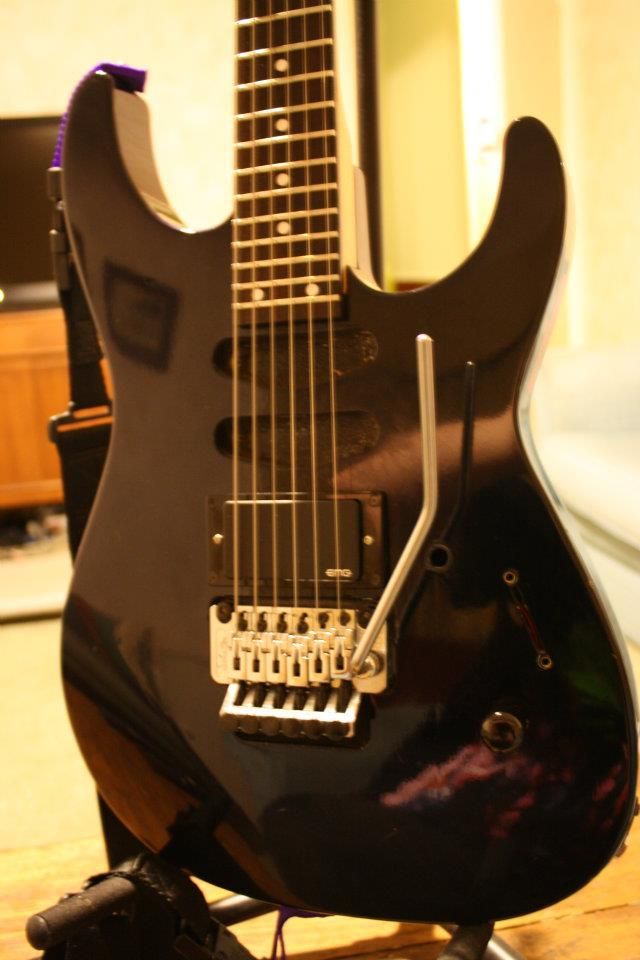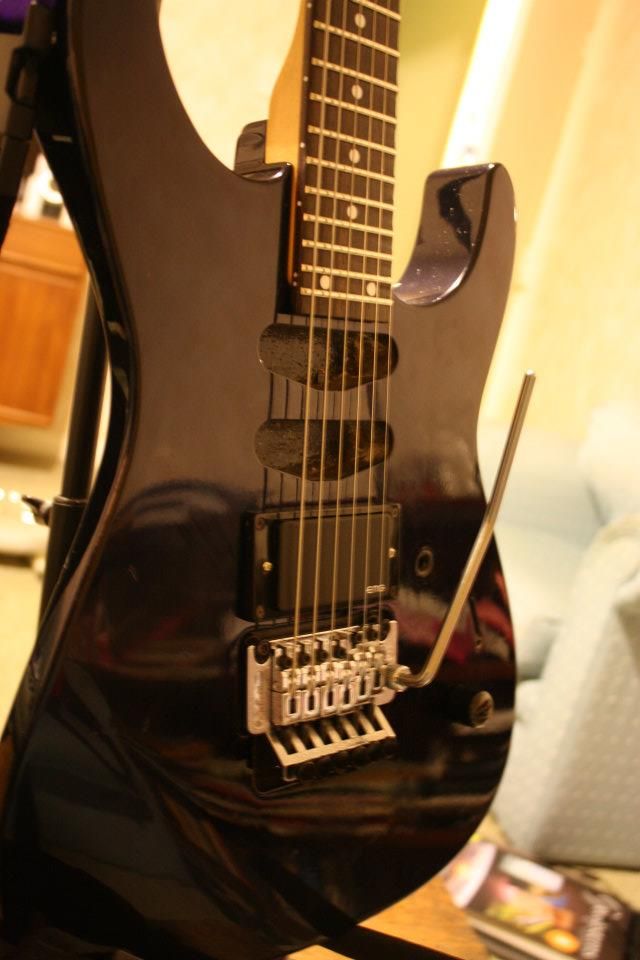 In my 10 years of playing the guitar, I have never changed the pickups in one myself. I received this in the mail (brand new - feelsgood.jpg) and had it in within 10 minutes. It was very fun - a bit like lego. The solderless install of EMGs is fucking fantastic.
Expect updates on this guy. I'm deciding whether I should buy an EMG SA for the neck position. Can anyone playing death metal with one recommend it?