Pics: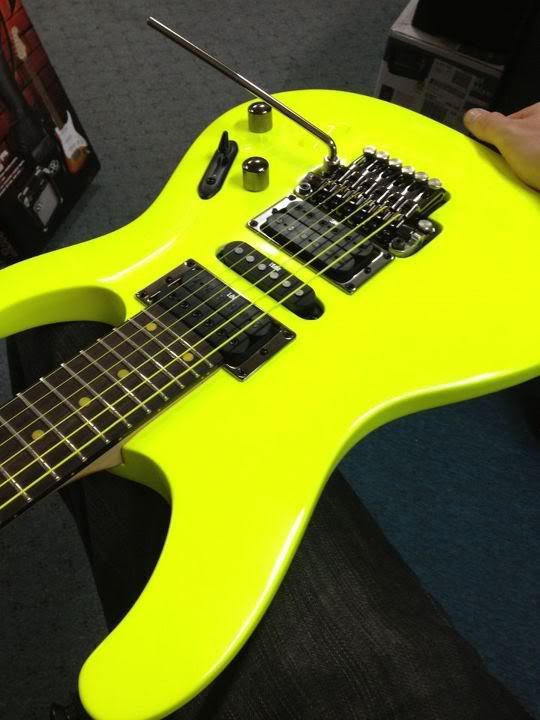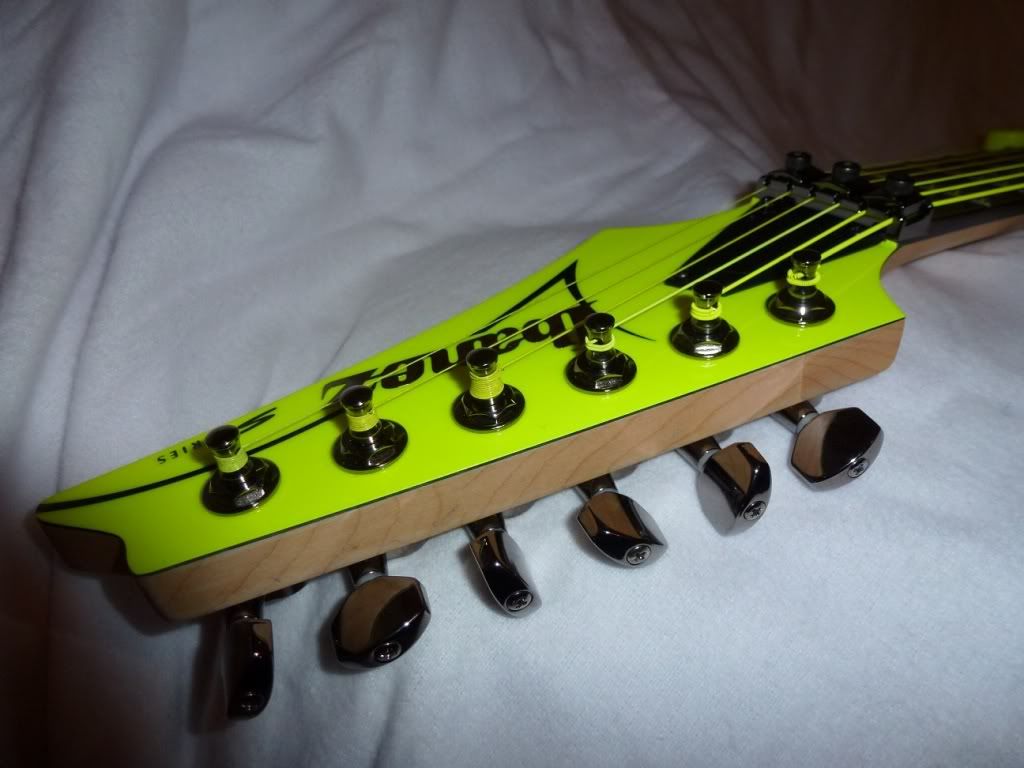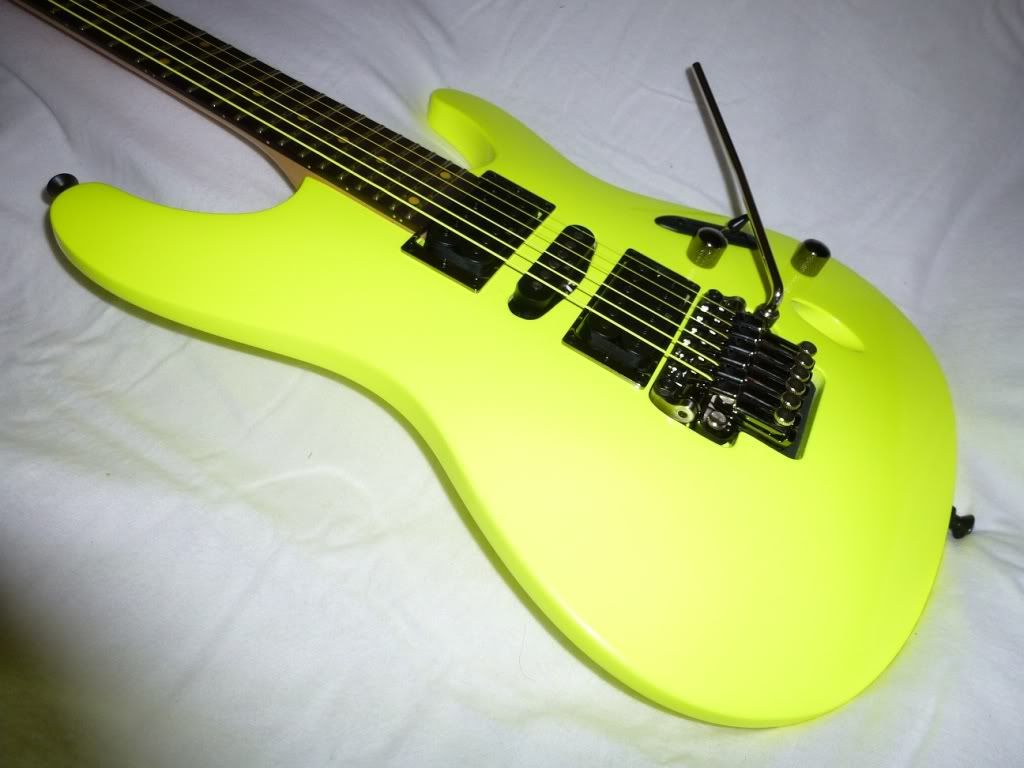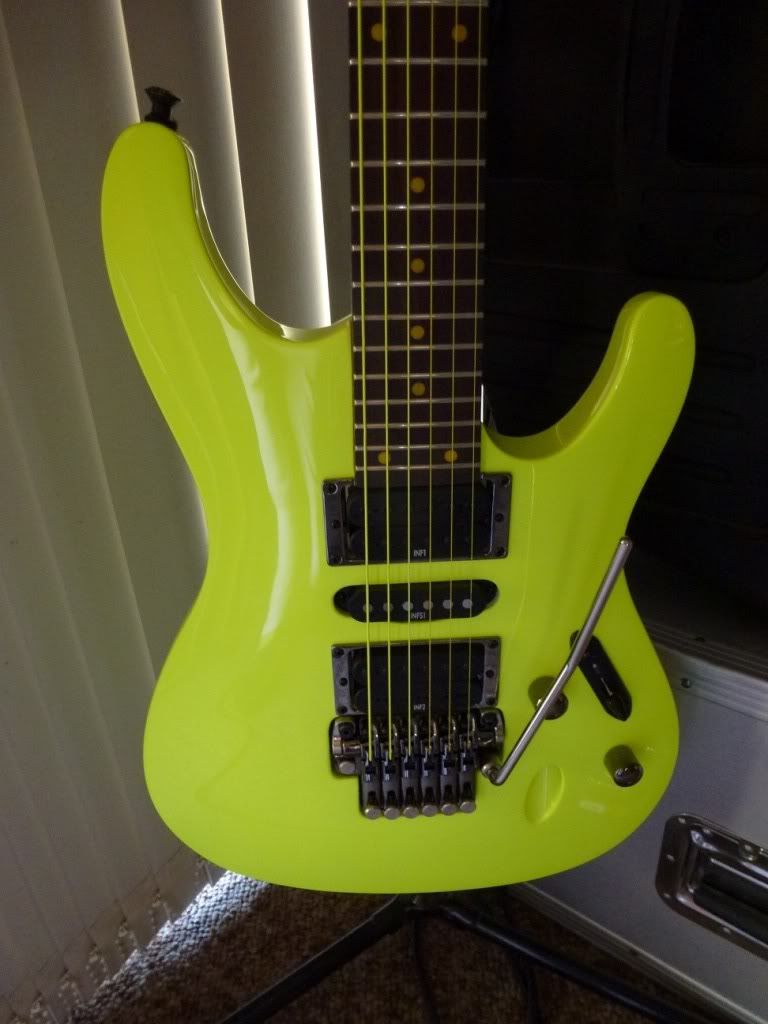 Took pics in different lights, to show how different it looks when light sources change. It's a hard colour to photograph, but that's the same with any bright colour. I'd like to first state that this is the only one of these I have played, so I cannot address the reported issues regarding inconsistencies/quality control. I haven't had the chance to play many other new Indonesian guitars recently, but judging it against the Indo guitars I have owned in the past and currently own, this one is definitely the most consistent across all aspects of finish, playability, sound, etc.
Cut to the chase, already:
I bought this locally for AUD$790, down from a retail of AUD$999. I'll list the good and bad things I noticed.
- The AANJ isn't as rounded as others I've played and owned, as you can probably see in the pic.
- The back of the neck felt rougher than what you'd expect the satin/matte finish to feel like, definitely giving it a cheaper feeling. Totally fixed with fine steel wool.
- The fretwork was far better than I'd expected, and the main reason why I left the shop with the guitar. Apart from some very minor fret level issues in the first few frets when action is extremely low, all the higher frets are totally fine and playability is great.
- Due to not having ANY prior experience with a ZR trem, I was open minded. I knew its capabilities, but hadn't personally used one. It's an interesting system, and works well enough on this particular model. I'll consider myself able to comment further after I've changed the strings, and adjusted the intonation.
- The DR neon strings are pieces of absolute shit. I cannot wait to change them out.
- The pickups, as expected are filth. But considering that, the guitar sounds pretty good. Which is a good indication of how it'll sound with some (probably) DiMarzios in there. Super Distortion is replacing the bridge, might even get a mini humbucker/rails in the middle single position, and still haven't decided on the neck replacement.
I think this guitar is tremendous value, based on what other options we have in Australia in the same price bracket. I know it's not really meant to be a high quality guitar, but it's a great guitar to start modding. Once I restring it, oil the fretboard, buff the frets and end up replacing the pickups, I am confident that it'll be that little bit more comfortable.