Well, after a month on layaway and at the shop, it's finally come home, my first Jackson.
Let's take a look. (sorry for the bad quality, crappy point and shoot. I miss manual cameras. My lighting also sucks as well)
I really dig the beat to shit case, but that Chargers sticker has got to go!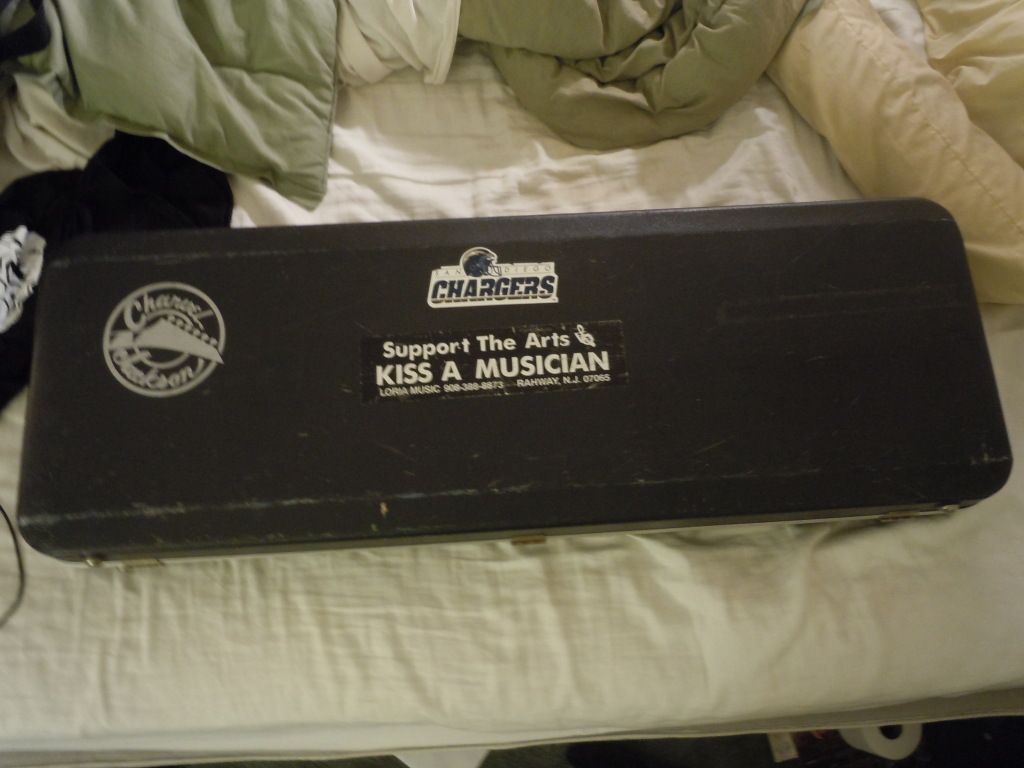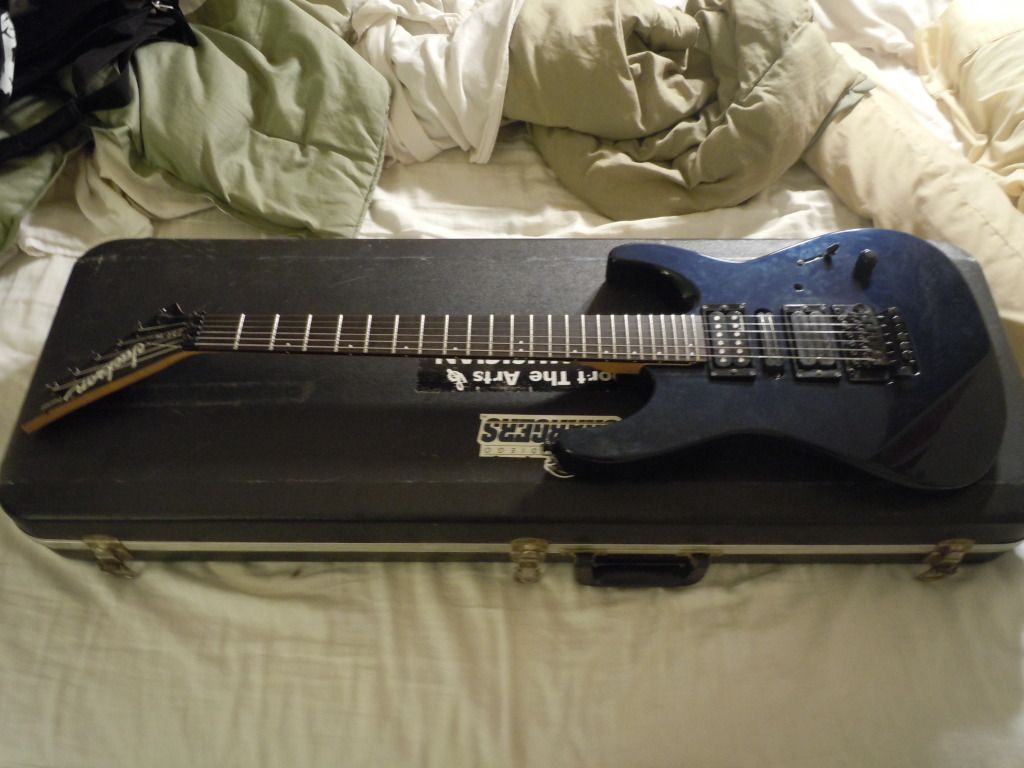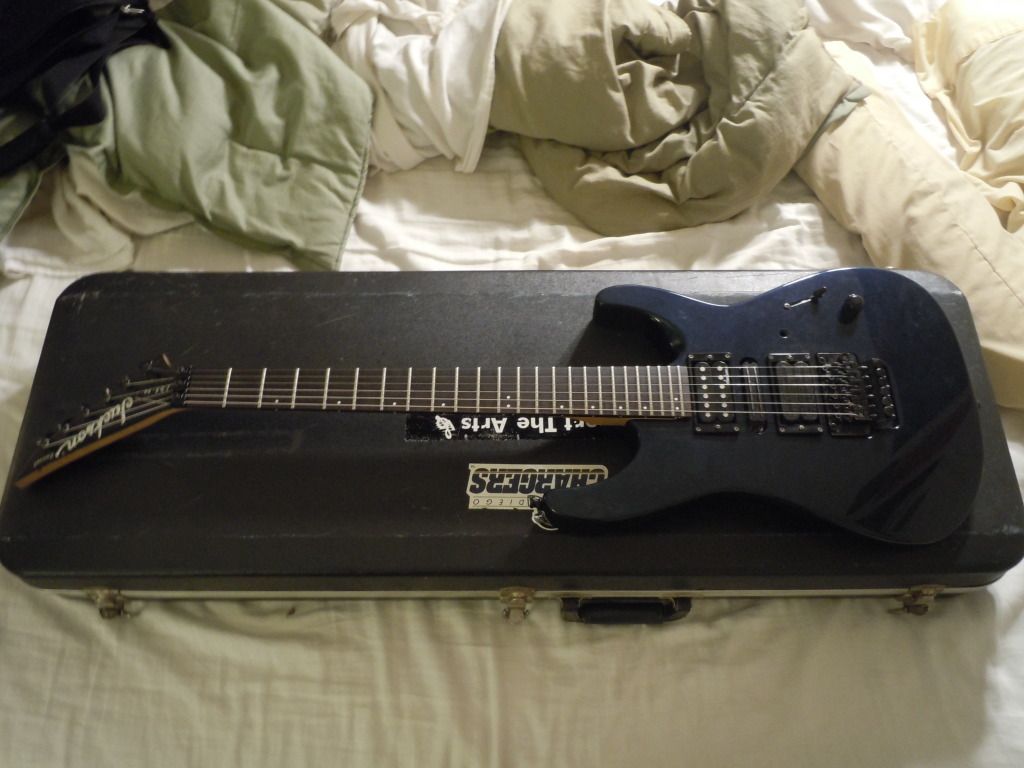 It's a really nice, very dark blue color. I like it because it turns black in the shadows.
It has three humbuckers. And the middle position sounds phenomenal.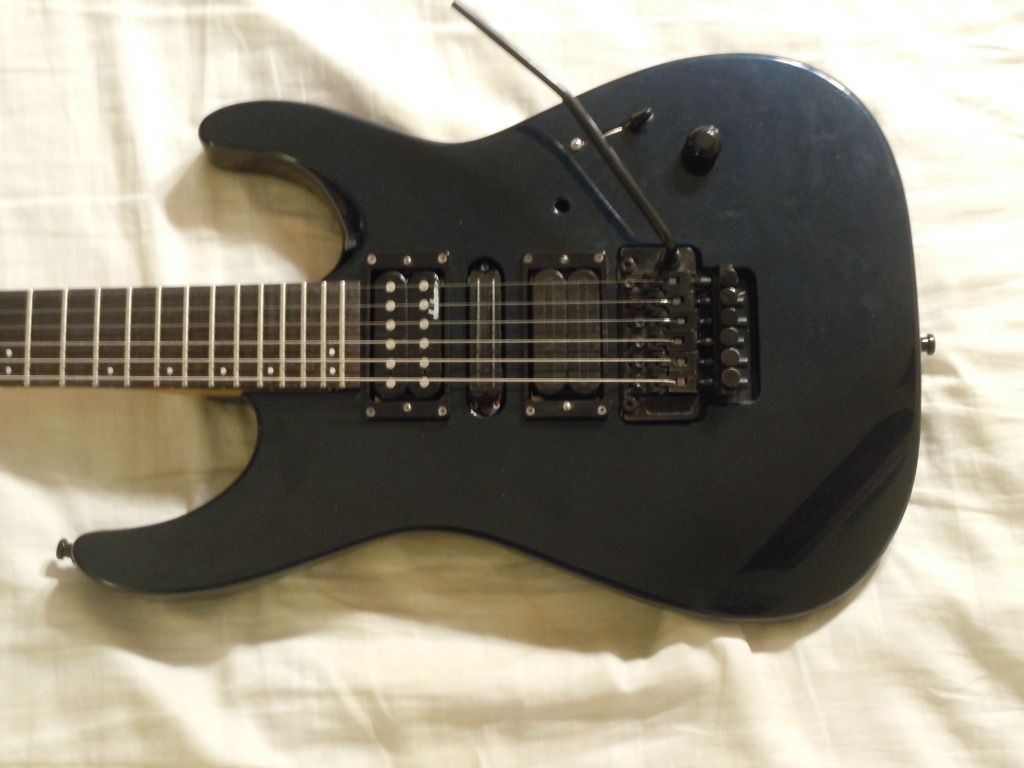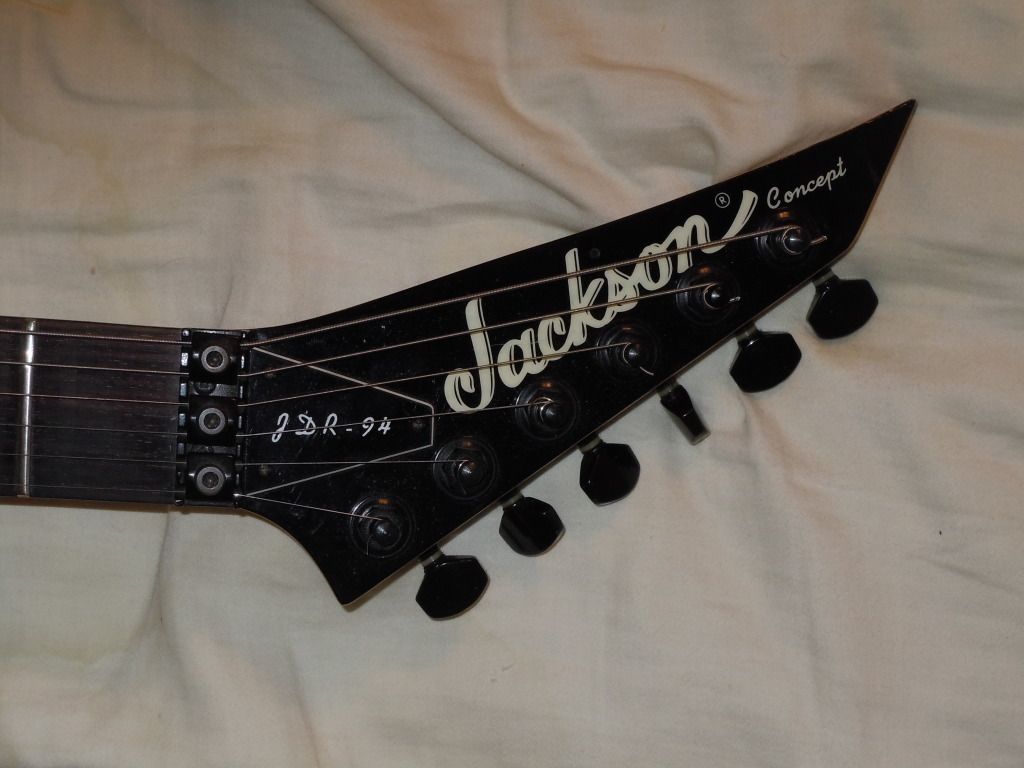 The neck is thin, but the camera seems to have added some weight to it.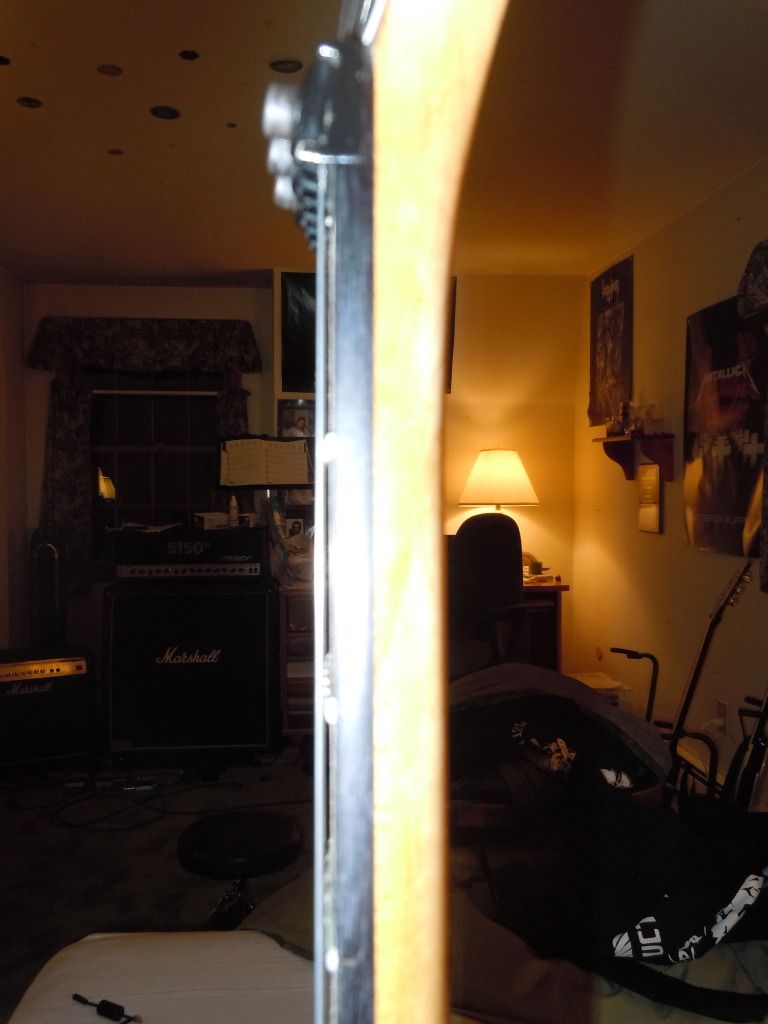 A better picture of the neck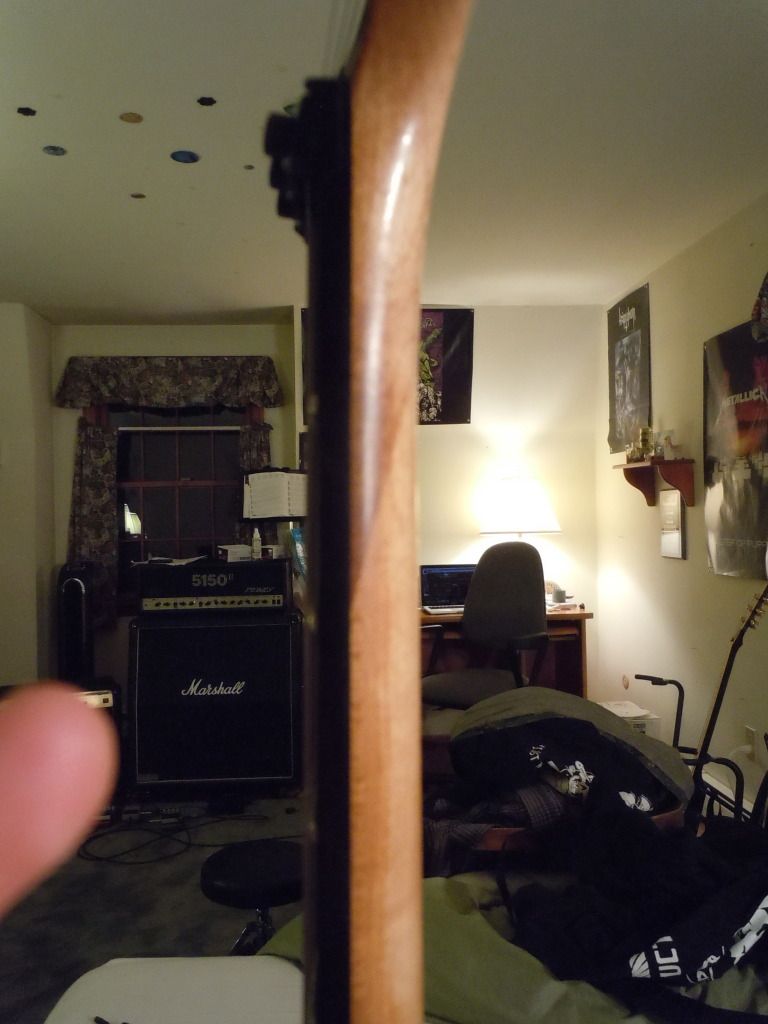 The setup I got it back with was just amazing. At first, I didn't like the X2n, it was far bassier than I was used to, but then onced I got some time with it, it was just such a massive, fat, and tight sounding pickup that I can't help bu love it. The middle pickup is an old Duncan Hotrails, and it honestly sounds amazing, the perfect blend between neck and bridge, if you're looking for it. The stock Jackson neck pickup that came on this was a big surprise, it's far lower output than the other two (especially the X2n), but it sounds amazing, very glassy and defined. The only time there is a noticeable volume dip is on cleans, where the X2n seems like it's at least 15 dBs louder than the neck!
The floyd is my first one, and I managed to knock it out of tune with some gratuitous slayer soloing, but it went back in tune really fast. It has pretty good sustain, but if I wanted it to compete with my Les Pauls, I'd have to get a brass block.
The neck is very, very thin. As in Wizard One thin. It plays differently than my other guitars, but I like it.
Biggest surprise on this guitar was definitely the neck pickup, which sounds perfect to me. My favorite part about it has to be how versatile the pickup combination is. I'm really going to enjoy playing this thing, and hopefully I can hide it from my father for a while.