This one i got last week. It is one of 12 made in lefty, through a special run
Xtreme Lefty Guitars Inc. | Authorized Dealer of Fine Left Handed Guitars
did. its pretty awesome.
I saw a thread a few weeks back about these, and had a few concerns going in after reading that, and a few others, but most of them have been put to rest. its a solid guitar, and obviously very uncommon in lefty.
i was expecting a no-name pickup that starts with an "R", i can't even remember the name, but was pleasantly surprised when it had a Duncan Designed in it. Thats not to say i like those, because they suck hairy balls, but i am going to send it off to get rewound by wolfe. In the meantime, the crunchlab will stay in there.
the board is pretty nice, its got a good figure to it, a slight flame, and a few birds eyes. nothing amazing like my warmoth, but for a supposedly plain board, its a nice piece of wood.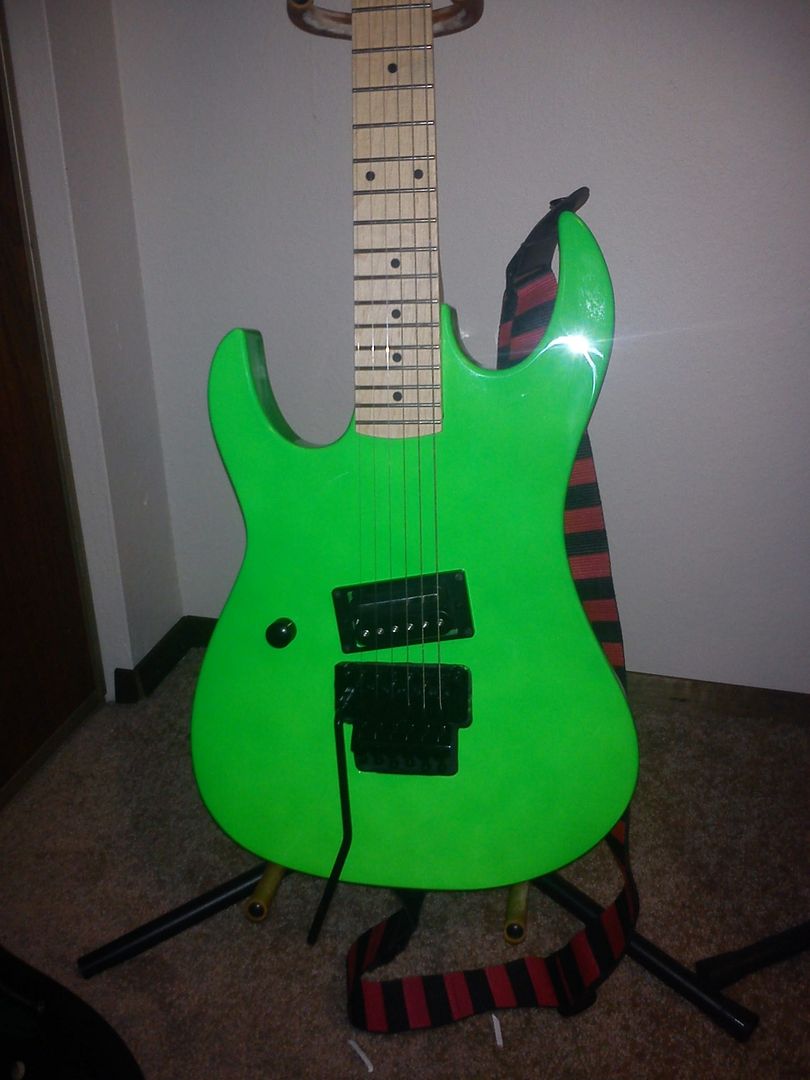 here is one of the whole gang. excuse the cardboard, i need to clean.