After the responses in
my SE 245 thread
I decided to get one I'd had my eye on for quite a while. It got here last week and I finally got around to photographing it today.
At the beginning of the year PRS did a UK-only run of 120 SE 245s; 6 different colours, 20 of each. Each one has a veneer of US-spec Quilt Maple, instead of the usual flame maple veneer. The thing that caught my eye about this one, though, was the colour: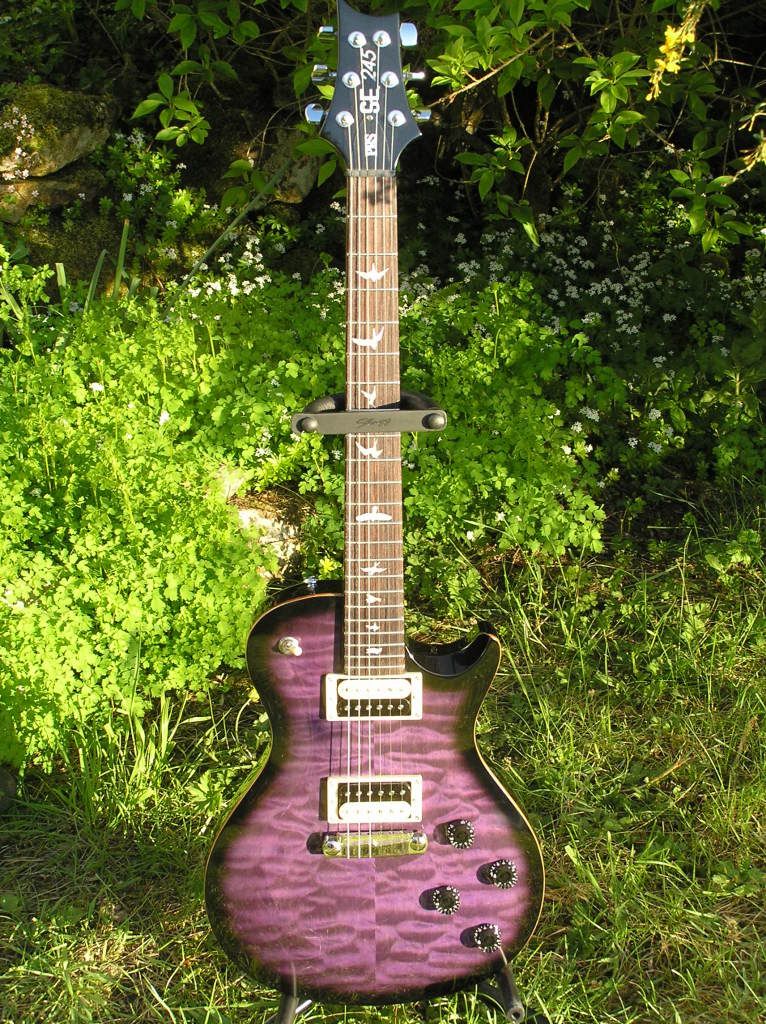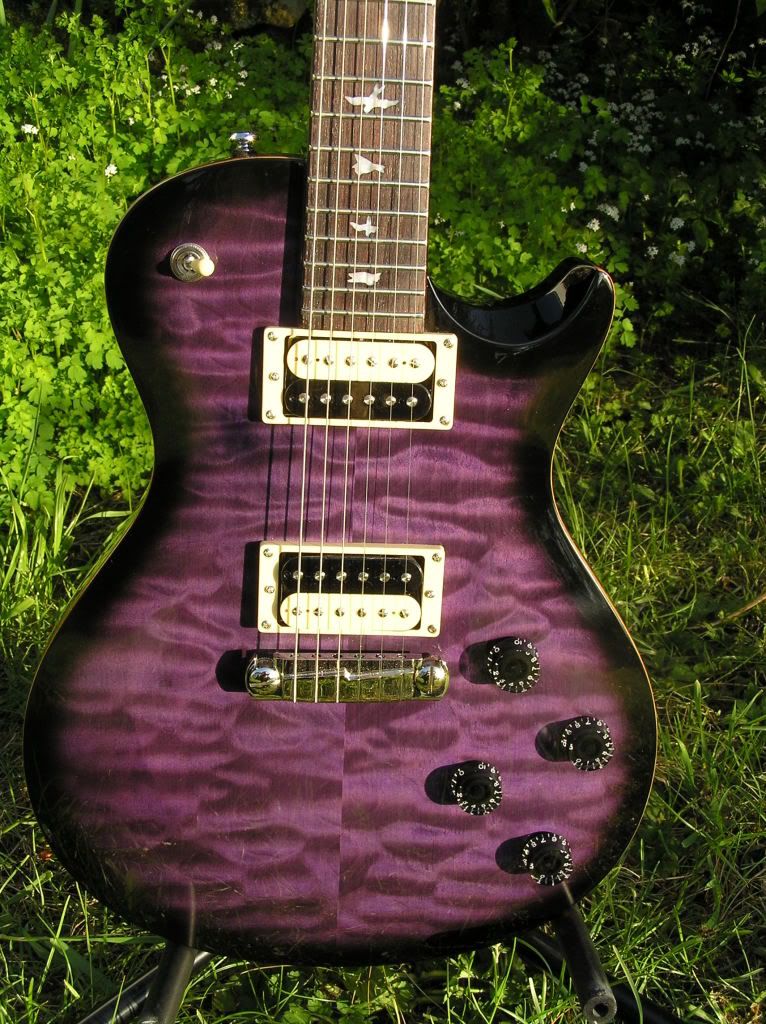 This one shows the colour more accurately. My photography's crap so I had it on auto and I was trying to take advantage of the for-once-not-rainy weather:
I can't say too much about how it plays yet since it came with a set of D'addario 9s on it (I don't know who though 9s on a guitar with this scale length was a good idea
) and it really needs a setup. The high E has about 2.5 mm of clearance to the top of the 12th fret. Build quality, though, seems to be better than both my Dean and Schecter, both of which are also MIK. (IIRC my Dean's even from the same factory)
I haven't played it standing up yet (waiting to get some straploks before I do) but sitting down it is the most comfortable of all of my guitars. The neck profile is definitely on the Gibson side of things (which I prefer) and the heel is a massive improvement on the LP copy I started playing on. In fact, it's got better high fret access and less heel than my Tempest. So, barring any potential fret buzz issues when I sort the setup out, definitely a thumbs up from me.