A little while ago I posted here how I was lusting for a new drumkit and hardware. I was set on getting it when my tax return came in. Luckily for me my car broke down before I spent the money
. Well with what scratch I had left I picked this up at my local Garbage-Go-Round.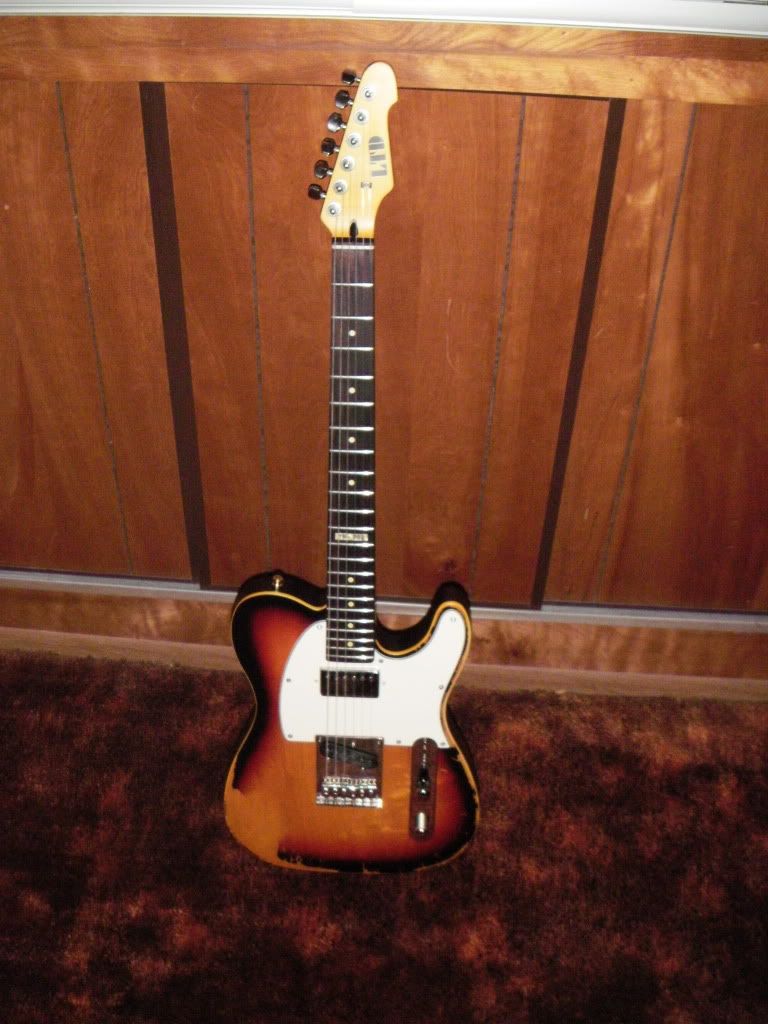 Nothing special just an LTD TE-202. It acually plays/sounds really good. I was especially surprised by the stock pups, good cleans and grit, great distorted tones.
I like this guitar enough that I'm gonna upgrade it a bit. I'm getting locking tuners and new saddles. Now the question is do I want tusq or brass saddles and why? thanx fellas
.