My big brass term block just turn up for my geetar. Going to fit it later and will report back later...
Last one I fitted to my other Ibby made a real difference to the sound.
So time to get the tools out.
The guitar ready for the transplant,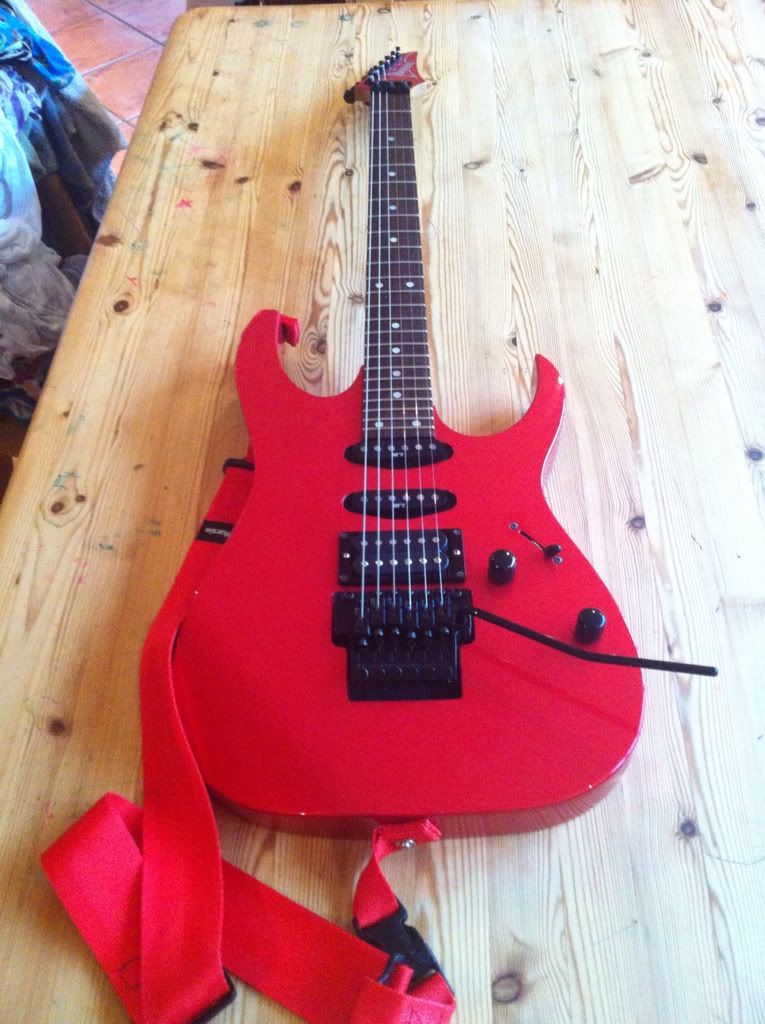 and the new block..