Thought I would stick this hear for you guys to check out too.
Been looking for a Soilwork Custom Caparison Angelus for 2 years or so now. Finally tracked this one down. Built for Ola Frenning of Soilwork, it was used to record "Stabbing the Drama" and "Sworn to a Great Divide". It was also his main live guitar for years. As you guys know, I am a huge Soilwork fanboy, Ola and Peter have influenced my metal stylings of guitar playing and they will always be my favorite metal band. I am honored to play such an amazing work of art. Special Shoutout to my boy Graham (Caparison092) for helping me track this down. Ladies and Gentlemen, without further ado, I give you the Ola: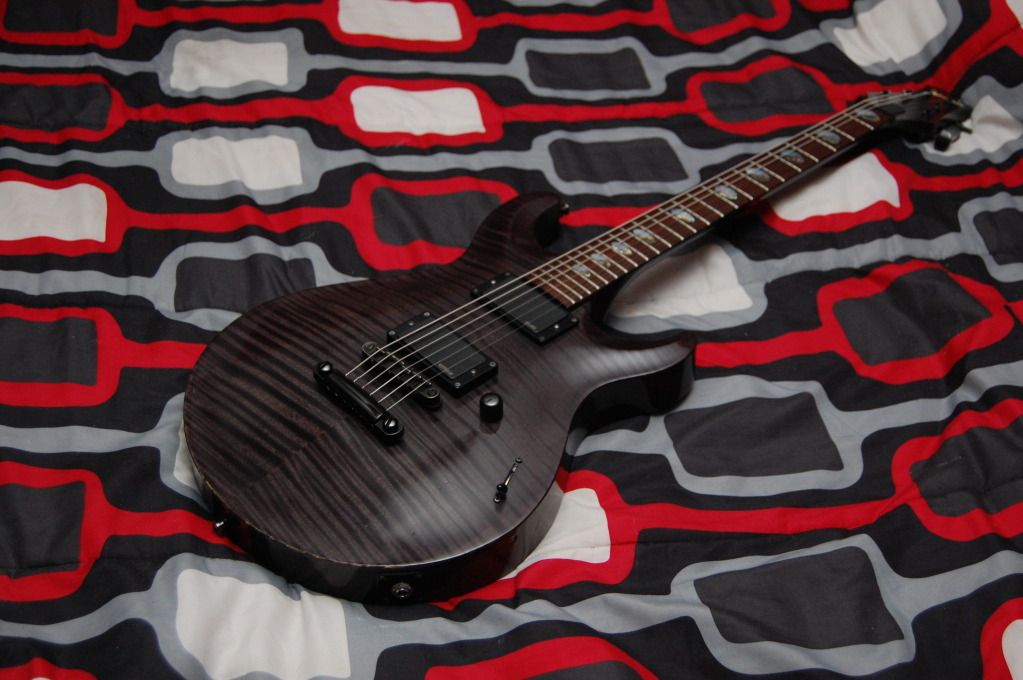 Mod edit: Gratuitous pictures are gratuitous.
http://i652.photobucket.com/albums/u...8/DSC_0080.jpg
http://i652.photobucket.com/albums/u...8/DSC_0079.jpg
http://i652.photobucket.com/albums/u...8/DSC_0078.jpg
http://i652.photobucket.com/albums/u...8/DSC_0077.jpg
http://i652.photobucket.com/albums/u...8/DSC_0076.jpg
http://i652.photobucket.com/albums/u...8/DSC_0075.jpg
http://i652.photobucket.com/albums/u...8/DSC_0074.jpg
http://i652.photobucket.com/albums/u...8/DSC_0073.jpg
http://i652.photobucket.com/albums/u...8/DSC_0072.jpg
http://i652.photobucket.com/albums/u...8/DSC_0070.jpg
http://i652.photobucket.com/albums/u...8/DSC_0069.jpg
http://i652.photobucket.com/albums/u...8/DSC_0068.jpg
http://i652.photobucket.com/albums/u...8/DSC_0067.jpg
http://i652.photobucket.com/albums/u...8/DSC_0066.jpg
http://i652.photobucket.com/albums/u...8/DSC_0065.jpg
http://i652.photobucket.com/albums/u...8/DSC_0064.jpg
http://i652.photobucket.com/albums/u...8/DSC_0063.jpg
http://i652.photobucket.com/albums/u...8/DSC_0062.jpg
http://i652.photobucket.com/albums/u...8/DSC_0061.jpg