It's a small but loving family.
On the left: 92 RT650
On the right: 89 RG750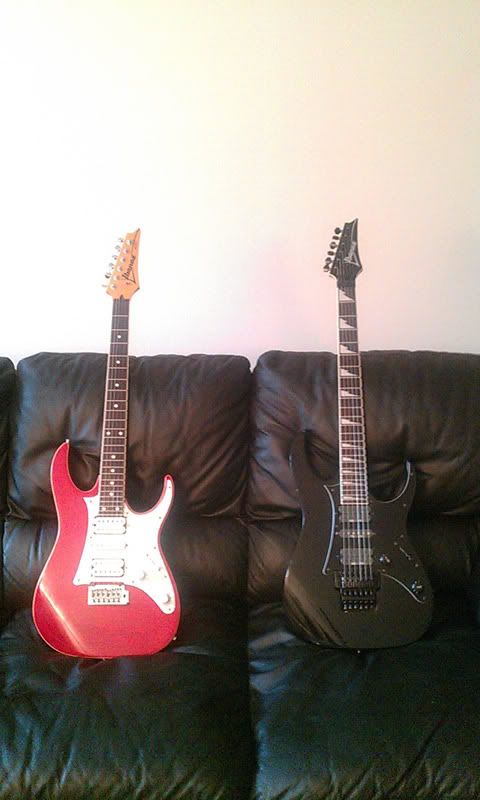 (not pictured: a late 80's MIK EX that was the guitar I learned to play on as a child. Black, 22 frets, HH configuration).
I wasn't satisfied with that pic because it didn't correctly capture the color of the RT, so I took these two: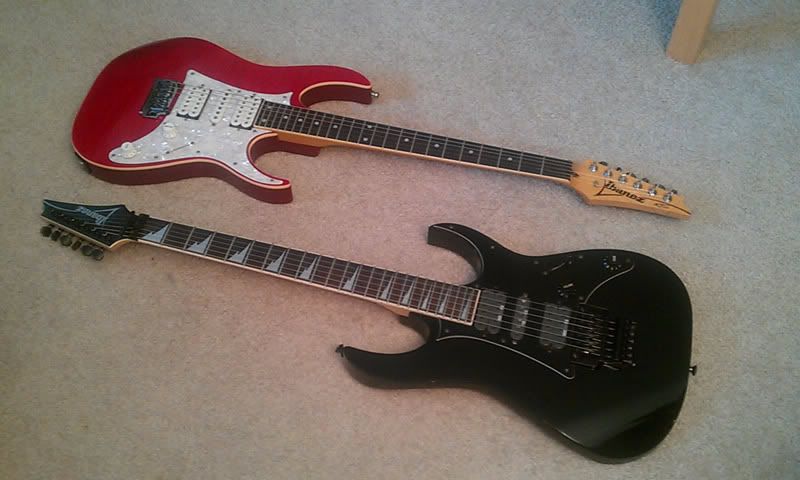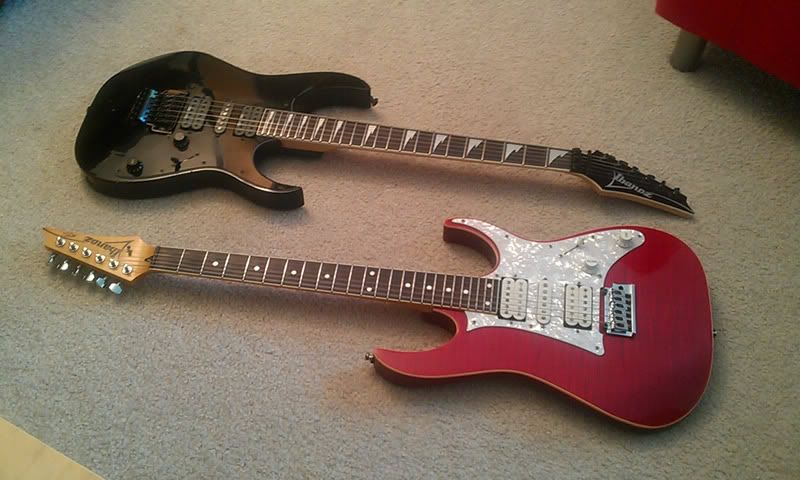 They got the color right but not the texture, so here's one more: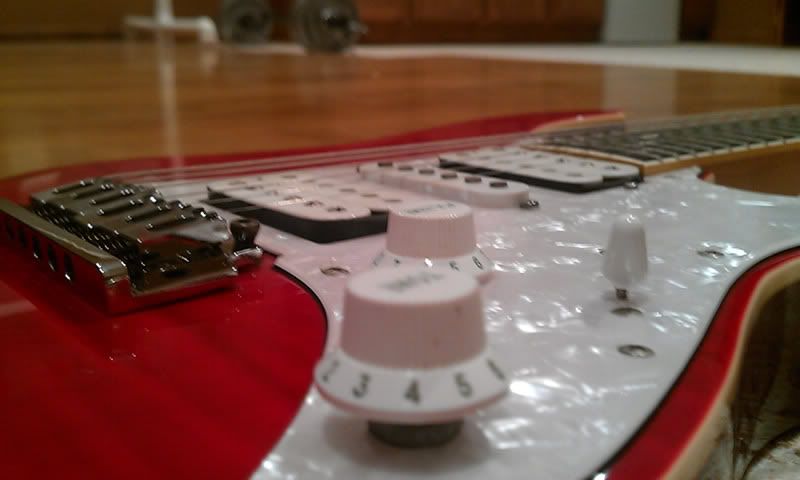 Also part of the family is a Dutch rabbit named Merlin: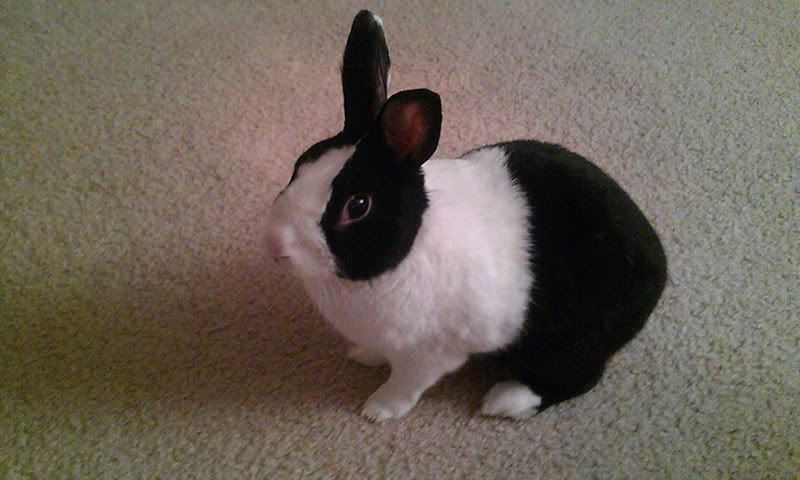 He pretty much always looks like he's wearing black metal makeup.
Sometimes he hangs out with his friends in Immortal: