Here she is.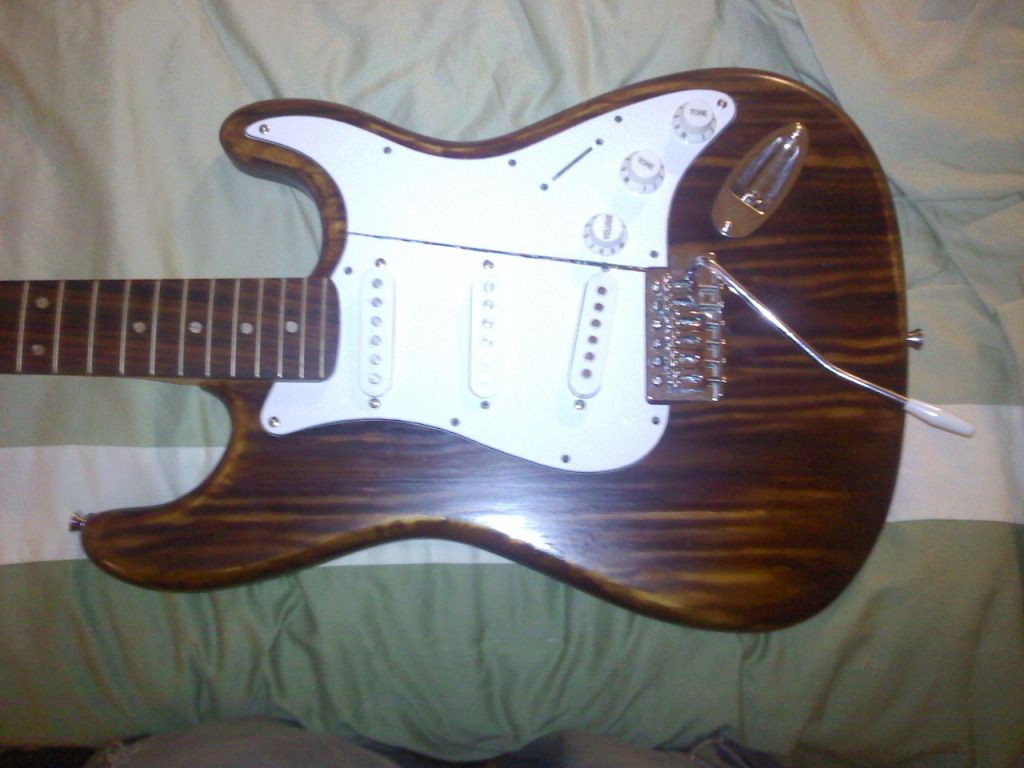 The whole picture now(like the headstock?):
And now with a little bit'o VH approved work done to it.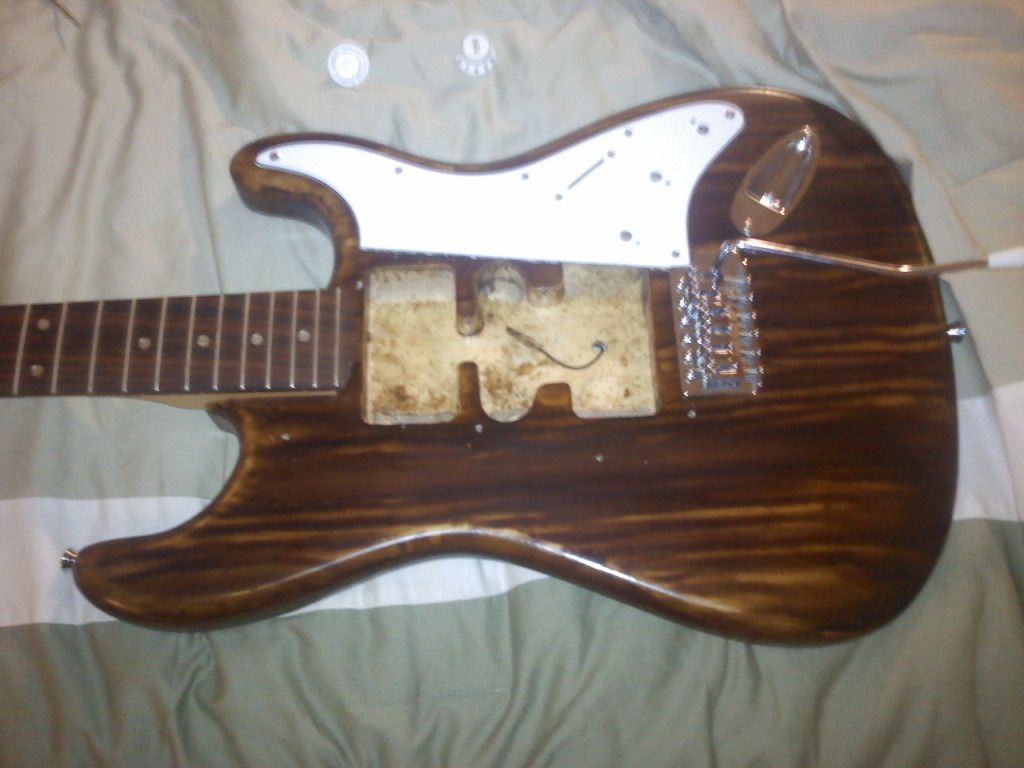 The plan is to make this into my very own rip off of the Frankenstrat, complete with a pup I pulled out of my Les Paul. In the future I'm going to be messing around with this thing a lot, and even getting a new neck to replace the god awful one on it now, but for now I'm just going to do the one bridge pickup and volume setup. The plan it to have a very ugly guitar when I'm finished, and I think I'm halfway there already.
I don't feel bad butchering this thing, since I put it together myself and did the staining you see on it, along with all the assembly. This is going to be my first soldering project, and I'm planning to use this thing as a platform to experiment and get used to doing things to guitars, so that when I go to luthier's/fretted instrument repair school Im not just some know nothing newfag. Looking forward to seeing how my super bright pickup I have sounds in the basswood body. Wish me luck!