One of the Collings employees has a guitar going through production that is just hot buttered sex.
Seafoam green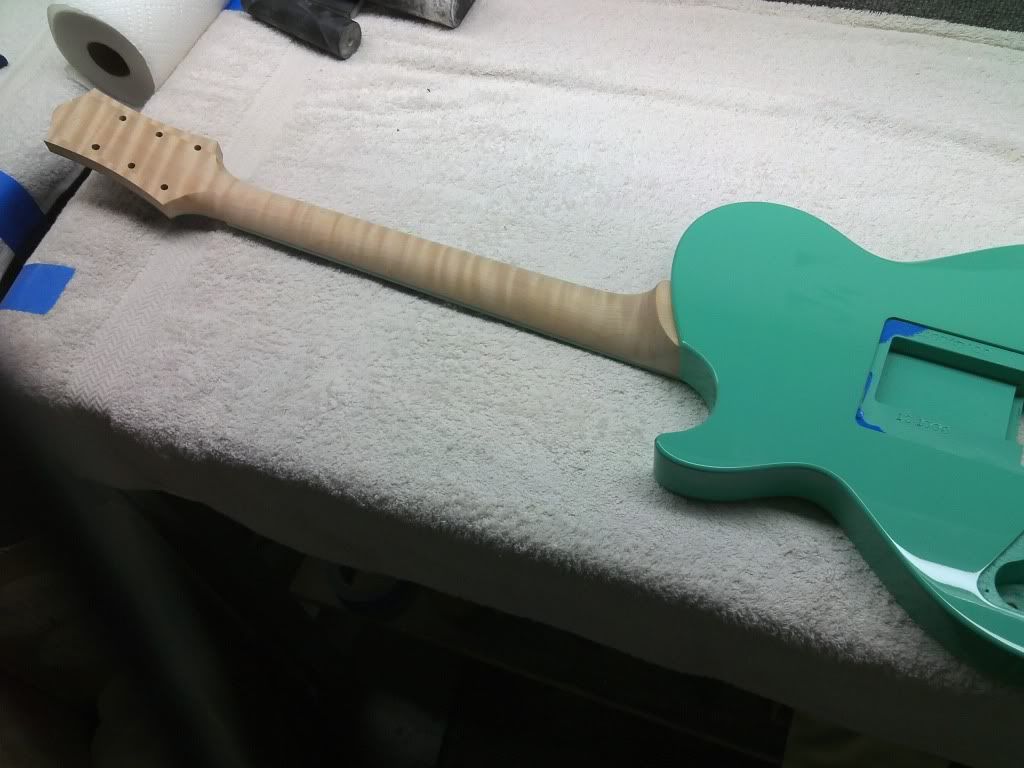 Dat neck
This guitar is Gibson scale length (24 3/4"), mahogany body, ebony fretboard, one humbucker (it got routed today, didn't take a face shot when I did the back shot), locking nut and a top mount Graphtech LB63 piezo bridge. The pickup is going to be a Dimarzio Super Distortion. Neck profile is definitely along the lines of shredder thickness, and it's a nice C shaped neck.
It's hard to tell in the second picture but the binding for both the neck and headstock is ivoroid that's been toned seafoam green
I can't wait to play this thing when it's done.