I've had this for about a week now but only just took a couple of pics. Sorry about the shit quality of them but it's better than not taking any and getting banned like last time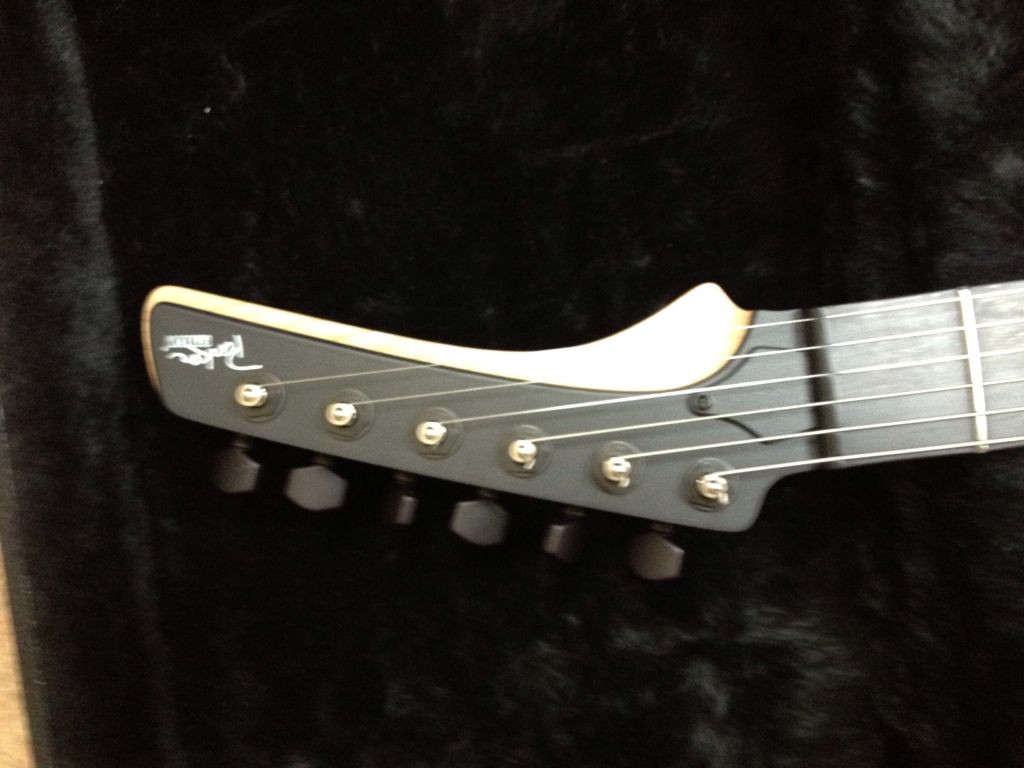 What we got here?
I went with every intention of buying a Suhr pro series but came out the shop with this guy.
It's a dragonfly model and it absolutely rocks. I know many people would say that the point of owning a Parker is having the carbon fibre neck but I tried 2 with the carbon neck and this one without. I definitely preferred this to the carbon necked ones, it just felt more natural and easier to play than the others.
I'm really enjoying the Duncans that are in there at the moment. I think it's a TB-14 (Alnico 5) and 2 SSL-6's.
Not really tried the piezo out yet so I'll reserve judgement until later on that.
But all in all, very happy with this purchase! Definitely the best guitar I've owned and playability wise one of the best I've played.