I've had this since the end of July/beginning of August and have only just got around to throwing some pics ups here. Sorry for the phone pics but until I can steal my Dad's SLR I thought they'd be better than nothing!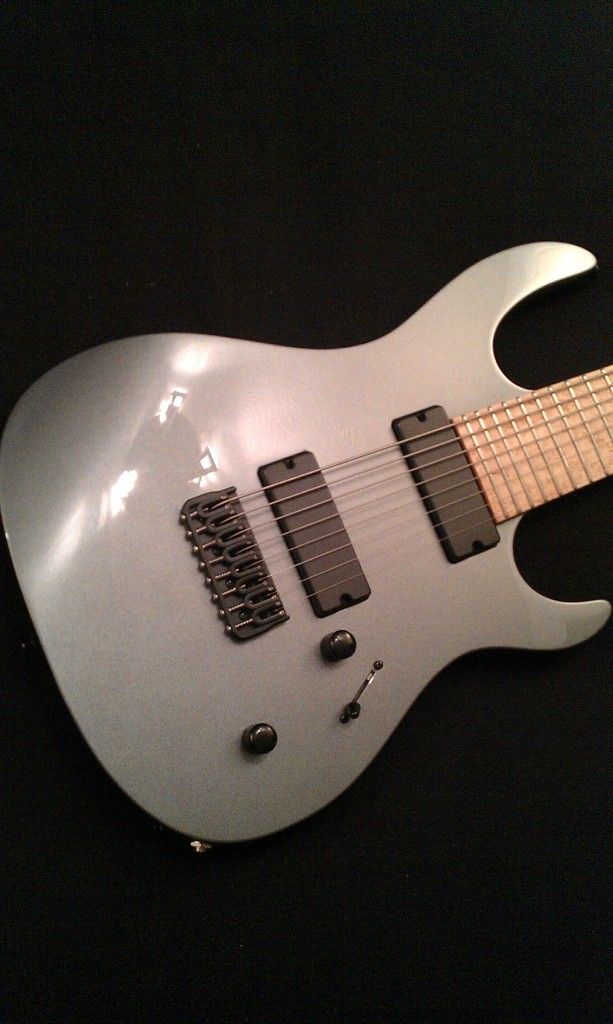 To be perfectly honest the thing has hardly left my hands since I got it! The thing is absolutely fantastic and easily the best guitar I've ever owned or played. They just got this one 'right' if you know what I mean. The wood choices were perfect, it resonates beautifully. Just perfect.
The rough specs were:
Alder body/Maple Neck
Gunmetal grey metallic
Tung-oil back of neck finish
Plain birdseye maple board, no inlays
Black hardware
Ivory Sperzel buttons
Hope you guys like it too!