Here's the first of 4 customs (and 1st of 3 DC600's) coming through for ol' GuitarAnthony.
GuitarAnthony, you say? Yes, let's say Jack Secret was my Ibanez whore name.
I just don't dig it anymore.
This DC600 has:
Floyd Rose Tremolo
Floyd Rose Locking Nut
Classic Sunburst
Clear Gloss Finish (Standard)
Maple Neck/Swamp Ash Body
5 Piece All-Maple Neck
Painted Satin Finish Back Of Neck (Matches Body Color)
Headstock To Match Body Finish (Standard)
Holdsworth 2+4 Headstock
Ebony Fingerboard (Standard)
No Top Inlays - Side Dots Only
Stainless Med-Jumbo Frets .048" H .103" W
12in Fretboard Radius (Standard)
Black Hardware
A60B Bridge PU w/ Active Electronics
A60N Neck PU w/ Active Electronics
White Carvin Logo
Just tried it out and it sounds so sweet. Lots of resonance. These new actives sound great through my rig. Love swamp ash so it was a thrill to get one again made from it. Gloss on the body and satin on the neck is perfect. Not a problem with her and it's better than I imagined it would be.
Photo time! No boxes or cases...we don't need that! We need guitar porn!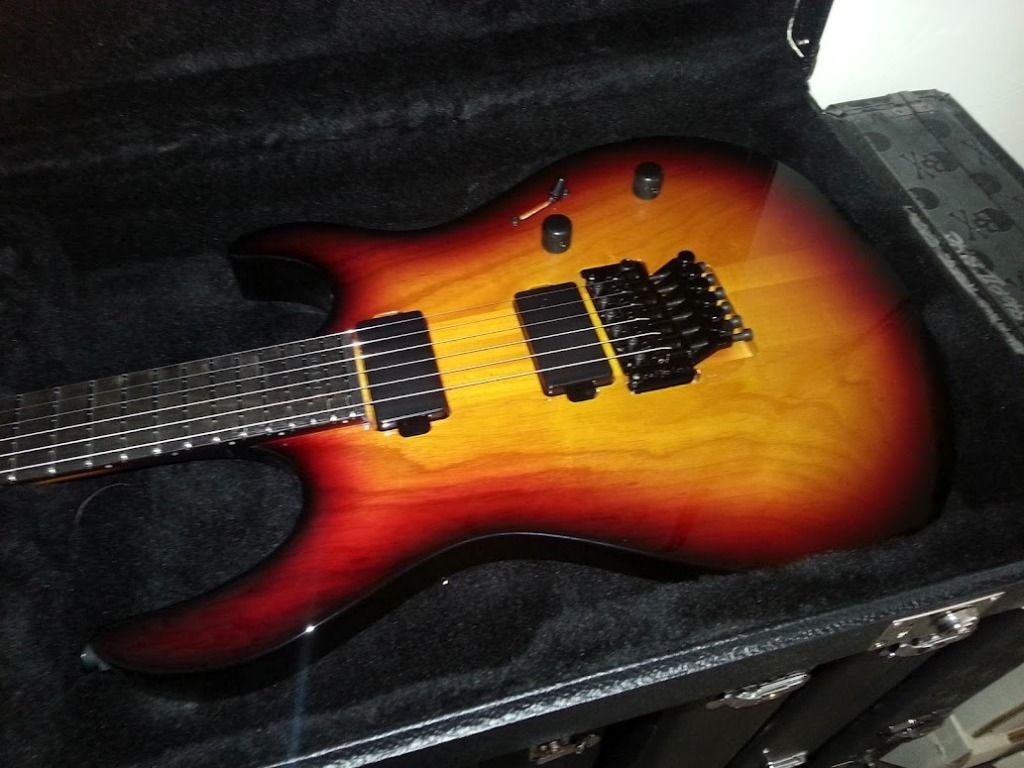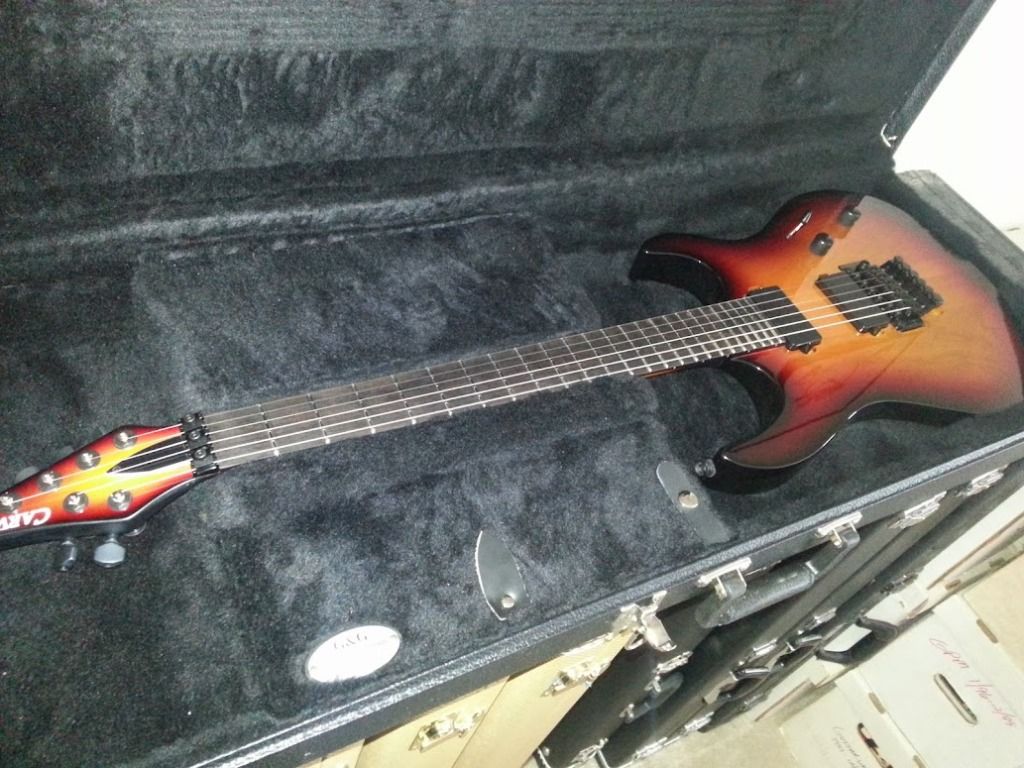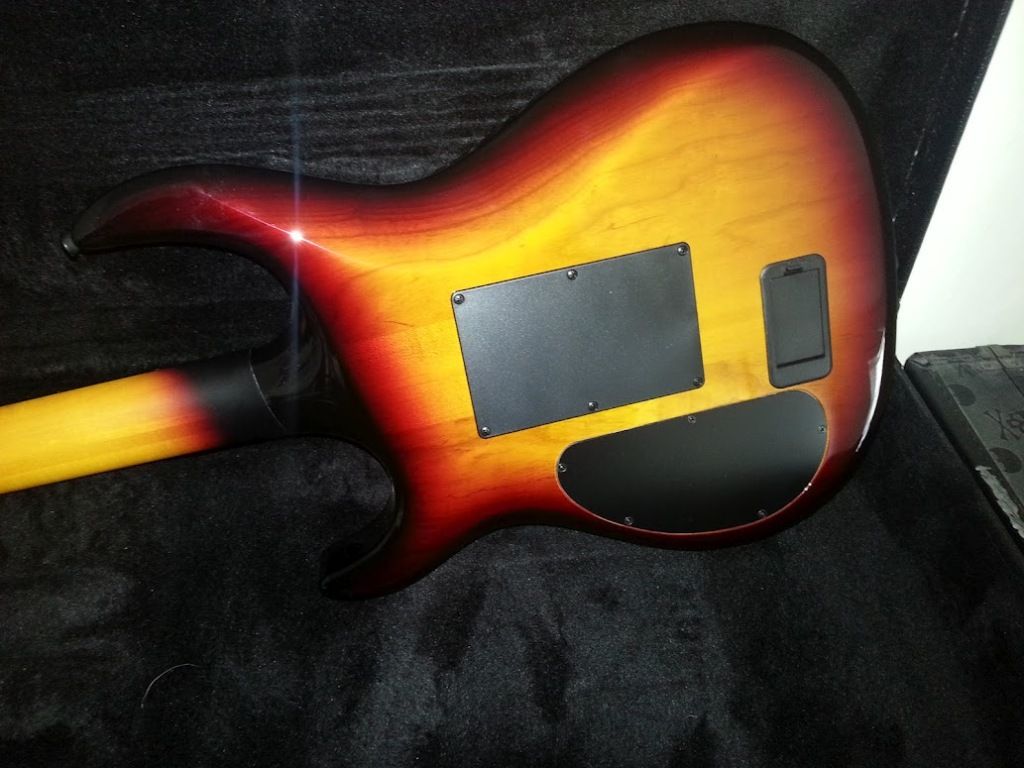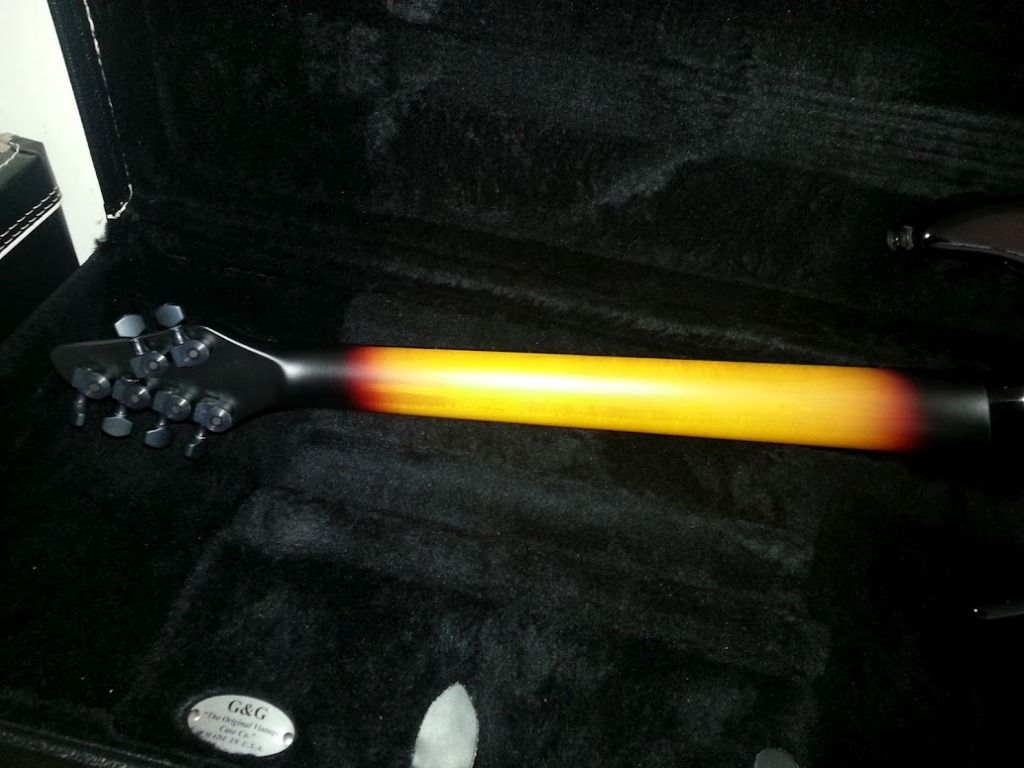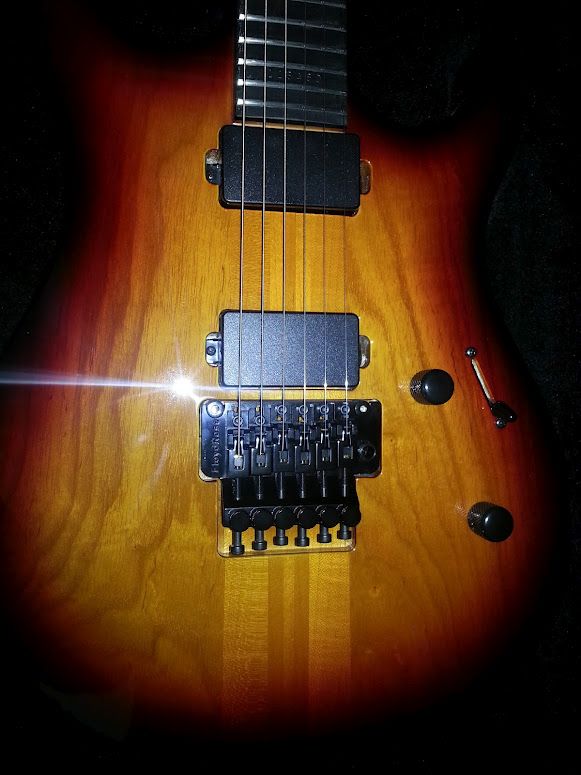 Stay tuned Friday. The V from the devil hisself is due to arrive.