Hey guys, I don't spend much time here, but you all appreciate sexy things, and Brian really delivered on this thing. It's something else.
POOOOOOOOOOOOOOOOORN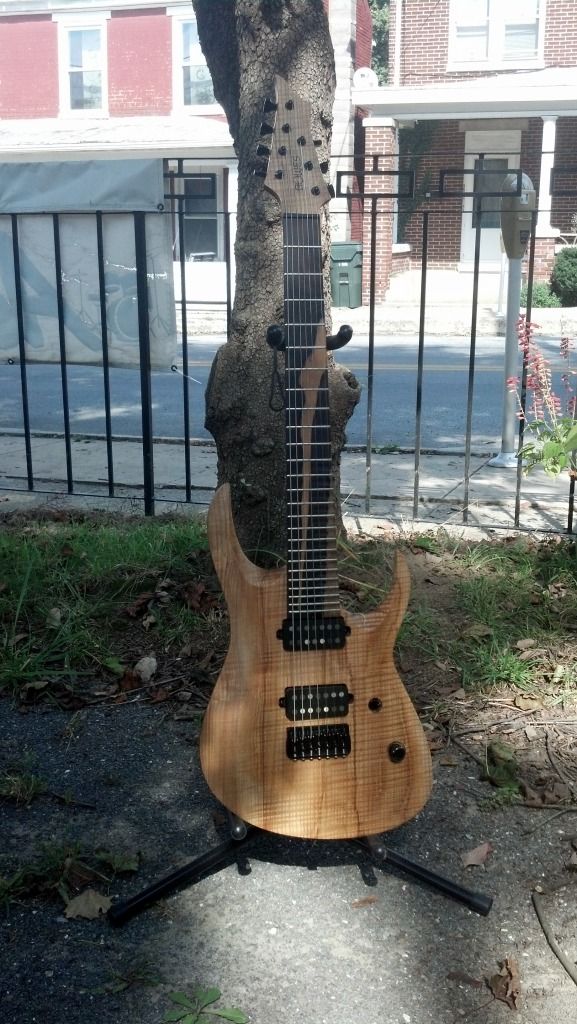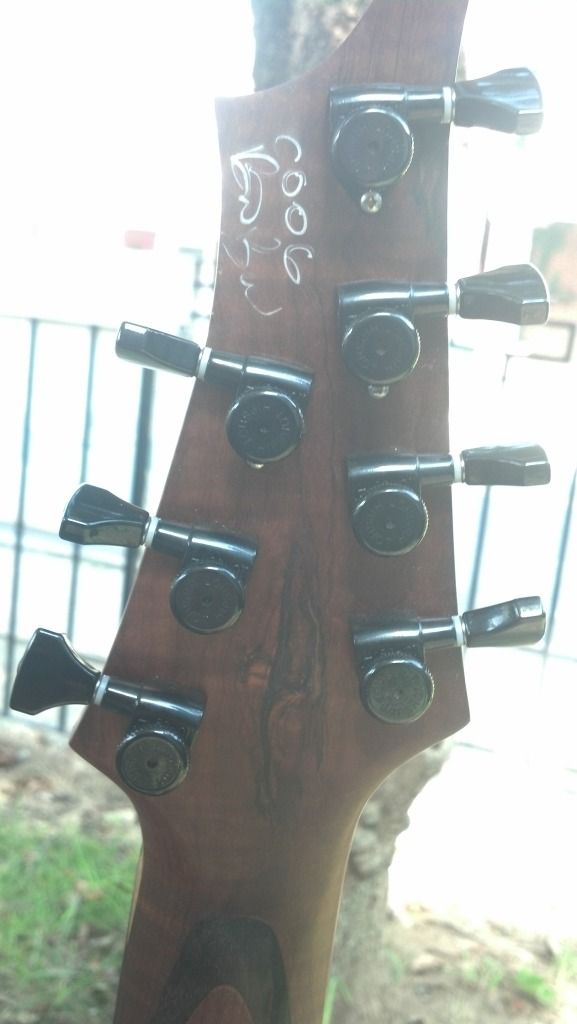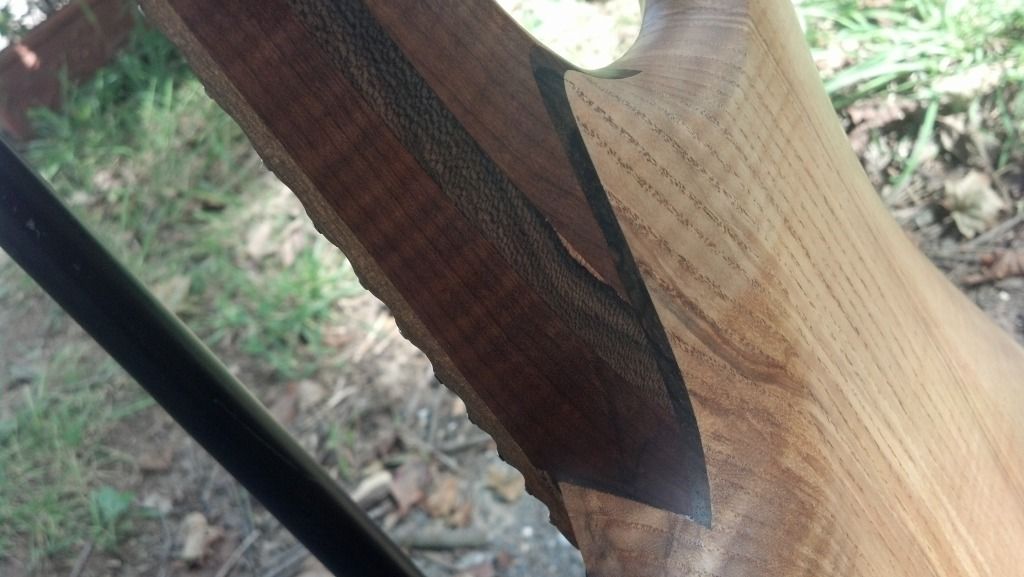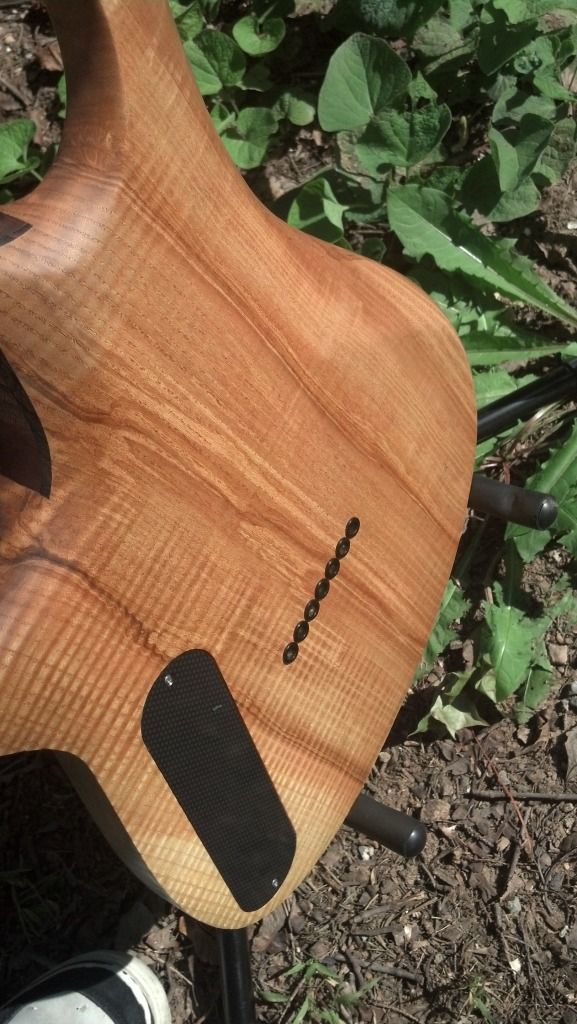 Specs:
26" Scale
25 frets
Semi Scallops on frets 12-25
3 Piece Roasted Maple/Ziricote Neck
Assymetrical Neck Carve
1 Piece Curly European Ash body
Hipshot Bridge
Nordstrand Humbuckers
Single Volume, 3 way switch
That's all for the moment, aside from the completely nonexistent heel!
So, mini review, since there are one or two issues that I have already spoken to Mr. Bowes about, I'll talk about them in point form.
1. The Neck Carve. So I was apprehensive at first about this, since I'd never tried an assymetrical neck carve, I was really concerned about liking it. After having it in my hands however; God. Fucking. Damn. I'm not an Ibanez guy, and I'm not a thick neck kinda guy, but this thing hits every point between the two, and it does it flawlessly. It takes a little bit of getting used to, and honestly it's impossible to capture it on camera, but it's seriously fantastic. If any one of you is in Southern PA and you want a crack at it, hit me up
2. The Nordstrands. I was apprehensive on these as well, because I'd never heard of them, let alone heard them, but I was feeling adventurous and figured I'd go with Brian's advice. I don't regret it at all. These things are clear as a bell, and when you get em up nice and close to the strings, the guitar really just roars. It's great. Again not for everyone, but for fans of the Dimarzio Dominions, these things are actually fairly similar, but in 7 string form. Just a wee bit lower output. I'd think these would be fantastic in a mahogany body too.
Also worth noting in the Nordies, when I have the pickup selector in the middle position, it replicates a Telecaster almost effortlessly. It gives me great joy every time I flip to it. This could seriously pull off country music if you wanted it to
3. The Body. This guitar weighs NOTHING. I was SHOCKED when I picked it up. It's actually a lot smaller in person than you would think, considering the pictures make it look fairly large. The body is EXTREMELY comfortable, the heel on the guitar is fantastic, his offset heel design really does have a lot going for it, because you can get all the way up to the 25th and you would still have enough room to comfortably hit 27-28 frets if they were there. The body itself is also ludicrously thin, and just smooth to the touch.
The issues, as I mentioned earlier, are some frets that lifted in transit. The photos Brian sent me before he shipped it showed them all in perfect order, but I'm guessing it's massive trek down through the southern states from Canada, then all the way up into Pennsylvania definitely did not help keep them in place. I'm just swinging it up to a local tech to have him tap em back in and we'll be all good to go.
Worth noting, even with that small issue, Brian has been nothing but awesome the entire time. We had a couple rebuilds because of bad shit happening to it, but throughout it all he kept in touch, let me know what was going on at every stage, and kept me in the loop the entire time. His service is absolutely fantastic, and I will most certainly be getting another one someday soon.
I'd be happy to answer any questions, and of course, clips will come someday soon. Brian told me I had to