Not really terribly exciting. I don't really post NGD threads anymore. But that ugly wrinkled bed sheet made me want to show off my (synthetic) wolf skin blanket. So here's a sweet Hondo bass (bolt on copy of a Gibson Grabber or whatever, don't care enough to search) I scored at a pawn shop for cheappppp. I'll probably tune it to somewhere in the range of B-C# and play Stoner Doom on it. I'm pretty sure bongwater has already been spilled upon this bass numerous times in its lifespan. I dig the maple and the Roger Waters color scheme. I could say something about, "It sounds exactly like a good Precision." but fuck that. Because fuck if I know what a good P bass sounds like. You can pretend I did say that though and act impressed.
Of course the main attraction is the blanket.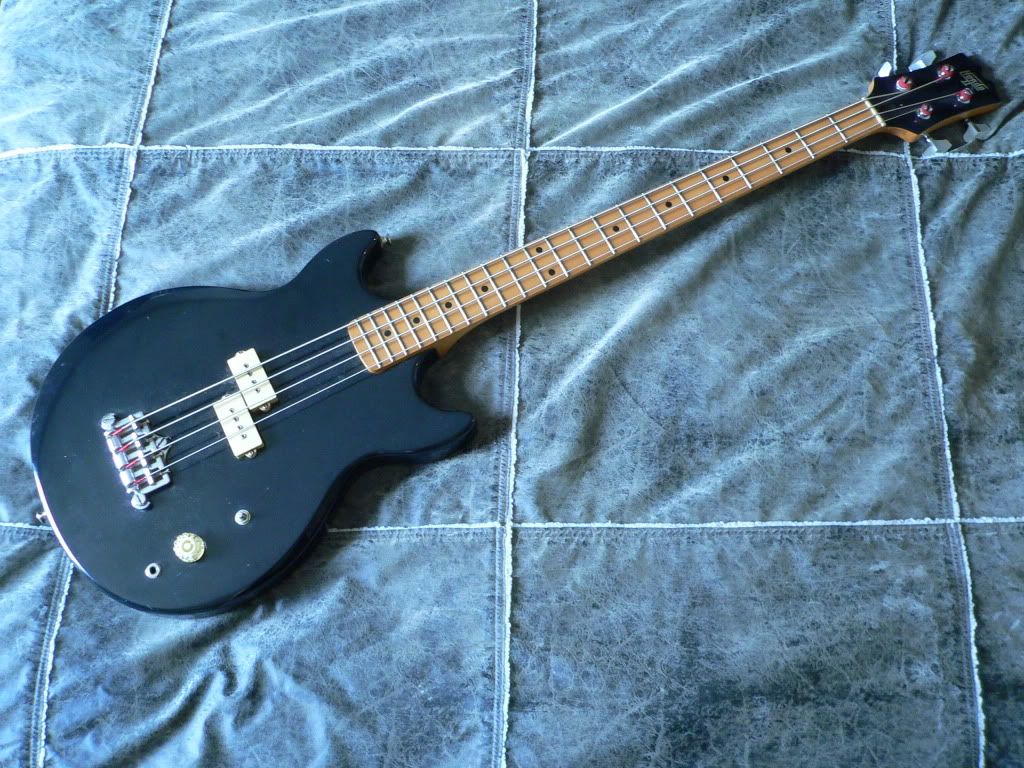 The blanket needs a little more exposure, so here's two other scores from the past week and a half that are considerably less exciting than the dope ass Hondo up there.