Ever wanted a guitar that could slay dragons or summon leviathans? I do all the time. In fact, I've wanted one of these things for years and years now. So I set myself a goal this year. Survive another pool season and there would be a shiny reward waiting at the end of it. The reward has arrived.
Oh wait, what the fuck is this shit?
Tic toc tic toc, fuck it, I'm going in commando.
Fender Yngwie Malmsteen Stratocaster
Vintage Fender tremolos are a whole new thing for me. Of course, I was overjoyed to find a little spring loose under that silver tape. Wish I would have bought the spare bag of twelve ahead of time
This will probably get a Callaham in the near future. I've only played it a little bit so far. I'm investigating whether or not I'm going to get the one with narrower string spacing. High E has slipped off the board a couple times which is a common problem with the stock setup but it wasn't nearly the problem I expected it to be from reading reviews. Time will tell.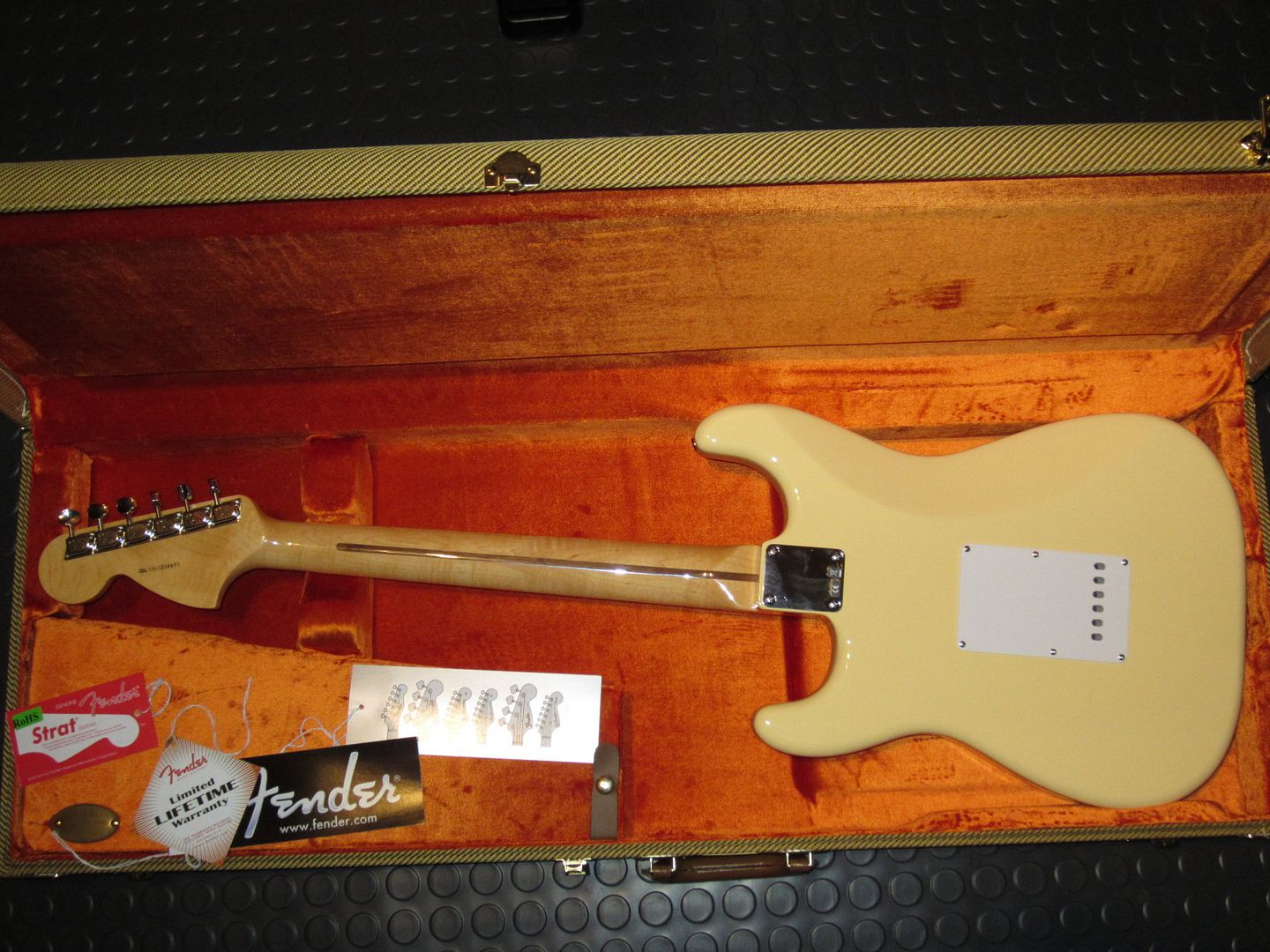 Nothing really fancy going on here.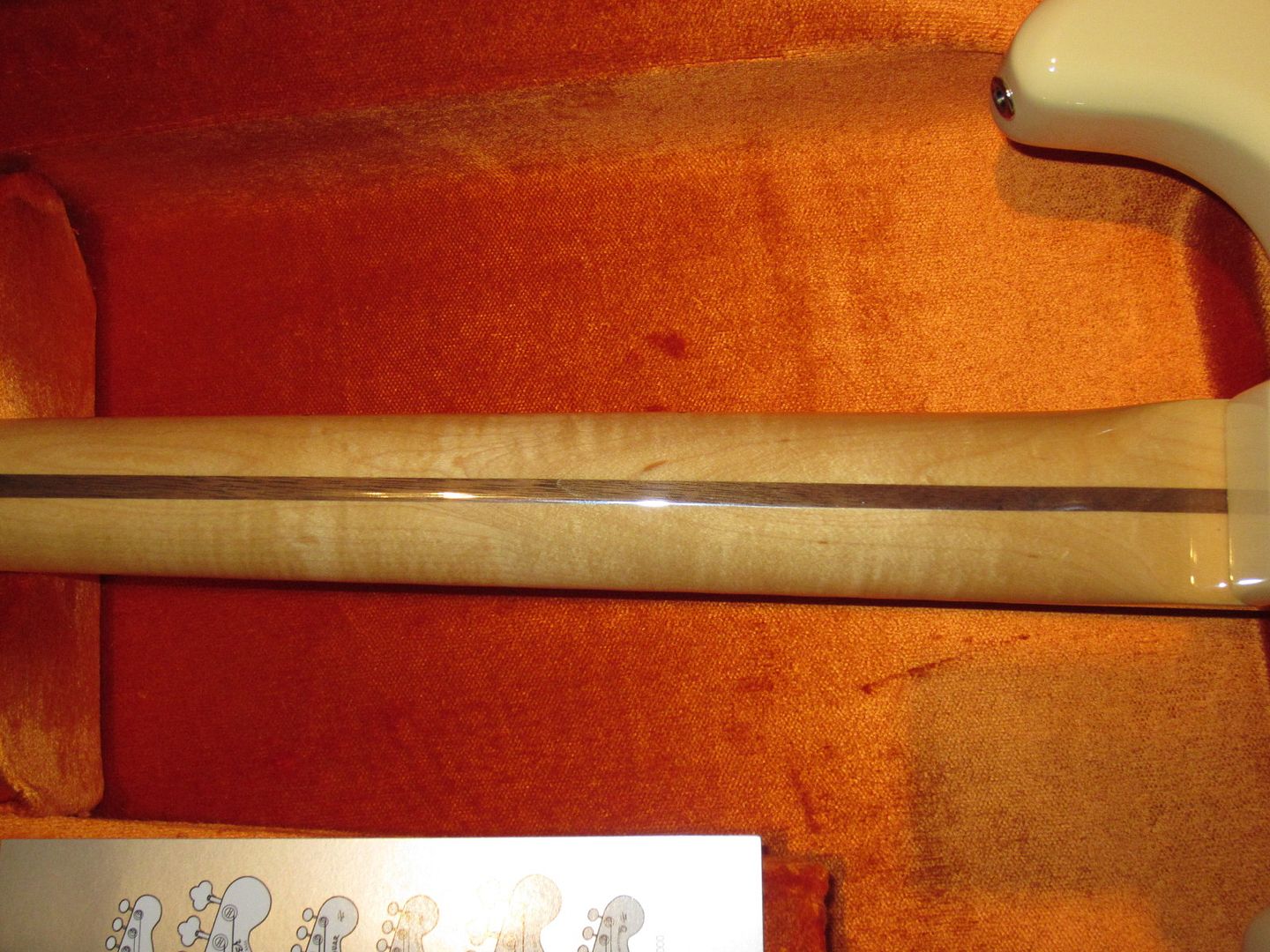 Brass nut and bullet truss rod. First time I tuned it up I was impressed by how strong the vibration was around the nut. Haven't really experienced anything quite like it with my other guitars. The headstock feels alive for lack of a better description.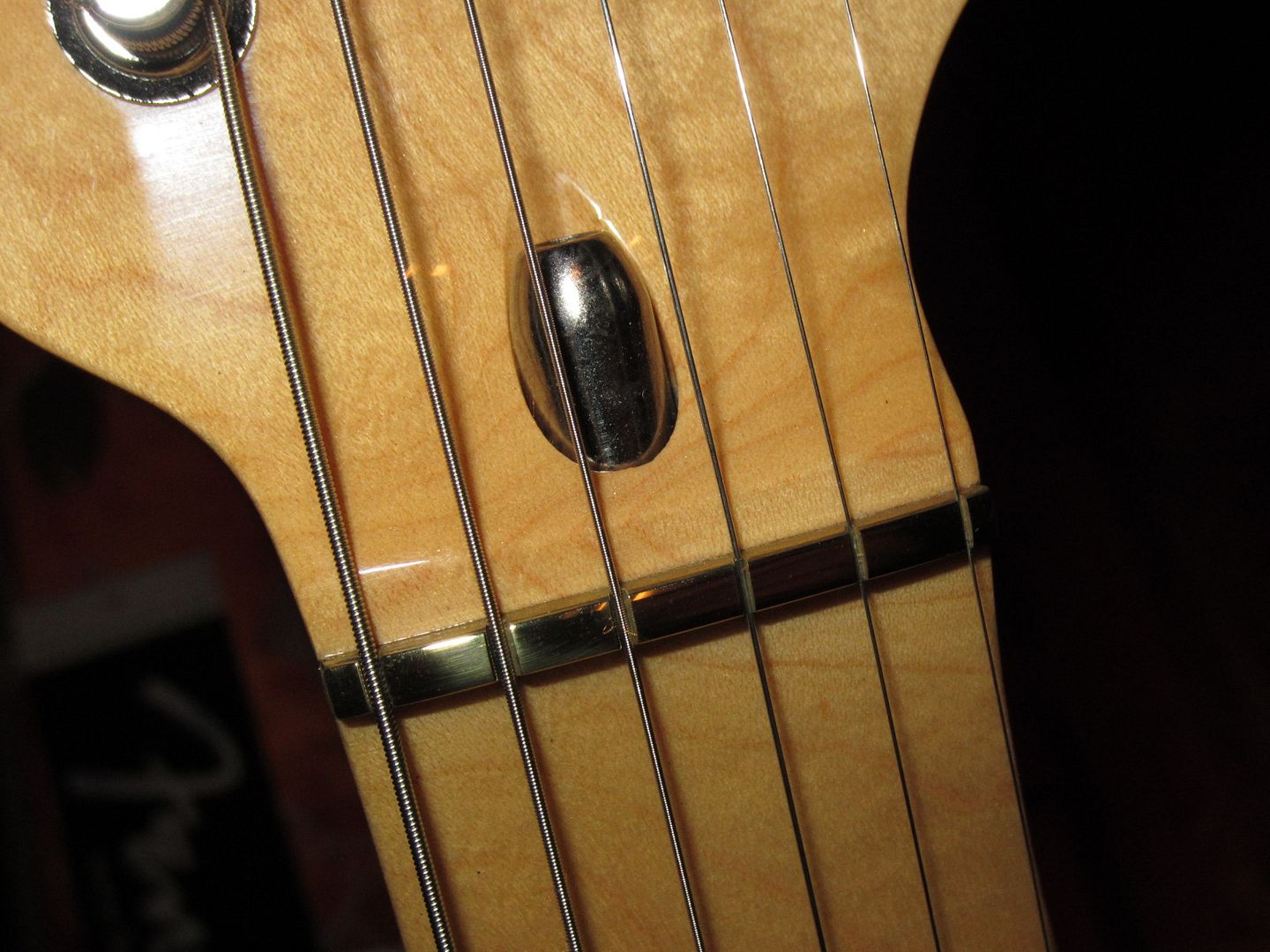 Vintage tuners not really my thing, but they work well enough.
Yummy case candy. Too bad the super sexy cheetah print guitar strap sucks fucking eggs. I would have loved a clip lock here but as we know Dimarzio isn't exactly on the Malmsteen christmas card list anymore. Thankfully, Dimarzio makes a regular version of their far superior cheetah print strap so I can use it with the internal straplocks.
Spicy scallop flavor explosion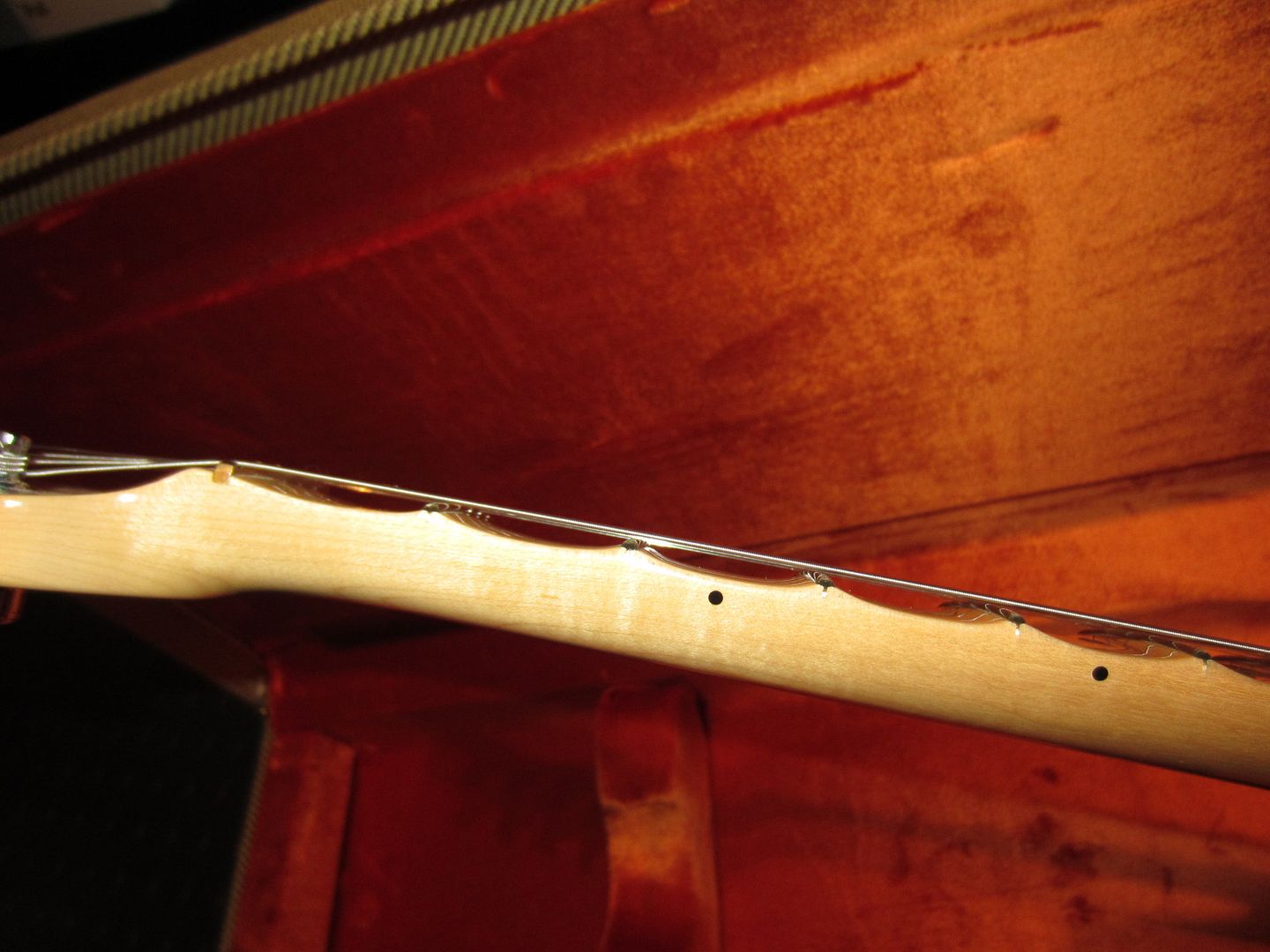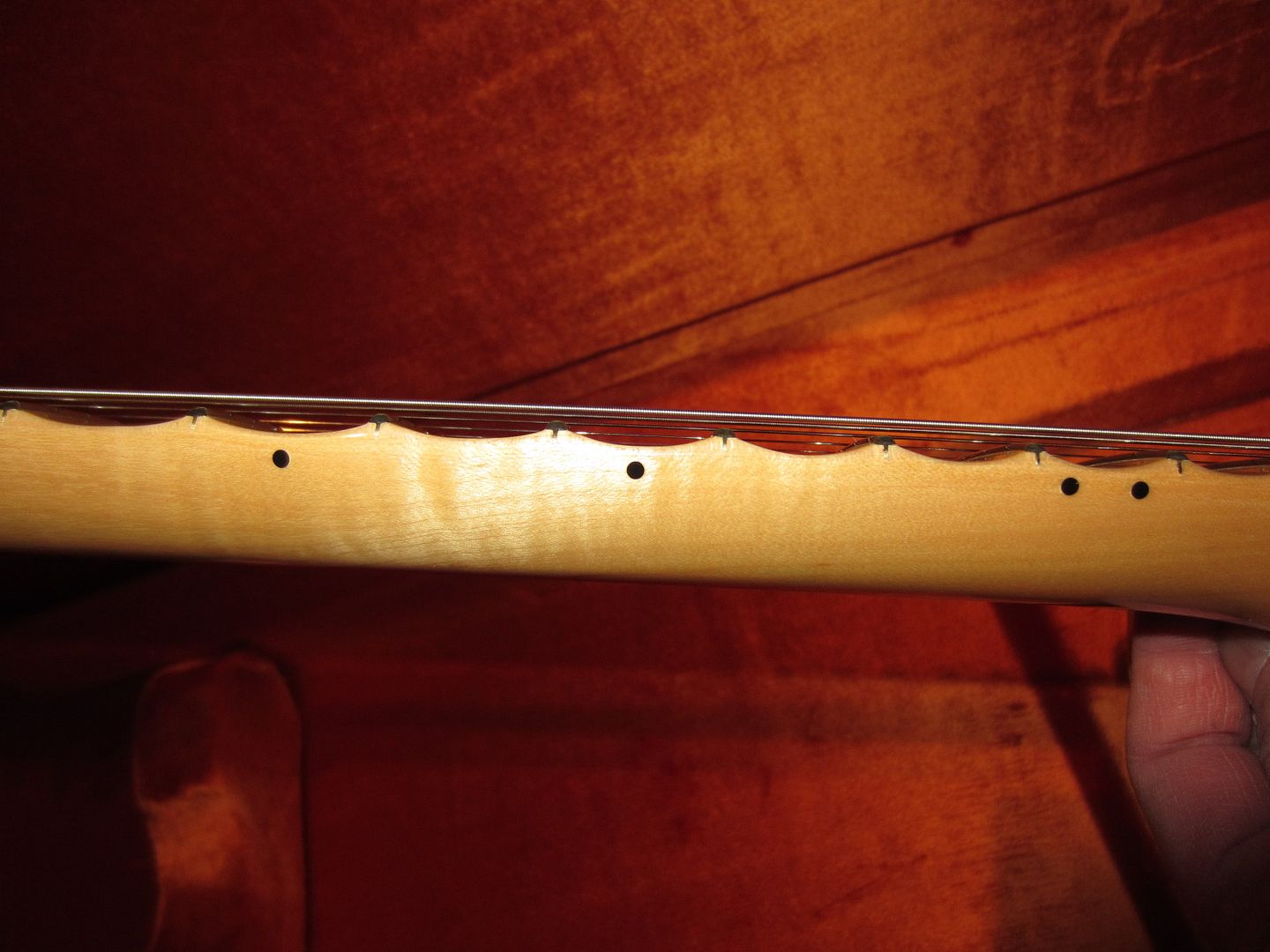 All in all I really like this guitar. It has a strong unplugged resonance which translates directly to a very touch responsive instrument plugged in. This is my first S/S/S guitar so the single bridge will take a little getting used to given that most of my playing time is spent with high output humbuckers. It has a great rock tone. Round with good string definition. Not sure yet how metal I can get with that bridge pickup yet. But I did buy it to bring a little different flavor to the arsenal of pointy Japanese guitars. Mission accomplished.
The scalloped board was an easy transition. Threw me for a few minutes but once I stopped thinking about it things went a lot smoother. So far it seems to need a little lighter touch which is great because that's what I was hoping for. Not really any impact on speed, just feels a little different. Haven't even set it up yet. Pics are straight out of the case.
I'll see how this all feels a few weeks from now but right now I'm very happy with this guitar. I went into this knowing it would probably need a bridge so I can't really complain about that. Fender builds a great guitar. Now if Amazon would get with it and send me my new cheetah strap and velvet waistcoat
. Unfortunately, I forgot to order a heavy duty cleaning cloth for Baconator grease removal.