Ibanez S2170FW Prestige.
Made in Korea
Mahogany Body W/ Poplar Burl Top
Ibanez ZR Tremolo
5 Piece Maple/Bubinga Neck W/ Gotoh Tuners & Prestige Inlay.
IBZ/Dimarzio Pups, H/S/H
Grabbed this thing used on ebay for $500, it's mint as tits. One nick near the cutaway/bolts, other than that, Tits. The neck is a little thicker than most Ibby's, but it's oddly better, and still....holy fuck. S Shape is obscenely comfortable, it is why I have Yet to buy an RG. The pickups are.. well let's jsut say i have better magnets on my fridge. How the original owner kept them in this for so long is beyond me. So you guys are gonna suggest me some pickups okay!
Now, for the porn.(I took the pictures with my DroidX, However it has an 8MP camera so I'm gonna go ahead and assume these'll be alright)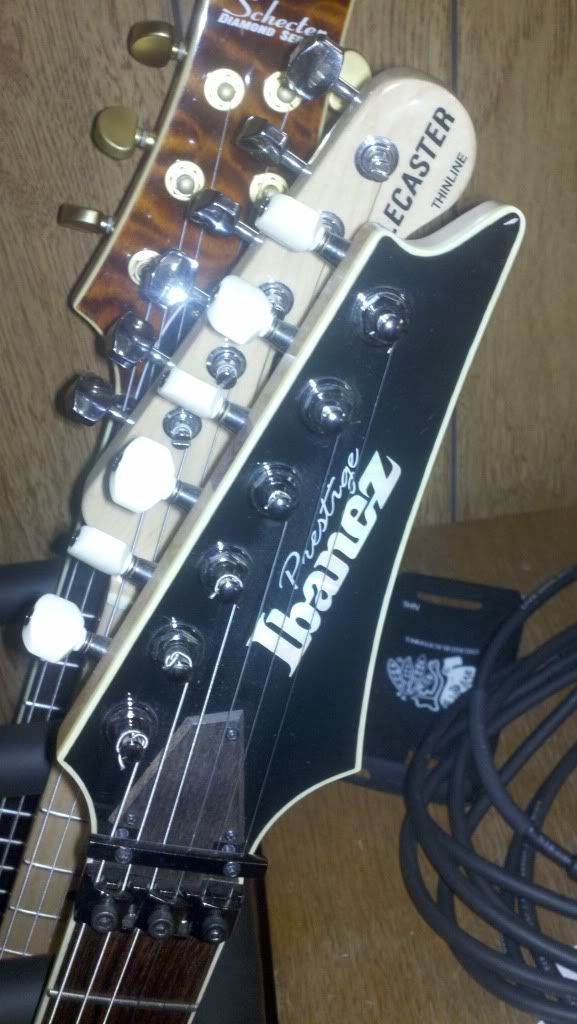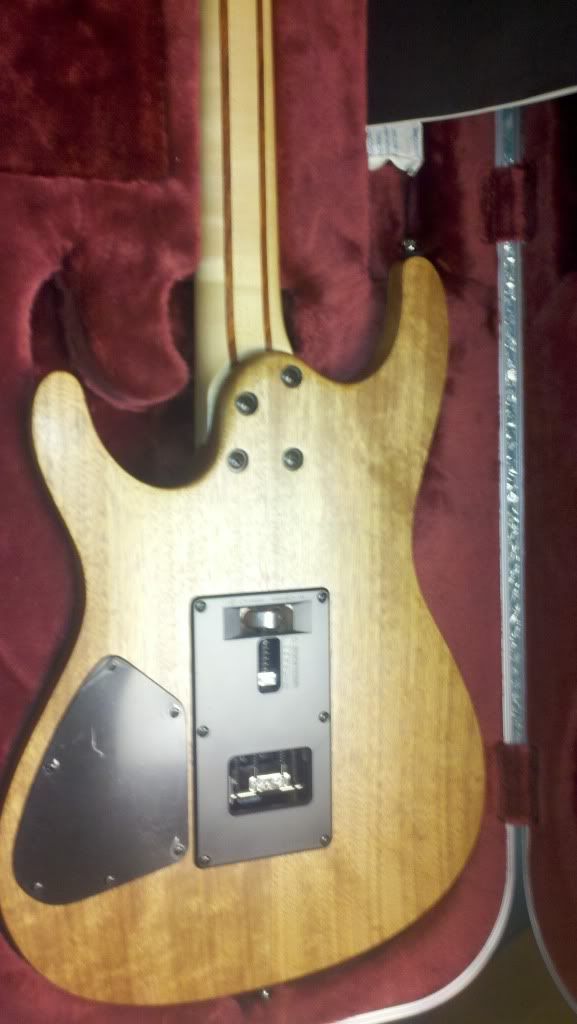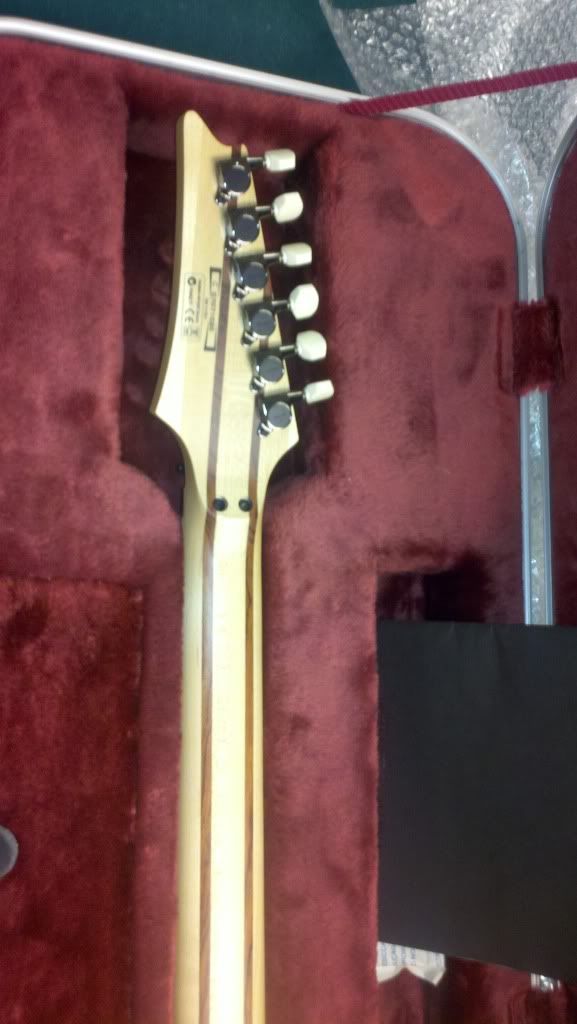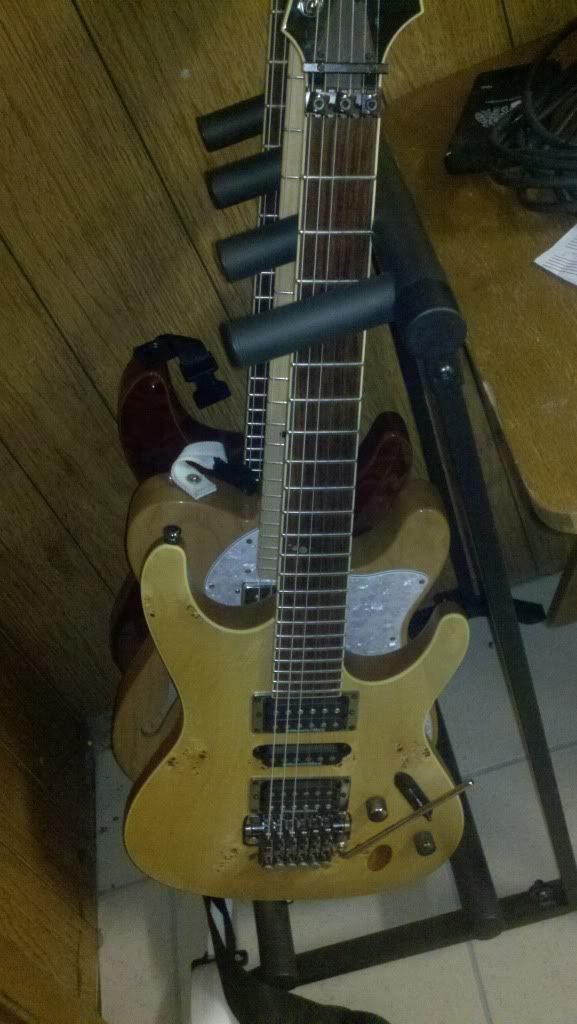 Also, taking pup suggestions so I don't have to make another thread! Think Born Of Osiris(The new reign, not the new fucking djent tones they use.) Thanks for looking, hope you enjoyed!