I bought this a while ago, I'm not the original owner.
But me want NGD thread!
I picked this up a couple months ago from a member on SS.org. I wanted to put up some pro pics, but we just keep forgeting to pack the nice camera whenever my photographer friend stops by. So here are some Iphone pics!
(You can check out the pro pics they took at the daemoness shop when it was first built on the website)
Dæmoness Guitars : Gallery - 'Jormungandr' 7 string Atlantean
Specs
Swamp Ash Body
Swamp ash/ Maple neck
Thickkkk Spalted maple cap
Rosewood Fretboard, Set Neck
Jumbo Gold wire Frets
ORF 7
EMG 81-7 Bridge/ 707 Neck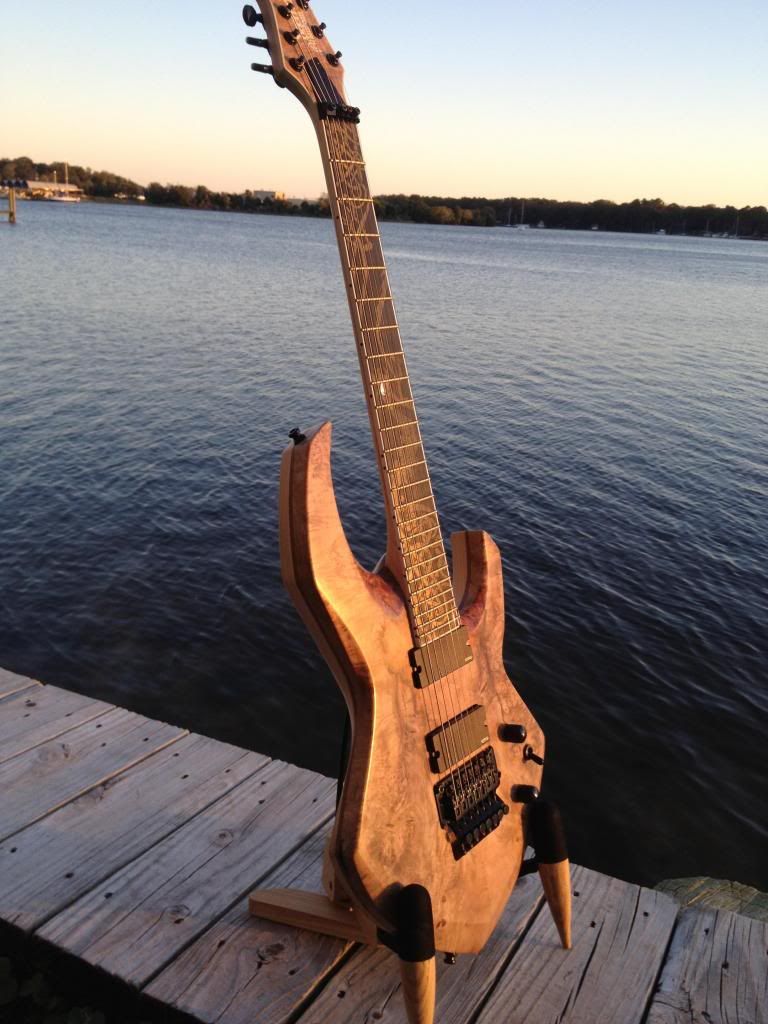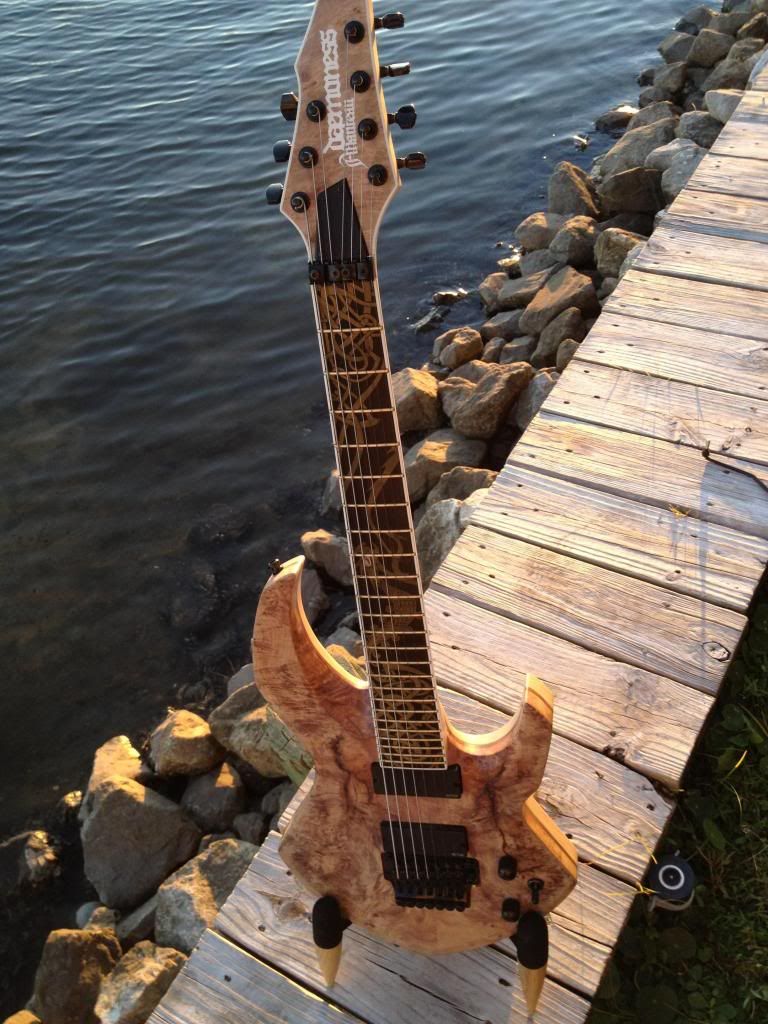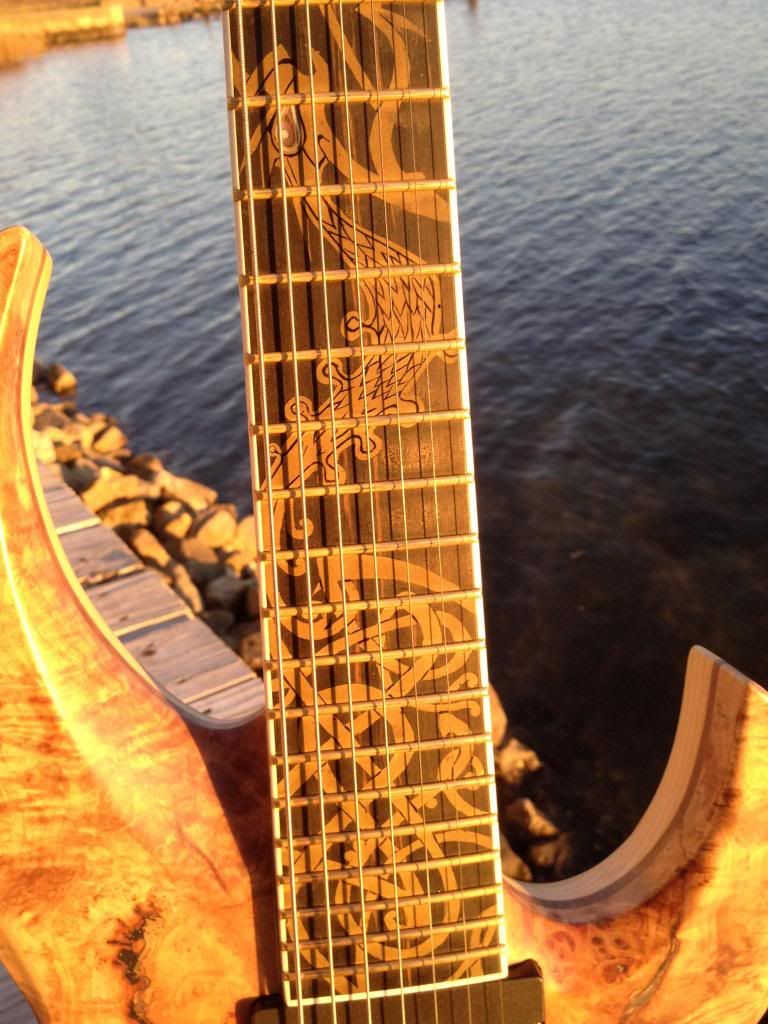 The Jormundgndr Dragon from Nordic legend is inlayed on the fretboard. It's sort of epic..
The Jormungandr Dragon is killed by Thor, shortly after Thor dies from the dragon's Venom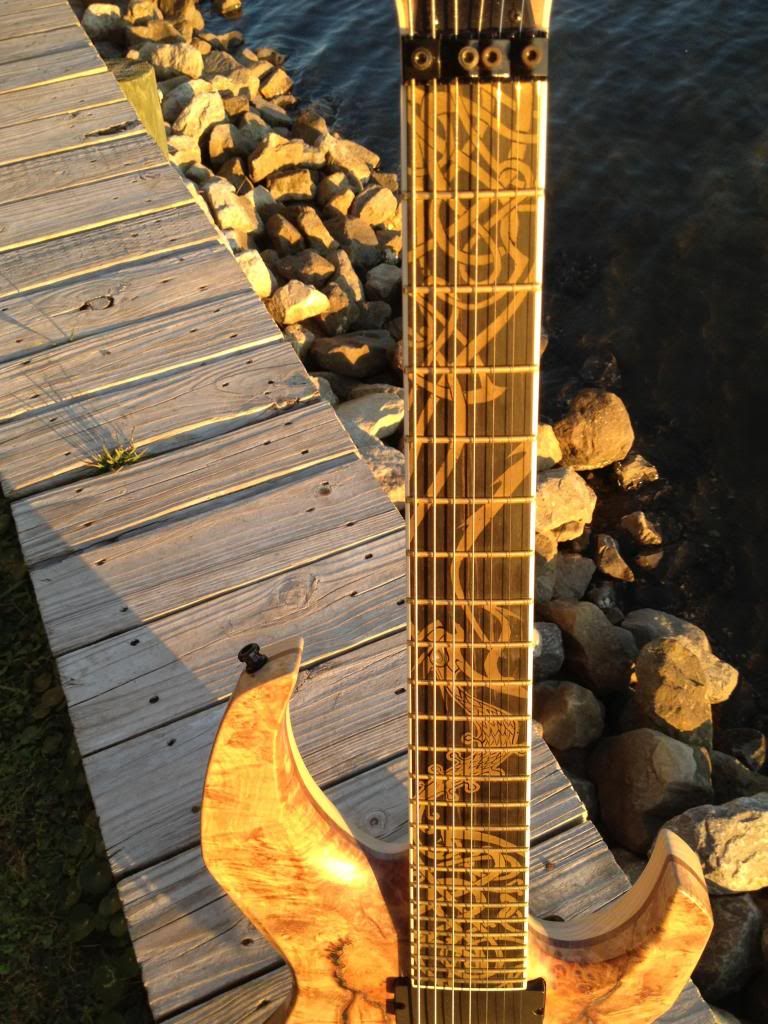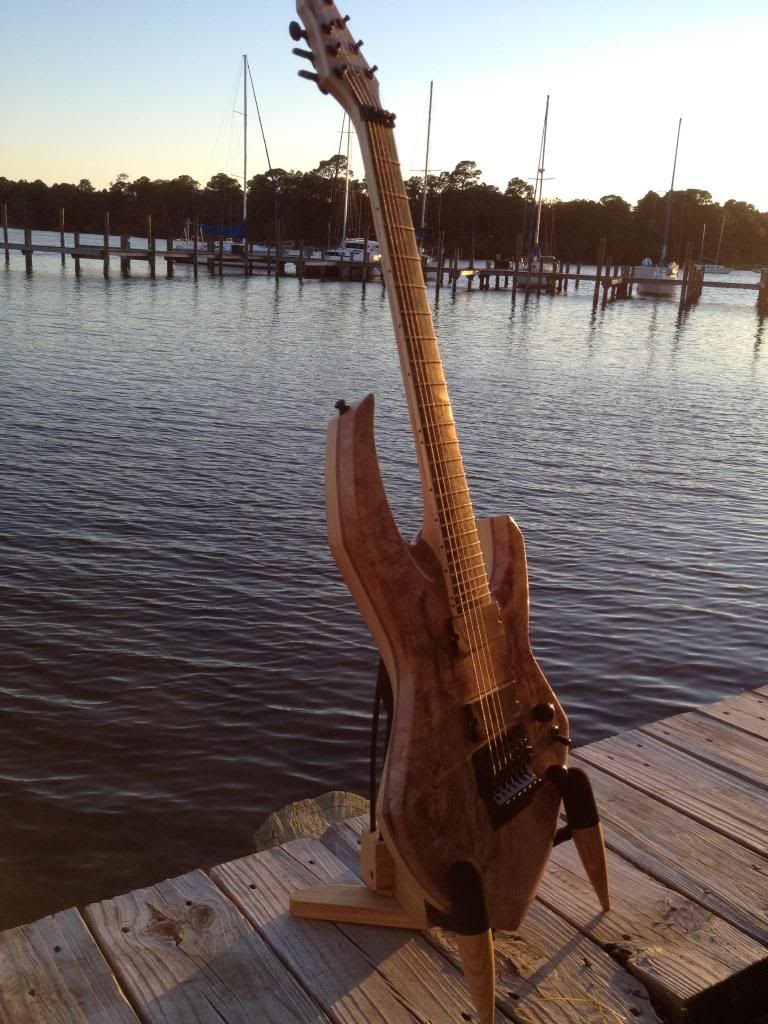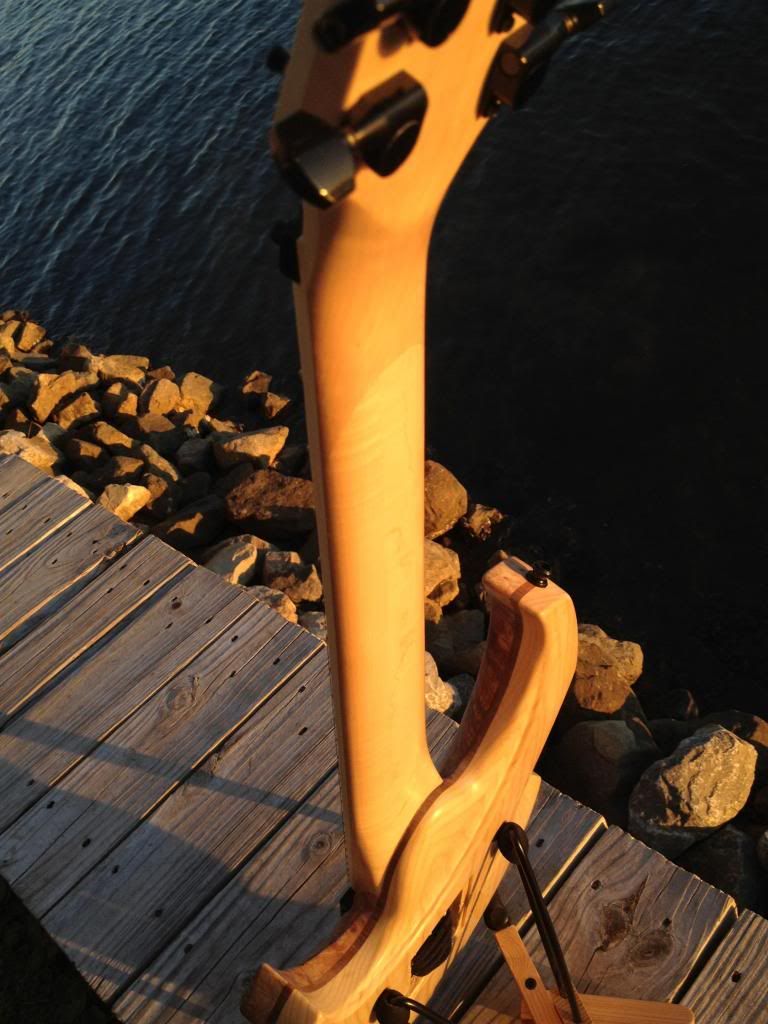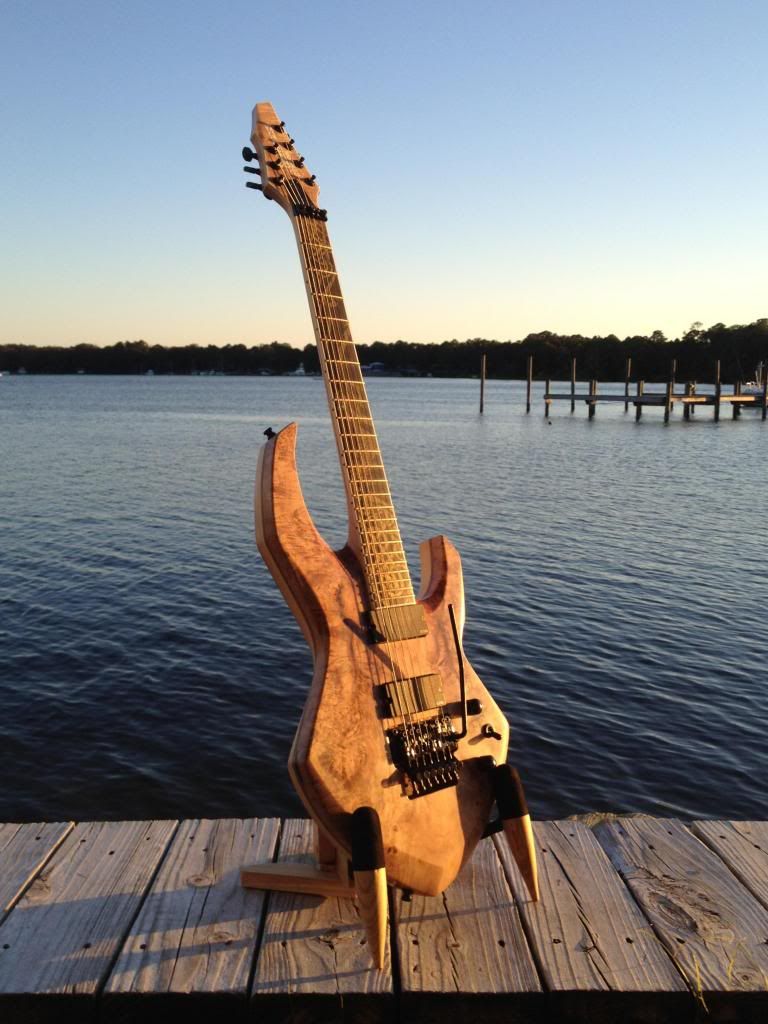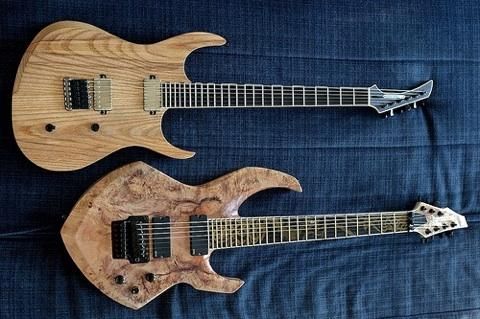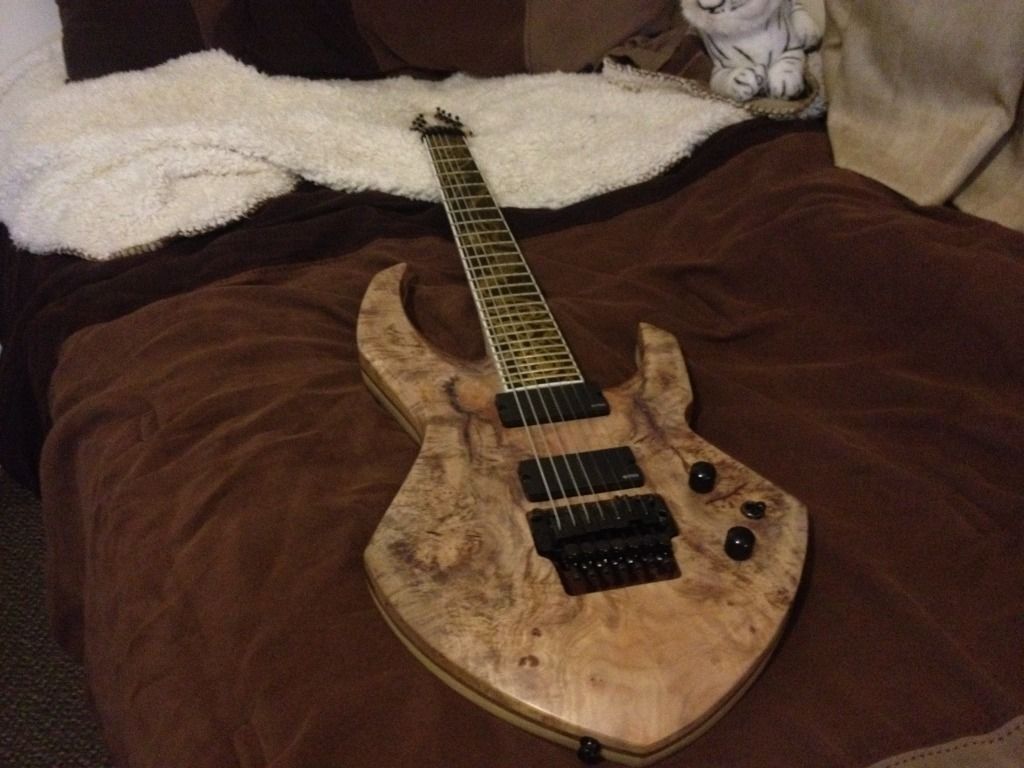 The case came with the guitar, I upolstered the inside. It was orriginally just black foam.
(with the pelt of of a Sabre tooth tiger, I killed by stabbing through the heart as it attack me.)
This guitar plays amazingly..obvisously look at. Do I need to tell you it plays incredibly well?
The action is so low it's just silly.
The neck is not super thin, but how could I summon lighting storms and bash Viking warriors in the face with a super thin neck? It would break duh.
The EMG's sound crushing.
Flat fretboard. It is a lot of guitar.
Sound Clip Daemoness Atlantean 7 EMG 81-7: