Black Water guitar Company Double II
This guitar turned out to be absolutely killer. Aaron really made an incredible guitar and I couldnít be more satisfied.
I didnít spec this guitar to be pretty; Iím playing grungy punk music and metal! It turned out to have an incredible charm to it, and has become my favorite guitar. The craftsmanship is immaculate.
Since the day it arrived I have been playing it so much the skin on my fingers has litterally come off.
My photographer friend came over last weekend and we had a little photo-shoot, pictures came out great! Beats Iphone pictures.
Specs
Ash Body
Thin 5pc Honduran Rosewood neck, 2 way truss rod
Ebony fret board 20Ē Radius
24 Stainless steel frets
Schaller Hannes Bridge
Hipshot Ultralights
Bareknuckle- Rebel Yell (Bridge) / VHII (Neck)
3 way JP style switch
light, solid and feels well balanced. IThe Body is also very thin, itís fun just to hold it!
I love the natural finish wood grain. It gives the guitar a really raw look to it.
No skimping out on wood selection when this was built, the piece of Ash used is immaculate.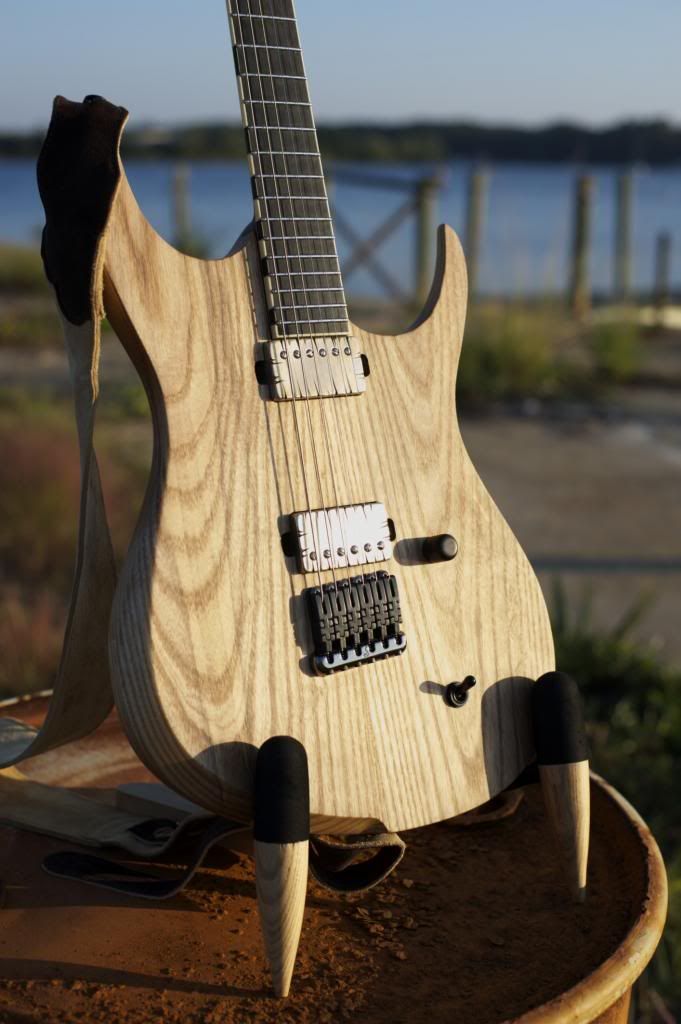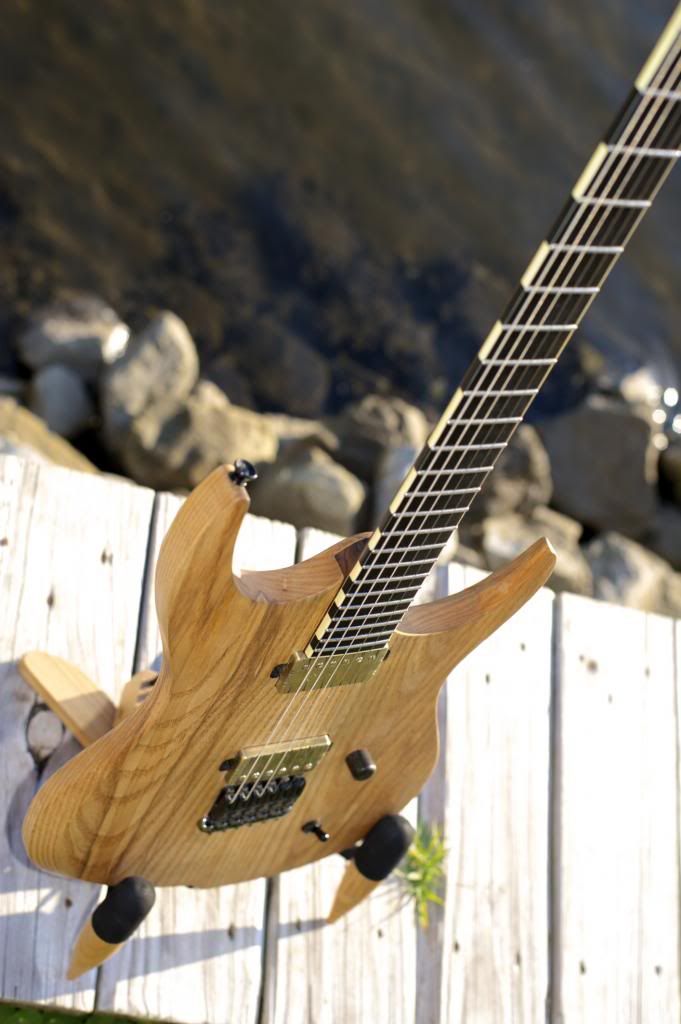 Sick Side block markers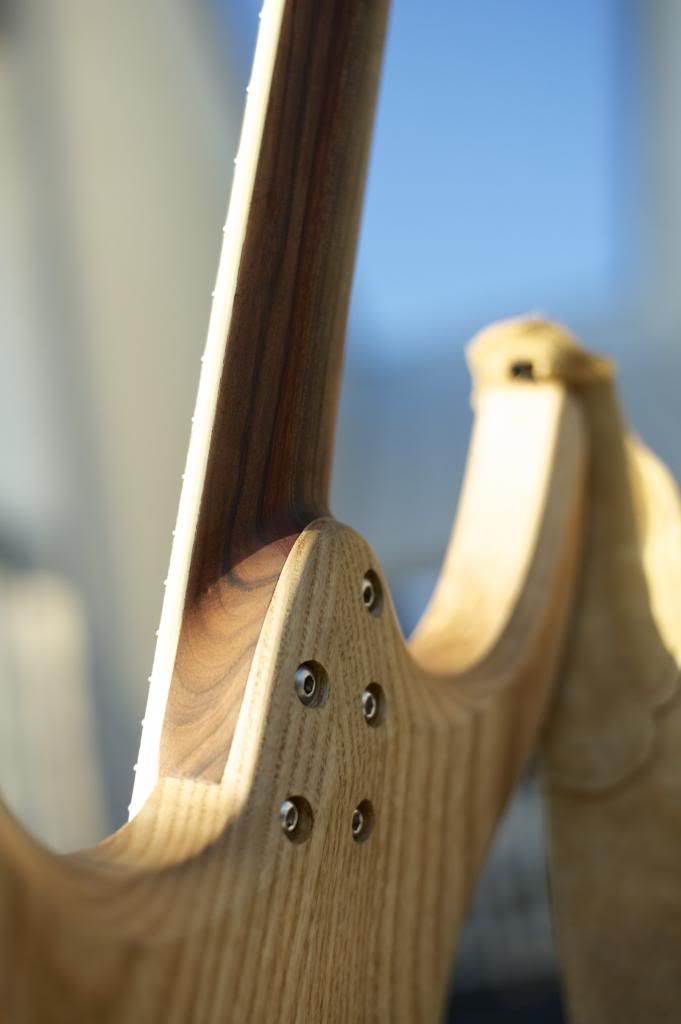 Very unobtrusive heel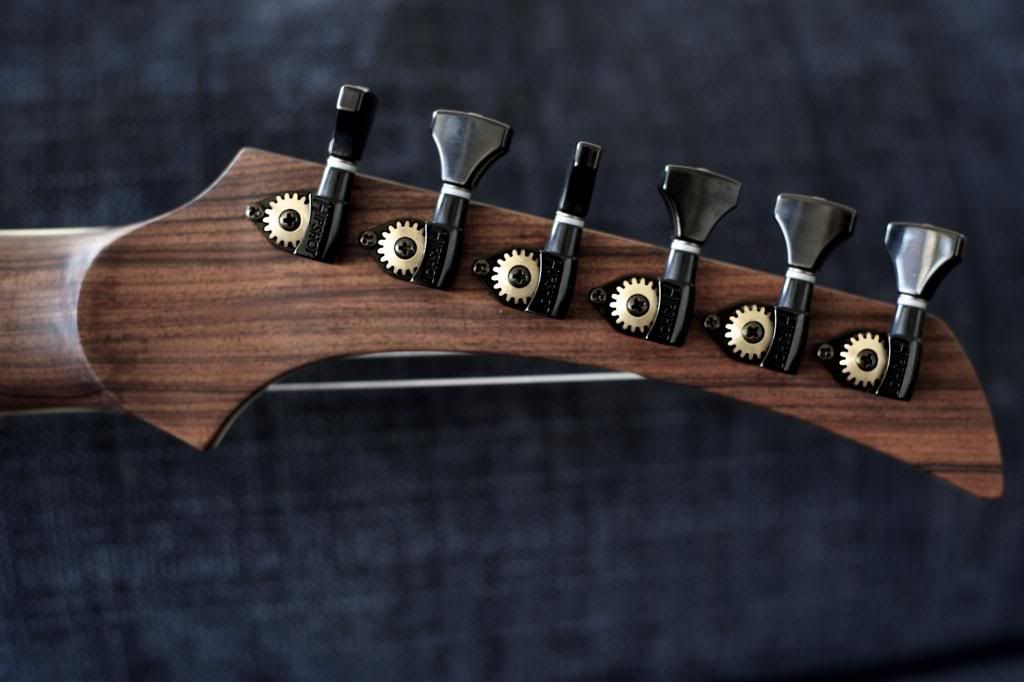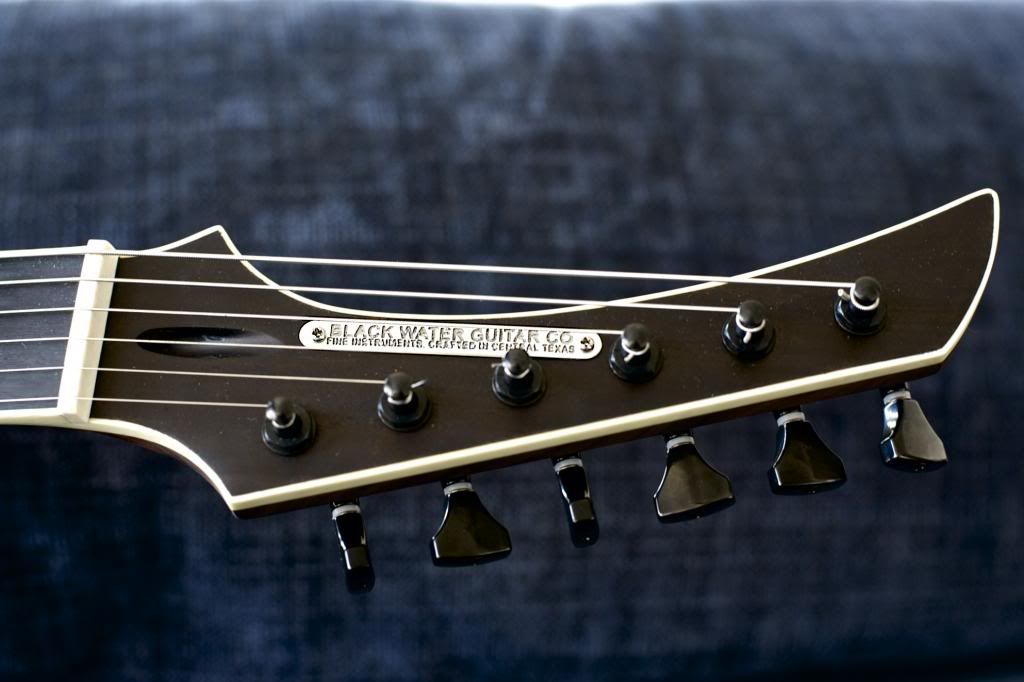 The Fret board is made out the blackest piece of Ebony I have ever seen. I thought it had to have been stained when I saw it for the first time, but it is in fact not!
I'm thrilled about the stainless teel frets, an issue I have always had was fret ware, and notes starting to buzz. Let's see how theese uphold to the test of time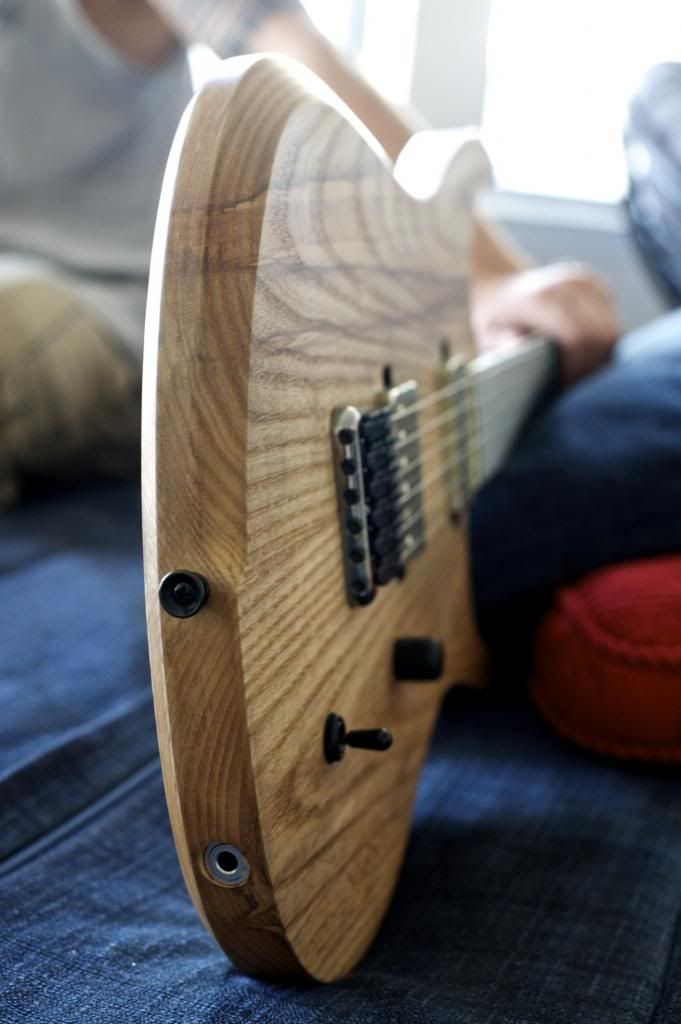 Schaller Hannes Bridge, feels like a dream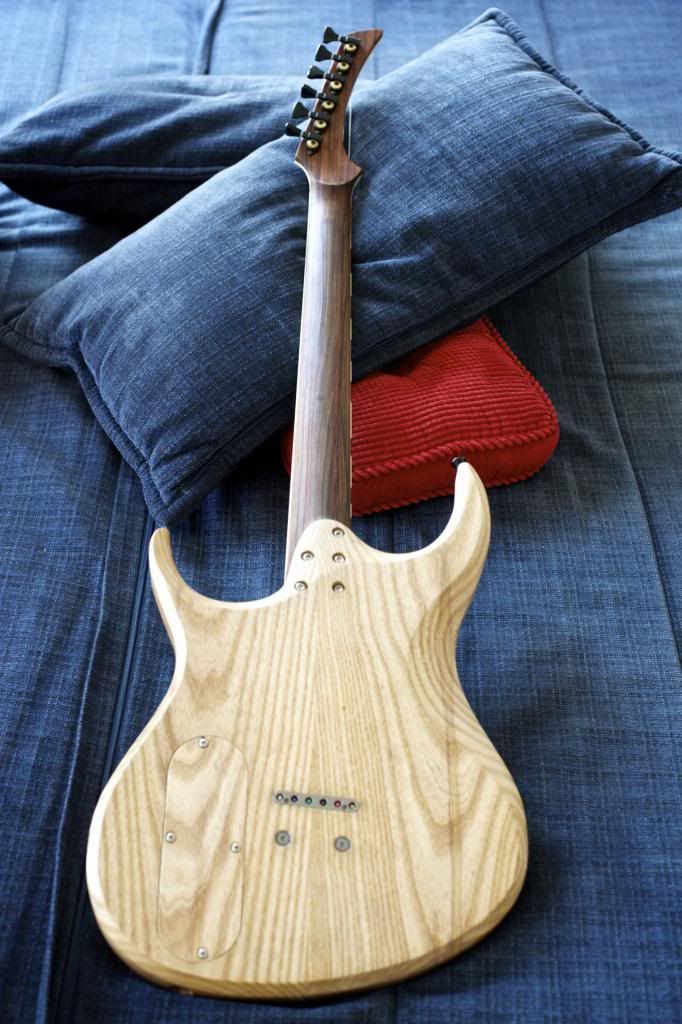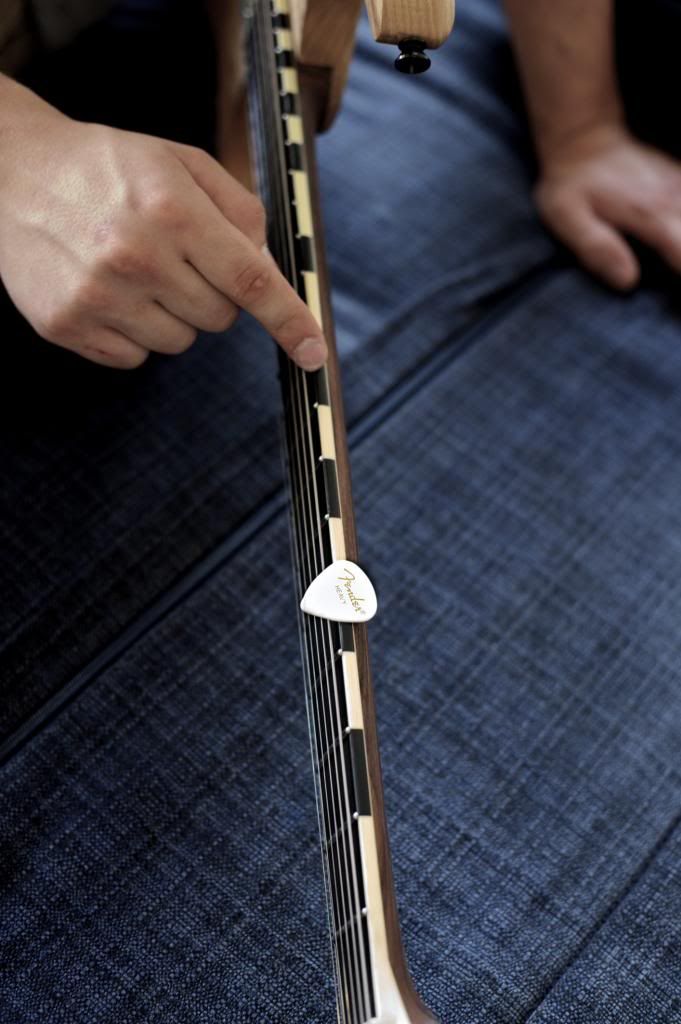 This is probably the thinnest neck I have ever played on, itís extremely fast. The neck has an organic feel if you will. The rosewood has a very pleasant, almost slippery feel, combined with the very comfortable C shape and skinny neck this guitar screams. The neck is thinnest around the first couple frets and very subtly increases up.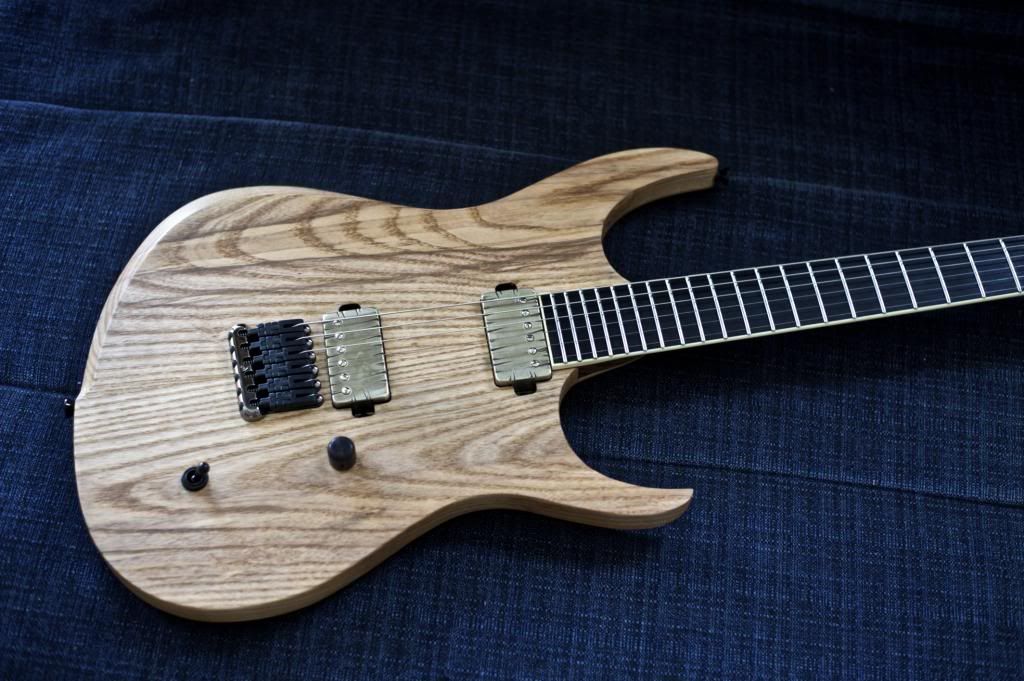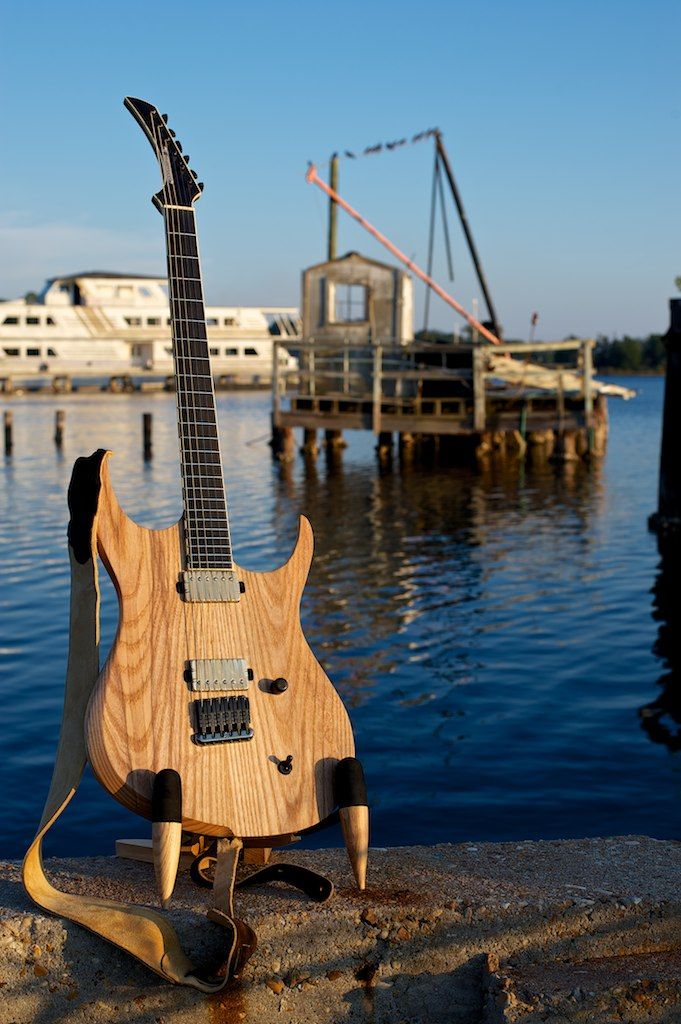 This instrument is very special to me, hope you enjoyed the pictures