The finish was like this but a little lighter: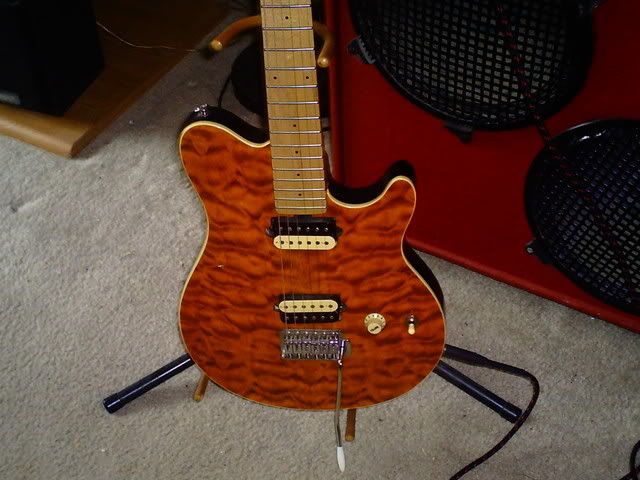 (random Google images pic)
It had some dead frets and had that Les Paul issue where it always feels like it's trying to slide off my lap to the right. When I played it on my left leg instead it was sliding toward my knee, but HOLY COW was it the best playing $150 guitar I've ever played.
Oh, it wouldn't stay in tune. The tremolo bar wasn't even attached. The strings sounded like they may have been new. I had to tune it like 5 times in the course of 30 minutes of playing. Does it have crappy tuners?
Oh and I prefer 24 frets and this one had 22, but it had great fret access. Maybe scallop them from 9-22?
I don't really need a new guitar and I shouldn't really be spending money right now but man was it fun.