Did some horsetrading this weekend. First, I swapped guitars with Noodles on Saturday. I traded him his old Les Paul Standard for his '87 Soloist. I got the LP from Crooks in trade for another guitar, so that damned thing has been all over the place.
Anyway, this Soloist is something special: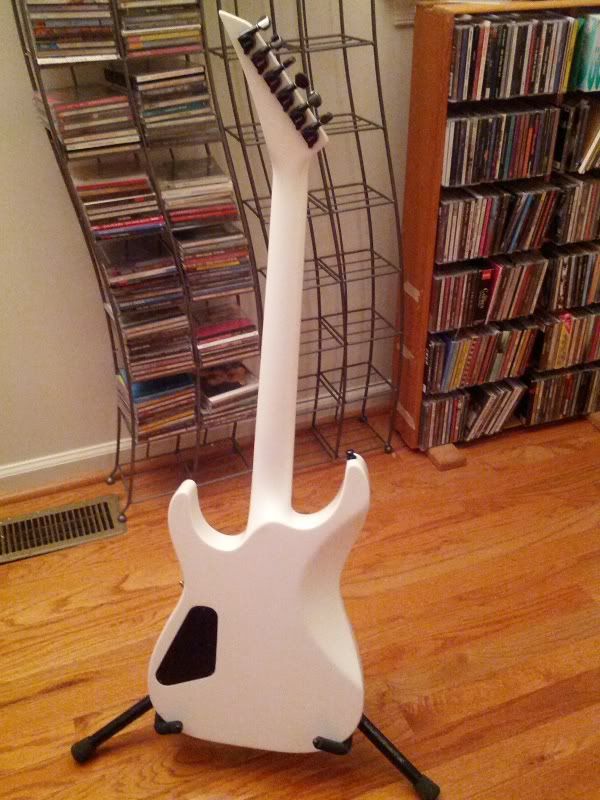 Today, I traded some gear at Atomic Music for this Japanese-made Fender Tele. It's a '50s reproduction (bridge, PUs, tuners, logo, neck carve) and is an absolute tone monster. Totally destroyed the American Standard Tele they were asking $200 more for. Nobody ever tells you how much fun Teles are when playing with tons of gain. It screams. And you can legitimately play jazz on the thing with the neck pickup.