New Bass Day, unfortunately not mine...but a loaner...so it's mine for a little while.
Borrowing it to track bass for my album.
The 9 volt is dead and I don't have any.
I'll have to go grab one today and post up a clip of this monster.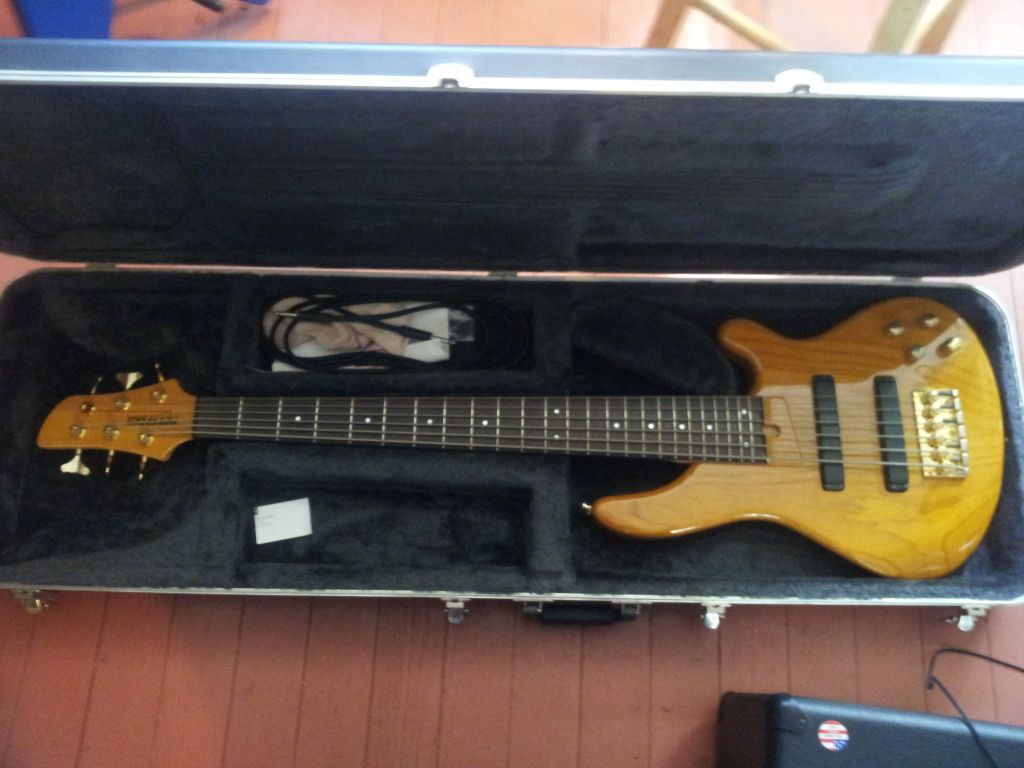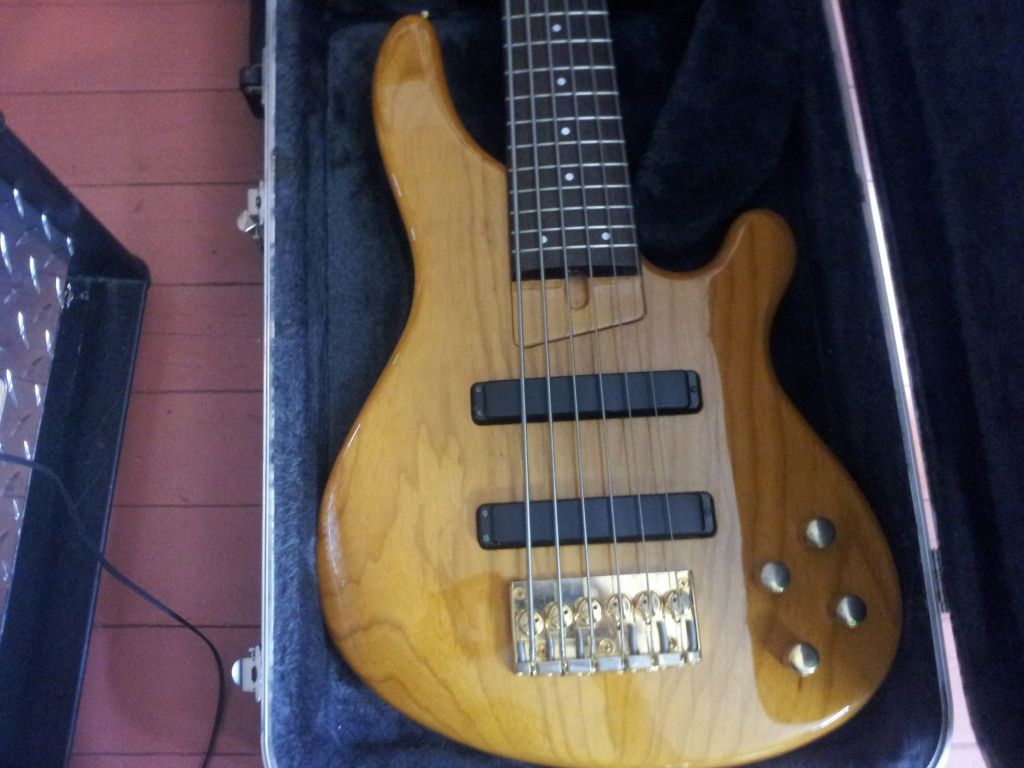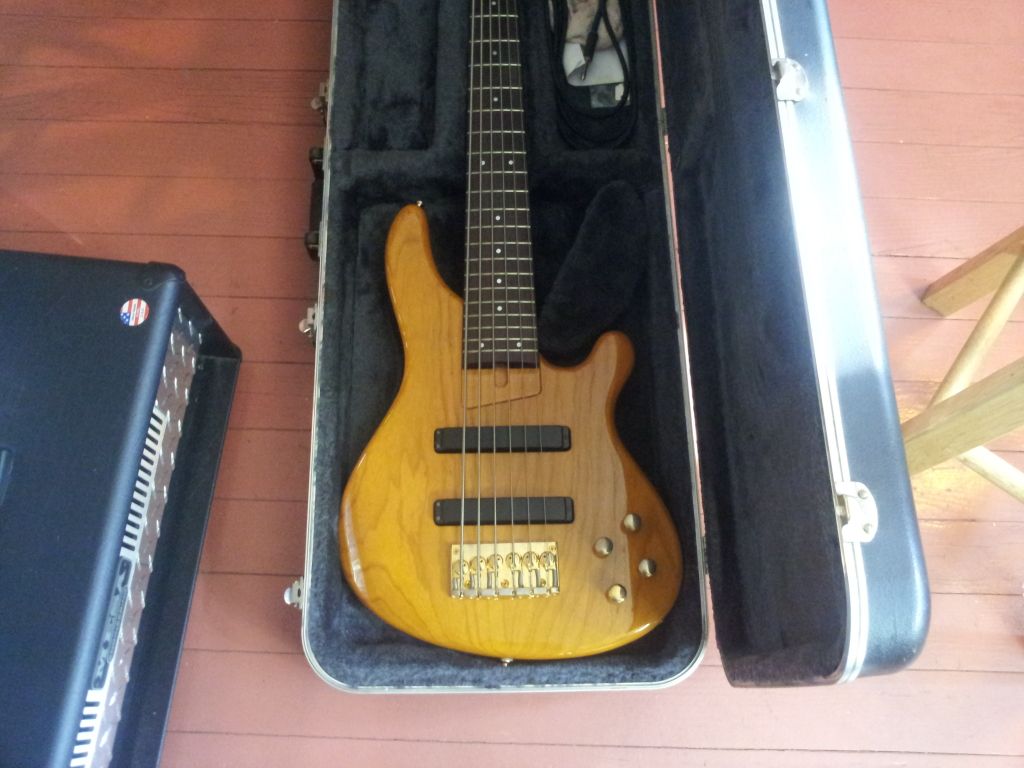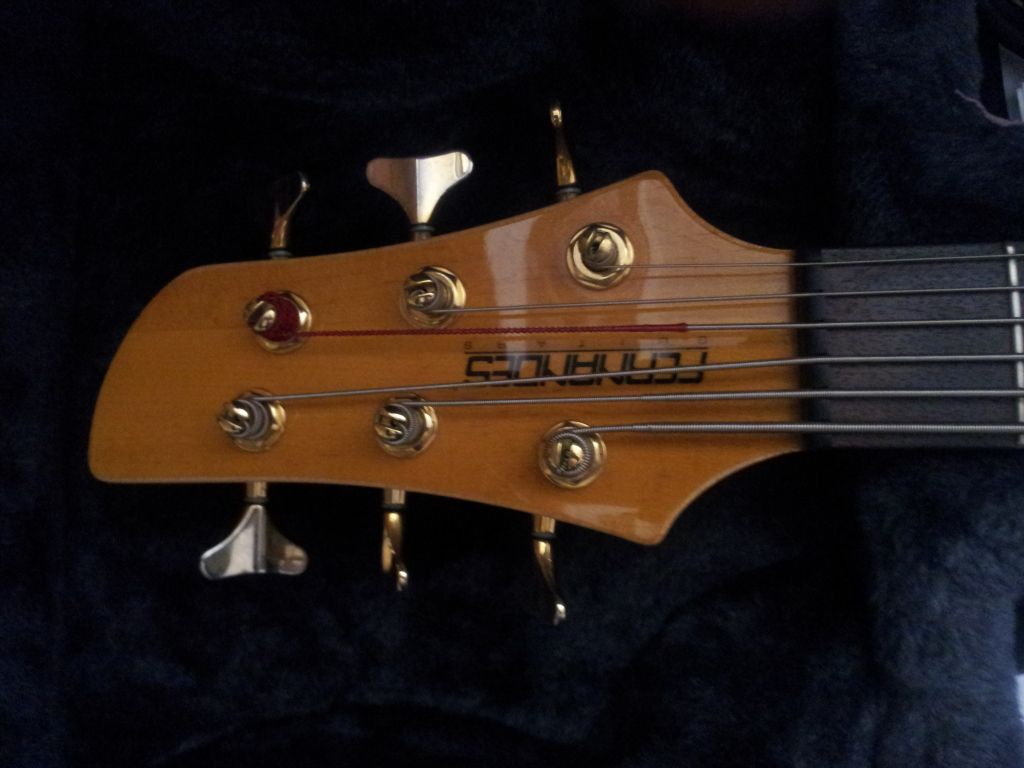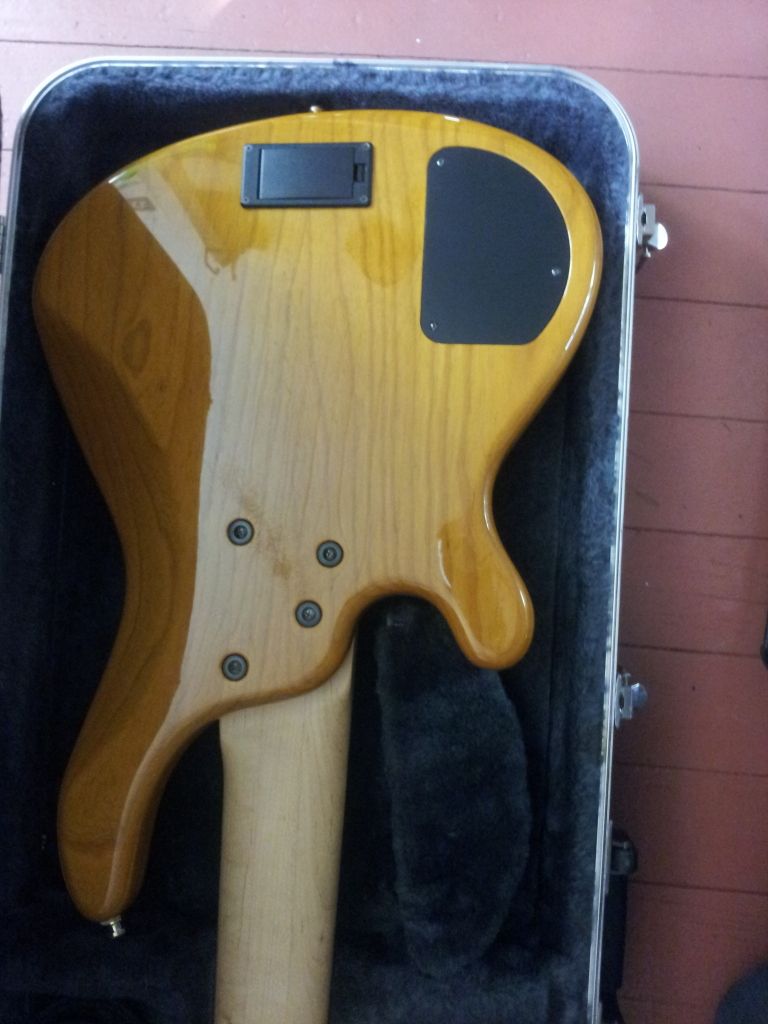 It's also a shame that Fernandes doesn't make these anymore. The neck is phenomenal and the body is a Nice piece of Ash. I'd love to snag one of these used, but I don't think i've ever seen another like it for sale anywhere.