Soo my 2 year wait is over! Had this same guitar (spec wise) 2 years ago new, hit rock bottom with my ex and to salvage the relationship sold nearly all my music equipment to get Her, my son, and me into an apartment and all set up. Well, sold it all, now i'm not with the bitch so I've another one!
Just got this about 2 hours ago, what a frustrating ordeal. I wasn't home when they first tried to drop it off so i was bummed i wouldn't get it til' tomorrow. I called UPS and the first dude said that i couldn't pick it up at the hub and i was SOL so i was like fuck this. Then i was reading on Google and a bunch of people said they've done it so i said what the fuck maybe I'll get someone who knows what they're doing. Bam 10 minutes later i get a call from UPS saying my package is back and i can come get it! On with the damn pics!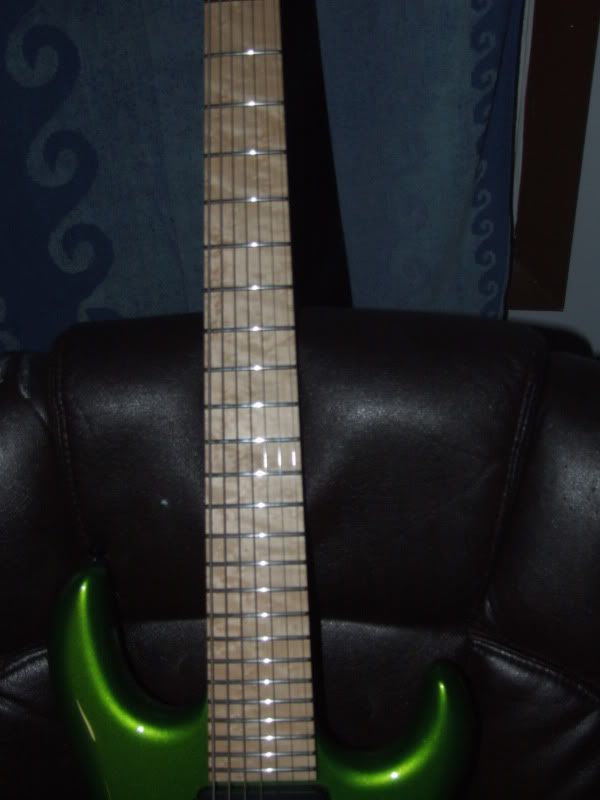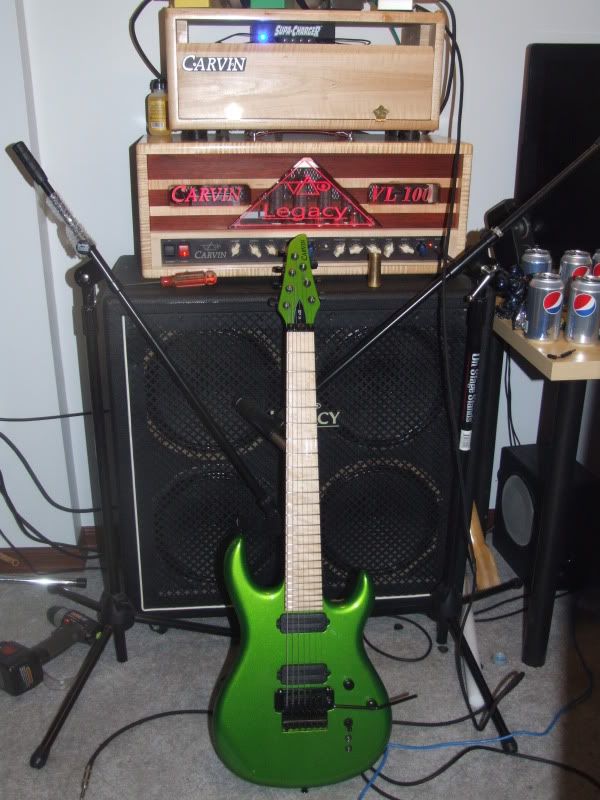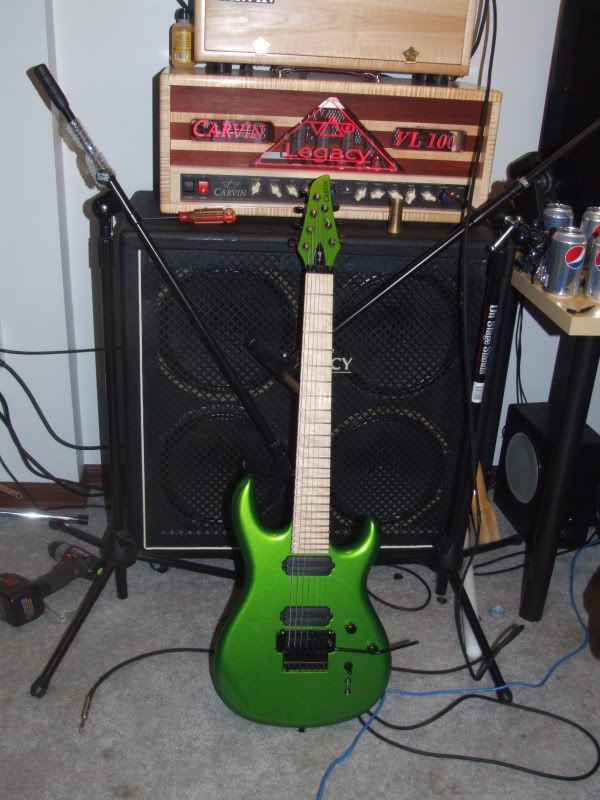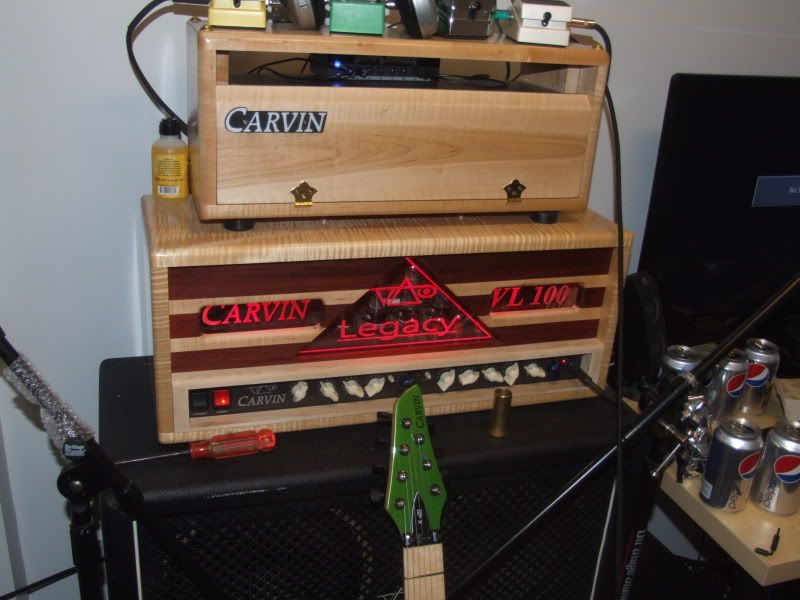 Group shot.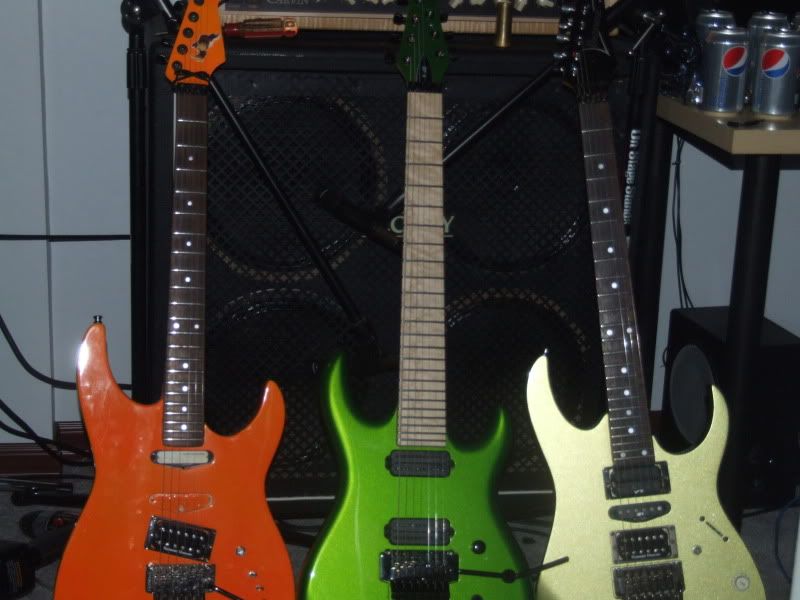 Theres a couple tiny blemish's, but i definitely won't be sending it back for those. Some minor paint smudge near the nut on the neck on the underside, and what seems to be red pen on the fretboard side. No biggie. Kickass guitar! Restrung with 9's, really think i may want to upgrade the bridge pickup though.
BTW- Yes i like Diet pepsi lol. The orange guitar is a Kramer pacer USA, and the Ibanez is a 2000 RG570 in sour apple which I'm debating on selling.