picked this up a few days ago. it was a christmas present to myself
.
as most of you know, i'm not really a V guy. hell, this is the first V i've ever actually owned
, but i've always had a thing for white "King V" style guitars, so i couldn't say no to this one.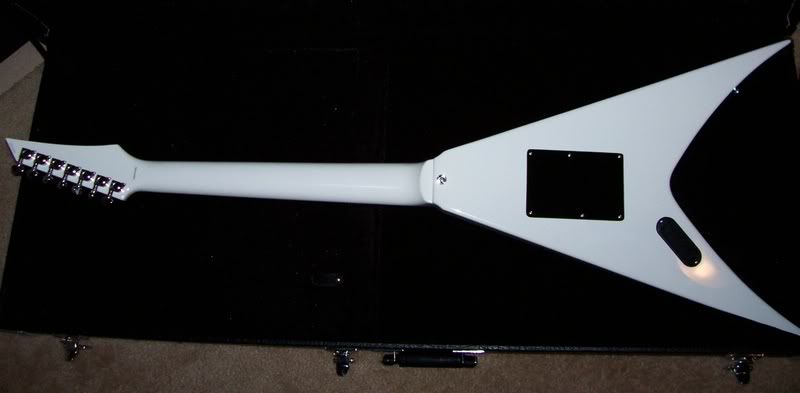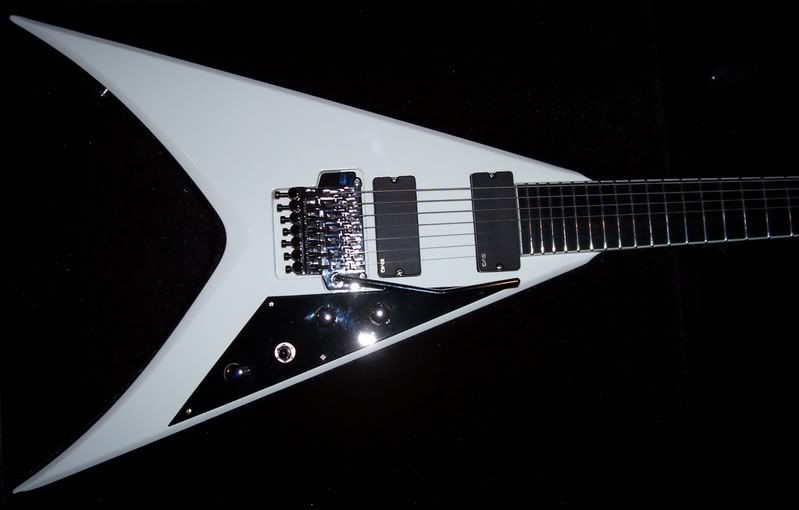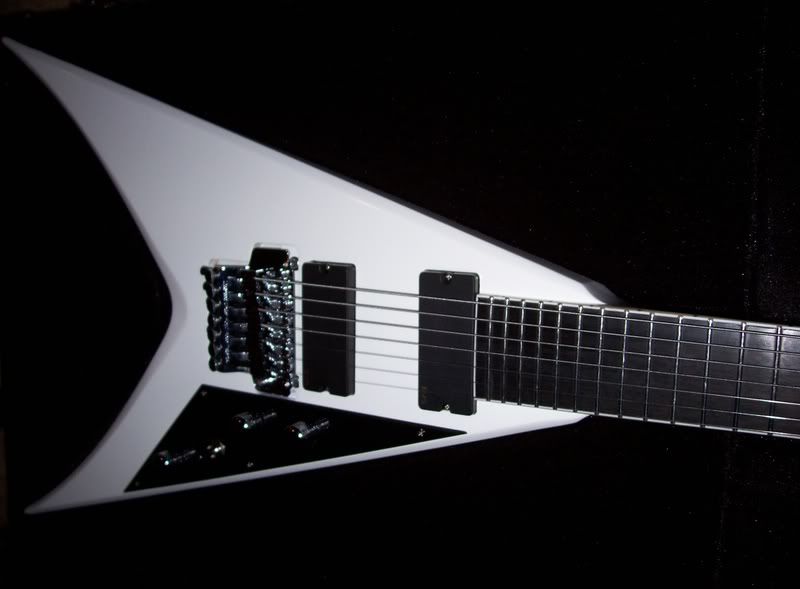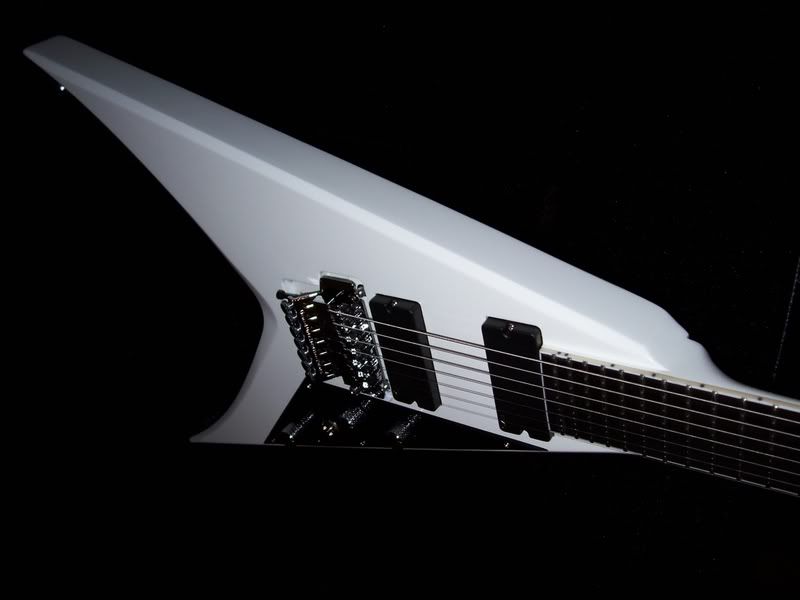 EMG
. these will be getting ripped out ASAP.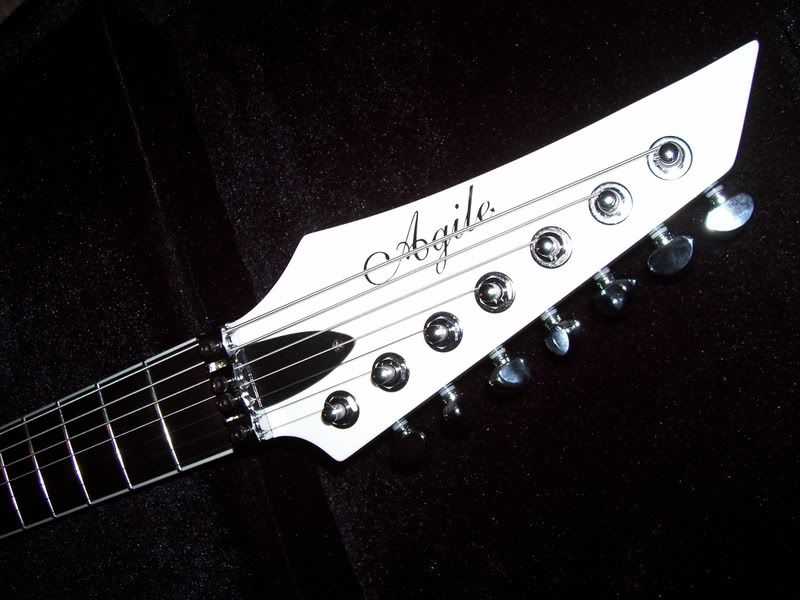 so anyway, this guitar pretty much owns
. it's definitely on par with my Agile Septor Pro 727. even with the EMGs which i detest, it sounds huge, and feels very solid. it has quite a bit of weight to it as well, which i like. i really have no complaints. like my Interceptor, when set up right, the trem holds tune fine even with heavy abuse. frets and finish are also really good.
now, like every other Agile NGD, let's get to the damage!
the only real flaw i can find on this guitar is a small gouge in the fretboard under the 24th fret. it's barely noticeable in person.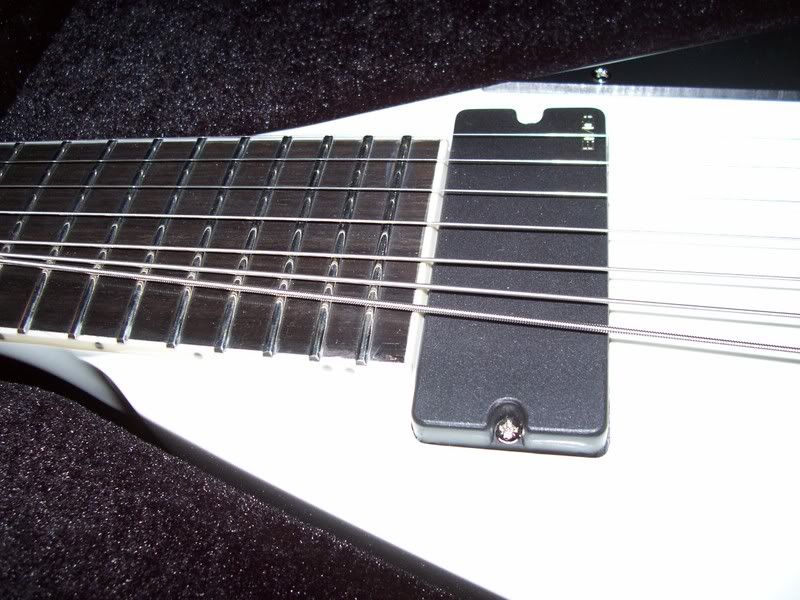 oh, and i already have some Bare Knuckles coming for this as well
. should be interesting as i haven't heard of anyone with a 7 string set of them. i'll give you a hint, they're named after a Thin Lizzy song, and it's not the Cold Sweats
http://www.youtube.com/watch?v=UKvIK...e=channel_page