Well, I FINALLY found an RG550L maple neck from the same time period as this guitar. Took me a year, and I paid out the nose for it, but it was well worth it. Probably double what I should have, but I don't know the next time I'd see one pop up, so who cares
I've got a guy in the bodyshop at work willing to match and paint the headstock, and apply the decal, so I can get it looking like it really should.
Any of you Ibanez guys know whether this would have had a black headstock, or a coral mist? From what I can see, it should be coral mist, but I am having a hard time knowing for sure.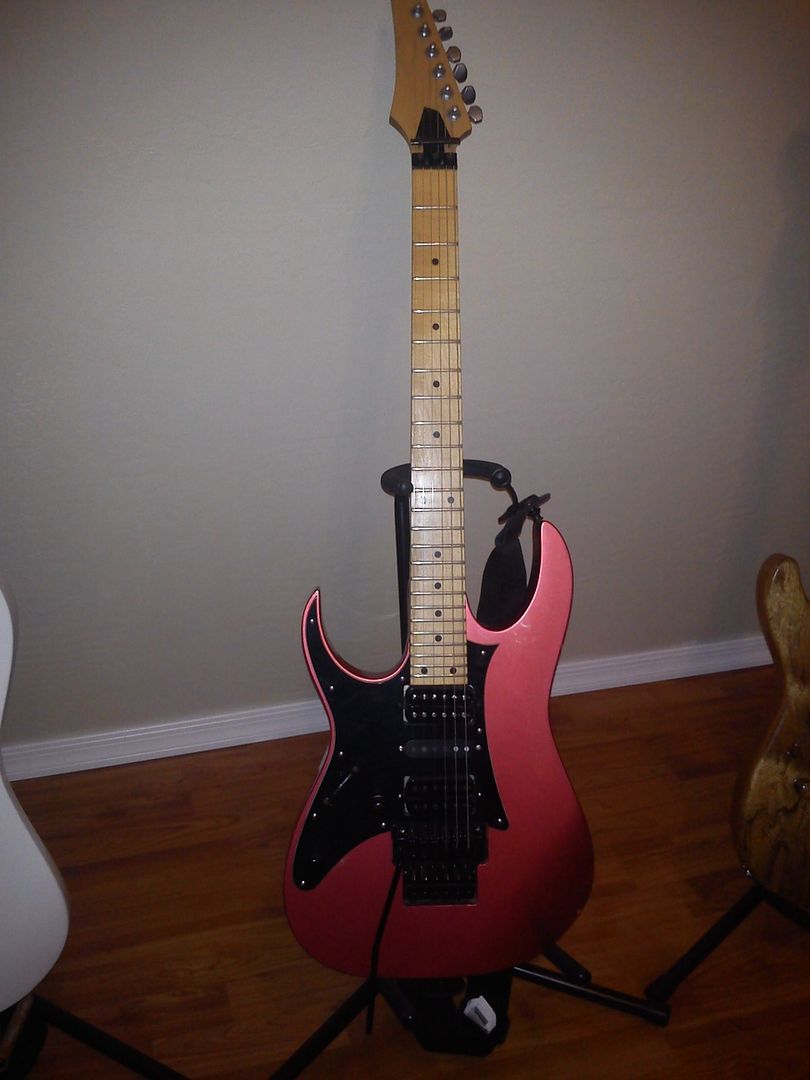 both the RGs
Everything I've got at the moment.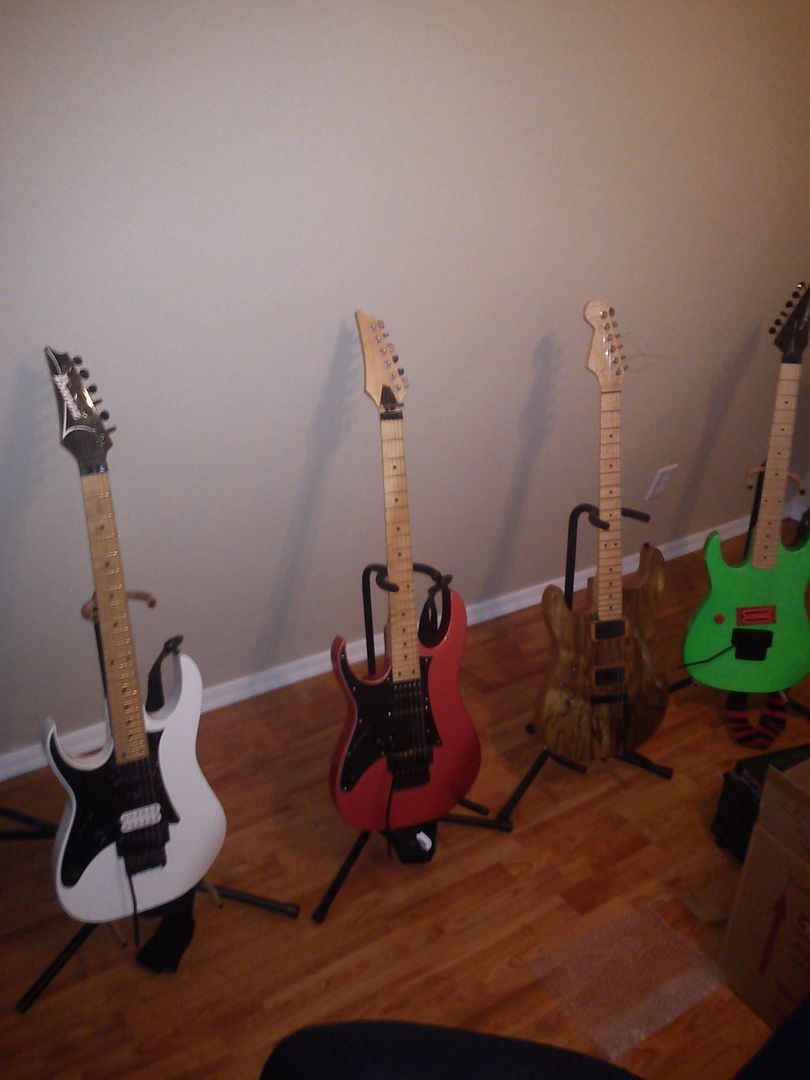 Quite the step up from a rosewood board.