Sooo after patiently waiting for this thing to become available, mine finally arrived yesterday. I guess these are pretty tough to get right now..i special ordered mine the day it became available from guitar center online (had a bunch of gift cards from christmas) and it was the only ONE they had in all of guitar center distribution. So im super stoked that i got one of the few that are around right now. BUT....i did have a pretty serious issue..ill get to that at the end..heres some pics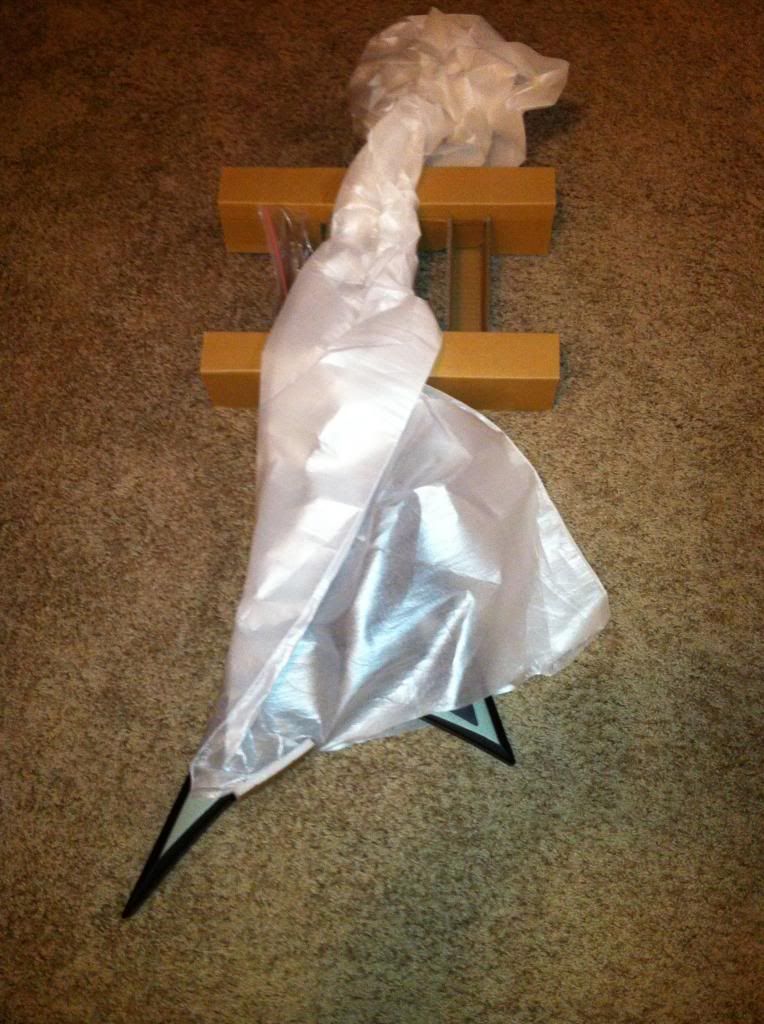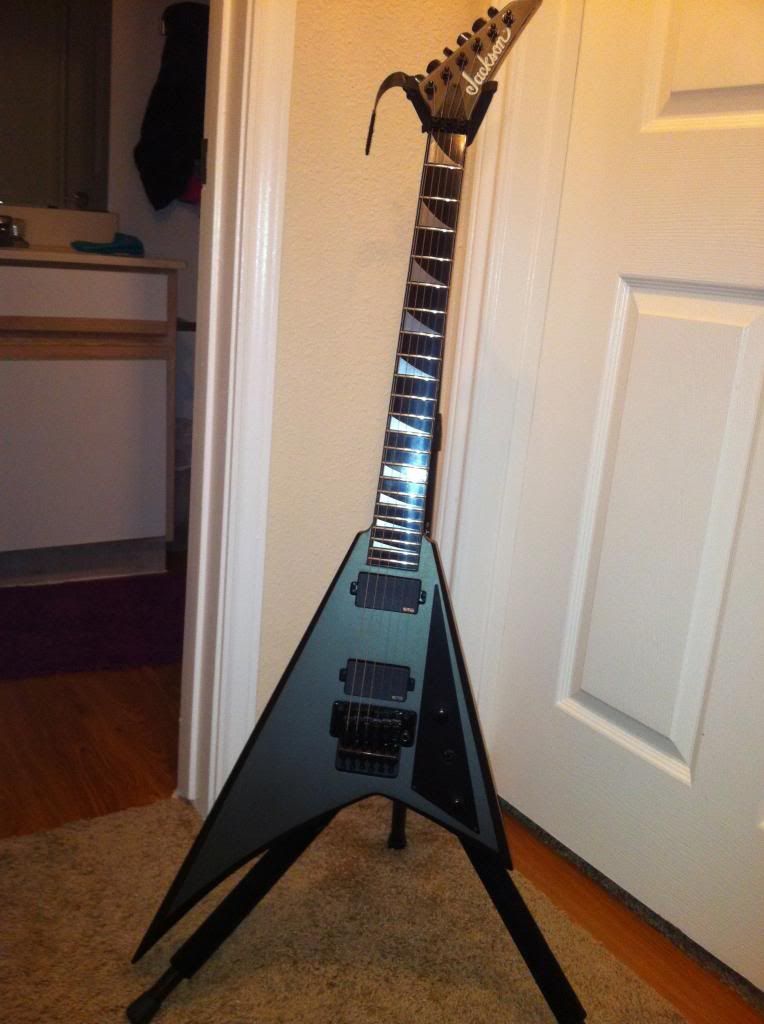 Check out that binding!!!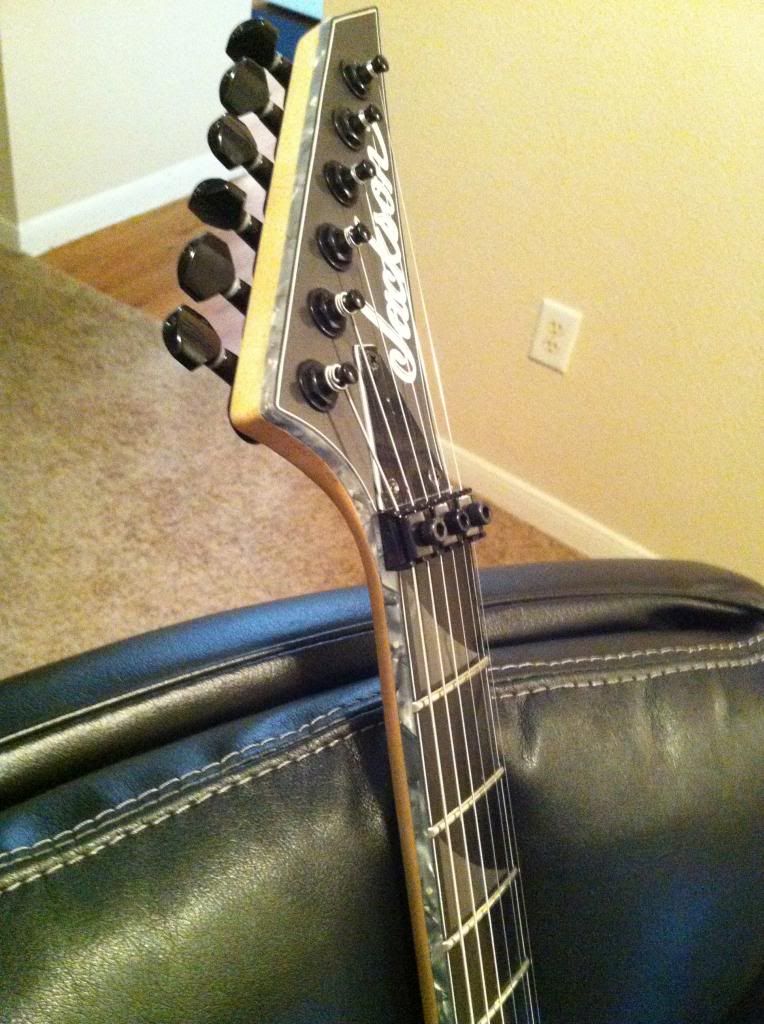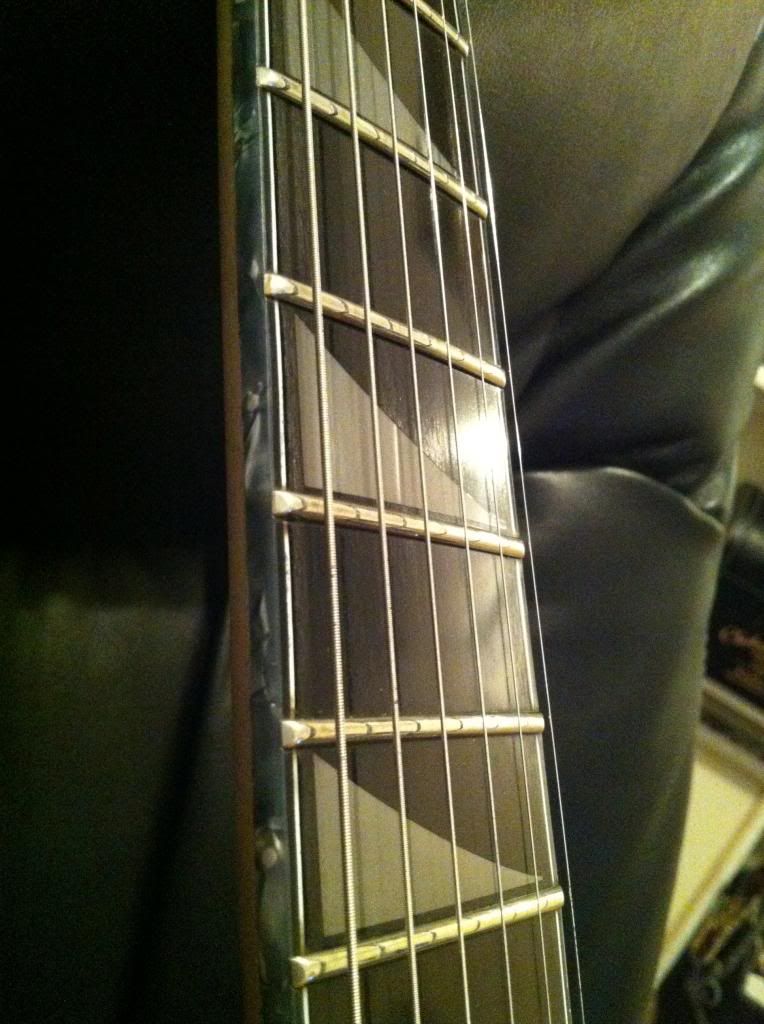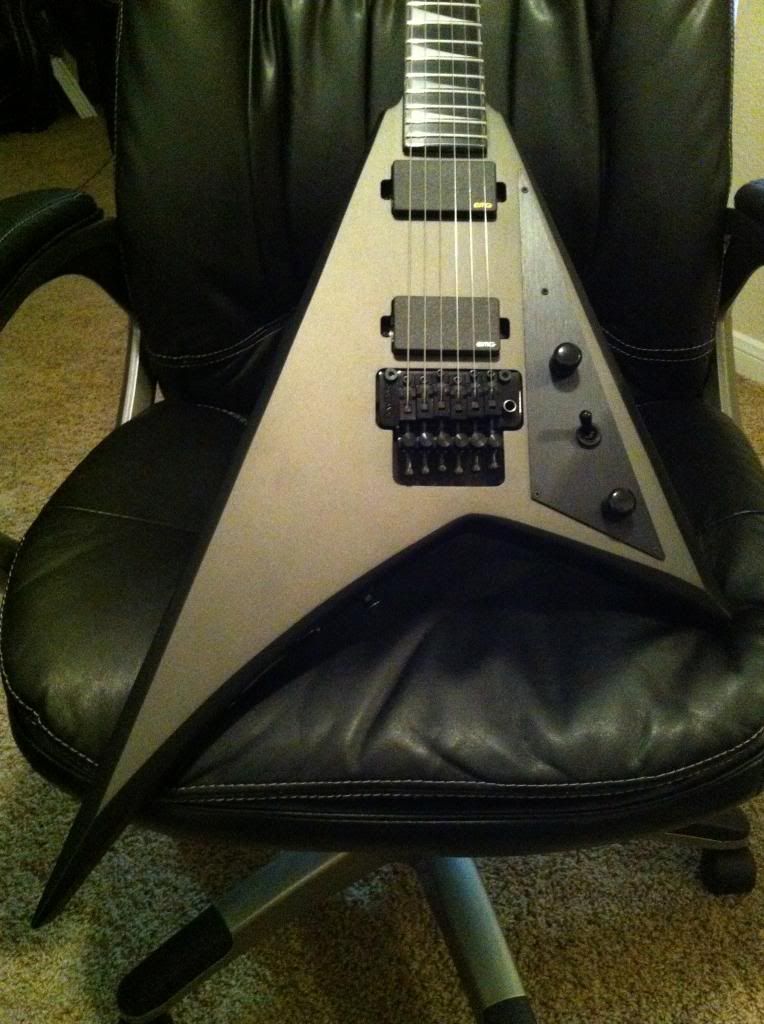 Brothers!
So yeah its pretty sick. I worked all day so i havent gotten around to playing it yet but I'm definitely gonna rip it up tomorrow...NOW, i mentioned that i had a serious issue with this thing. I had it shipped to my local guitar center, as i dont trust it being shipped to my apartment, and now i really wish i had shipped it to my place because of this...
yeah....extremely upsetting. when i picked it up at guitar center the sales associate brought it to me from the back in-hand, out of the box. i was pretty surprised by this as with every special order ive ever placed, i receive the box unopened. i was later told that this was highly against protocol. the guy was confirming my order, and i had to ask him if it came in a box and if he had it in the back. he kinda looked at me strange and said something like "oh, uh, yeah...let me go look" he brings the guitar back in the box (which also had the whammy bar, alan wrenches, and dunlop strap locks in it!) i was a little irritated at this point but too excited about the new guitar to get mad about it. so i get it home and take it out of the box to play it and then notice that hideous ding on the corner!!! i was infuriated! i checked it out at the store before he took it to the back to get the box and i didnt notice it at first... i didnt want to make any accusations but I'm assuming that he dropped it or something along the way. Naturally, i set out this morning to go have them order a new one to replace it...but after a chat on the phone with Jackson/Fender i quickly realized that this was not an option for me. Jackson only had 2 left of these in their warehouse and they already had multiple orders fighting for them. And then i was informed that another wave of these probably wont be seen until May or even later...i wasnt gonna wait 4 months for a guitar i already paid for and should have in my hands...super bummed!!! But anyway after about an hour or 2 of haggling with the guys at guitar center they gave me an offer i couldnt refuse. Still sucks about the chip but I walked away happy and am still super stoked on my new ax!!!
oh and by the way, thats an 81 and an 89 in there. not 81/85 like the website says. so i have the coil tap option. i might record some leads with the 89 but i dont have much use for it other than that, so im gonna throw in a brushed chrome 81x/60x set in there that i have lying around