Great price on these so I figured why not. Ryan was a douche and bought the one I texted him about so I had to get a plain one instead.
I can't say I'm a fan of the pickups, the bridge is alright once you raise it a bit but the neck is terrible and is pretty high already. Split positions sound awful too but I don't use them much anyway, the coil-split on my Invaders in the Syn Special are a hundred times better.
Overall fit-n-finish is pretty good. It had a horrible setup but once I adjusted it a bit it is pretty decent even with the 9-54 strings. It'll be nicer once I get 10-59s and a real set of pickups.
Only thing I noticed which bugs me is one of the strings has a section which is a bit raw so I can feel the grain. It's on the bottom one so I don't feel it when playing only when running directly against it.
So for the price and being new it's a pretty nice deal. There's no way this thing is worth the regular price though. My Schecter Syn Special is superior and costs less money at full price. Unless you absolutely must get a thin neck 7 I'd get something else since these are pretty much all sold out now.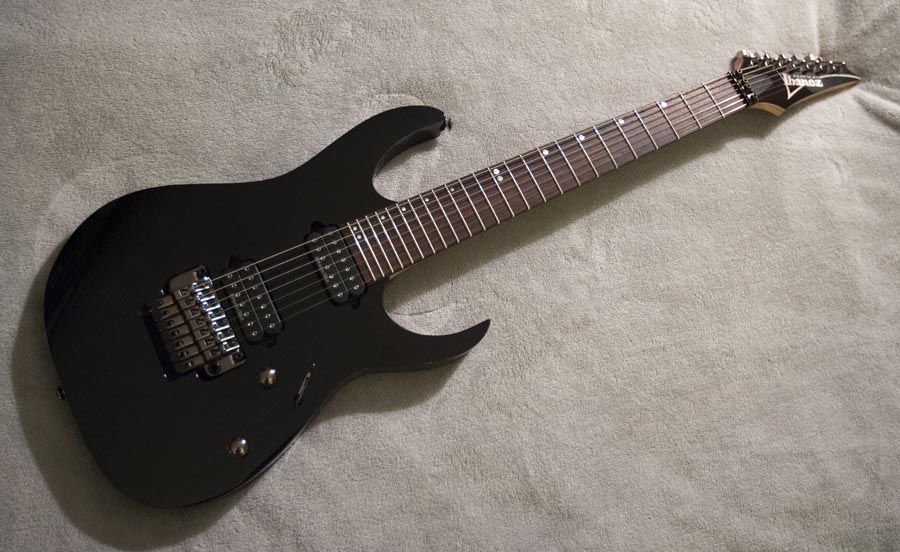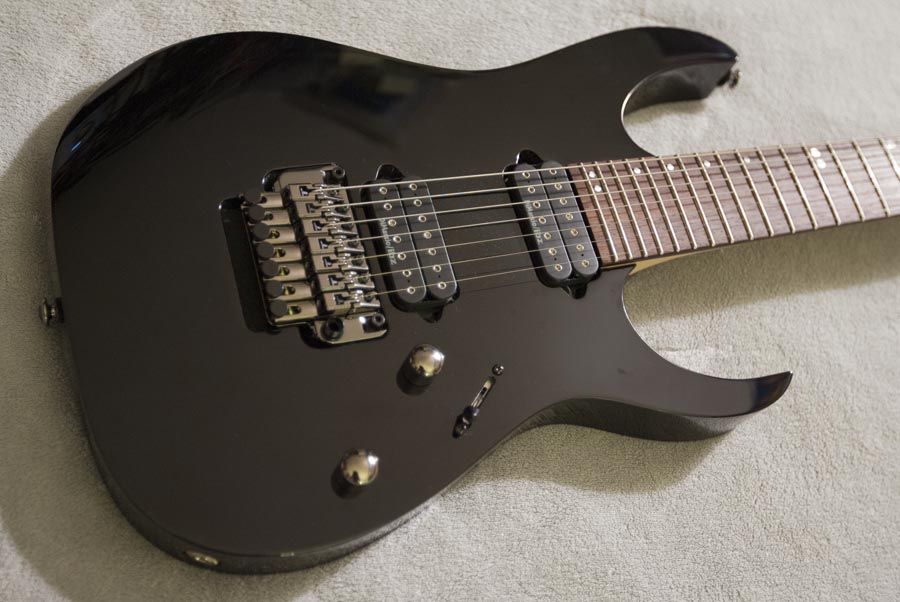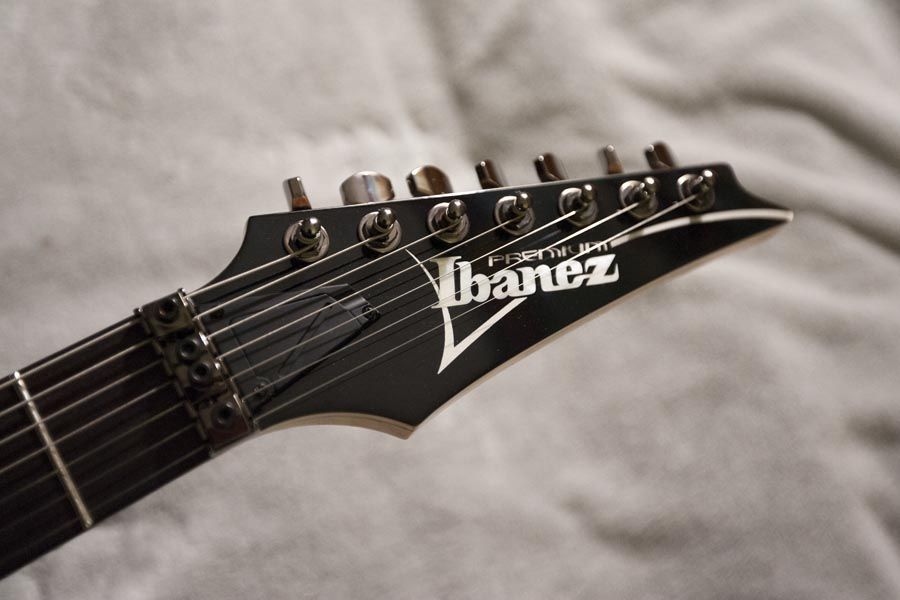 2560x version of the headstock
here