2006 Jackson Stars RR-J2E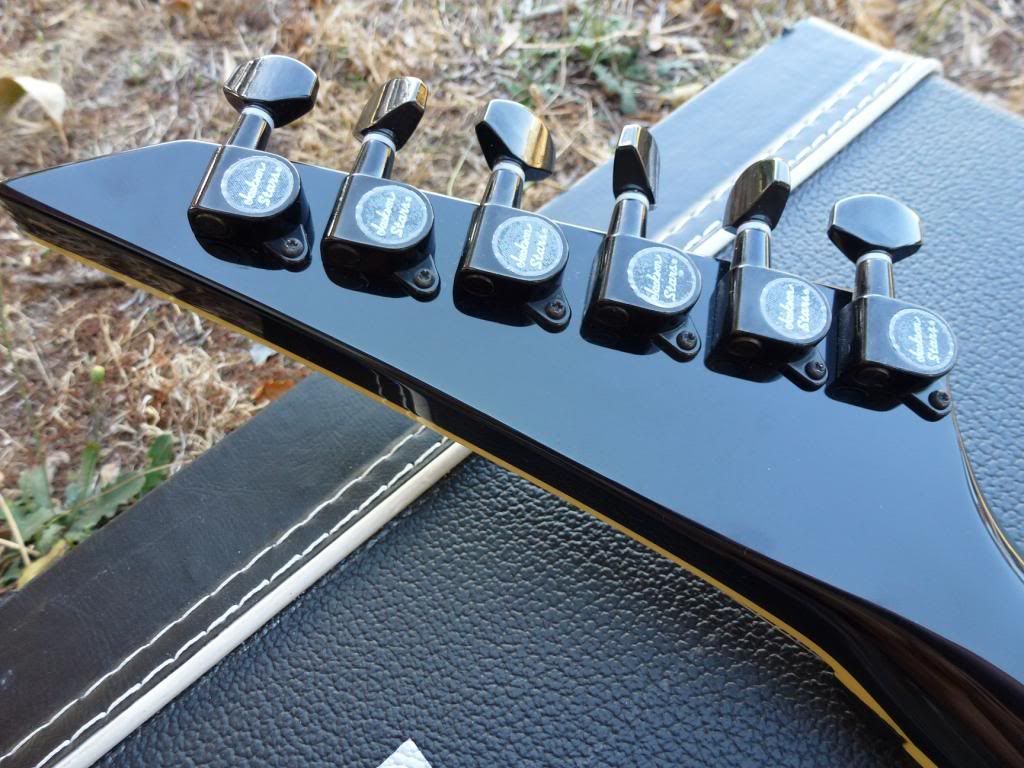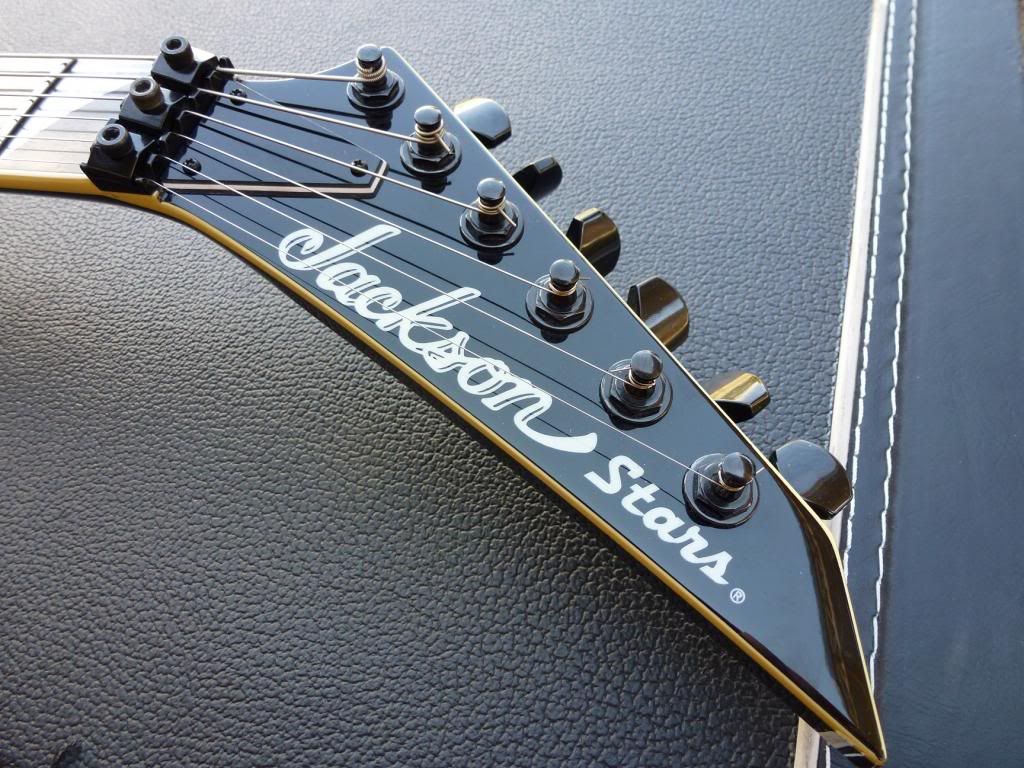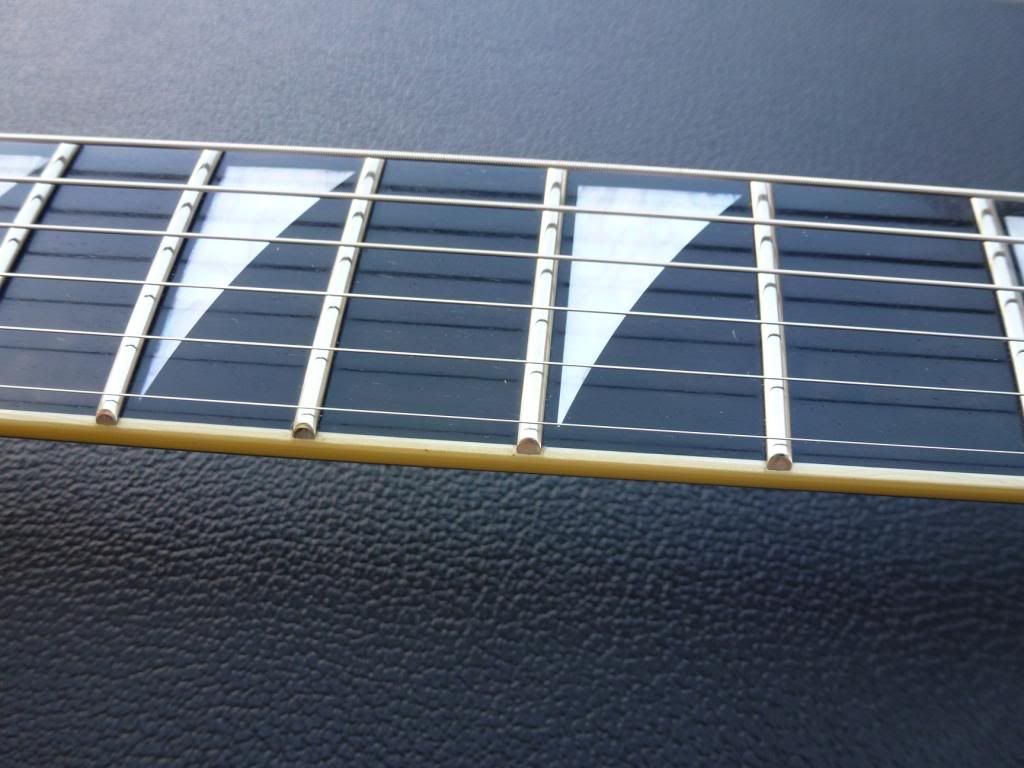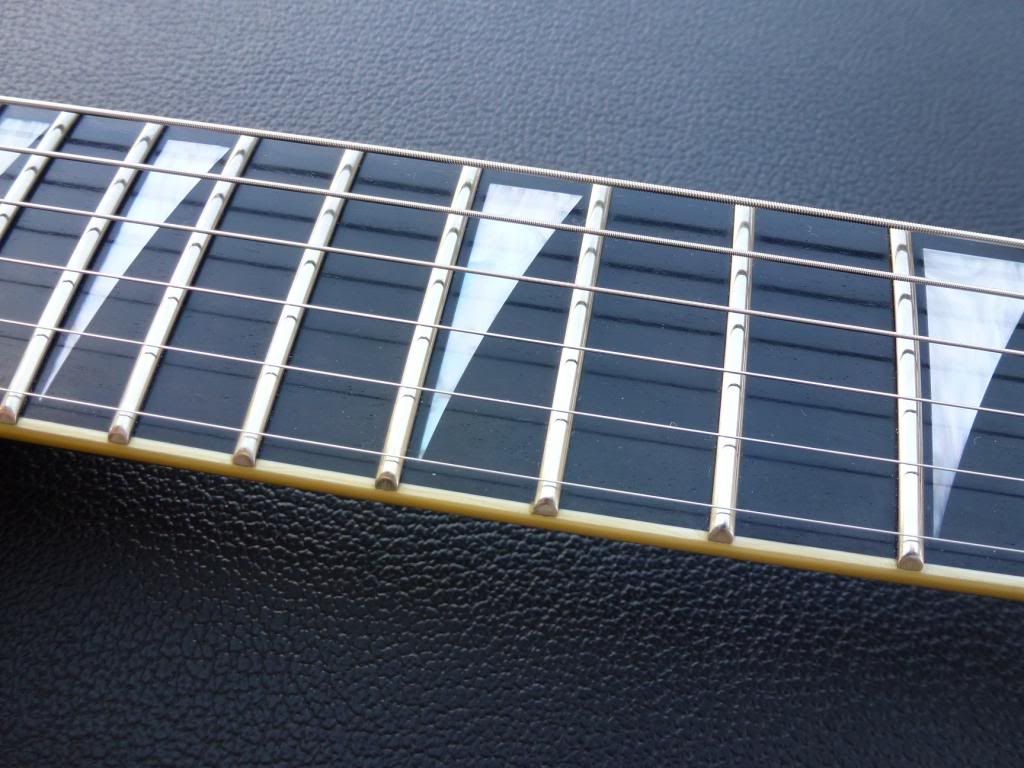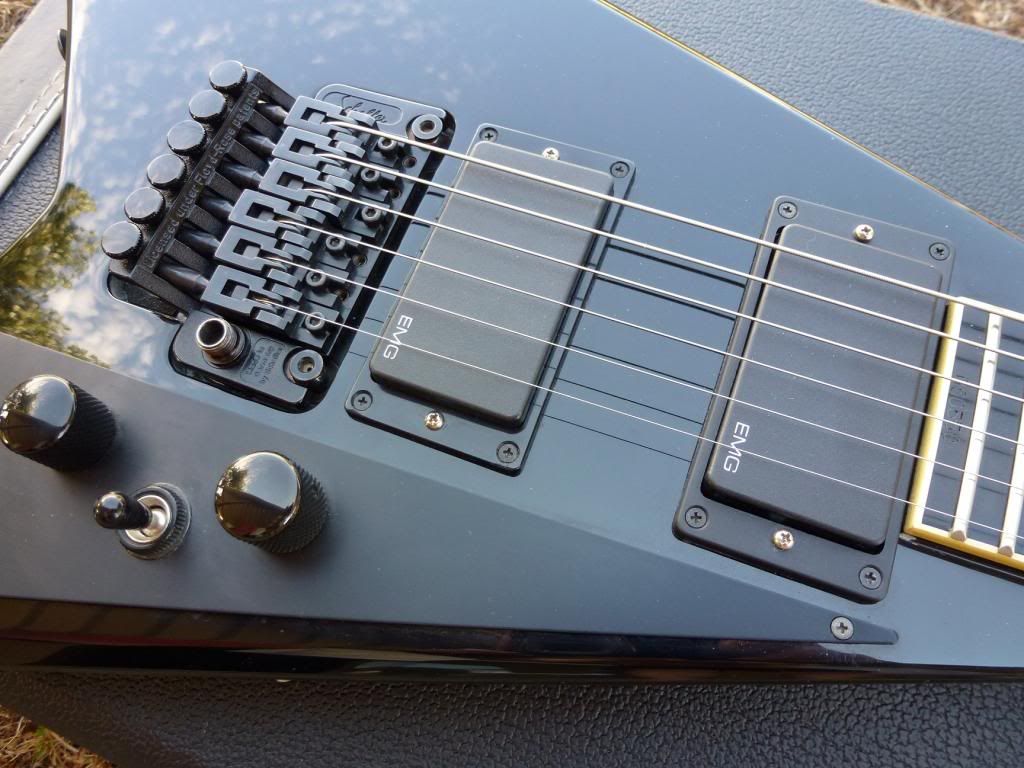 It came to me with a super high nut, which has now been filed to a comfortable level, and slanted pickup rings. The EMGs were tilting up towards the bridge side from the slanted rings, the flat pickup rings I replaced them with meant they sat parallel with the strings - some of you were probably wondering why the pickup rings aren't matching. My spare rings weren't matching, unfortunately and I'm a mature age uni student, so I'm not buying shit I don't absolutely have to...except entire guitars
This is the first experience I've had with the Schaller floyd, but as soon as I saw this I was sold:
I still stand by the Gotoh floyd in terms of overall superior design and performance, but the Schaller feels better to me than an OFR. Small amounts of visible wear on the knife edges, but NO wide zero point. No pitch difference whatsoever between pull & release and dive & release. Even new-ish OFR's have some pitch discrepancies in my experience.
What else can I say? Oh yes, this guitar fucking rips.
It's the best sound I've heard coming from EMGs and that was even before I 18 volt'd em. The neck is perfect, and the slung weight of the instrument (while a tad on the heavy side) is very well balanced. I've never been that interested in RR's but this one came up and it just looked right. It now feels right, too.
Anybody who hasn't given a decent RR a go should do so immediately, and let loose some old thrash metal in the process. Holy Wars learned, what next?