I'm still prowling the world looking for affordable shredders with non-locking trems, and I may have hit the mother lode. I got this for $130 yesterday at Atomic Music.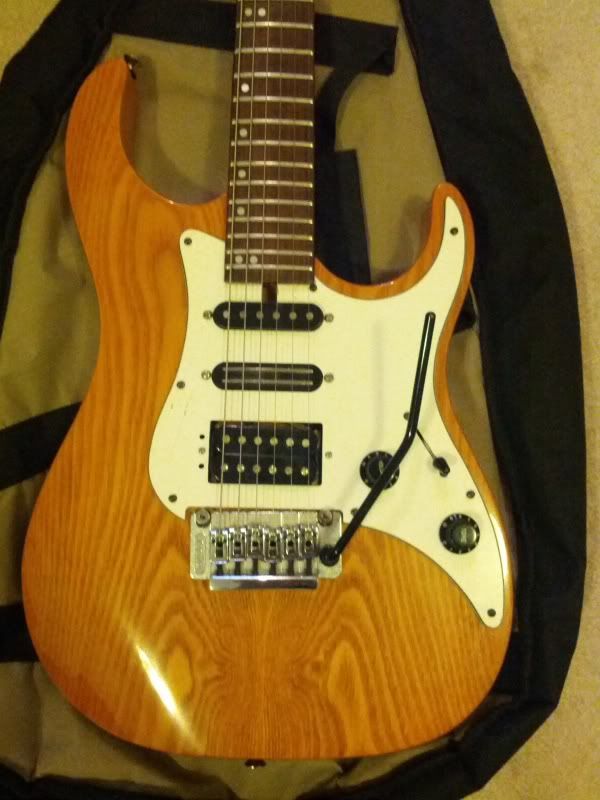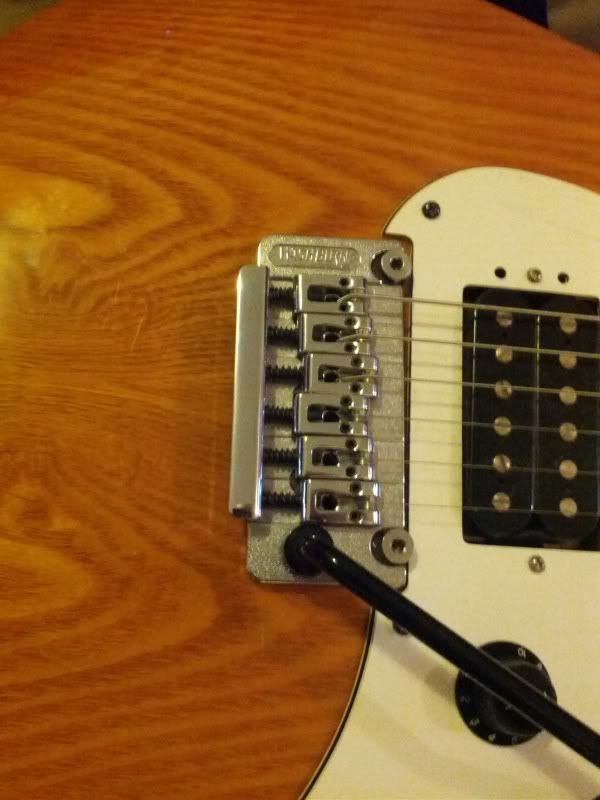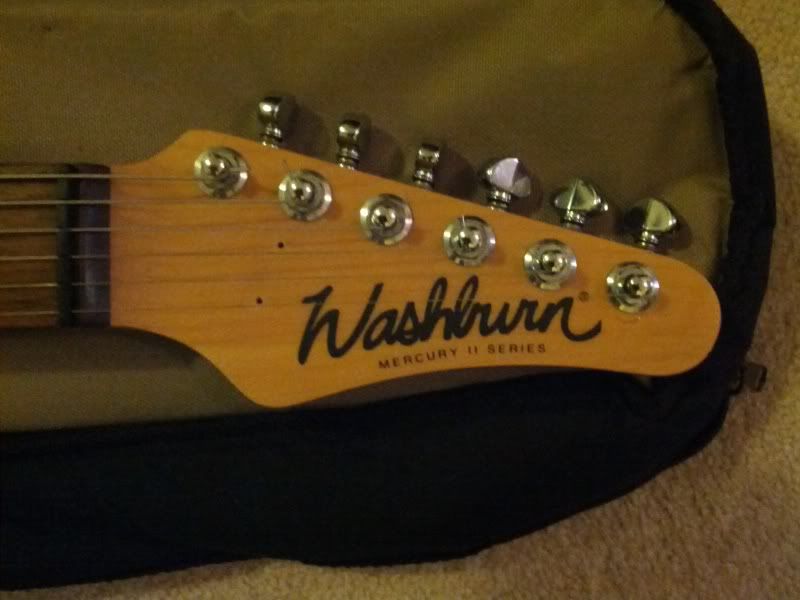 It's a 1994 Korean-made Washburn MG-401 Deluxe. Substantial maple neck, rosewood board, 7/8-size alder Dinky-type body with RG-like contours and a book-matched ash top (veneer, I assume), huge Jackson-style frets, and Schaller Traditional non-locking trem.
The original pickups would have been craptacular Washburn stuff, but the bridge and middle have been replaced. the middle looks like a Bill Lawrence but has no label. When I lifted the pickguard, I was shocked to discover a PRS Dragon 1 in the bridge, which by itself is probably worth more than I paid for the entire guitar. Sounds great for the legato shred stuff I do, since it's very dark and fat sounding with a lot of output.
The trem is interesting. It's an old Schaller design that uses the same baseplate, arm design and studs (including spacing) as the Schaller Floyd, but has strat-style saddles and obviously no whale tail.
You'll notice that I've already removed the string trees.
The tuning stability improved immediately upon doing that. I may get some roller string trees for it, but I'm not sure I need them. Even the high E seems to have just enough angle beyond the nut to get by with, and the nut slots are deep enough not to have to worry about the strings popping out. I do want to get Schaller locking tuners for it, and that will also help, since their posts are shorter than the non-locking Grovers.
This might be the all-time guitar deal for me. It's possible this becomes my main player for awhile, since it ticks all the boxes for me at the moment. I love my Charvel, but the neck on this Washburn is more substantial, and the guitar has a fatter tone.