Meet KC. My hybrid Warmoth/Ibanez. Just finished it today, for the most part.
Old Ibanez 540S neck mated to an Alder Warmoth Soloist body. Push/pull knob to select between the Suhr Aldrich bridge pickup and the whatever single I have in there now. Still shopping for a good single.
The "KC" is because this guitar is kind of an ode to my old band Kickstart Chubby(kind of a funk/metal deal). The colors are part of that whole deal too.
Enough jibba-jabba... pics!
Btw, pain in the goddamn ass to get good pics of this thing. It's fucking bright.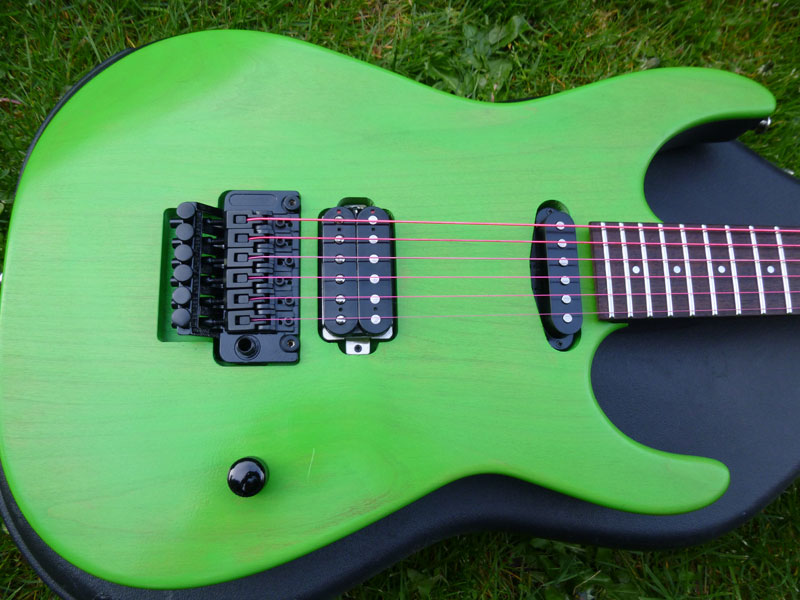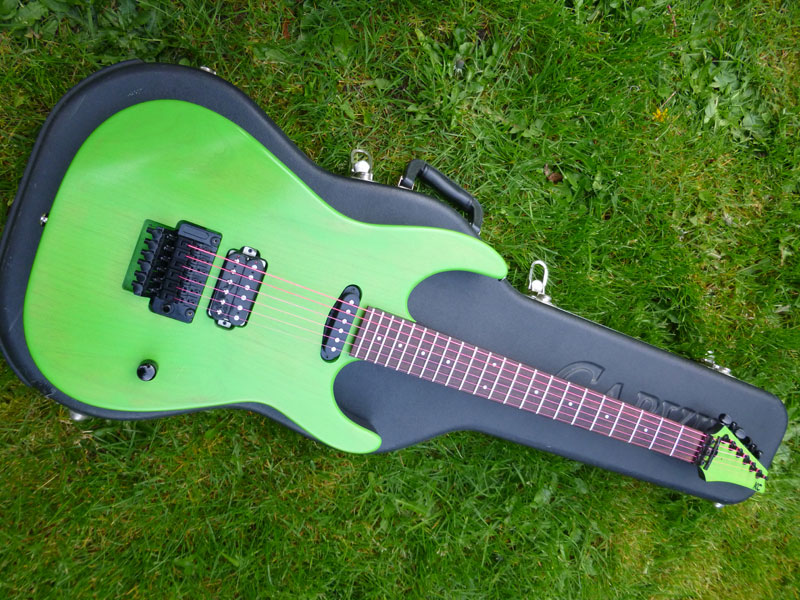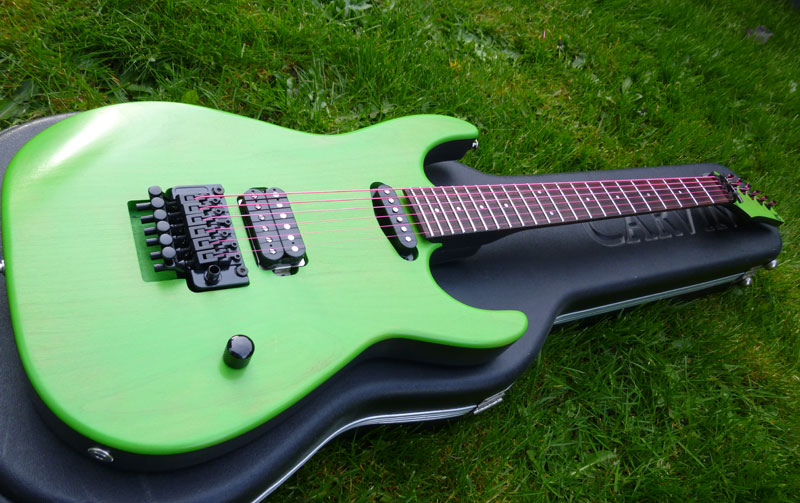 And the super awesome old Ibanez neck profile!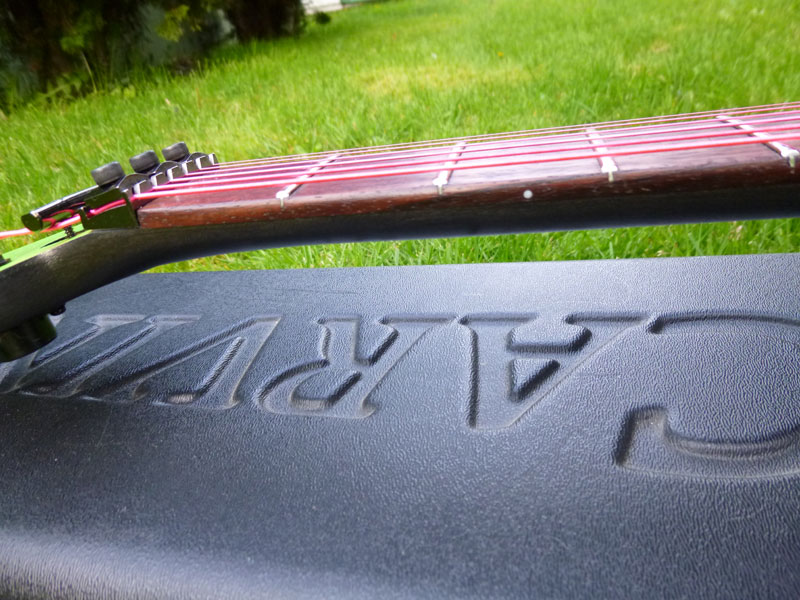 Updated shots:
More updated shots(5.23.2013):