New keyboard day!
I'm only posting one pic, cuz who cares what a keyboard looks like.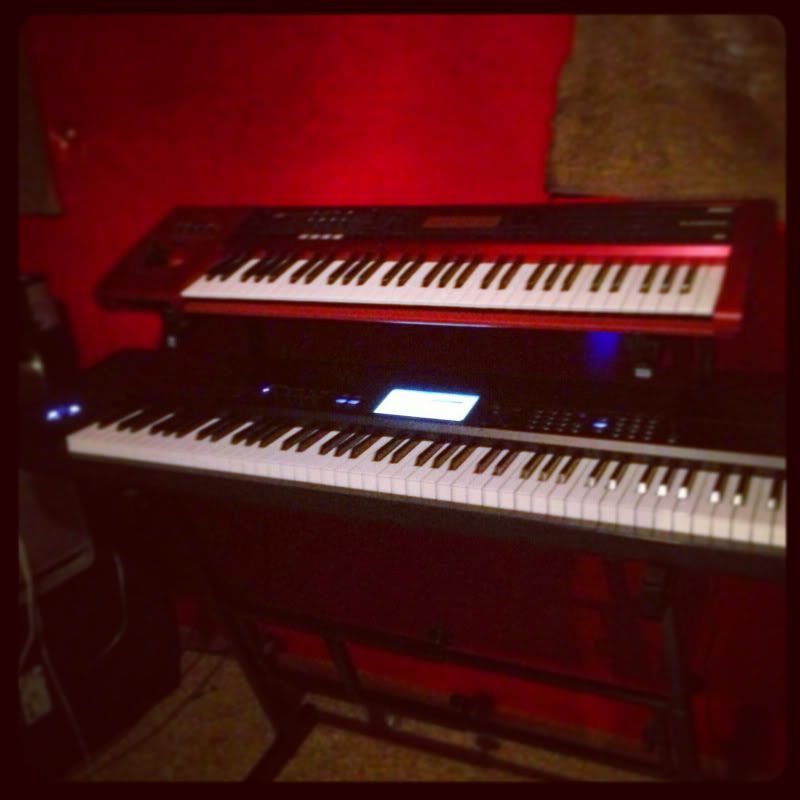 It's a Korg Krome. 88 "natural hammer action" weighted keys (feels like a freaking Steinway), touch screen, a full gig dedicated to just pianos, but a ton of great features, sounds, and editing capabilities without going all full workstation for my poor guitarist brain.
Korg has a knack for positioning killer keyboards at just the right price point. My other keyboard is a Korg KARMA, which may be the ultimate guitarist-that-isn't-Mike-Keneally-or-Tony-MacAlpine keyboard (performance functions for DJs!).
Not to sound like a shill, but if you're looking to move into the pro keys realm without dropping $3K on a Triton or MOTIF, the Krome IMHO stands alone in it's feature set and price (it also comes in 73 and 61 key flavors).
Keyboard Workstation | Music | MIDI | Korg Krome
Now to try to get my piano chops above "Twinkle Twinkle at 40 bpm" level!