well as some of you know there were many complications with the trade for this guitar. but i am now finally considering it mine. traded my refinished ibanez rg7321 for this beast.
this guitar is great, looks very slick and plays very good. as you can see the ass hat that had the guitar before me had a set of 8 string gauge strings on this poor guy. bowed the crap out of the neck but they are now off.
onto the guitar pics!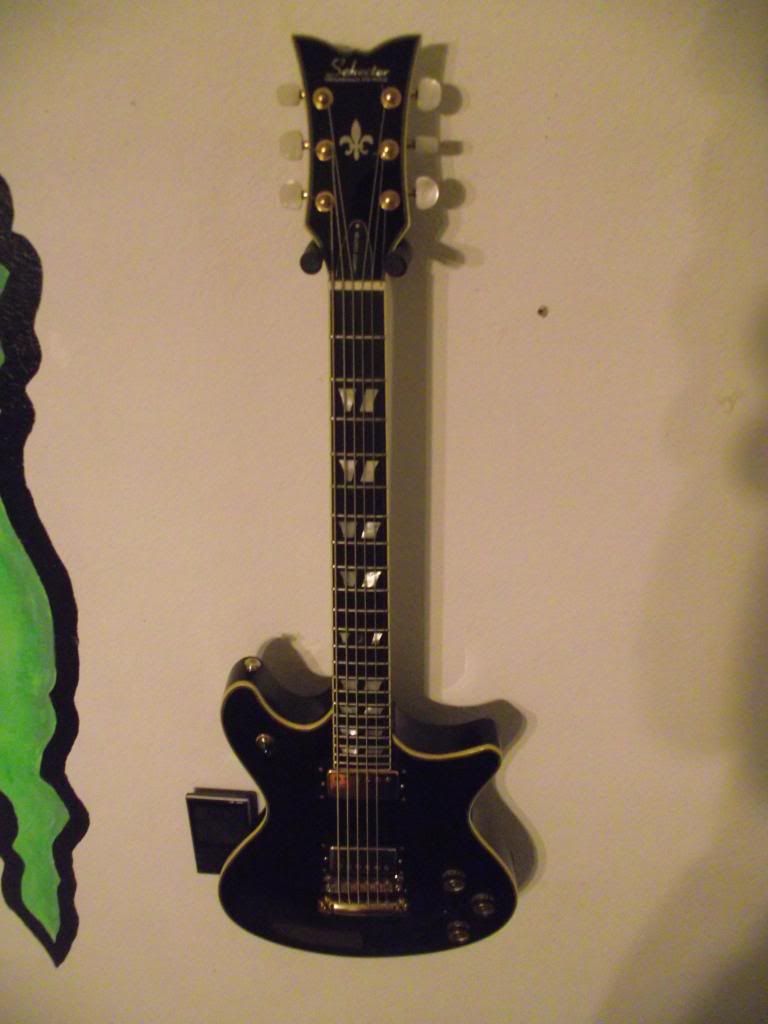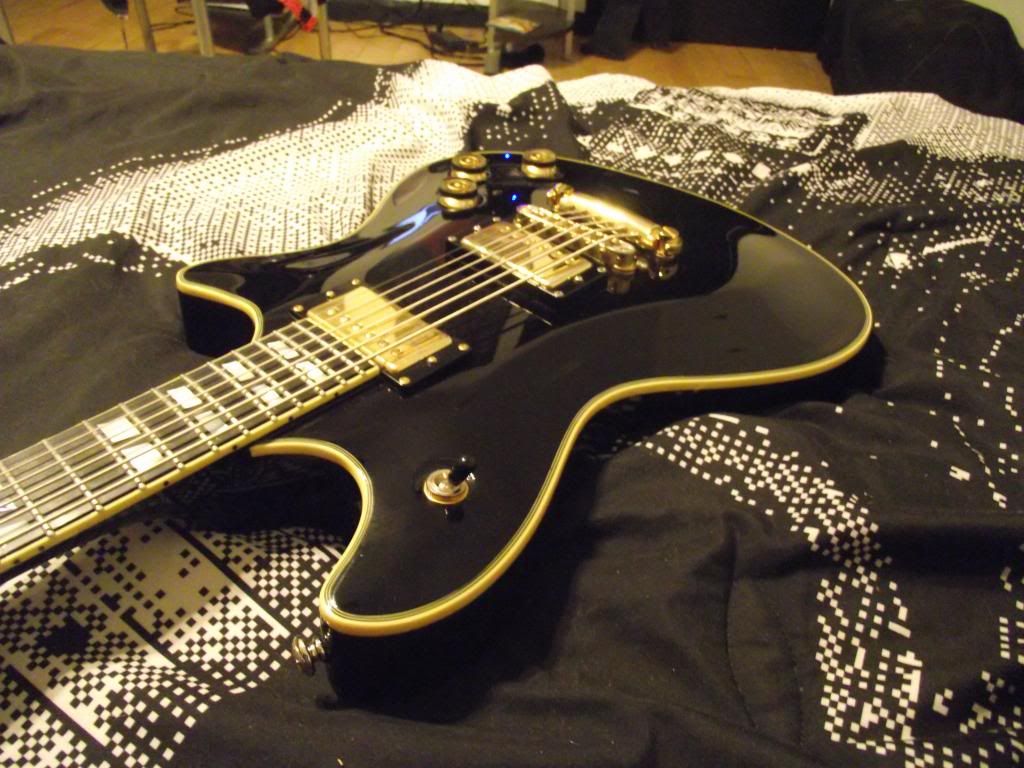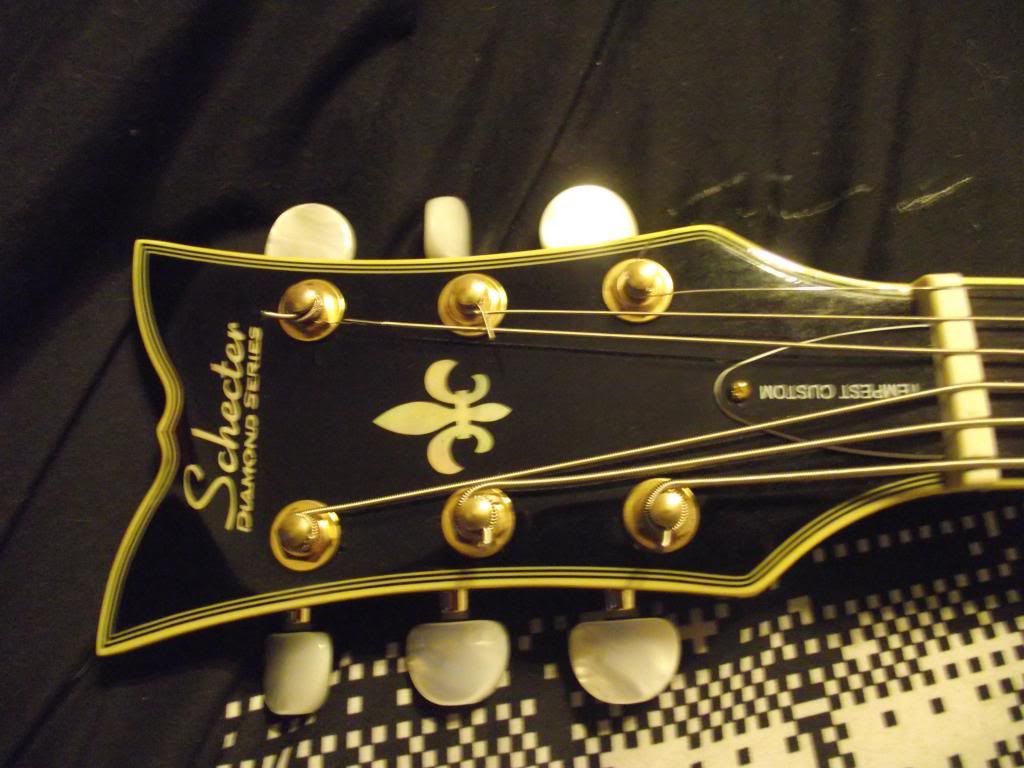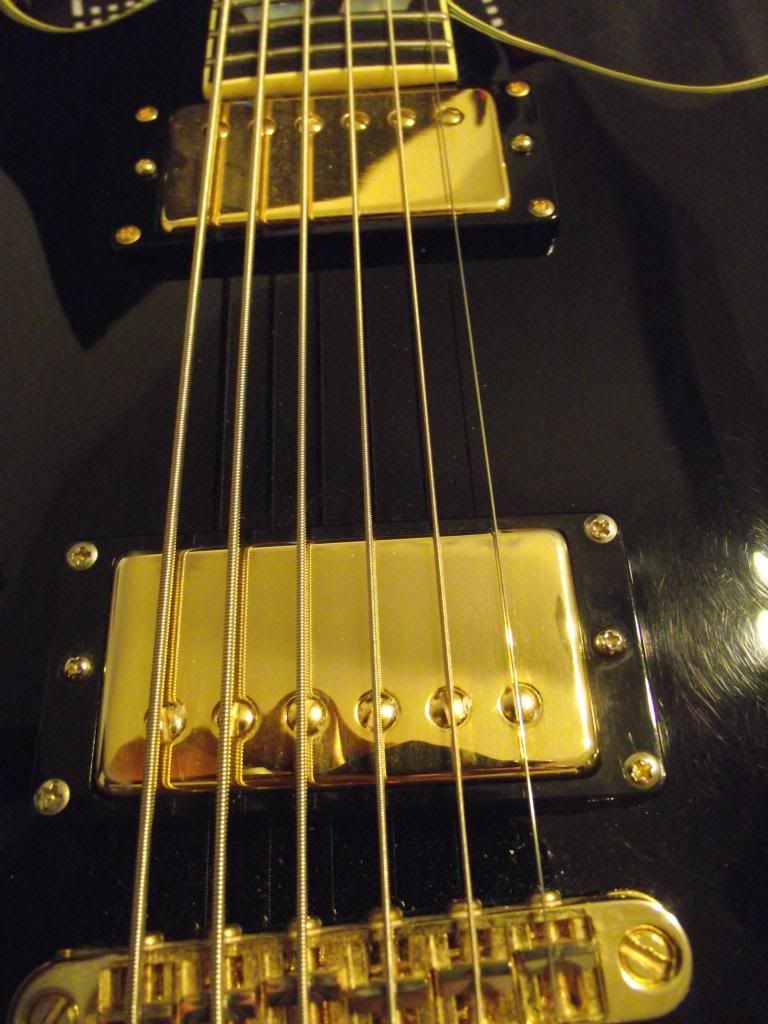 nice inlays, no gothic crosses here!
pretty new, sticker still on back plate.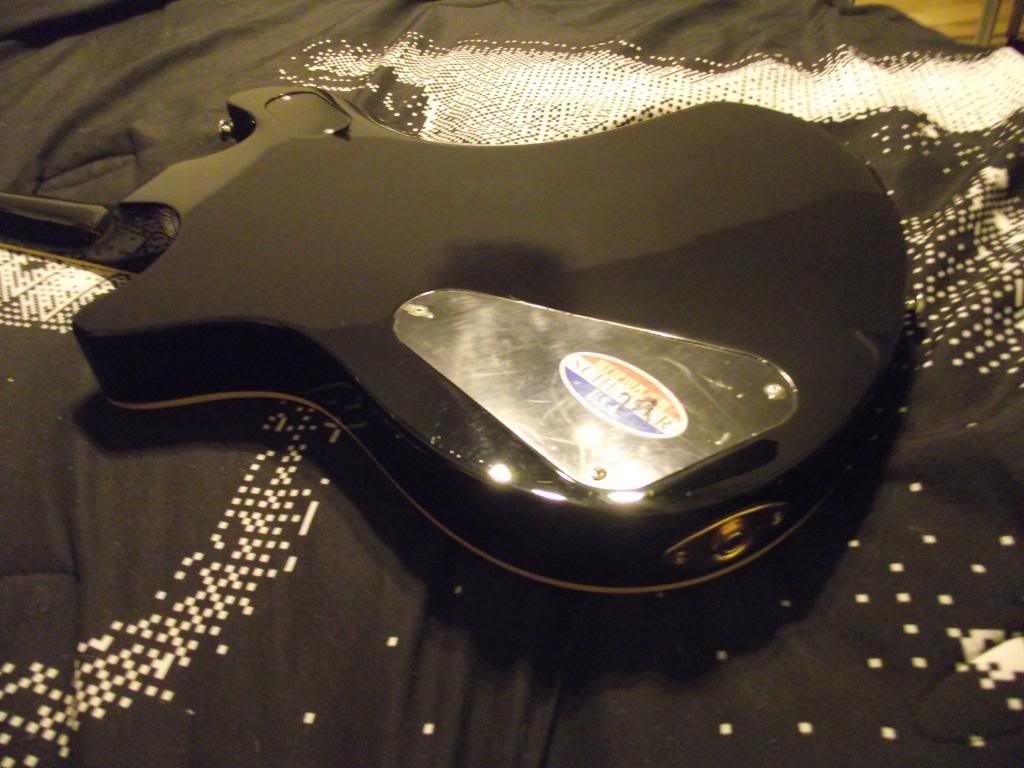 sorry for the not so artsy pics, im no photographer haha. and they were inside under crappy lighting. i may get some better ones later. what are you guys' opinions on it? thoughts on possible modifications? never had a guitar with seymour duncans. really wanna give them a good try.