Wow... I'm at a loss for words. I won't even try a bunch of flowery terms to describe it. Just a few bullet points -
1) Likely the best guitar I've owned, and I've had tons of 'em, including many high-end axes.
2) Plays so well, so easily, it's almost self-playing
3) Sounds like heaven, hell, hades, and everything else in between. Aftermath bridge, Emerald neck that splits with push-pull vol & 3-way switch. In other words, lots of cool tones in there
4) Anyone on the fence about fanned frets needn't be. I've never had one before this, and it's simply not a problem. I just picked it up out of the case and started playing as usual. No issues at all. If anything, it's easier and a bit more comfortable.
5) It's killer, and I plan on ordering a custom/modded Swan from them very soon. In closing, if you've been debating whether to get one, stop now and just do it. Maciek was/is a dream to deal with and very communicative through the whole process. A fast process at that - 13 weeks total.
Pics below are from Maciek and they're also posted on their Facebook site right now (along with full specs). Only have an older iPhone camera but will do my best on some more pics soon -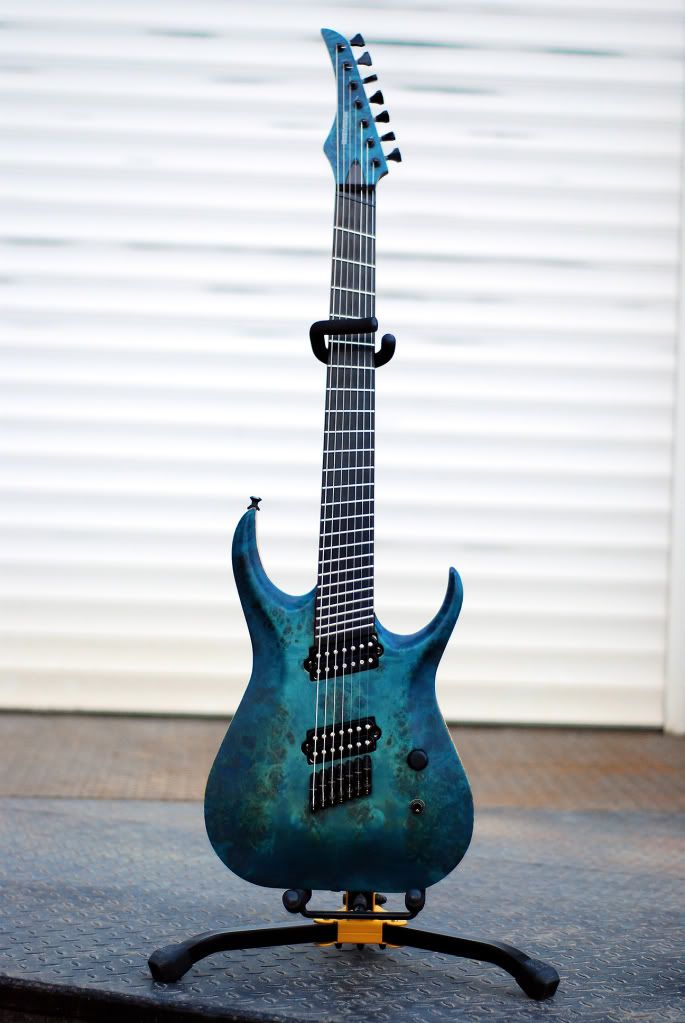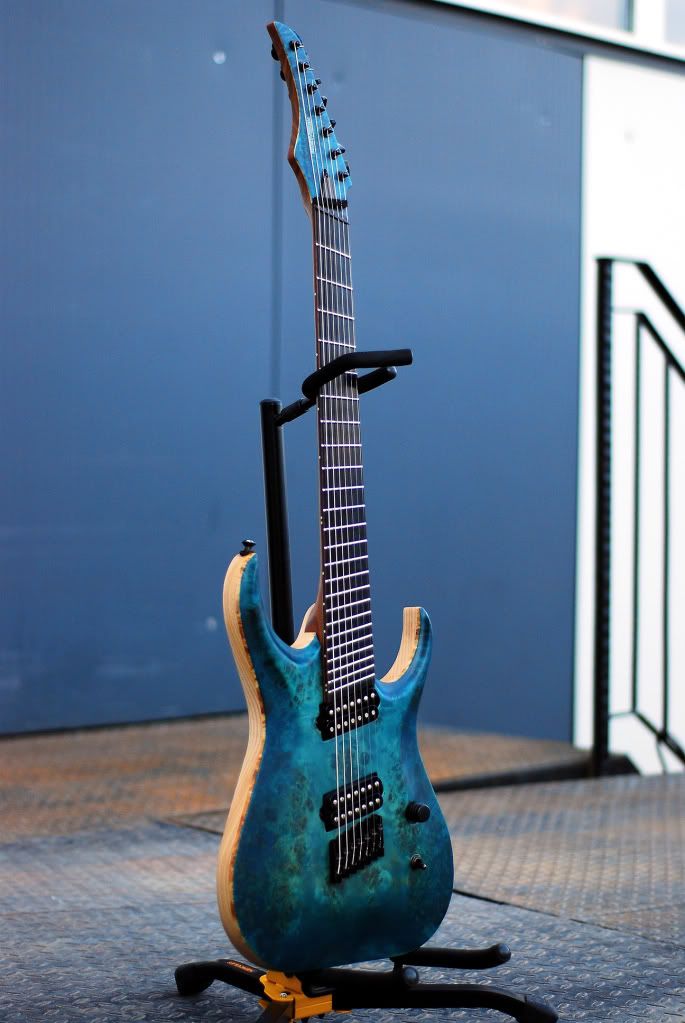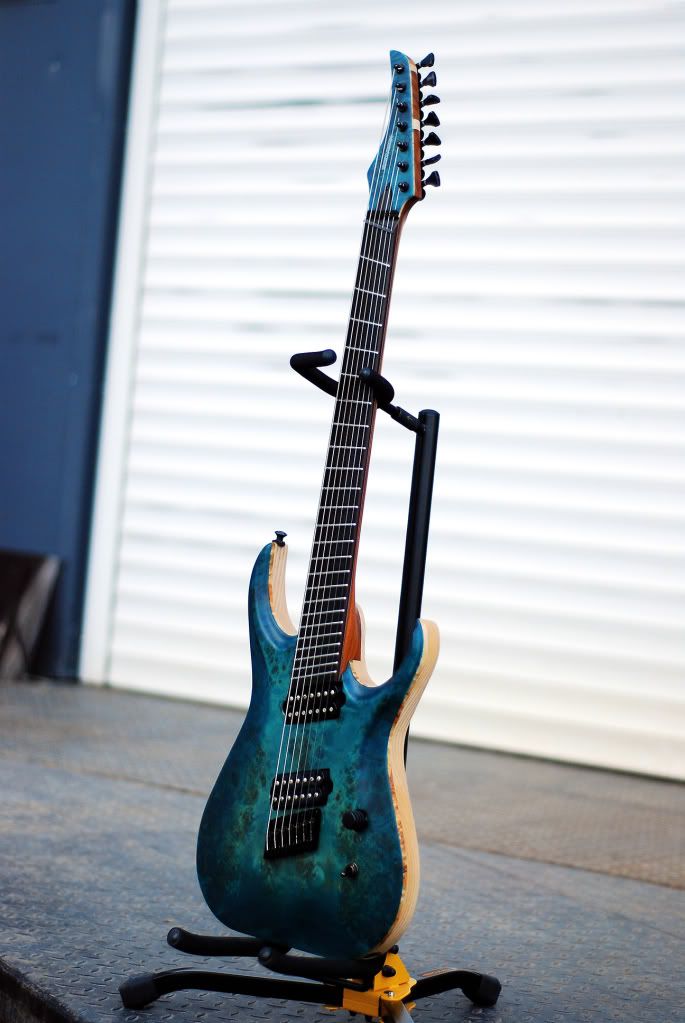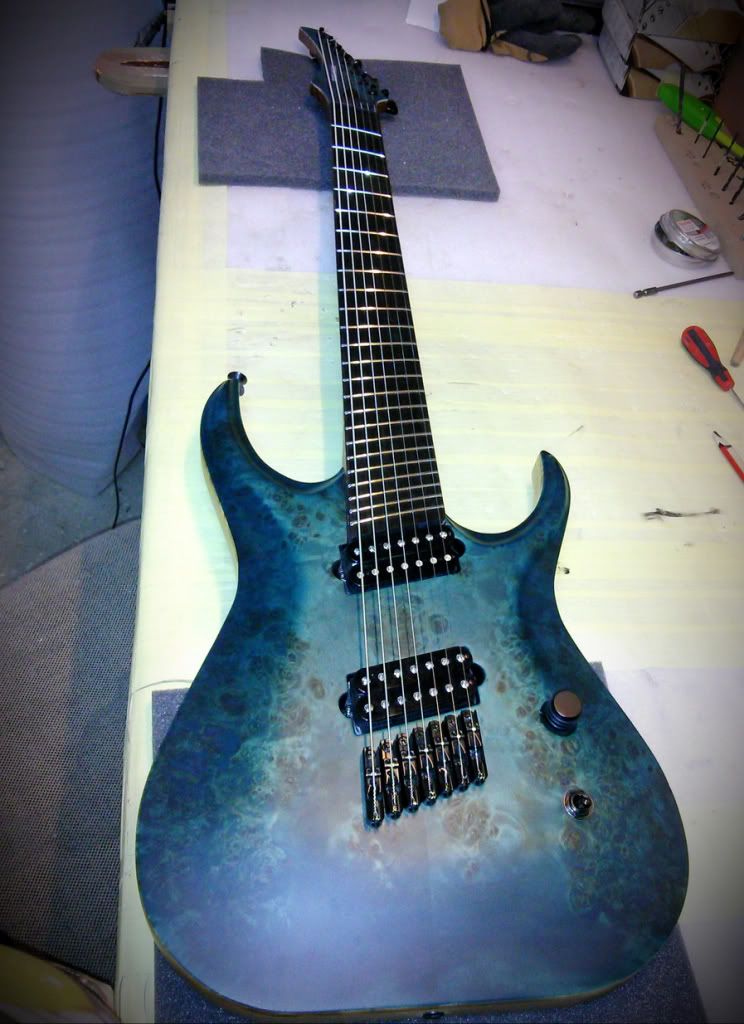 Skervy FB site -
https://www.facebook.com/skervesenguitars