Just finished upgrading my Iceman with all black hardware, was going to take a gratuitously large amount of pictures but I only managed one before the camera died.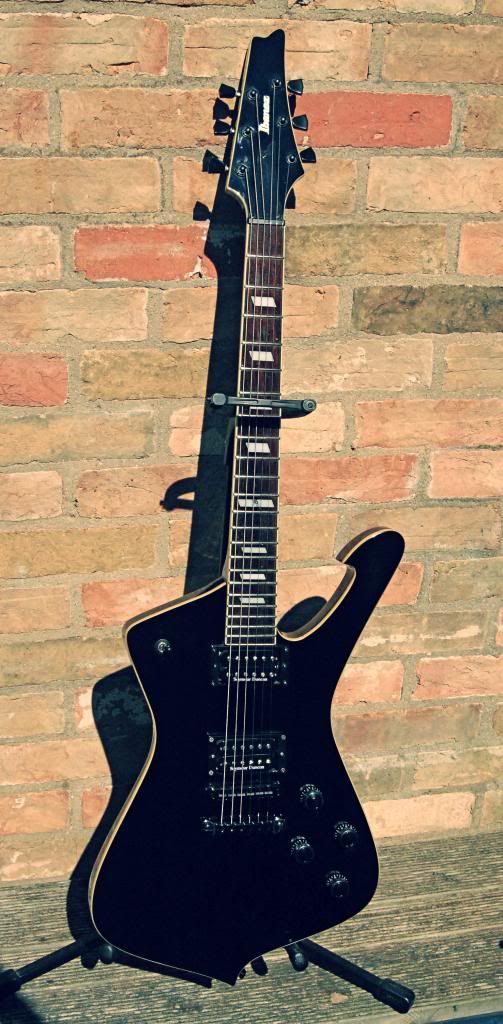 Schaller locking tuners which were an absolute cunt to get ahold of in black with the pin and with these buttons, either that or the suppliers in the uk are monstrously retarded after sending me the wrong ones twice, Gotoh bridge, an Ibanez 'Quik Change' tail bar in black and some Ibanez Sure Grip knobs (best knobs ever
). Not to mention a fuck ton of waiting (mainly for the tuners and Schaller bridge that never arrived
), I came up with the plan in December and ordered most of the parts in early January so it's nice to have it finally finished, more pictures as soon as my camera is charged...