I went to the shop last week with the full intention of buying either A Vigier or a Tom Anderson that they had in stock.
Unfortunately the Vigier was sold, and the Anderson was a dog compared to other Anderson's I've tried. Instead I tried some Music Man guitars they had in stock. The Luke, Steve Morse, Silhouette and Petrucci. And to be honest, I think I've found my favourite guitar brand. The necks on all of the guitars were insanely comfortable, all of them played like a dream and sounded great.
On to the pics, this is the one I came home with: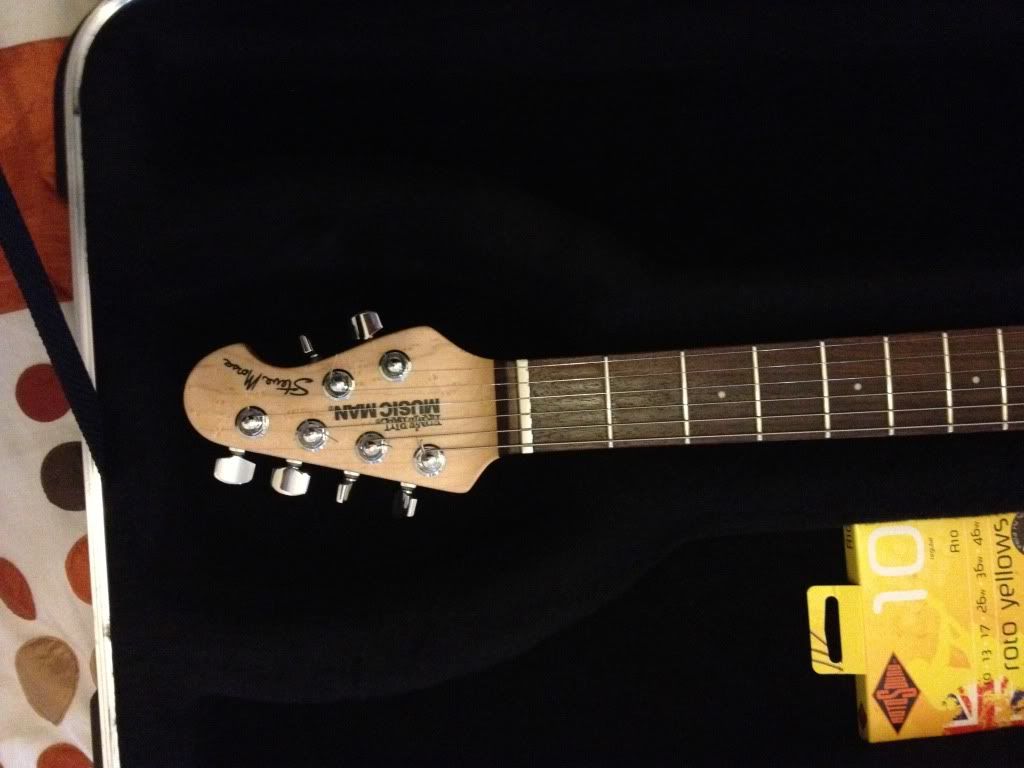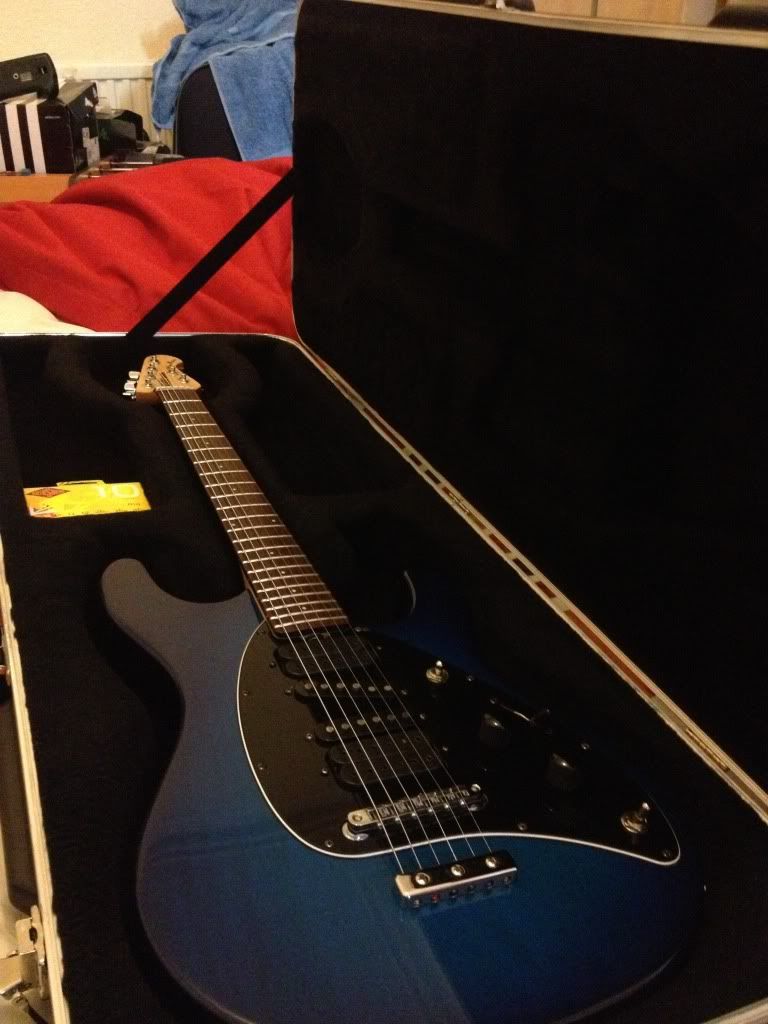 Apologies for the sucky iPhone pictures.
This thing really is a Swiss Army Knife of guitars. I can get all of the sounds that I would require, both humbucking and single coil. And is great from everything to blues, jazz fusion all the way to metal. I'm really loving this guitar so far and hopefully that will continue past the honeymoon.