Fuck. I'ma borrow a saying from you British fellows an say that I'm downright chuffed. Stopped in a Sam Ash I'm never near and found THIS FUCKER: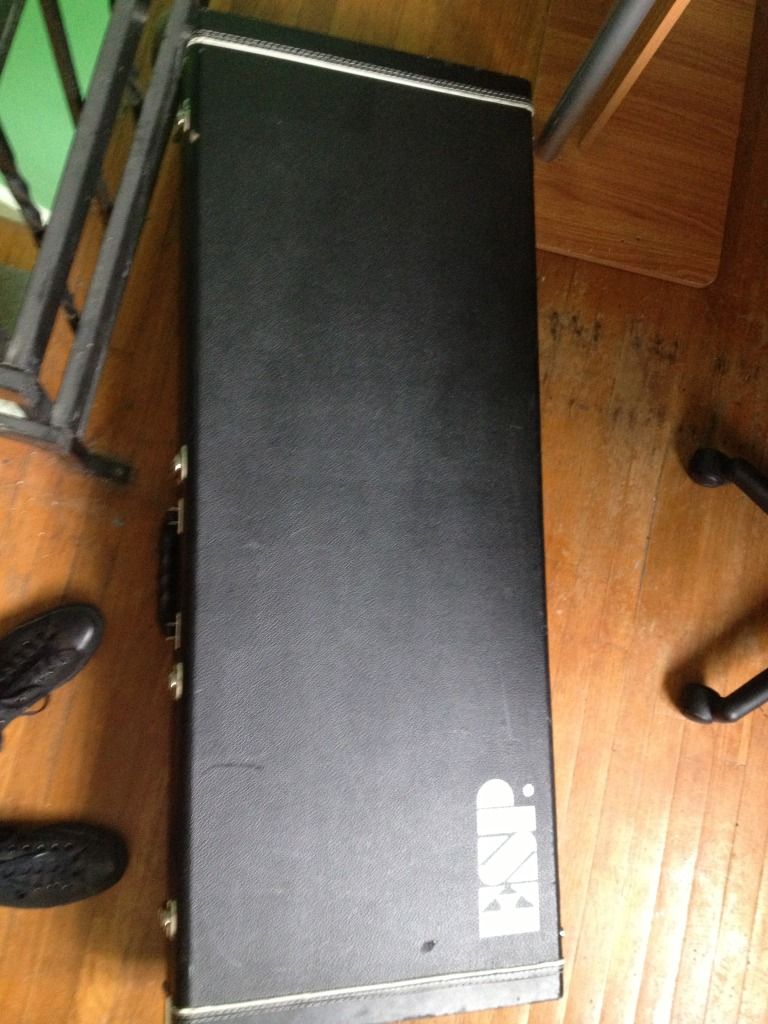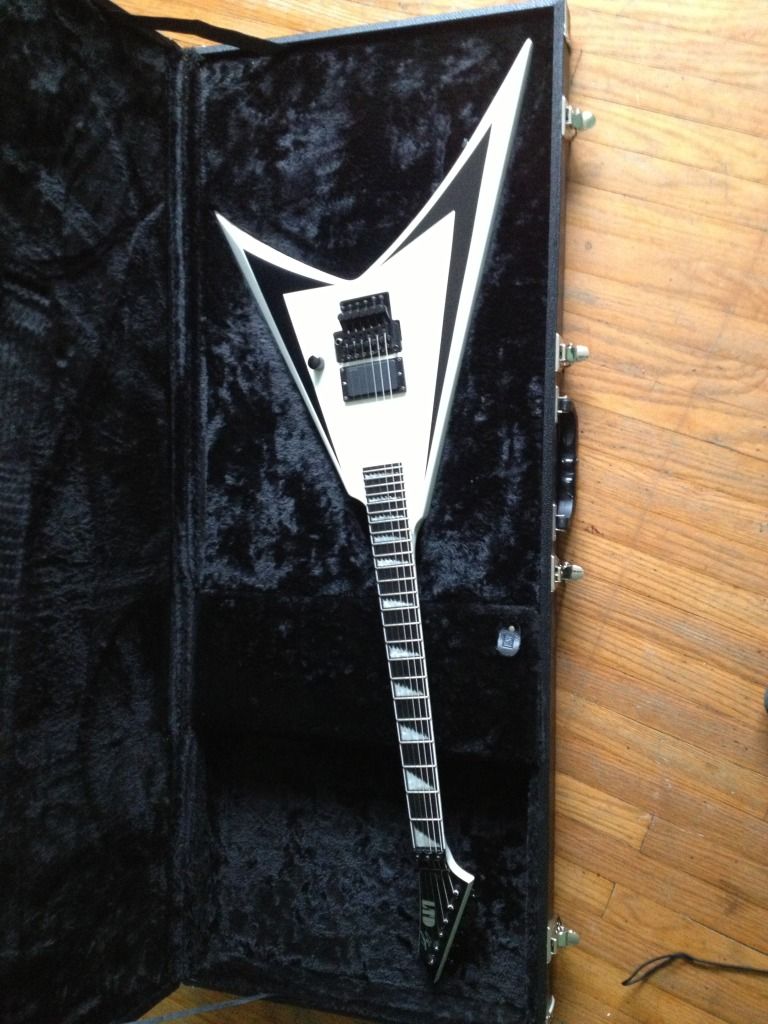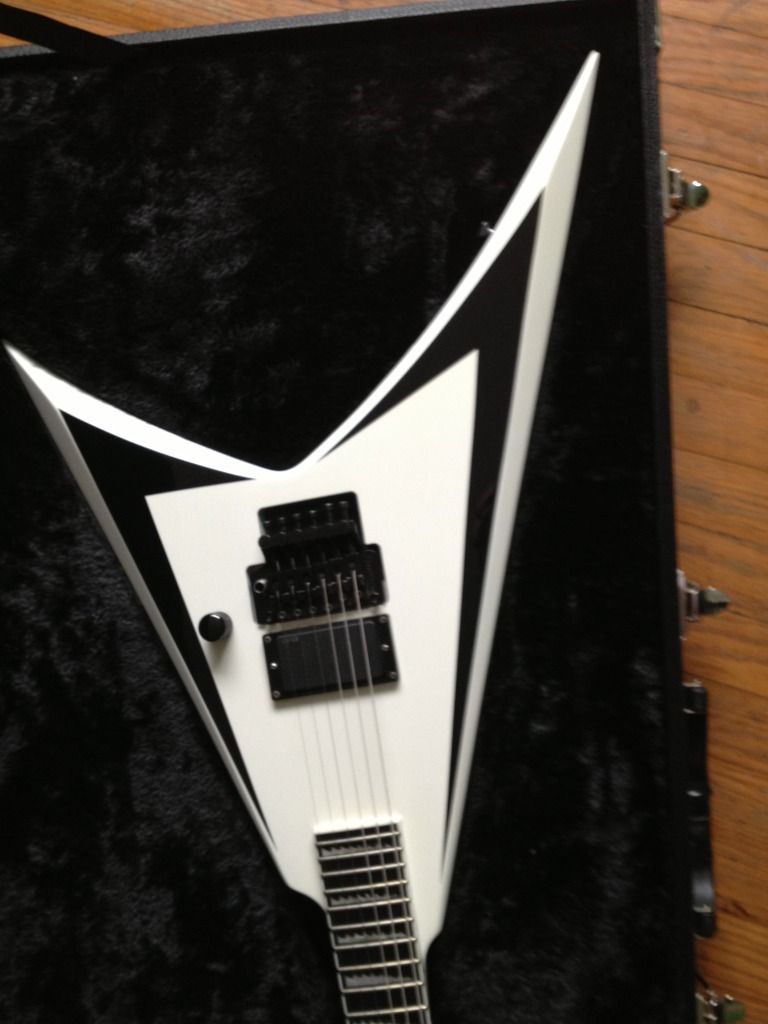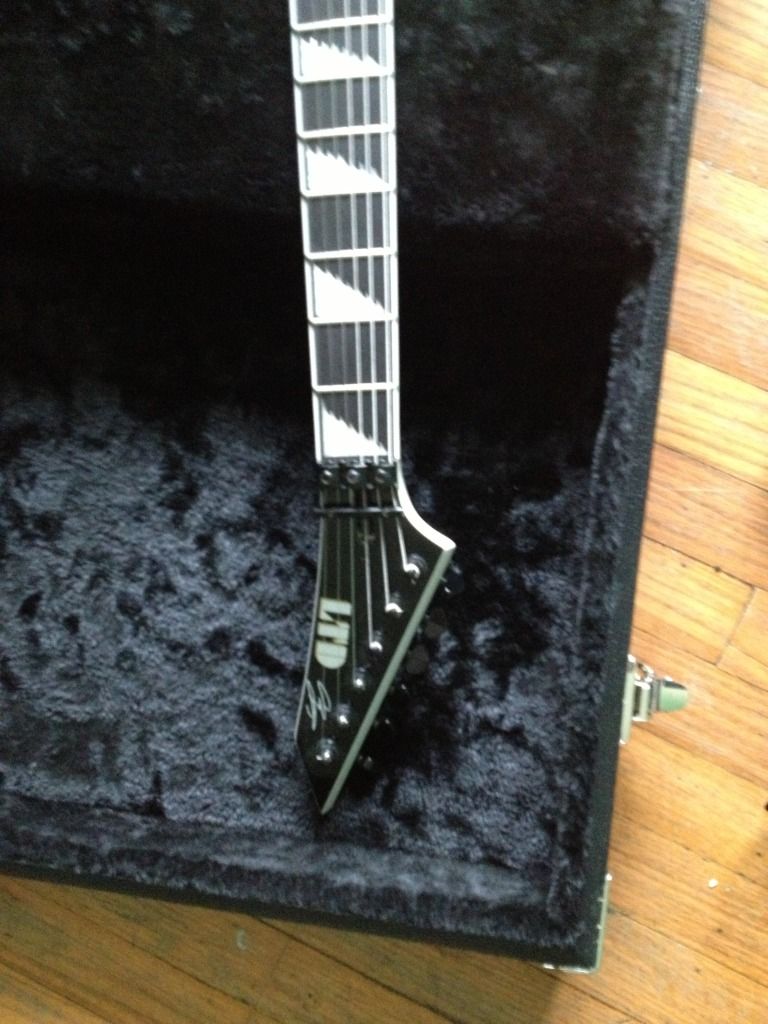 Practically mint condish Alexi-600 with an emg 81. IN WHITE! It's a maple neck thru with alder wings and an ebony board.
Honestly would have been stupid for me to not buy it. I got it with the hard shell case, new strings, and a setup ad coverage plan for 240.
That's right. Two hundred forty American dollars. Been wanting a white single hum v for a looong time and now I have a completely badass one for pennies.
I'm going to play so much black metal and thrash on this.
And this was perfect timing, because I can just sell my ex-1000 to pay for it, and then some.
Be jealous.